ABOUT
My name is Olivia but I prefer being addressed as Puppeh or Pobeda.

I've been on neopets for over 8 years and am currently 18.

I am what they like to call an artist. I make art.

Superheroes and anything military-related are pretty much my obsessions.

Red is my favorite color

I have a cat named Milo and I love him dearly.

I collect action figures, particularly transformers.

I like many different musical genres.

I read more comics than is healthy.

I tend to lurk the pound and beauty contest boards.




super snazzy


NEO INFO
My very first neopets account was
meepit9999
, which I made approximately 8 years ago. The account was deleted in the recent purge.
I abandoned that account soon after I made it, in favor of a new username,
i_luv_gelerts904
. However, my account was broken into, and it was frozen after the person who infiltrated it began posting rather unsavory messages on the boards.
After that rather traumatic day I saw my account disabled, I moved on over to
doberman555
which remains my main account to this day.
ACCOUNTS
doberman555
-
Main
puppeh_khan
-
Side
puppeh_the_robot
-
Side
sun_wolf555
-
Side
calllofduty
-
Side
PETPAGES
Making petpages has always been a hobby of mine. So far I only have a few near completion.


On the subject, I currently have
quite a few sets
of adoptables.
Lupes
,
MORE lupes
,
kyriis
,
gelerts
, and
feline-based pets
PETS
These are the pets who have personalities, backstories, and the like. Many of their pages are still under construction, but the ideas are there.
ON DOBERMAN555
Shadow
;
Shadow has been around for a long time. Initially named after the Sonic character, Shadow the Hedgehog, his personality and design have evolved over the years. He is now the ghost of a deceased ancient Altadorian gladiator who is trapped within the confines of the coliseum.
5380
;
Don't let his "real name" fool you, he is known as 5380 and only as 5380. He's another pet I created, and as well as Shadow, has been around since the dark ages. He is a lonely little robot gelert with a tragic problem - he emits harmful microwave radiation that slowly damages anyone he becomes close to. He is currently being labbed to achieve his "true" species color combination.
2003
;
2003 is my oldest pet, yet I have only owned her for five years. She was adopted in 2006, back before the days of the safe transfer and pet trading. She is the ruthless and paranoid ruler of an alien empire, but has her fair share of quirks that somewhat weaken her overbearing demeanor.
Vaye
;
Vaye was my dream pet, and I was incredibly lucky to adopt him. Vaye is a soldier in 2003's army. During his tour of duty, however, he began to develop severe combat-related trauma, and was sent home. For now, he works on-base and is rather mentally stable, though at times he will lapse back into tremors and flashbacks.
ON PUPPEH_KHAN
Riddle
;
Riddle was originally a female white lupe when I adopted him on a quick adopt board, but now he is purple and male. Inspired primarily by The Riddler, Riddle is an egotist who enjoys causing mayhem and laughing at the relative stupidity of others. His petpage houses my lupe adoptables.
Mr. Freeze
;
Why yes, this is another batman pet you see. I found Mr. Freeze stuck in the pound, and as soon as I saw his name, I adopted in three seconds flat and painted him snow not long after. He is a grumpy and morose fellow, and he seems to have a strong dislike towards Riddle. He also hates when people make ice-related jokes to his face. It's not
cool
, bro.
ON PUPPEH_THE_ROBOT
Mr. Vail
;
Mr. Vail (formerly DV) has gone through many changes over the years, but one thing has remained the same; he is completely off his rocker. Currently, the idea I have going for him is that of an assembly line worker who is slowly losing his grip on reality, often slipping into a fantasy world of his own all the while performing the mundane tasks his job entails..
ON SUN_WOLF555
Enola
;
So far what I have with Enola is that she is a pilot during the Second Neopian War.
Commodore 64
;
He lives inside of an old C64 computer, hence his name. He's a bit of a jerk to others and is quite literally stuck in the 80s. Radical.
Conquerors
;
His story takes place years after the likes of Vaye and Brygade have passed, and the seemingly "immortal" 2003 begins to lose grip on her sanity and thus her control over the Empire. He leads one of many revolutionary forces competing for power, his real name unknown to any but himself.
ON CALLLOFDUTY
Convict
;
Convict was one of my dream names, especially considering that the name of the character of mine that he is based off of didn't purge. I received him on Thanksgiving of 2012, and morphed him into a mutant kyrii shortly after. Convict doesn't have much going for him; he's kind of ugly, not too bright, and he's stuck in jail for debt. However, he's a pretty nice guy overall. His kindness gets the better of him, though, as he's often the subject of pranks by guards and inmates alike.
DEFCON
;
Another lucky pound find, with DEFCON 1 being "nuclear war imminent" on the DEFCON scale. DEFCON is able to absorb and metabolize otherwise harmful radiation, and has been trained to locate and deactivate nuclear devices. He is a self-important and vain man, but at the same time has a tendency to shirk his duties.
Brygade
;
Brygade is a colonel in 2003's army, and is, put simply, a brownnoser. He constantly pines for a promotion, despite 2003's unwillingness to make him a general.
ART
Drag the image to your url bar to see the full view
NON-NEO RELATED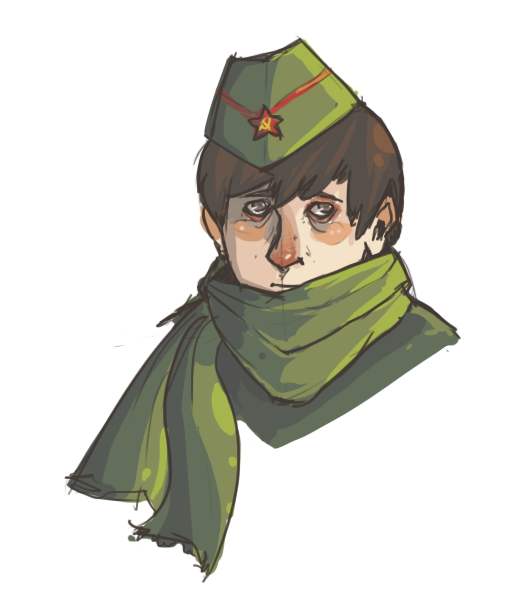 NEO RELATED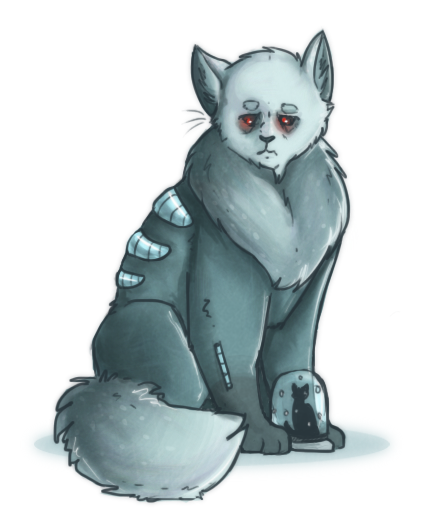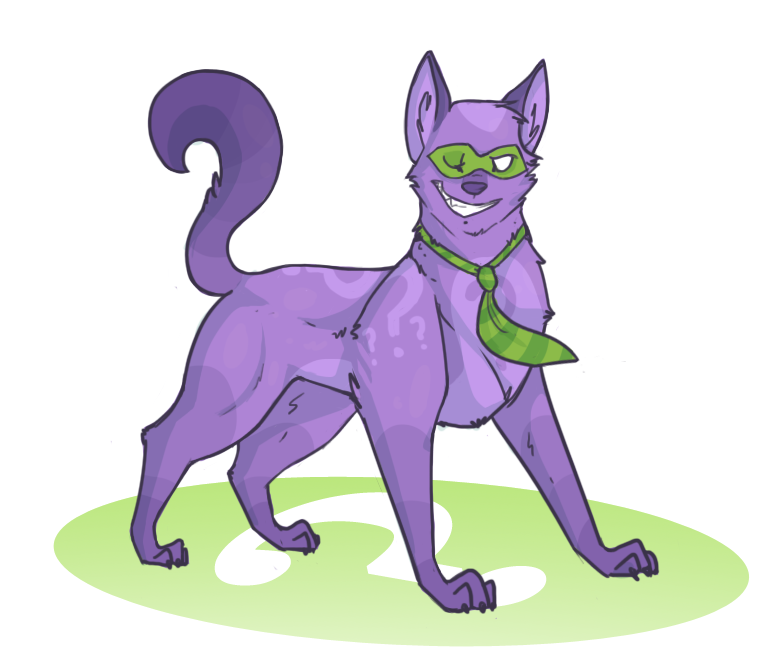 PIXEL ART
FAQ
Q. Do you take art requests?
A. No. The reason? I'm lazy. It's as simple as that c:
Q. What programs do you use for your art?
A. I use photoshop primarily, but I'll use paint on occasion for pixel art and whatnot.
Q. Do you use a tablet?
A. Yes, a bamboo. I love it so :'D
Q. Is -insert pet here- UFT?
A. No, unless I have clearly stated it on his or her lookup.
Q. Will you lend me -insert avatar pet here-?
A. I'm quite paranoid, so no. There are many others who are willing to lend avatar pets, I'm just not one of them.
Q. Who is your favorite pet?
A. 5380. But don't tell anyone else heehee. :'D
Q. Why is Whiplash_teh_Gelert called 5380?
A. It's a long story. I made him back when I saw this book on neo titled Whiplash and I thought 'hey! I'm gonna make that a real pet!' Of course, no further inspiration came, until the idea for 5380 jolted into my head. Soon enough, old Whiplash became 5380 in a matter of months after he was created, and he has been that way ever since.
Q. Do you have any dreamies?
A. I have actually achieved all of my dream pets save for zapping 5380 into a robot gelert (which takes tiome, mind you). My ultimate
dream pet
was a robot acara, and I am forever grateful to patdxstar for letting me adopt Vaye. On another note, another dream of mine was recently granted. The lovely queen_christmas traded Convict to me, a name which I had been watching for quite a while.
Q. What is your opinion on trolls?
A. They're hilarious if they troll well. Sadly, there are no good trolls on neopets. None. In fact, I hardly consider them trolls. They're just annoying.
Q. Favorite superhero?
A. Asking a comic nerd that question is like asking a chocolate fanatic what their favorite kind is. It's nearly impossible to choose. As a whole, I am partial to Batman, not only because he is a hero of his own making, but also because so much lovely psychological investigation can be done in his comics as he's not necessarily the most stable guy in the world. Also, he has the best villains, hands down.
Q. Why do you have so many robot pets?
A. I used to be pretty much obsessed with robots, and i went crazy adopting as many robot pets as I could come up with ideas for. I actually adopted out most of my robots, and I now have considerably fewer than I had before. At one point I had nine.
Q. What do you want to do for a living?
A. I want to be a comic artist (penciller, inker, colorist, i'd do any of that) or a storyboard artist.
Q. Best neoboard smiley?
A.