Welcome To Xweetok Forest!
Welcome to the Xweetok Forest! This page is for Xweetok hoarders/customizers to show off their amazing Xweetok families/collections or customizations. We also have many things such as adoptables, contests, a uft/ufa section, directory, etc! Enjoy your visit to the Xweetok Forest!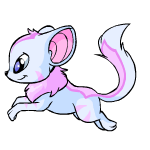 Xweetoks are cute furry ground-dwelling creatures that have been discovered in the forests of Neopia. These agile critters love to play games and be chased, so if you want Xweetok as a pet, be sure to give it a lot of exercise! Many Neopians love Xweetoks because their fur is so soft. They make perfect companions for any pet, though keep them away from Kougras. Don't forget to give them some jellybeans as a treat. They'll go crazy for them.
Updates
6/18 + Updated goes here.
6/17 + Updated goes here.
6/16 + Updated goes here.

Hoarders
Click on the the icons below to see each person's profile.
Links
Xweetok Directory
Xweetoks Up For Adoption
Click on the xweetok's image to go to its petlookup or the owners username to go to their userlookup. Make sure you follow any rules that they have. Good luck adopting.
Dreamies
Dreamie Wishlist
Zappers
sd
Xweetoks Up For Trade
Xweetoks In the Pound
Competitions - Coming Soon!
Forums
Member Forum
Directory Forums
Agency Forums
Wishlist Forum
xc
Extras
cxc
Customization Sets
Matching Petpets
Coming Soon!
Xweetok Adoptables
Coming Soon!
Xweetok Quilt
Coming Soon!
Xweetok Avatars
Sitely
Link Back
Welcome to Rukaisa's Profile
Welcome to Kylie's Profile
Welcome to Hayley's Profile
Welcome to Jazmine's Profile
Welcome to Kyra's Profile