Samis application for The Xweetoks of Orginia's council!
Enuai
Enuai will be the Cinei of the Tassila clan. Hopefully, anyway.

INFO;;
Name] Enuai Age] Looks about 25 years.
Mate] None; Slightly interested
Gender] Male
Traits] Calm; Laid back; Cautious on land
Traits(underwater)] Fierce; Bossy; Loner
Clan] Tasslia; Cinei (Rank pending)
Species] Sea Basin (xweetok)
Powers] possesses the ability to expand the oceans, the ability to breathe underwater, has the power to create massive rain clouds that cover the entire sky and bring about torrential downpours with just a flick of his tail. (Taken from Bulbapedia because he was based off Kyogre and edited slightly to match the xweetoks.)
Other]
UNDERWATER
Underwater, his markings glow red in order for him to see. This is his underwater form (Left with red markings and blue tail marking) His eyes are red and his eye-whites are a dark red, so his eyes on land are not damaged from the salty-sea water. His markings glow red, and they act as gills so he is able to breathe the salty sea water as if it was air.
LAND
On land, His markings turn blue so he can breathe the air and live peacefully on earth. The marking on his tail, if he wants it too, it will glow brightly and make it rain fiercely on the earth. For him to see at night, his red tail marking glows faintly so he does not run into trees while hunting land-prey. His eyes turn to their original Lime-green color with a normal Eye-White, no longer dark red. His eye-whites darken a bit when a storm comes in that he did not create.
Sami
Okay so mori, you know me; you've known me for a while o3o.. so, there really isn't much, But as you know i'm an artist, a role player and i created my own species that is very precious to me. You also know that i can be very lazy when it comes to typing applications? 8D; Like this one.. i dont know what to say XD;; But anyway, You should know by now that i love Techno music and i love xweetok role playing and well.. Yeah.
Reasons for Council
Coding issues
Well, i've found my way around the guild coding, and somehow made it usefully easy to make a guild layout, my first reason for wanting to be on council is simply to make a guild layout for all of us to be happy with.
I found my way around the coding to make a guild layout to look fancy, as for my coding is 99% of the time usefully easy. The other percent is when i tinker someone elses coding for petlookups or userlookups~
Active
I tend to be incredibly active around neopets, so if anything goes wrong i can be right there to fix it. Or if you ever need help around the guild, i will usually be around 24/7 to fix it, unless of course well.. Its someones birthday IRL xD
Mori, i dont know what else you need because well, you know me pretty well.. if i missed anything i needed to add let me know :3
And here are some makeables~
---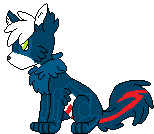 Ehnuai | Tasslia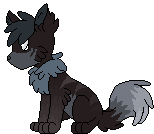 Vwli | Sinique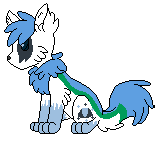 Malvai | Miroka