Welcome to the Viridian City Gym!
This gym once housed the infamous Giovanni, leader of Team Rocket. Since its disbanding, the title of gym leader has fallen the the adamant, up and coming trainer Blue! Although champion for only a few minutes before being challenged and defeated by his arch rival Red, he is still considered to be the second strongest trainer in the Kanto region.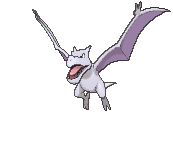 And the difference between blue and gary is:

Trainer Information


Name: Blue
Region: Kanto
Trainer Class: Gym Leader
Badge: Earth Badge

Earth Badge Winners:

None.
Just as I expected.