Welcome to Fly Away
Hello and welcome to Fly Away - the free resources site! This site is run by me, Frozen. Fly Away contains many resources for you to use on your page, such as dividers, "back" and "back to top" buttons, list bullets and so on. The page updates frequently, so always check back for new resources! You can navigate through the page by using the navigation on your top left.
Enjoy your stay!
The Rulebook
Just like every site that makes graphics, or things that you can use in general, my site has a few rules as well. Please take some time to read them!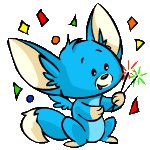 ♦ Please do not claim my resources as your own.
Yup. That is all. However, here are a few more things I would LIKE you to do. You don't have to, but it would be nice:
♦ Link back, so others can use my resources as well. If you are a site owner, you should know how important linking back is!
♦ Show me the pages you used my resources in - I'd love to see how they look on your page!
The Resources
So, you've finally made it here! Great! Just click a link below to teleport to the resources you need... If not, well, nobody is stopping you from viewing all of them!
Sitely
Link back?

Button by me


Button by me


Button by me


Button by me


Button by me


Button by me


Button by me

My other sites

Affiliates
Neomail me if you want to be affiliates!
Listed at
Reviewed at
Hover for details

None yet.
Credit
Layout and content made by myself.
Envelope image from Bedazzled.
Counter from NeoMallers.