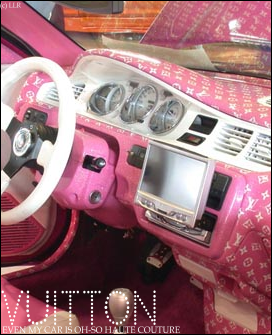 Wow

Click here to find out why I wasn't online_

Site News ♥

REVAMPED MY GUILD!

SURPRISE! I totally revamped my guild, Beautiful Disaster. We now have OVER 40 links and activities, an adoption agency with PAINTED pets, and brand new stuff! It's gonna be fab. You so have to check it out! Click here! You'll love it, I know you will. There's spots open for council too, so hurry in! If you would like to visit the links page, click here!


Revamping
I am revamping the site. Some layouts I didn't like, and to tell you the truth, they looked like crud. LOL. So, I'm making those layouts better, but still keeping the site open. There will be new layouts, new previews, and best of all better graphics when I am done. Please be patient, as it might take a while, but it will be very worth it when I am finished.


Previews news
I'm taking down the previews page. Instead, I will have a link under each lookup and you can click on it for a preview! It will be so much easier. I just need to get it up =P Don't worry, I'll try to have 'em up soon...

Welcome to C'est Magnifique (tm)

Heyy there guest! Welcome to C'est Magnifique, a hip and stylish graphics site that's totally fashionable. There's marvelous music codes, luxurious layouts, uber-chic userlookups, adorable adoptables, beautiful backgrounds, and fabulous fonts. I update constantly, and try to have new stuff every single day, so keep checking back! Remember DancingAngel. ;) This site used to be called Chi-Luv, and then London Couture, but I changed it to C'est Magnifique.


The owner of C'est Magnifique is London LeRae (coachdarling)


♥Layout/Lookie requests are closed♥Music code requests are open♥Icon requests are open♥Font award requests are open♥NeoHTML requests are open♥



Neomail me your requests here. And please, if I take long, do not be mad, (I have a lot to balance: cheer, student council, four guilds, and actual life etc.) but, feel free to bombard me with neomails, 'cause I love getting them ;)
I take requests for layouts, music codes, userlookups, icons, banners, backgrounds and some people have asked me to make font awards (personalized ones) so they can give them out to people. (They just have a small credit on the bottom) If you have something else you would like me to make, maybe a...i dunno. XD Just give me a ring. I'll probably do it for ya. ;D


I also have an adoptables site.





Navigation
Care to Advertise?/Affiliates
Updates
Credits
The Burn Book
Layouts
Requests
Backgrounds
NeoHTMLs/Siggies
Adoptables- NEW!
The 6th Clue
Music


To use my graphics, you have to follow the rules. Read the rules, and follow them. That's what I ask. Oh, and KEEP THE CREDIT ON. (but then again, that's part of the rules ;D)
Feel free to edit my work in any way, but always give me credit. Keep the link back no matter what, because even if you change the whole thing, it's still my CSS.





You are jammin' to Hilary Duff- Dignity


ALSO- I gave permission to the guild ♣-Prep•STARR! for this to be the guild's official graphics site. If anybody else wants my site to be their guild's official graphics site too, just neomail me and I'll put you up here =)

Care to advertise?


I would very much appreciate if you could spread the word by using this icon to advertise my site! Simple copy and paste, loves.







AFFILIATES
Neomail me if you want to be affies!






&&Rules


Please follow these rules if you are going to use my graphix, and there will be pas de problems!
1. Keep the credit on. And don't claim you made these graphix. PLEASE. I make these layouts for you, yes, YOU and I would like if my hard work was appreciated. So please, dolls, don't erase my credit, or you will be on my wall of losers, and I will report you.
2. Do not take anything from the layouts, (backgrounds, pics, whatev) without crediting moi.
Yup! There's deux regles seulement! (Two rules only.)
Also, all requested graphics are free to be used for anyone, not just the one who requested it.

Updates ♥♥

April 18;; Sorry I ahven't updated in quite a while. New Louis Vuitton Pink Car Layout! I also added a whole bunch of Hil Duff music codes from her new album, Dignity.
April 9;; New "Zoo In my Closet" layout.
April 8th;; Happy Easter! I made a new Prep layout, and the music code for Girlfriend by the fab Avril Lavigne!
March 30;; New Shopping is Love layout.
March 28;; OMG it has been a while. New Paris Hilton Princess lay and Bebe lay.

&&CREDITS

juno.co.uk: Provided me with the music in my lookups.

photobucket: A great site that gave me the images in my lookup.

Inspiration: Hautecouture. She's my inspiration, but I do not copy directly. I make my own graphics and code. Tink's so talented and we all love her, even if she doesn't respond to ANY of my neomails. =/

In the Chanel Black&White Userlookup Blend, the CSS is glamdivavixen's.

The Burn Book;;






THEROYALAMIRA: Reported me for making "similar" graphics to a lot of people. Well, duh, we all make similar layouts, and I didn't steal anybody's graphics, so what the heck?

&&Layouts

These can be used for pet lookups, user lookups, shops, pet pages, just about anything!
Remember, if you use these as a userlookup, remember to include the navigation below, or you can get frozen. Don't tell me I didn't warn you!
Navigation