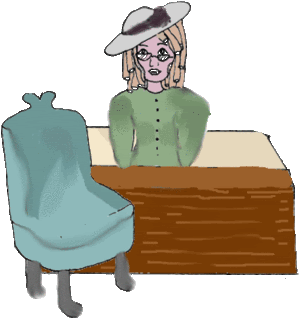 Once you open the door a small shop is revealed. You find this strange as there looks to be so much room from the outside. The shop is seperated by a large oak worktop. The floor and walls are covered in the same colour, cream. However there is a runner lining the floor walkway. 3 large arm chair, each of different shades of olive and plum sit, placed greetingly in each corner. You are confused as to where the gowns are that you had seen outside so decide it's best to quickly reach for the door handle. A stern voice begins to say...

Good morning... may I possibly help you?
You begin bumbling an answer, confused as you never saw this proud lady. She stood, half-moon spectacles pushed tightly against her nose. Dressed in own of the dresses, much more simple in colour and cut than the others. She swept her hands brusquely around the waist-belt of this dress.

I expect you came to be here through sheer nosiness? Most are. You're probably wondering: Where is Uni's Clothing? She decided to close up shop. We are dear friends. I needed to open a new shop due to a large demand. Now it would be awfully rude if you didn't stay and listen to me don't you think? After all you had no intention to buy anything.
She smiled a curled smile, you were unsure if you liked her. She was ever so abrupt.
Daiqs turns herself towards the back of the room and paces towards the spinning wheel at the back. You notice a small file on the worktop entitled: My Shop Guild Application You flick to the first page...
ALL ABOUT ME: (Fill all the boxes)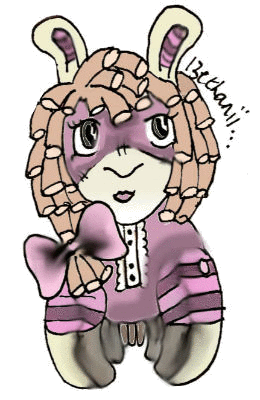 Neopets Name: Daiqs ( Da - ee - qw - s)
Character Name: Mistress Dailea Daiqs
Age: 12 Gnorbu years. (24 Human years)
Birthday: 8th January
Gender: Female
Species: Gnorbu
Colour: Plushie
Occupation: Head Dress Maker and Tailoress at her own shop, Mistress Daiqs & Co.
Personality: Proud, High-class Mentallity, Finicky, Demanding. (Yet she has a softer side which is not often revealed...)
Colours: Lilacs, creams and browns
Markings: Beauty spot under left eyes, Nose piercing.
Weight: 63 lbs
Height: 94 cm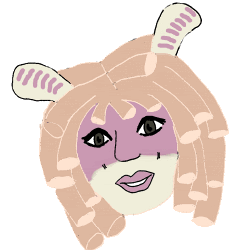 Likes:

Perfection

Fine Items

Socializing

Old-world fashion

Butuns.



Dislikes:


Common people

Untidiness

Cheap things

Sale shopping
Quick Description: Without doubt or fail, Daiqs is forever preemed. Without corset, powder and bows her life is pointless. Struggling to cope with ever advancing bills due to her taste for the finer things in life she is forced to take drastic action. Holding a sale in her shop. The shame! She lives for her work and is talented with it. There is not a fabric, technique or pattern she has failed to work with nor a customer who hasn't gone away completely satisfied having spent a small fortune on her one off pieces. She sees herself as a crusader of the old taste and hates all modern culture. She really was born in the wrong era and keeps all old-year traditions close to her heart. She can berate, tut and scold but there's something forever likeable about Mistress Dailea Daiqs...
You raise your eyes from the sheet as a small Plushie Ona leaps next to you on the counter, startling you...
Whatcha' doin'? Reading something you shouldn't be eh?
He chuckled,

No! Don't worry, I was only kiddin' with you! I've already read it, don't tell her! I can't believe she has got to write to them for extra money. Talk about expensive tastes! I'm Butuns by the way, Dailea's petpet and only friend, don't tell her I told you that, she likes to pretend she's well loved. Flick to page 8, there's a section all about me!
He stood proudly, and flipped to the page he was talking about...
ALL ABOUT MY PETPET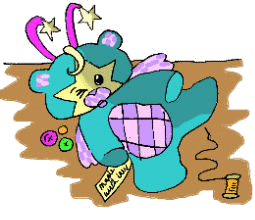 This is my best friend Butuns. He is my petpet, protecter and own personal jester. He makes like okay when i'm feeling down and knows how to make me happy. I would never change him, I crafted him myself, the story is below...
The forming of Butuns:

As the last piece of the new plushie was tightly stitched, Daiqs could now help but beam. She donned a wide-angled magnifying lens before slowly rotating the limp object in her hand, checking for flaws. It slumped lifelessly in her delicate grasp as she tweeked the right eye. She layed it carefully down on the wood counter before taking a moment to survey her handy-work.
Perfect, she muttered before dusting her fine silk apron. Infront of the newly formed object was a small sign stating, Formed by Love - New Plushie creations, perfect for your loved ones this Easter, Only 250 NP!' Dai then began tidying her work space, posture remaining high, humming sweetly.
What a great way to use spare materials! Why did I not think of this earlier! She turned and walked to the bin and returned to the spot she had just been in. Sat on the work-top was the Plushie Ona she has just stitched. Her face was riddled with confusion, she picked up the Ona.
That's strange, I could have sworn I- But before she could finish the Plushie was wriggling in her hands.
Not too tight please, i'm only Plushie made! Squeeked the small Ona,
Hello there I'm Butuns, nice to meet- But before he had time to answer Daiqs had dropped him. She quickly bent down as he began to moan and caress his head.
I-I-I- i'm sorry, I just d-d-didn't expect a p-p-plushie to t-t-talk! She scooped him up,
Aye, maybe not. But I am not just a plushie. I'm now a petpet. A stitch so meaningful and the love that made me has transformed me. You created a bond so strong we can no longer ever be broken apart...

You look up again...
Nice isn't it? I nearly cried crocodile tears. Sob sob. Anyways, the next page is all about clothes her shop or something. Have a look if you want, it's something she'll love you to read... Now where is she?
And so Butuns leaves you with the book. You carry on reading the...
MY ESTABLISHMENT/S
I now own two premises which I am extremely proud of. My first store is in Faerieland, this is a larger shop and sells all of my hand crafted items. My stock list can be found in the gallery link. Over time I shall open another shop. First I have to come out of the debt i'm in. This is because I only use the finest materials and cannot find someone as skilled as myself at this job and will not settle for less than my skill. This means I cannot create enough pieces. My branch in Neopia is my main work-shop and where I take orders for custom dresses, that is why it looks considerably small. Both of my branches mean everything to me, that is why I regret having to apply for money off you. I wouldn't normally ask for anything. I'm too proud...
Here it is, I found this... I can tell you've been looking through my folder for my money problems. The shame of it! Asking for money, having sales. It pains me! I think this shows why I spend so much money, this is from a recent trip to Shenkuu... should I include it? I planned it to be a short story, that's why it's written in 3rd person.
A Taste of The Shenkuu Silk...



The boat swayed gently on the Shenkuu shores, creaking down bellow, sails rippling in the chrisp early morning glow. Upon this boat was Daiqs, who despite being surrounded by damp barrels remained standing, tutting and disdainfully glancing often at the barrels. She murmurmed,
Filth, squander! Thank goodness I will be leaving this darned ship! She paced slowly furrowing her brow in deep contemplation... Staring at a tattered map. Suddenly from under her gown crawled Butuns cheerily leaping onto the bow of the ship, before chiming
You'll have to ask someone, they can point you in the right direction, what about the Captain? Dai looked as if something repugnant had been placed under her nose,
HIM!? But he is merely common, I cannot be seen acknowledging such a specimen! she hissed. But still she strutted over. She faked a smile towards the Captain (A heavily-tatooed burly man) Who straightened up at once and looked rather embarrased.
M-m-ma'am, nice to meet ya' again he bumbled.
Charmed, I'm sure... she grimaced.
Ya havan' lef' the ship yet? Do yer need 'elp with yer luggage? He preceeded to glance over to the eight floral-printed cases in wonder.
No, i'll be fine, thankyou, actually I was wondering if you could help me in a knowledge matter. The Captain took off his hat and akwardly fiddled with the brim.
Actually, I be well-knowledged with these parts! Where you want to be goin? he said boastfully, straightening his stance and bulging out his chest
Actually I was wondering if you could kindly direct me towards the Legends Hollow? He nearly fell backwards,
W-w-well, ma'am a woman shud' not be goin' up there! Yer won't survive! It be up there but... you're a woman! He said, ridiculing her which sparked a new determination. Her eyes turned steely whilst her lip curled...
But I am not Captain, your typical female. And so she pottered away down the ships ramp, posture remaining high, dragging eight cases stringed together over the horizon to her advancing, unknown goal...


You nod, unsure what to say. She sighs and rolls her eyes.
What am I going to do? I'll include it anyway, it shows how I try to source my materials naturally I suppose. How am I ever going to get anything I want? Like my wishlist? I don't have a chance do I?
She began to hysterically sob, this seemed out of character. You didn't know what to do, so stood and watched. Butuns climbed up her ringlets and sat on her shoulder stroking her face soothingly. She looked up...
I don't know what-what-what's come over me. I think it's best you le-lea-leave. I have plenty of work to d-d-do. It'll be f-f-fine.
And with that she began crying furiously. Butuns made a confused face at you and waved goodbye. You hurried away then shook your head as clouds began to form outside. What had just happened?! You would definately tell others of this strange experience...
Art by Me
This is all by me and therefore I take all credit, drag into the address bar for a good look! ;D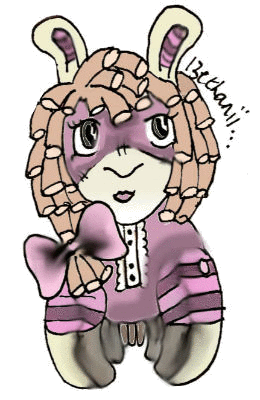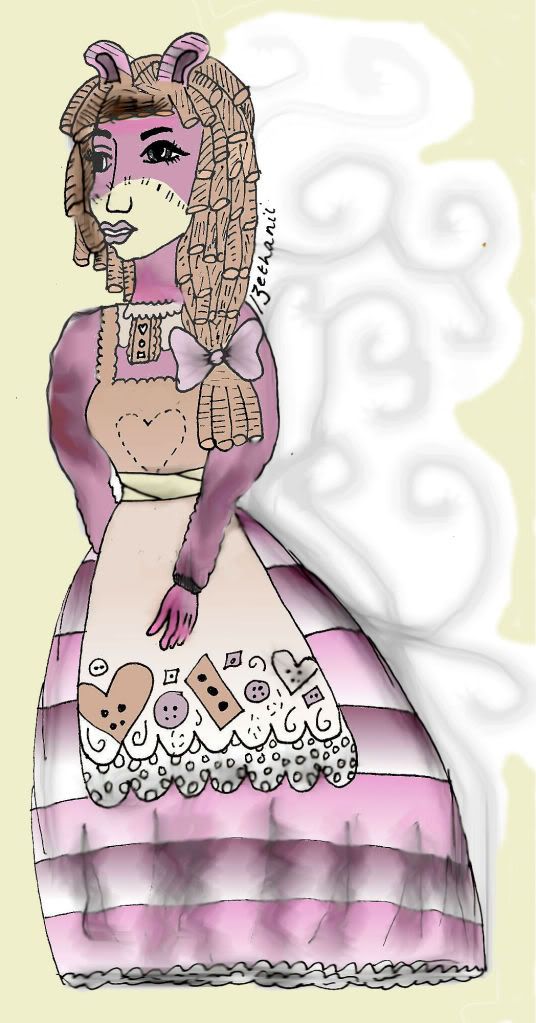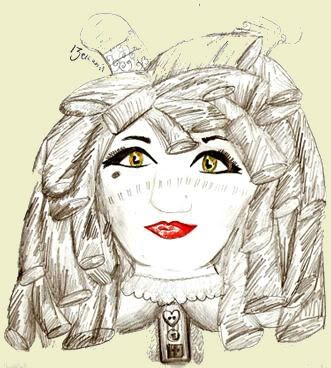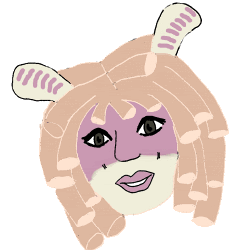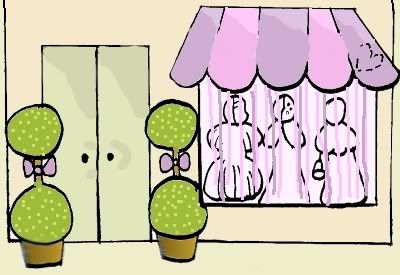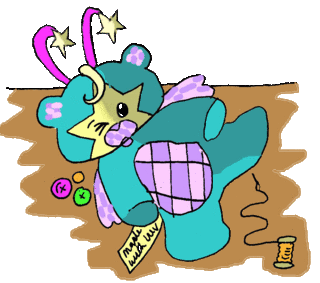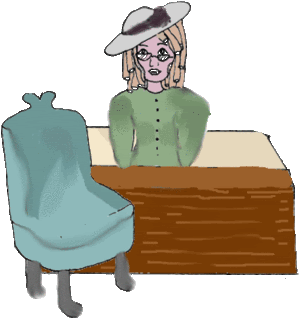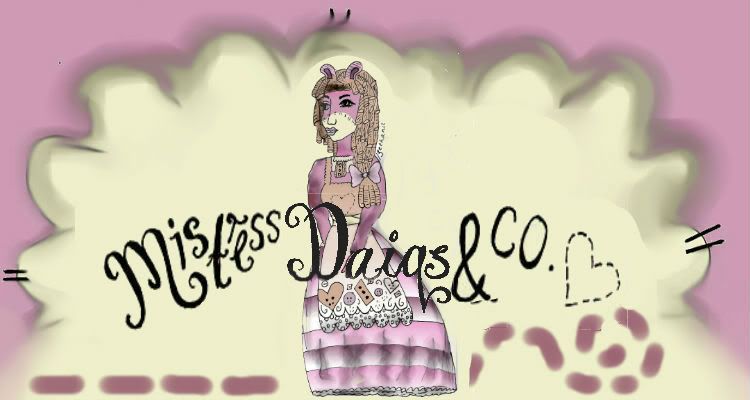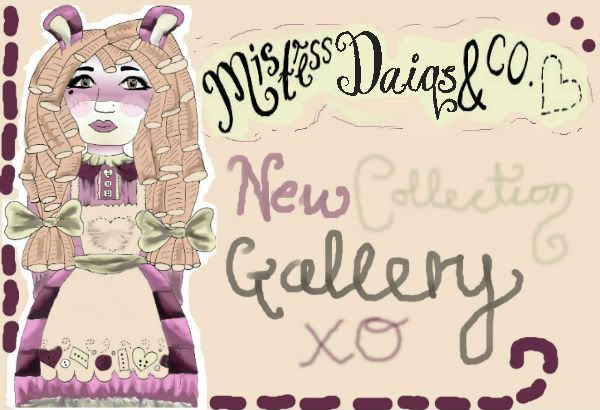 Referance for Art:
Adoptables by others - All credit to them!

Fan art!

Thank you G (golfings)
Wishlist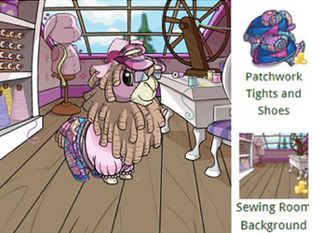 Feel free to take these, link back though! And NEVER delete credit! To collect yours enter where it says 'COLOUR' the colour you'd like out of the adoptables.