A Kacheek Explores Neopiaby Daintiput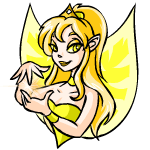 27th day of Awakening, Year 3
Today is the first day of the rest of my life. I found myself standing in the middle of a flowery meadow with no knowledge of who I am or why I am here. Then all of a sudden, a speck of light flashed before up to me. Wiping the tears out of my eyes, I saw that it was a little girl with wings. She told me that I am a Kacheek and that I have been adopted by pinkkeith who would be taking care of me. She handed me this book and told me to record my adventures in Neopia, and vanished.
28th day of Awakening, Year 3
I wanted to meet some other neopets in this world, so pinkkeith joined the guild HoT Pink. Pinkkeith thought I would be happy here, since pink is our favorite color! I love to make new friends, and hope that I make many here. The guild is run by kuulgal, who is one of my friends!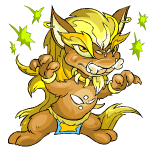 29th day of Awakening, Year 3
I opened up Daintiput's Doodads, a shop to sell some of my items that I don't use at all. I hope to give them happy homes so that they can be loved and enjoyed by someone else. Pinky Twinkle is going to manage the shop while I am away playing games in Neopia!
4th day of Running, Year 3
Today Leahandrea the Uni said that he wanted to play a friendly game with me. I agreed to his request, and he just started to pound on me! I did not know what this Battle Dome was about before, but now I know! I don't think I will be going back there any time soon!
9th day of Running, Year 3
I bought a plot of land at 76322 Guild Street in Neopia Central, not far from the meadows where I love to skip and play. Soon my neohome will be built and will not have to be living ouside any longer. My friend sillybubbles112 does not live too far from me. I'll have to visit her new neohome soon!
11th day of Running, Year 3
My owner was made part of the council position in the HoT Pink guild! I don't know what this will mean for me, but I'm glad that I have made some friends in the guild!
19th day of Running, Year 3
Sillybubbles112 left the HoT Pink guild to start up Teen angels, her very own guild. I wish her the best of luck!
25th day of Running, Year 3
We left the HoT Pink guild to join the Over 21 guild. I made some really nice friends at the HoT Pink guild, and I will miss them very much.

26th day of Running, Year 3
I got my own pet, thanks to my friend lilahnee! Her name is Fluffy and looks like a cloud. She does not say much at all when I talk to her. I will have to find out if she can learn to speak like me.
5th day of Hunting, Year 3
A lot has happened today! My owner and I set up a new All Things Pink Gallery, and he adopted a new pet to obtain money to maintain the gallery. Her name is Uniagus, and she's a Uni!
25th day of Relaxing, Year 3
I bought all the pieces to the laboratory map and found the secret location. I heard some good things about the lab. I have heard that owners even adopt pets from the pound to use as lab rats! Of course, nothing bad happens to them, well, not all the time. I thought I would do the same thing, except once I adopt a pet and make it really powerful I'll put the pet back in the pound. I figure that way the pound will make more money.
I found Tycunaa in the pound and she is our first vict... er, guest. I hope she makes it through ok, she's kind of scared about the whole idea. I told her she'll be stronger and will be able to defend Neopia from the forces of Evil!! That seemed to brighten her up.
17th day of Running, Year 4
The Over 21 Guild came to a close today. It was a very sad day in all of Neopia, but all good things come to an end. Now I am roaming around playing games and making new friends. I wonder where everyone else will go?