Talie has never been able to associate with other children her age, due to her high financial status, and her parents' disdain for all things "poor". She is incapable of friendly socialization. She is smug about her family's position of wealth and power, but moreso looks to what she doesn't have, such as freedom. Talie will be the heir to her family's riches, but secretly dreams of traveling Neopia with her large inheritance.
Talie despises being dependent upon others and having to follow orders. She is prideful, and believes that her own decisions shouldn't be taken so lightly. Much to Talie's frustration, her opinion are almost never taken into account.
Talie has a governess, Mrs. Wallace, who oversees her studies. Talie is well-versed in literature, art, music, and dancing. However, Talie studies astronomy and mathematics in her free time, despite Mrs. Wallace's opinion that they are "males' subjects" and "unneeded for a domestic woman".
The story is a long one so scrolling to the bottom of the section will give you a shorter summary of the plot.
.:Chapter One:.
If Alice fell down a dark hole to find the "rabbit" with a pocket watch, she must've severely damaged her head. And if that's the case, then who's to say that everything she saw in "Wonderland" wasn't a delusion brought on by the fall? After all, there really is no tangible proof that she had been there.

At least, that's what Talie thought as she stared out into space.

Cytalie… Cytalie!

Talie looked toward the direction of the voice, and found herself face-to-face with Mrs. Wallace. She was the strictest governess in all of Meridell. Talie would never admit it, but she was terrified of Mrs.Wallace. Sometimes, Talie wondered how she ended up in such a time of turmoil; not only were her parents aiding the cause of the war, the whole country was in chaos due to the change in power of the throne.

Mrs. Wallace, will the fighting ever stop?

Talie asked.

Do not think of such ridiculous things, Cytalie Rosalie Bennett! Your duty is to be concerned with your studies and your family status as Neopian nobility.

And then Mrs. Wallace's face became a scrunched raisin once again.

Talie sighed. Despite her family's riches, the mansion in which she lived had never seemed bleaker. She is not allowed to leave the premises of her parents' estate; neither is she able to make her own choices regarding important matters of her life.

Oh, for pity's sake! Talie grumbled, I shall never have even one moment to myself, even if lightning stru- The sky rumbled. Menacing clouds gathered at the edges of the horizon, the wind quickly shifting them toward Talie's direction.

Cytalie! Get back here before the storm hits! screeched Mrs. Wallace from the doorstep.

An idea hit Talie. She sprinted in the opposite direction, toward the raging storm. Talie could hear Mrs. Wallace yelling curses and demanding she return. Talie was pleased to see, when she turned around, that Mrs. Wallace stood still on the porch, a frozen look of horror and anger on her face.

Chuckling to herself, Talie rounded the curve down to the forest, better known as the Blackthorn Forest. Upon walking into the dense trees, Talie slowed down to a walk. After this, her ears would be deaf from Mrs. Wallace's screaming, so Talie promised that she would enjoy the freedom while it lasted.

However, there was a reason it was called "Blackthorn forest". Talie's long, delicate, white ears were constantly caught in the bramble of the forest, and she finally reached a clearing, feeling worse off than before about her condition.

Most Neopians have cute, small ears… Me, I have the longest ones in all of Neopia. Just as Talie raised her paw to pick off a thorn from her ears, she noticed a large hole beneath the roots of an oak tree. It looked to be about the size of a Skeith.

What's this? she asked herself. Scooting to get a closer look, she tested her weight on a thin branch that spanned across the hole. Feeling more confident, Talie shifted all her weight to that foot, and one second later, found herself plummeting to the bottom of the dark abyss…
.:Chapter Two:.
Talie fell. She didn't know how long she was in that pit, but when she awoke, she was under a giant oak tree, much like the one she just fell through. Bright rays of sunshine pierced the green leaves and struck her face.

Talie blinked. A little girl a year or two younger than her was sitting calmly next to Talie. As soon as Talie wiggled her body, the little girl looked down.

Hullo, Alice!

she grinned. I always knew you'd come back to play with me!

I-wait, what?

Talie stumbled as she tried to stand up. The little girl skipped so that she stood beside Talie. Talie looked at the girl warily. She's been told not to trust strangers, but this girl didn't look so harmful.

Talie's stomach growled. You must be hungry, Alice! Here, I'll take you back to my house so we can eat!

The little girl fearlessly took Talie's hand, and led her out from under the trees. Talie looked around, this didn't look like the East side of Meridell anymore. There were large houses that looked unlike any mansions in her country.

Talie took a closer look at the little girl. She didn't have the features that most Neopians had. No large ears, wings, or claws. Talie was unsure what to make of her.

Um, what's your name? Never let it be said that her parents didn't teach her manners. And why do you keep calling me Alice?

The little girl looked back at Talie and giggled. I'm Rachel, don't you remember? She pointed at Talie. And of course I'd call you by your name! She turned her head to face forward once again.

Unable to argue a point which she did not understand, Talie decided to look at her surroundings, and her guide, a little more closely. There seems to be trees and grass and water and air just like in Meridell, but the creatures are so different. Talie thought she saw what looked like a tiny Pteri fly overhead, and resisted the urge to call out to it.

Then there was Rachel. She had long brown hair tied in two bouncy ponytails on each side of her head. She was in a flowery sun dress, like Talie, but seemed much more comfortable in it. She walked with an assurance in her step, yet she seemed to be hiding something. Rachel would often glance worriedly at the windows and doors of houses they passes by.

We're almost there! Rachel said. On top of a hill, there was another large house, close to the size of Talie's mansion. They walked up the steps, and Rachel knocked on the door. A tall lady opened the door and let Rachel in without a word. Apparently this was the custom of this strange country.

Talie suddenly found herself in a quaint bedroom with a window looking out at a small pond. She eyed the small table with teapots set in an orderly fashion, and the many plushies in the room.

Er, Rachel? What part of Neopia is this? Talie asked nervously.

Rachel tilted her head. What's Neopia?
.:Chapter Three:.
Talie's face sank. You know, she smiled weakly Neopia? .

Rachel squinted at Talie, as if she was examining her every detail. What are you talking about, Alice? Her face suddenly broke in a smile as if that didn't matter. Oh, it's been so long since you've been here! I'm so excited to play with you again!

Rachel took Talie's hand and dragged her over to the miniature table with the tea set. Let's have some tea with our friends, shall we? Rachel asked cordially. She pulled out a frail-looking chair for Talie to sit in, and grabbed one for herself.

Talie looked around. There were plushies of every size and color in this room, but one caught her attention. It was a white furry creature with paws and a fluffy tail. But the most striking feature were its pink and white ears. Just like mine.

What's this?

Talie asked, all semblance of politeness left behind.

Rachel frowned It's a rabbit, Alice, they're my favorite animals. Talie's eyes widened. Is this the "rabbit" in the story I read only hours before? How could this be? They were imaginary creatures, existing only in faerie tales!

Are you okay, Alice? Rachel asked, concerned.

Why are you calling me that? Talie was frightened. Who is this girl, and what is this place? How can she get back to Meridell?

Here, Alice, Rachel said, taking control of the escalating situation. She grabbed a red crayon and a piece of paper, and wrote down Alice. See, that's your name.

No, it's not. argued Talie. She took a green crayon out of the box, and wrote on the other side Cytalie.

Rachel studied the name for a long time, then looked up, triumphant. She crossed out the "y" and the "t", then drew an arrow that moved the "C" in between the "i" and the "e". Alice, she stated.

Talie was furious. No, my name is not Alice! It's Cytalie, Cy-Ta-Lie! She shot a look at Rachel, then dashed out of the room. Far behind, Rachel was racing after her, and crying for her not to leave.

Talie ran to the bottom of the staircase, then realized that she was about to run into the tall lady who first let them in. As she closed her eyes and waited, the crash she expected never came. After a minute or so, Talie opened her eyes, and saw that she'd stopped at the doorway, but the tall lady was directly behind her. What? Why?

Before Talie had time to examine her tangibility, the tall lady sternly walked up to Rachel, who had stopped sprinting as well, and reprimanded her. Rachel, stop running through the house! I have enough to clean up without your messes added to it!

But-but- Rachel stuttered.

None of your excuses, Rachel! If you're not careful, you'll fall into a hole- the stern lady suddenly stopped. She shot a quick glance at Rachel, and then left the room.

She…she can't see me, can she? Talie asked Rachel, who was tearful by now. Can anyone see me? Talie asked Rachel. Rachel shook her head sadly.

Talie looked down at herself in horror. I'm invisible.
.:Chapter Four:.
Why can no one see me? Talie asked desperately. Wait… how come you can see me?

Rachel brightened up, then walked up to Talie. Silly goose, I've always been able to see you! Then her voice dropped a notch as she leaned in closer. But Ms. Getsby doesn't take my friendship with you so well.

Who is Mrs. Getsby? Talie asked, all animosity forgotten. Does she know me? Talie was suddenly filled with hope that she would escape this strange and scary place.

No, she doesn't know that you're here, even though I talk about you all the time.

Rachel said, beaming.

Talie's face fell.Please tell me you know how I can get out of this place…

Rachel looked confused, then saddened. You've always come and go as you pleased, Alice. I don't know how to help you leave, and I don't know how to convince you not to.

Seeing the forlorn look on Rachel's face, Talie's own eyes softened. Well, maybe I can stay here for a bit, at least until I can find a way to go home.

At this Rachel smiled weakly again, and hugged Talie around her waist. Oh, thank you, Alice! I promise we'll have lots of fun!

Talie remembered the rabbit plushie she saw in Rachel's room. Rachel, what exactly is a rabbit? She paused. Why does it have ears like me?

To her surprise, Rachel giggled. You've always had ears like a rabbit, Alice! She looked up thoughtfully. I never really thought about it, but I guess that's why I've always loved bunnies!

Taken aback by the girl's unabashed admiration, Talie couldn't help smiling herself. Have you ever read "Alice in Wonderland", Rachel?

Rachel shook her head. I can't read yet, but I think I might have the book on my bookshelf. Do you want to see it? Talie nodded. Perhaps this would be the clue that she needed. But before the started up the stairs once more, Talie's stomach growled.

Rachel's eyes lit up. Oh, how silly of me! I promised to get you some food before we came back. Come with me. She turned in another direction and headed toward a room that looked to be a kitchen. Do you still like cherries, Alice?

Talie nodded. She was slowly beginning to respond to "Alice" more and more. Rachel placed a huge plate of the reddest, juiciest cherries that she has ever seen in front of Talie. Talie's mouth watered.

Without thinking, she grabbed one and stuffed it in her mouth. Rachel giggled again. You must be really hungry! Her mouth now full of cherries, Talie just nodded once more.

Only after Talie finished half of the bowl did something occur to her. Rachel, how come I can walk through people, but I can still eat cherries?

Rachel looked baffled as well. But that's the way how it's always been, Alice. Don't worry about it, I'll just tell Ms. Getsby that I ate the cherries. she assured Talie. Talie shook her head. Ms. Getsby was the least of her worries. It seemed there were more rules to this new world than she realized.

After wiping her face with a wet towel, Talie and Rachel headed upstairs. Rachel removed a big picture book from her little bookshelf, and handed it to Talie. Ms. Getsby told me this was my favorite story to listen to when I was little.

Talie looked at the cover. It read "Alice in Wonderland". Talie breathed a sigh of relief; at least the words were recognizable.

Talie opened the ragged book, and the first phrase that caught her eye was "…when suddenly a White Rabbit with pink eyes…" Talie looked at herself in the mirror. Her eyes weren't pink, thank goodness.

As the story went on, Talie noticed details and similarities that she hadn't before. Like how the rabbit was the one who led "Alice" into the rabbit-hole, but now, apparently the rabbit (Talie) was the one who fell through the rabbit-hole. There was a tea party, a smiling "Chestshire cat", and a Red Queen. Talie glanced at the miniature tea set on Rachel's table.

Is this all a dream?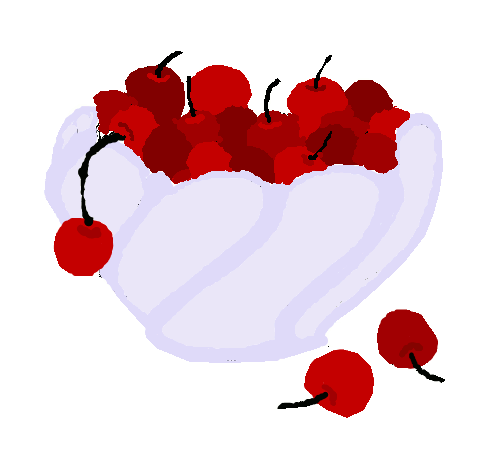 .:Chapter Five:.
Questions raced through Talie's head as she lay down next to Rachel in the blue frilly bed. Rachel offered to share her bed with Talie since Ms. Getsby has the guestroom, and "she wouldn't be happy" was all Rachel said.
Talie wondered when and if she was going to get back to Meridell. What if she was in this world for the rest of her life, only able to be seen by one person? Talie shuddered at the thought. As nice as Rachel was, it would be very lonely for Talie to stay here.
Psst, Alice.
Talie automatically turned around to face Rachel. What?
Rachel's voice sounded excited. I think that since I think you're Alice, but you think you're Cytalie, maybe we can both agree to disagree. You're Talie to yourself, but your Alice to me. Rachel grinned at her wonderful plan. Talie couldn't help it, she also broke in a smile.
Okay, agreed. I guess I'll just have to be two sides of the same coin, Talie conceded.
M'kay, Rachel mumbled, already sleepy. Talie brushed back Rachel's bangs and took a long look at her face. For a little sister, she wouldn't be so bad. Talie thought.
ღ ღ ღ ღ ღ ღ ღ
Morning came and the aroma of pancakes wafted into Rachel's room. Talie sat up groggily. She shook Rachel.
Rachel, I think it's breakfast time, Talie informed her. Rachel rubbed her eyes, and then the two girls went down stairs, following the smell of freshly cooked pastries.
Rachel sat down in a chair and motioned for Talie, who was hesitant, to sit next to her. Don't worry, Rachel whispered, I used to eat with you all the time; Ms. Getsby won't notice. Talie sat down.
After a huge breakfast, which included pancakes, scones, jelly-filled doughnuts, and cereal, the girls decided to spend the day outside. As they walked, something else occurred to Talie.
Rachel, why aren't your parents here?Talie asked, curious. Rachel's mind seemed far away.
Talie thought Rachel wasn't going to answer, and decided to let the topic drop. After a few more awkward moments of silence, Rachel suddenly said, I don't know why Mommy and Daddy are never home. They used to love this place. Rachel paused. But then, one day, Mommy and Daddy had a fight. Mommy stayed here with me, but Daddy left.
Talie looked at Rachel with sympathy She's just like me, with neither parents at home to keep her company.
But then, Rachel continued, interrupting Talie's thoughts, Mommy left as well. She told me to wait for her, and wait for Alice, because Alice would always take care of me. I waited and waited, and now you finally came, Alice! Talie was surprised by the change in her tone of voice. Rachel, at least it seemed, was back to normal.
This left Talie with a lot to think about. Who were Rachel's parents, and why did they think this "Alice" will protect their daughter? Where are Rachel's parents now?
It was then that Talie noticed Rachel pulling an object out of her bag. It was a toy wand. It looked a lot like the broken Wand of Supernova that Talie used to play with herself.
This was your favorite toy, Alice! said Rachel. Talie held the wand; something in her memories was stirring…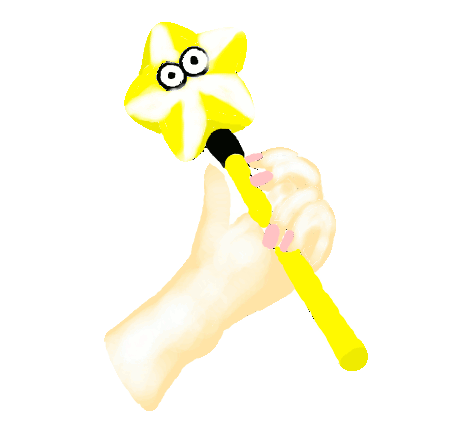 .:Chapter Six:.
Alice! Wait! Please don't leave me! A girl that looked very much like Rachel chased after another, slightly taller girl. The other girl had short brown hair with light brown rabbit ears that were similar to Talie's.
Please, Alice! Rachel was crying now. But the girl just continued to run toward a forest, which Talie recognized was the place where she first awoke.
The vision changed. Rachel was tugging on the frills of the girl's dress, as she seemed to ready herself to jump through a large hole next to the trunk of an oak tree.
Alice, I promise I won't ask you to play anymore with me if you don't want to! Please, just stay here with me! I don't want to lose you- At that, the brown-haired girl shot one last look at Rachel, then tilted toward the opening. Rachel's grip slipped, and she watched as the girl plummeted downward into the darkness…
ღ ღ ღ ღ ღ ღ ღ
Talie's mind whirled. She blinked, and she was suddenly back to normal, standing next to Rachel. She looked at Rachel in confusion. Rachel, what just happened?
Rachel looked confused herself. I don't know, Alice. I was talking to you one minute, then the next minute, you dazed off into another world. Rachel looked up at Talie for a moment. Alice, are you alright?
A shiver ran up Talie's spine. What had she just seen? Was that another person that Rachel had dubbed "Alice" and wanted to befriend? And if so, why was she in such a hurry to leave? Could there possibly be danger here?
Talie looked at Rachel, then she looked back at the star wand that was still clutched tightly in her hand. It seemed like a normal toy, so what had made Talie see that vision when she touched the wand?
But Talie didn't have time to think, because as they turned the corner, they ran straight into a group of four girls. Or rather, Rachel ran into the biggest one, and Talie phased through another.
Well, well, well! What do we have here? said the biggest girl. She had lank hair that fell in greasy bangs across her forehead. The other three girls snickered. The tall girl then took Rachel by the shoulders, and pulled her in the middle of the circle of girls.
Rachel was clearly uncomfortable with this type of attention and scared out of her mind. She tried to wiggle free of the girl's grasp, but the girl just held on tighter, making Rachel stand still. At this point Talie was enraged. She didn't know what possessed these girls to act that way, but she wasn't going to stand by and watch as they bullied Rachel.
Talie wasn't prepared to fight; she had never been trained. But Talie would do whatever necessary to defend her newfound friend. She took a step back then charged…then phased right through the girls and Rachel.
Oh, no! Talie smacked her forehead. I can't touch anyone! Talie desperately tried to get through the four girls to Rachel, but to no avail. By now, Rachel was crying, and she didn't even dare look up.
Someone! Anyone! Help us! Talie shouted into the air, but no one came. Just as Talie was going to give up, she say Ms. Getsby running down the road toward them. She had a look of pure fury on her face.
The four girls, noticing an adult coming, backed away from Rachel, then stumbled away. Ms. Getsby walked up to the sobbing Rachel, and wrapped her arms around her.
Without thinking, Talie began jabbering about what happened, and then Ms. Getsby shot her a silencing look. It wasn't until a few moments later that Talie realized,
You can see me?
.:Chapter Seven:.
Yes, of course I can see you, Ms. Getsby said. Rachel continued to sob in her arms, but her cries were slowly waning. Talie was surprised to see that Ms. Getsby's arms were shaking as well. She mumbled something that sounded like "Red" and "insolent", then went back to comforting Rachel.
Wait, Talie said, suspicious, So you knew I was here this whole time?
Without answering, Ms. Getsby nodded. Rachel had stopped crying now, and was looking at Ms. Getsby with a curious look on her face.
You can see, Alice? she asked, like Talie.
Ms. Getsby sighed. Perhaps this would be a better conversation to be held inside, she suggested. She then promptly stood up leading Rachel and a trailing Talie following behind.
The three of them walked in silence for a while, until Ms. Getsby spoke up. That Red, she's a dangerous one. Well, I suppose that's to be expected, seeing her heritage… Ms. Getsby's muttering wavered into silence one again.
Talie didn't know what to think. Who was this Red character? And why did she feel like Red was very much like the Red Queen of "Alice in Wonderland"?
But before Talie's internal confusion was resolved, Ms. Getsby had stopped walking. She pulled out a handkerchief and began wiping some stray dirt off Rachel's face.
What's your name? she asked Talie, her eyes not straying from Rachel's tear-stricken face.
Alice, Talie answered automatically. Realizing what she said, she corrected herself, I-I mean, I'm Talie. I'm Cytalie Rosalie Bennett.
Ms. Getsby nodded. Well, then, Cytalie Rosalie Bennett, I'm sorry to have caused you some trouble in looking after Rachel, she paused, But I am very grateful that you were here to take care of her.
Talie blinked. Pardon me, but who are you, exactly? She rushed on, I mean, you're not an ordinary person if you can see me right? Can you help me get back to my home?
However, Ms. Getsby answered, No, I'm afraid I can't. Talie's ears drooped just a littled. But you can.
Upon hearing this, Rachel suddenly perked up. Ms. Getsby, please don't send Alice home! I'll miss her so much.
Sighing, Ms. Gestby replied, I'm afraid she's not your Alice, my love. She stroked Rachel's hair as her lip quivered. I am.
.:Chapter Eight:.
Talie gaped at Ms. Getsby. What? You can't be Alice! Talie remembered the young girl in the memory.

Let us speak inside, Mrs. Getsby suggested. We have a lot to discuss.

Rachel, Talie, and Ms. Getsby all walked into the large house. Once inside, they all seated themselves at the dining room table. Talie looked at Ms. Getsby expectantly.

Where to begin? Ms. Getsby stared into the distance. She suddenly reached up her hand, and untied the loose bun that was on top of her head. Talie gasped. Underneath the hair emerged two brown rabbit ears.

Talie opened her mouth, then closed it again. I think I need some serious explanations… Alice.

Alice smiled, It's been a long time since I've been referred to by that name. She stopped talking to look at Rachel for a moment. Do you remember who I am now? Rachel reached to touch Alice's ears, and Alice leaned down to allow her.

Rachel turned to Talie. Alice, why does Ms. Getsby have the same ears you do? At that, Alice's face crumbled.

It was my fault Rachel; I'm so sorry that all this happened, she gestured to the air. Alice started again, I was young, and foolish. I wanted to explore, to know everything there is to know. Talie shot her a quizzical look.

Forgive me, I should start at the beginning. Alice took a deep breath, I was a Neopian much like yourself. I had loving parents, a quaint home, and everything to look forward to.

Talie opened her mouth to speak, then closed it. Alice continued. But one day, like you, I fell into a foreign land, and Rachel was there to meet me. At this, Alice laughed. I found her completely annoying, weak, and dependent. But I also couldn't help trusting and befriending her. She was my savior, especially when no one else in this world could see or hear me.

But now- Talie began.

Yes, now people can see me, despite me being able to maintain my Cybunny ears. Talie flinched in surprise at the Neopian word. But after befriending Rachel, I was greedy, I wanted to be able to stay in both worlds at once. So I devised a plan in order to travel between this world and ours.

How- Talie started again.

I will get to that, Alice said. But after traveling back and forth for some time, I realized that my lifespan was shortening, drastically. Also, it took longer and longer for me in the "in-between" realm.

When I arrived in this world, I was a year younger than Rachel. By the time I left for the final time, I was three years older. Since then, I've been aging very quickly. Alice said with a sad smile.

Talie was still confused. Why did you come back, then?

Alice replied, I guess what I realized was, Rachel was my best friend, and my only true confident. However, when I came back the last very time, Rachel's memory had been completely erased.

Alice sighed, And here we are now. Rachel continues to search for her "Alice", while I stand here, hoping that she will remember me.

And that memory I saw…? Talie prompted.

I guess some things do last forever, Alice shook her head sadly. At that, she stood up, and held out her hand to Talie. Let's get you home, Cytalie.
.:Chapter Nine:.
The three friends stood at the edge of the oak tree. Alice withdrew a pocket watch from her bag. It was plain and gold-tinted, with nothing that made it stand out as anything other than an ordinary pocket watch.
Alice handed Talie the watch. Here, turn the dial back three hours, and then jump into the hole, and you should be back home.
Rachel tugged on Alice's sleeve. But-but, Ms. Getsby! Why is Alice leaving? I want her to stay here! Her eyes watered.
Alice bent down. I'm sorry, love. But she has to go back to her own home. With that Alice handed Talie the pocket watch, and gently pushed her toward the "rabbit-hole".
Talie mechanically turned the pocket watch back three hours. Wait! Talie held up her hands, What about you and Rachel? Will she ever remember who you are?
Alice smiled back. Not all stories have a happy ending. Now you must hurry, or you will begin aging fast, like me.
Talie suddenly remembered "Alice in Wonderland". But, wait! Talie struggled to walk back to Rachel, despite Alice's little nudges. I thought that I was actually a part of the story for "Alice in Wonderland". With the rabbit-hole, tea party, and Red… Talie's voice trailed off, as she found herself at the edge of the dark abyss.
At that, Alice only laughed, Who's to say that it's not all a part of your imagination? Her eyes twinkled.
Talie felt her center of gravity tilting, as one last gentle push tipped her over the edge. Talie was falling, and then everything was dark.
ღ ღ ღ ღ ღ ღ ღ
Talie opened her eyes. She was back in the Blackthorn forest that she'd escaped to before the storm. However, it seemed that the storm had passed, and it was bright and sunny again. Talie looked at the pocket watch clutched in her hand.
Imagination, my foot!
Teusu will be in the family with Talie (if I'm chosen to adopt her) along with Ziebox and Jhanain. I'm currently working on Teusu's design.
Here is some fanart that kind Neopians have drawn of Cytalie. Thank you all, for the inspiration that you've given me!
I'd like to thank everyone who's helped critique my application, and have given me helpful insight. I'd like to also thank Rose for giving me the confidence to continue to apply for pets, and express myself through art and writing. I'm glad you stopped by, and have a wonderful day!