Neopound Adoptable Pickup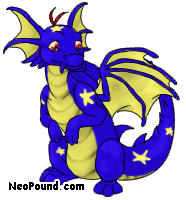 Welcome to the shadows of my lair, mortal...
A light flickers in the dark room, and then suddenly a flash of white light blinds you. As your eyes adjust, what appears to be a Zafara of some sort grins wickedly, "But then, your here for a reason, aren't you.. They always are... For power, for knowledge, for fame, ForJustice.. Whatever the reason, they always come to Cursed and pay the price.

She stands, the light turning into four glowing spheres, which she juggles single handedly, without them ever leaving her hand, sliding like water over and under one another as she speaks in a sing song, "To pay the price, a price to pay, for what you wish, today today...

She laughs, her mouth opening wider then possible, her head slipping backwards then looping under her arm, her neck stretching till her face was face to yours, her fangs flashing in the shadows, "They say I'm mad, they do, but in the end I teach them. I teach them what they wish, they desire, show them their dreams and the way to get it. The Three, the Darkest, all from Under-Ether, Dark-side, all from the Cursed's Taint...

Her head suddenly snaps back to its original position and seems to scrunch her body, turning her into a small winged Aisha with a twisted idea of butterfly wings, "You came for the Shifting of Shadows, the twist of the mind and body. Yesss, you come to be recognized, to be known... A price to pay, for what you wish, today today.

She advances towards you, looking up and purring loudly, Then shifts into a large draik, her jaws opening right to her ears as she speaks, her eyes wide and wild, "A drink of taint? No... Ah, a spreading Shadow... Yes... To get what you wish, you must spread my shadows... A simple charm shall work. On your page or lookup. Yes yes.. Then you shall be seen... And I shall see you...
She then growls, her tongue lashing at her lips, "But I shall not teach you how to Shift like the Shadows. No. You must be able to do so yourself. You must have either been born with the powers or experimented on for them...
She laughs, "But then, you must also have a home of sorts. Cursed will not give you what you want unless you have a place to place a charm upon. A home, a page, a place to be seen. And a charm for me to take.. To represent you. Yes...
She was speaking in riddles, and, sensing your confusion, she grips a tome and hands it to you, the large book's dusty pages rustling as she turns the page to what she requires for the charm...
Rules to become Part of the Lab Ray Pet Directory
What is Shapeshifting?
Information and Definition is provided by Wikipedia:

Shapeshifting, transformation , transmogrification or morphing is a change in the form or shape of a person, especially:
a change from human form to animal form and vice versa

a change in appearance from one person to another
Shapeshifting is not considered scientifically or medically possible, but it is a common theme in myth and legend and a popular theme in science fiction and fantasy stories. Some conspiracy theories claim that alien reptoids are capable of shape-shifting.

Shapeshifting" often refers to characters who change form on their own, whether voluntarily or involuntarily, while "transformation" (TF) refers more commonly to externally imposed change of form, whether by magic or sufficiently advanced technology. There is no settled agreement on the terminology.
Shapeshifting in myth
Popular shapeshifting creatures in myths and legends are werewolves and vampires (mostly of European, Canadian, and Native American/early American origin), the kitsune or were-foxes of Japan, and the gods, goddesses, and demons of numerous mythologies, such as Loki from Norse mythology or Proteus from Greek mythology. It was also common for deities to transform mortals into animals and plants.
Although shapeshifting to the form of a wolf is specifically known as lycanthropy, and such creatures who undergo such change are called lycanthropes, those terms have also been used to describe any human-animal transformations and the creatures who undergo them. Therianthropy is the more general term for human-animal shifts, but it is rarely used in that capacity.
Other terms for shapeshifters include metamorph, skin-walker, mimic, therianthrope, and were.
Almost every culture around the world has some type of shapeshifting myth, and almost every commonly found animal (and some not-so-common ones) probably has a shapeshifting myth attached to them. Usually, the animal involved in the transformation is indigenous to or prevalent in the area from which the story derives. It is worthy to note that while the popular idea of a shapeshifter is of a human being who turns into something else, there are numerous myths about animals that can transform themselves as well.
Examples of shapeshifting in classical literature include many examples in Ovid's Metamorphoses and Circe's transforming of Odysseus' men to pigs in Homer's The Odyssey.
Notable mythological shapeshifters
Loki -- Trickster god of the Norse pantheon

Bouda -- hyena-men of Africa

Kitsune -- werefoxes of Japan; werefox myths abound from other countries such as China, Korea, Vietnam, and even the United States, but "kitsune" refers specifically to the Japanese variety

Nagas -- snake-people of Asian countries, especially India & Nepal; may appear either as transforming between human and snake, or as a cross between the two (such as the upper torso being human and the lower torso being serpentine); some Nagas may also assume the form of dragons

Runa-uturungu -- werejaguars from Argentina (regional name), also spelled runa-uturuncu

Wendigo -- a shapeshifter from Canadian legend

Encantados -- according to stories from Brazil, they are "the enchanted ones," creatures from an underwater realm, usually dolphins with the ability to change into humans

And many many more
Unlike what the definition here says, there are some animals in the real world that DO shapeshift in a manner of speaking.
There are many species of animal that change gender, sometimes depending on how unbalanced the numbers of each gender are, sometimes depending on their age.
There are animals like the Mimic Octopus that can change its apperance and mimic other aquatic animals, such as the flounder, the sea snake, crabs, anything that suits it best. It can change its skin texture, color, and assume the shapes needed to pass off as the animal they are trying to be. And sometimes it seems to do it for the simple fun of it!