You look a little tired, and I don't want to tell the rest yet. We'll take a break from my story, for a few minutes at least. Perhaps you'd rather hear about something less...well, less sad.
Here's a bit more information about me. I'm not one for talking about myself, but since you asked...
Fondnesses




Indifferences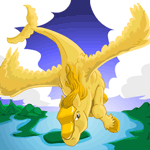 Well, here we are again, back to the tragedy of my life. Yes, I'll admit it, that was a bit on the melodramatic side, but who's to blame me? We'd best be getting on with the story soon, or we're going to run out of time before you've to leave.
As you may have guessed, all was not as it seemed with my Lady. For a while my life was in perfect harmony, and sea and sky seemed to rejoice for my happiness. While out exploring the ruins of a long-fallen underwater city, I chanced upon a lovely locket crafted of gold, half-buried in the gritty sand in the ruins of the great and broken city. I picked it up, tugging it away from where it was looped around a rock or broken statue of some form, and marvelled at the mysterious insignia on the front. Wondering where it had come from, I brought it back with me that very day, and hung it around the flawless neck of my love.
You would think I would have noticed when she recognized the amulet, would think I would have opened it to see what lay within the heartshaped locket, but it never even occured to me. I was pleased that she liked this strange, unasked-for gift, and nothing more.
Not long after I gave her that curious old amulet I'd found in the ruins, I noticed a change in her, what I suspect my poor, fallen people had been seeing all along. There was a shadow hidden behind the lightness of her presence and a bitterness behind each apple-sweet laugh. When I was around her, I felt a certain coldness, a chill that reminded me of death, though I couldn't for the life of me understand it one so clearly alive as her.
I suppose it's too late to stop before you hear the end of this, is it not? Yes...well, if you truly insist on hearing this out, you probably won't like the events that follow. I certainly didn't, and just look at how I've turned out now.

Well, wouldn't you know it, it's time for another break. You're looking a bit dry around the edges again, if you'll pardon the phrase. Hmm...how shall I entertain you this time? Perhaps...yes, that would do. I'll tell you a bit of gossip about the kind ones who have taken me in.
| | |
| --- | --- |
| | First and foremost on the list of these wonderful people is Dark, the one who first found me after I was expelled from my fallen land. She ever so kindly took me in, and I have been with her ever since. She keeps trying to find people to...eh...cheer me up? It hasn't worked yet, in case you couldn't tell. |
| | Next comes Sir Chivalry, another whom she has taken under her figurative wing. Being a knight and all, he stands out in a crowd. He keeps me company, and I truly appreciate his willingness to spend time with one such as me. |
| | This is Rhapsodia, who was once lost to Dark and her family, and has now been regained. Of all those whom I dwell with now, she makes me think the most of hope, though I hold none for myself. |
| | Last of all my immediate adoptive family comes Kritter, the lab pet. During our time togehter, she's repented from a vindictive Darigan Usul into a much calmer, less violent Ixi. The Lab Ray leaves her species subject to change. |

Yes yes, it's back to the story again. Your time here is almost at an end, and telling this is causing me a great deal more pain than I'd care to admit to. Let's move along quickly now, and get this horrid tale over with.
It was around this time, after I'd noticed my fair love seeming less and less fair, that things began to go terribly wrong. My father was wounded in a fight with a Jetsam, and what should have been a simple scratch became deeply infected, instead. He did not surive the night, leaving me as the unprepared leader of a city on the verge of crumbling into ruin. My people, who had once adored me, now looked at me with mistrust, even fear, for my association with my Lady. Even my childhood friends and closest advisors began to shun me. Torn between love and duty, with great reluctance I turned away from my love in order to take control of my people again as my beautiful city was wracked with chaos.
Oooh, she didn't like it when I did that. Not one bit. And although I thought at the time that the situation was handled gracefully by both of us, it wasn't until later that I found out how wrong I'd been.
It came as no surprise to me when she left the city soon after, and it was as though my entire people breathed a heady sigh of relief. Still recovering from the loss, I was solemn and withdrawn, no longer smiling or charmingly outgoing as I had once been.
For a time after she had gone, it seemed that things had gone back to normal. I adjusted to my new responsibilities, and my people adjusted to my new change of personality. There were no more catastrophes, and the city seemed to be at peace for the first time since she had appeared on our doors.
Then the first thing went wrong, and it was as though a dam had burst open. We were struck with sickness after sickness; crippling new diseases that soon had my proud city on its knees. Then the plagues receeded, only to be replaced by worse things. The sea rose up against us, washing away entire buildings and families, and with it came angry scavengers who plundered the wreckage at night.
And after each of these disasters I would find, tucked discreetly away into the corner of a ruined building, or laying as though abandoned on a barren street, a locket. A locket which haunted my waking hours and rendered me sleepless at night. A locket which I had so tenderly placed around the neck of my lover.

Must you keep interrupting me for the smallest little things? You're making me pause at the very end of my tale to tell you my statistics? Ai, no wonder I prefer my solitude!
Well, here you are...you want them, you've got them.
Name: Crystiryx
Age: Too young plus too old divided by three and nine quarters--you figure it out!
Appearance: Black as the darkest night, with tattered ebony wings and a mane the colour of quicksilver. Gold markings on my shoulder; you don't even want to know how they got there.
Original Colour: Fey, or "faerie". Must we go through this again?
Favorite colors: Forgiveness and Devastation
Strength: Not strong enough
Speed: Too fast by half
Wiles: You've read the story--what do you think?

A likeness of me via Katty

I told myself for days that it wasn't my fault, as my people lay dying all around me and my city began to crumble into the sea we loved so much. I told myself that it couldn't be her, come back for revenge on a love denied. But at the same time, I could almost hear her telling me that yes, it was her, and all that I loved would still be alive and well had I not betrayed her for my people.
At last, the final, mercifully quick blow fell. From up out of the ocean that we had always loved rose a great fiery volcano, rising up directly through the center of the fragile city. I do not even know how it was that I alone survived this final devastation even though I was still in my home in the city when it happened, and the others did not.
I don't even clearly recall what happened after that, although I believe I was knocked unconscious for several days when a piece of debris half the size of my wings fell on me. What I do know is that when I awoke, my once periwinkle fur was charred as black as the night around me, and my skin was the colour of soot. My flawless wings were now tattered and torn, as frail as my troubled heart had become.
It didn't immediately occur to me upon awakening that my city was gone, but it didn't take long for me to figure out that the fiery destruction dealt by the volcano was no accident or natural occurance. Perhaps it was the fact that the volcano had disappeared without a trace, and the crumpled ruins of my city were strewn far beneath the surface of the ocean like lace thrown upon the floor.
Looking down through the waters which had drowned my seaside city and searching for what should have been a huge volcanic crater there, I could see the murky ruins of my beloved land, along with something which quite took my breath away.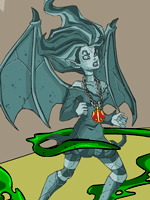 There in the place where my home had once stood, was a statue that had never been there before, and although I had never in my life seen it before, I recognized her true form in an instant. It seemed to be of a faerie; beautiful, alien, and completely foreign to me, but the eyes...I recognized them instantly, having spent so long dreaming of them. Hanging around the neck of the beautiful, hateful statue was the same amulet I had seen so many times before. One last gift from my one-time love.
And as I stared in mute horror down into the gloom, knowing there could have been no survivors, I could hear her sweet sinister voice one last time as clearly as though she was whispering tenderly into my ear: "You wrought this upon yourself, you know...

Hmm now, I wonder how these could have gotten here? Little miniature peophins? Certainly not something I need around here. Go ahead and take one, you never know what you could use it for.
Rules:
Do not alter these in any way
Do not remove the link back
Do not remove Dark's name
Not for use in the BC, AG, etc!
Make sure you enjoy them!=3
Customs are currently: Wait-listed due to surgery
You may still neomail Dark to be listed, but the miniature won't be finished until she has fully recovered.

.::Basic Colours::.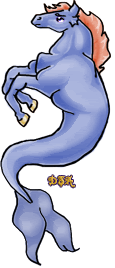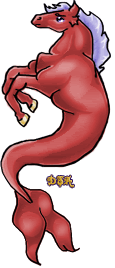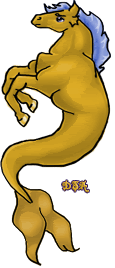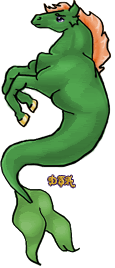 .::Painted Colours::.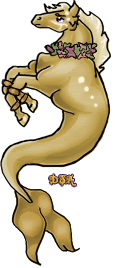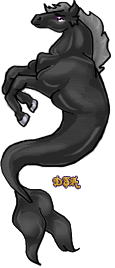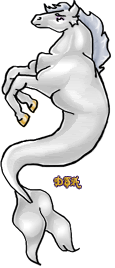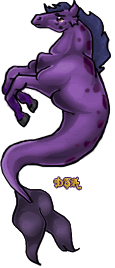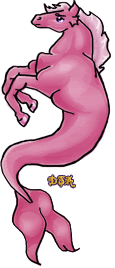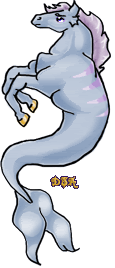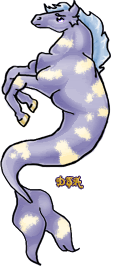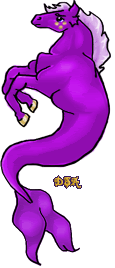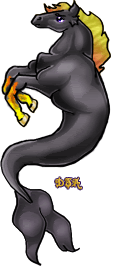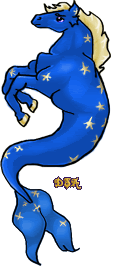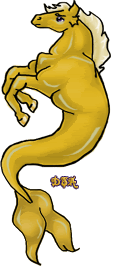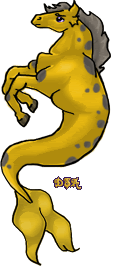 .::Customs::.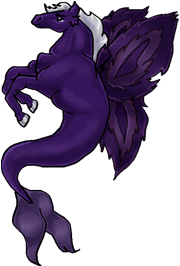 Crystiryx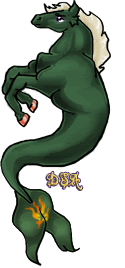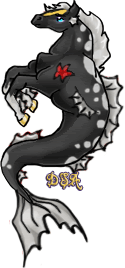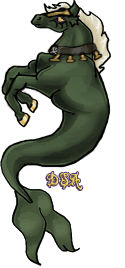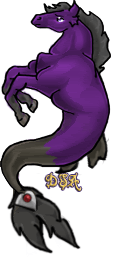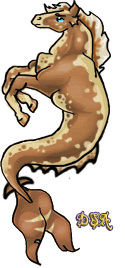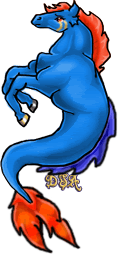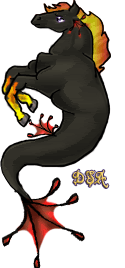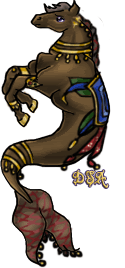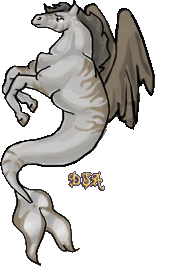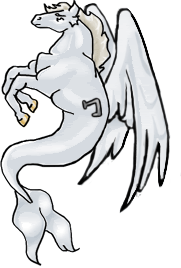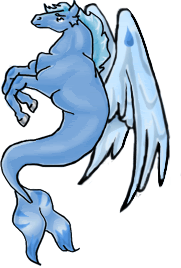 Well, there you have it. The end of my past and the beginning of my future. You've heard the story, now you be the judge of it. It's time for you to be going now, before Dark finds someone else to convince me that it wasn't my fault. Why don't you take one of these links with you when you go?...Fate knows, I certainly don't need them lying around.