Welcome

to Aisha Frenzy!
12/11/2015 - after much thought I have decided to put Aisha Frenazy on Hiatus. Due to real life and lack of Aishas being added, I have decided to concentrate my energy on other things concerning my pets. Many side pets need some love, I would love to obtain a few more Aishas and work on other petpages. My dear Autany may get his own baby directory, who knows. Thank you everyone for a wonderful 8 years!! ~starfyre31
Aisha Frenzy, an absolutely awesome Aisha directory!! We are more than just an directory!! We also feature an Aisha Gallery Listing, Famous Aishas, Shopkeepers, Avatars, and coming soon Graphics, featured Aishas and much more so take a look around we do hope to have a little bit for every Aisha lover!

Updates
12/11/2015
Offically on Hiatus!!!!!
11/20/2015
Added 2 lovely Aishas to the list today!!
11/12/2015
Added 2 new wonderful affies today, make sure you go and check them out!


Also added 5 more amazing Aishas today! I also cleaned up the Aishas today, moving and removing.
11/9/2015
Added 9 awesome Aishas today
Aisha

Frenzy Stats
Current member count:426
Last updated:11/20/2015 at 08:18 pm NST
Directory started:01/01/2008
Most Popular Aisha Color Painted:Baby
Most Popular Aisha Color Basic:Blue

About Aisha Frenzy
Hello, Crystal here, I am the host of Aisha frenzy. And since you have stumbled upon our directory I would love to tell you a bit about Aisha Frenzy.
Well you see my mom, back in 1/01/2008, was looking for an Aisha directory to proudly list her Aishas and noticed that there was none open anymore and since she enjoyed running her Split Directory(now closed) so much mom could not help herself and decided to start an Aisha directory of her own .. and well here we are!! We hope in time that we can become more than just an Aisha Directory but place full of Aisha info, graphics and more :) Ok well ... I guess that sums it up! Off to work on page, always alot to do here to keep this Aisha busy!!
How to get

listed
If you would like you Aisha or Aishas listed all you need to do is just sent a neomail to
starfyre31
with the info below:

My neomail is not working right lately. If any one sends me a link, the neomail is blank. Please just send the pets proper name instead of a link. That way I can search and find your pet. ~thank you :D
Please allow starfyre31 a few days to get your Aisha on the directory, if a a bit of time has gone by because life get the best of us all please fell free to send another neomail :D

Are you

Aisha Frenzied??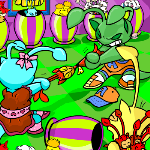 Are you Aisha frenzied like me? Crazy over Aishas? Created side accounts just to put more Aishas on it? Ever consider yourself an Aisha hoarder or just have more than one? Can't get enough Aisha plushies or trinkets in your SDB? Have a gallery full of Aisha goodies? Have over 90 something blue Aisha plushies collected .... errr wait that is me! Well then this list is for you!!
Wanna be added to the list??, Ok the just send a neomail starfyre31 and she will add you to the list!!

aisha frenzied
Starfyre31
i_luv_dribbles
felinemagic
dark_spirit00
macabre20
magical_malteaser
icedcoffeeluva
spooniez
thestr4ngeone
fearsomedragon
slimy445
sakurrasong
berry02
Twilighter_Emzee
mtndew13
miss_devio
michellejkittie
plusle123456
azelah
kikaijima

inuyashaswifekikioko
brenna_080
arikichan

Aisha

Shopkeepers

Looking for the just right Aisha shopkeeper to keep an eye on your shop .... Neopets has several great Aisha shopkeepers that should suit your needs, just like the ones below!!

Follow this link to get you an Aisha shopkeeper!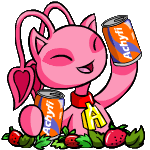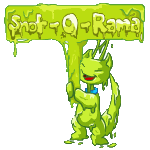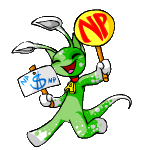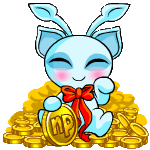 Famous

Aishas

It's all about the famous Aishas around Neopia here!! Here is a list of Aishas that have been featured in plots, games, cards and much more. But a course to us here at Aisha Frenzy think all Aishas are famous no matter who they are!
CLICK HERE TO GO ON TO THE THOSE AISHAS!!

Aisha

Galleries

Want to show off your Aisha collection or maybe you just would like to see some cool Aisha items ... Well then look no further!! These wonderful Aisha Frenzied individuals have shared their galleries with you!! Just cick the pictures below to take a look at all the lovely Aisha goodies.

Wanna add your gallery to the list just neomail my mom Starfyre31 and she will be more and happy to add your gallery!

NOTE:
Please do not neomail the gallery owners for their items, neopoints or pets themselves!
Aisha Love




Dewdrop Inn to the
Temple of Aisha




Tia's Aisha collection




WONTON'S Aisha Gallery

A DvS Little Aisha Gallery

Baby and Faerie Aisha Gallery

Amazing Aishas

My AiShA's CoLLeCTioN

Aisha Garden

All Things Aisha!

Aisha Addiction

A is for Aisha

Neo-Namecksei

An Ode To Aishas

Budgies Gallery

Your Gallery Here!

Aisha

Avatars

Here are some avatars that feature our beloved Aishas
Alien Aisha

Use any Nerkmid at the Alien Aisha Vending Machine.

Aisha - Disco

View the pet lookup of a 100+ day old Disco Aisha.Click Here

Defenders of
Neopia - Aisha

View the main page for Series 1 of Defenders of Neopia.

Pirate! - Aisha

Aisha Scalawag

Randomly awarded when winning a prize in Buried Treasure.

Good or Bad?

Visit Chapter 5 of the COM plot comics.

Aisha - Hoban the Navigator

Available as a Cyodrake's Gaze prize if you guessed 2 or more green (correct) fields.No longer available. :(




A53 - LIKE A BOSS

Successfully submit a score of 20,000+ in Assignment 53.






Featured Aishas

COMING SOOON ~ Thru the years of hosting this directory we have seen some pretty awesome Aishas, but acourse aren't all Aishas awesome! And we would to love start featuring some of those Aishas that ... stand a bit, great customization, fansctating story, or just too darn cute that you have to say hey look. This feature will start after the clean up of the directory is done and then we will starting featuring monthlty awesome Aishas!!

Crystal's Toybox
Here is your host Crystal, that's me, personal toybox that I would love to share with you!! There is some absolutely awesome Aisha adoptables out there!! If you know of any adoptable pages please let starfyre31 know so she can add them here and besides I would love more toys in my box ;)
Here are some links to Aisha Adoptables that have Aishas that I didn't add to my toybox because they didn't have any like me made, but for the love of Aishas you gotta share the love :D :

~Newest added to the begining~
PLEASE RESPECT THE OWNER OF THE ADOPTABLES PAGES RULES
after all they worked very hard to give us such awesome adoptables
!
Updated 05/21/2014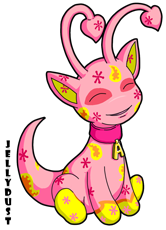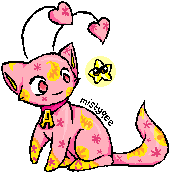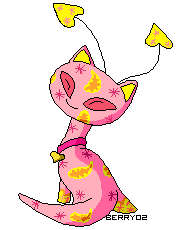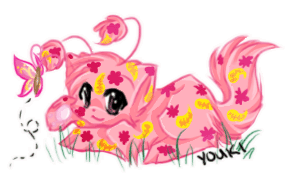 Aisha petpages
Here is list of Aisha related petpages that I have found that I thought you may enjoy. If you would like to add a petpage neomail starfyre31 and she add it to the list :D


LilAngel's Fake Paintbrushes

The Directory
NOTE:
These pets are NOT up for adoption, do not neomail their owners for their items, neopoints or pets themselves!
Pets with *** by their pic are Starfyre31's Aishas
List started on 1st day of Sleeping, Y10
8-bit

|

alien

|

baby

|

biscuit

|

blue

|

brown

|

camouflage

|

checkered

|

chocolate

|

Christmas

|

cloud

|

custard

|

darigan

|

desert

|

dimensional

|

disco

|

elderlyboy

|

elderlygirl

|

electric

|

eventide

|

faerie

|

fire

|

ghost

|

glowing

|

gold

|

green

|

grey

|

Halloween

|

ice

|

invisible

|

island

|

jelly

|

magma

|

maractite

|

maraquan

|

mutant

|

orange

|

pastel

|

pink

|

pirate

|

plushie

|

purple

|

rainbow

|

red

|

robot

|

royalboy

|

royalgirl

|

shadow

|

Silver

|

sketch

|

skunk

|

snot

|

snow

|

speckled

|

split

|

sponge

|

spotted

|

starry

|

strawberry

|

striped

|

transparent

|

tryrannian

|

white

|

woodland

|

wraith

|

yellow

|

zombie

total = 1

total = 27

total = 37

total = 0

total = 12

total = 2

total = 1

total = 4

total = 12

total = 9

total = 8

total = 0

total = 20

total = 19

total = 0

total = 8

total = 0

total = 0

total = 0

total = 2

total = 11

total = 5

total = 15

total = 5

total = 2

total = 5

total = 8

total = 6

total = 2

total = 0

total = 18

total = 8

total = 2

total = 6

total = 11

total = 8

total = 3

total = 0

total = 3

total = 9

total = 9

total = 4

total = 3

total = 9

total = 4

total = 2

total = 9

total = 8

total = 1

total = 3

total = 8

total = 5

total = 6

total = 2

total = 2

total = 8

total = 1

total = 2

total = 6

total = 2

total = 4

total = 5

total = 15

total = 1

total = 3

total = 5
ZOMBIE

total = 10

Collecting Blue Aisha Plushies

I love to collect Blue Aisha Plushies!! I started collecting them when I first started playing and now I causally collect them and ever now and them I am lucky and some one donates a Blue Aisha Plushie, which in itsleft is absolutely amazing!! And this is just a little spot just to say thank you to all the amazing people how have donated to my collection!!
Item Search: blue aisha plushie | Items: 1 | Qty: 113

Many, many thank yous to you amazing awesome neopians that donated ....

i_luv_dribbles, shy__smile, snow_faerie26, shelby1999, anarchy_worshiper23, gabby_nickless, volskey and biglobird!!!!
OMG what an awesome surprise!!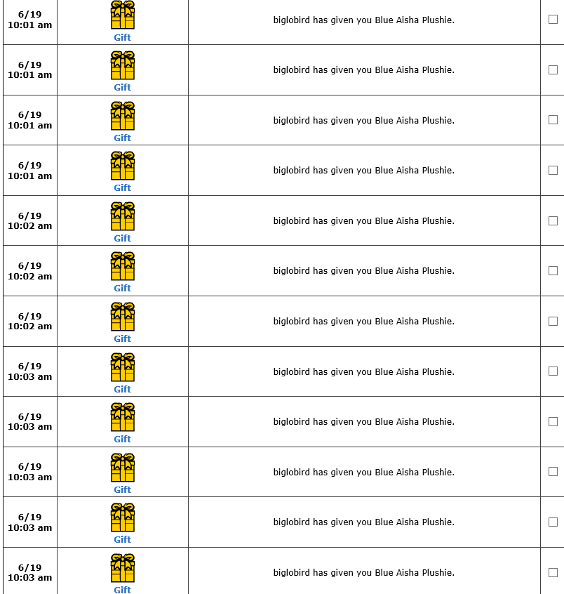 Sitely
Why you are here, why don't you show Aisha Frenzy some love by grabbing a button and giving us a link back. That way you can help spread the word about Aisha Frenzy and letting other Aishas know all about us :D Also any comments, suggestions, oopies, throw blue aisha plushies at me or just anything you would like to say? Feel free to neomail me!!

Show us some love and Link Us
Affiliates









Awesome Aisha Directories and more!

We are listed at

pet directories




just some great petpages worth visiting



Credits
Banner,background by me from my colourlovers account and layout badly tweaked by me.
Used tibits of coding from That **blanks** me
Bullets, headers, button holder and dividers are from The Lunch Box.
Envelope from Foomanshu.
Open/close sign from Roo
Things to do list
Redo all of Aisha pics in the directory
Check all the Aishas links ~ wow very time consuming!... half way there!
Add Aisha Adoptables - on hold
Slowy adding Aisha Graphics - on hold
Hit 500 Aishas!
Almost done with the Aisha(s) of the month - on hold
Add how to get an Aisha - on hold
NEOPETS, characters, logos, names and all related indicia are trademarks of Neopets, Inc., © 1999-2014. ® denotes Reg. US Pat. & TM Office. All rights reserved.