Révolution; mission trois.
Part the first
Looking at the drab piece of paper, I don't feel as if it's really any of my concern that this Earl woman has gone missing, or what the message even was. Obviously it was written in mirror writing, which was ridiculously easy to solve considering that it was meant to confuse the reader.
I forgot to bring my cane out today; I brought an umbrella instead because I thought it should rain, but it didn't. It's now blistering, and we decided to sit outside the cafe on metal chairs at high noon.
The message reads thus:


If you are reading this, the authorities have arrested me. I am most likely to be imprisoned at the tower prison in the center of town.


That was the summation of the event, and the commotion it apparently caused throughout our little group seemed disproportionate to the importance and meaning of the message itself. The message was left pinned on a notice board at our HQ, along with the insignia of the red star hastily drawn on the flap.
It was unmistakable that Earl was not truly part of the Revolution, and had indeed been betraying it for some time now. Whether she was like this from the start or brainwashed some way between, I cannot say. I joined this movement too late to determine this. Why I say that Earl was not one of us is that Revolutionaries are treated like vermin by the authorities, and what should have happened if she was a genuine revolutionary is that she would have been "disposed" of. She was not a high-ranking officer, so there could be little useful information extracted from her. Even if she were high in the ranks, she would have been most likely publicly "disposed", as an example to other Revolutionaries.
Nor would she have had time to leave a message. The authorities were usually discreet, covert and swift in their movements. The existence of the message itself was enough to prove the non-Revolutionary nature of the writer. Betrayal is usually easy enough to spot.
My final conclusion was that there was no value in rescuing Earl. Hence, my acquaintances who decided to rescue her where wasting their time, and I wasn't bored enough to repeat this to them. So I made it clear that I would not be joining them in this rescue mission, and instead decided what I was to do for the rest of the afternoon.
While my 'comrades' bickered about rescue tactics, I considered what I should spend my time doing this afternoon. I contemplated working on my thesis of the evolutionary similarities between elves and fairies, but I was a bit wary of the material I had already; it was controversial enough without adding any more to it. I then thought about going for a walk, since it was a sunny day and I had an umbrella anyway if it decided to rain. I weighed upon the option of leaving the walk until night, where I could move around more easily without being spotted.
Though, I should have to sort out groceries. The place where I usually went got compromised by the authorities, and so an alternative needs to be sought. Well, it's not as if that's a nuisance, since I could take my walk during the day and find another grocer's. And indeed, it wasn't as if I was in urgent need of anything. One of the tiles in the-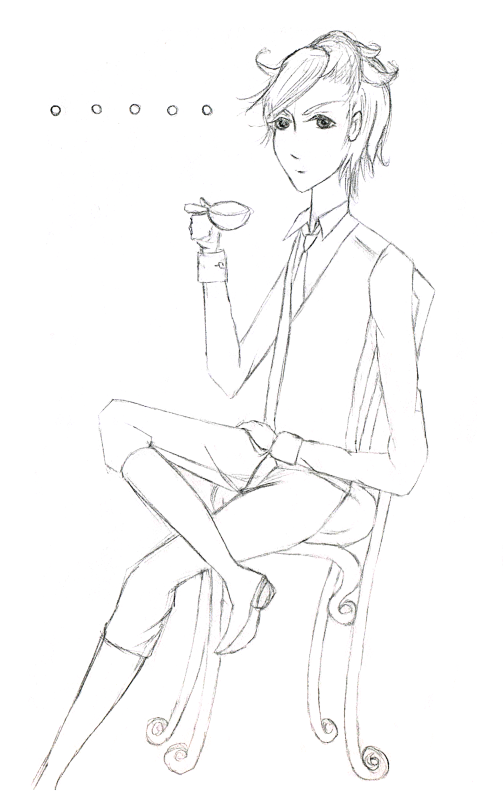 ***
I drifted off. I didn't pay much attention to what was being said in the last half an hour or so, but it appears that my two 'comrades' have decided it was time to put their plan into action. My group and I parted at this point; they would continue their search for Earl as I opted to have nothing to do with this decision.
Part the second
Time: Midday. Current place of being: Cafe. Mood: Content and excited. Freddie, Trigger, and I had just unveiled our new mission sent from headquarters. After reading such a mission, I can't believe they chose newbies like use to deal with such responsibilities. We were all cadets but I don't supposed we should be underminded for that, either. We seem to be a quite capable group if I do say so myself. However, Freddie decided to leave the mission group. The two of us had varying opinions on what to do with Earl. Since Earl's capture yeilded him no benefits he left it to Trigger and I. It was sad to leave a member out, but Trigger seemed to be ready to do this. He was actually quite a laid back person. All we had to do was formuate a plan for her capture. This wouldn't be brain surgery, right? Wrong. Apparently Earl was being withheld in a large guarded area. towers, guards, gargoyles, the works. I decided some overhead work was needed to formulate a better entry plan. That night I took it upon myself to use my copter pack. A simple machine, really. I used small metal scraps and wires to make this baby function at top efficiency. I took note of a few weak points and more weakly guarded areas. Now it was time for buisness. Trigger and I met up for our second meeting. I laid out the entire layout of the place before him. I think I may have seen a bit of surprise on his face, too. I feel I could have made it more impressive, though. Anyways, first things first. We needed the cover of night. This was imperitive. Although my partner was quite skilled in spying, I was bright pink and occasionally clumsy. The darkness didn't fully shadow my color, but it was enough to not be seen if I plaed my cards right. Second, we decided a path to even reach the gates. They were infested with guards and they were heavily armed. We most likely couldn't afford a fight since we were both of skinnier stature. Thankfully I had spyed a small dark area where only one guard was placed. This would be our scaling spot. Third, after we were on top of the wall Trigger, using his best wit, would cause a distraction. His swift movement would allow for him to leap to safety in a nearby tree or elsewhere. I wasn't too worried about him, I knew he knew more about this than I. While he did that it was my job to maneuver through the brush and into a small crack in one of the brick walls. This wall seemed to be cause by a small explosion. Perhaps by an intruder that wasn't as well planned out as we would be. Then it was my job to navigate the castle and locate Earl. trigger would take cover and help me have a clear path out since Earl would need to be knocked out. If she is truly a spy I'm sure she won't want to go nicely. The rest would be cake. Simply make our way to headquarters and hand over Earl. After many hours of intense planning this plan was hatched. All of our kinks even up to the worst case scenario were planned out. (This was my perfectionism kicking in, I'm sure I bored him to death with my every details.) I was terrified of this mission since it was my first one, but I put my trust in Trigger to help my failures. I only hope he's put some amount of trust in me.. Only the action of that night would show.
Part the third; final
I'm here with a comrade, on enemy base, with my gun set to kill. Why?
The Revolution
. They gave me this chance, a mission to prove myself, and show them that I deserve to stand amongst their ranks as an equal; that I can be trusted. You see, when you stand alone in this... Community, they pick you off,
one by one
. They make things happen, and some of those things you can only watch and accept, because this is
their
world. But you know what? I disagreed, and like the others, I joined the winning side. We are the Revolution...
I have no regrets pulling this trigger
.
***
They placed me on a team at such short notice, but I figured it was no big deal. Some girl, Earl, was it? I dunno, a Revolutionary-turned-spy, or something like that. Apparently she was being held hostage somewhere, but I never really got a chance to read the paper, not that I bothered to ask. The guys they grouped me with... were interesting, to say the least. Freddie, I think his name was, and a guy called Mellmur Burrows. Our meeting was brief, at a cafe of all places. I could tell Freddie wasn't going to change his mind on the matter, and while I agreed (though silently), that our target was probably a spy from the very beginning as well, I decided to look at this mission from a completely different perspective. A chance to get back at the Community?
Check
.
Freddie opted to stay out of this rescue mission, but hey, he probably earned that freedom. Me? I'm just some new recruit and I don't have that kind of luxury, not yet. So Mellmur (guess I'll call him Burrows for now) and I promptly left the scene, leaving Freddie to his business. We'd have to locate Earl first, but that was the easy part. Who knew planning a rescue could be so... annoying. It's a good thing Burrows was there; he's like that one smart guy who you'd always want to have in your group, because I honestly did very little when it came to mapping everything out. I like to work with what I have and make strategies on the spot, so Burrows did most of the complex-thinking-stuff. I'm lazy, it can't be helped.
We discussed all these plans and tactics beforehand, but for some reason, it felt like the whole mission was improvised, at least it was, to me (of course, that was probably because I barely listened or understood Burrows). It's different when you're out there, doing something that's been written down for you, and you know, when you've got two guys against an entire army of guards, it's
kinda
hard. Yeah, most people tend to buckle under than kind of pressure, huh?
The rooftops were lined with armed soldiers, and on the ground, they had a steady round of patrols. That in itself proved that whatever was going on inside those walls were meant to stay there. Burrows and I studied their shifts daily and at different times. The ground patrols would stop every now and then along the outer walls, but the guards up on the rooftops were all stationed in particular spots. They were spaced out evenly, each man with a clear view of every nook and cranny of the area.
Burrows suggested that our infiltration would be best executed at night; I agreed. That way, we could hide in the shadows and sneak our way in. There was a change in shifts just before nightfall, and with that commotion, we figured it would be easiest to climb the walls from the back and do a sort of, stealth rescue, I guess? But with all of those eyes watching, the prospect of detection was something we could only accept. Didn't matter, I had my gun.
After our research, we put our plans into action. I'm surprised we even got that far, but crazily enough, I made it onto the top of the wall undetected. Some of the guards were still lingering with their comrades, talking about stuff I really didn't care about, until the name "Sylvia Earl" was thrown around. I tried to stay as close to the ground as possible while I listened to the exchange of words. They confirmed that our target was inside that building-or tower in the center, I guess, but the idea of breaking inside without any problems was kind of insane, let alone the idea of escape.
I suppose that's where my... skills came in handy.
***
So here I am where I last left off, with my finger on the trigger, aiming for the guard standing just a few feet away. Burrows climbed up after me, and we both kept motionless in the darkness. Each guard carried with them a lamp, and some kind of firearm or blade. It sounded so easy before, but now that we were so close, the picture only seemed to get bigger. They was just no way to rescue Earl without one or both of us getting killed in the process, so I proposed another plan - a distraction. It was something I always did back in the day, and that habit never left me; having authorities chase me, that is (let's skip the details on this one). Burrows tentatively agreed, but he was a smart kid and I was confident that if anyone could pull this off, it would be him. Let's just ignore the fact that I could barely understand half the words he said throughout this entire mission-- I'm a simple guy, give me a break.
He waited until the sharp sound of gunfire filled the air. Our pre-emptive strike gave us the advantage, and in the commotion, Burrows bolted off to do his job, leaving me to do mine. During the chaos, he made his way down the inner wall, avoiding attention as best he can (for a pink guy, it was really quite surprising that he went by unnoticed). Only a few of them had been stationed inside the building, but they all came out to play once I pulled that trigger, just like moths to a flame.
A lot of the guys on the rooftops panicked, waving their lamps around as I hid in the shadows, picking them off
one by one
. That was one good thing about those lamps, it really was their own downfall in the end.
Burrows entered the building as soon as it was clear. I'm guessing they held Earl in the higher floors since he took a while. I watched the entrance as I led the ground patrols on a little free-running chase, and Burrows eventually showed himself with Earl in tow. Smart kid. I waited until he made it across the yard before running across the roof in the opposite direction. The area was so closed off that making my escape appeared to be a lot more difficult than I had initially thought, but Burrows had other plans-- gotta' love this guy. See, before I knew it, a loud explosion went off and a huge tower of fire sprung out from the courtyard. Trust Burrows to rig up a machine to explode, right? I managed to disappear during the blast, meeting my comrade and our target a little ways from the red zone.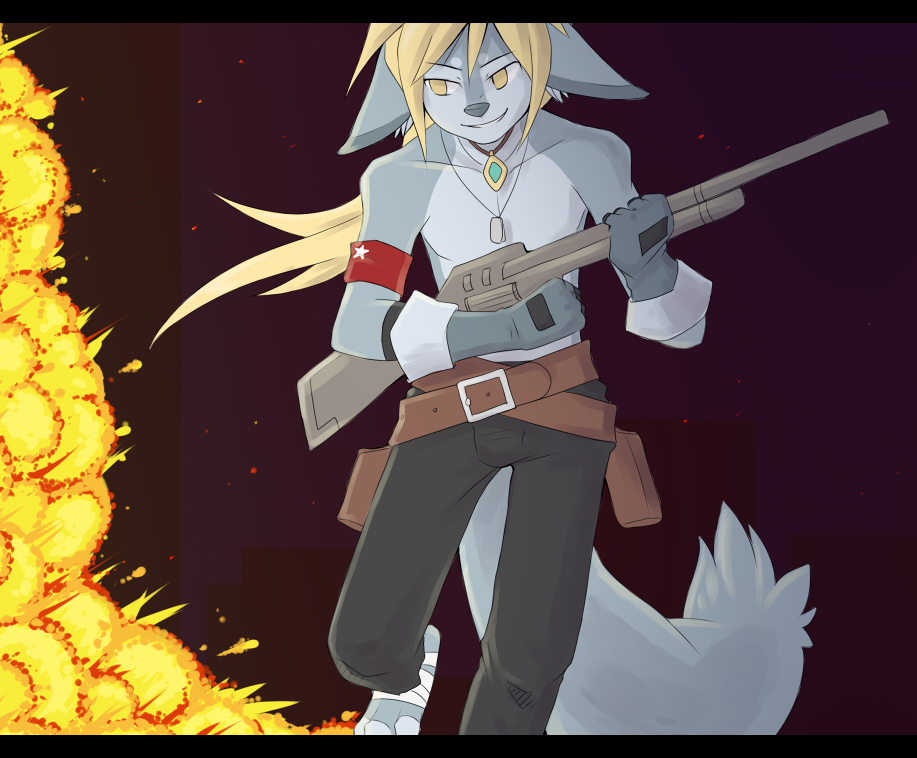 It appeared that Earl had been brainwashed somehow, by other revolutionaries with differing motives. They were framing her with all that spying, traitor nonsense to cover up their own tracks. This is why I watch them all so closely. I'm not sure where Burrows stands on that matter, but I guess I trust him to a certain extent, hmm. Well, guess the council can deal with Earl. Right now, all I wanna do is sleep. I think I've earned
that
much.
For authorised personnel only. Property of Revolution and chrono, songo1608 and marzipan.

/~Hugel to recruit