welcome!
Welcome to Just Julie, a site where you can request unique buttons! I aim to make you sleek, artistic buttons that you can cherish for as long as you like. Have a look around, and enjoy yourself. Have a wonderful day!
Updates
9/11/13 @ 6pm NST Button Requests Are Closed!I will start working on requests right away. Sincerely,
Julie
Rules
There's not many rules, but please read through them. It helps me understand your requests better, and gives you a better chance of being accepted as a client.
What I Ask of You
Be Polite
Examples of being polite are following rules, being patient, using proper grammar (no cht speak pls), and letting me know if you're not going to use a button.
Leave The Credit On The Button
This helps others know where you got the button, and honestly, it's nice to be credited on things you've worked hard on.
My Promise To You
Be Polite
I will use proper grammar when talking to you, as well as being considerate and kind to everyone no matter what.
Be Efficient
To put my best effort into making your button in a timely manner. If an emergency has come up and I won't be able to finish your button as soon as I thought, I will neomail you to let you know.
request
BUTTON BORDERS
ANIMATIONS
WHEN REQUESTING
When making a request, some things to keep in mind are:
Custom animation buttons can be closed when the rest of requests are open, so be sure to check the request status!
Large fonts look best on buttons with more space and short site names.
You can list more than one font or animation, just in case your first choice doesn't work well. If you decide to do this, please put your first choice first.
The shine animation looks best on larger fonts and buttons with more space.
If you want an idea for the theme of the button, I'd suggest that you look at one of these pages: Background Bonanza, Zel's Page of Shopkeepers, The Caption Contest Archives, and Voget. You can list a specific image (use it's URL) that you like, but that doesn't necessarily mean that I will be using that exact image.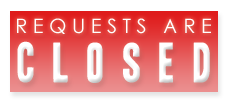 WAITING LIST
enjoy your button!
Just add (/textarea) to the back of your code!
For Edith
:
portfolio
Buttons are ordered from newest to oldest. I only keep fifteen buttons here at a time.
Button Count:
80
Total Button Count:
86
View all buttons
here
f.a.q.
CAN YOU TEACH ME HOW TO "-------"?
Oh goodness. I'm probably one of the worst explainers, haha. But I know of some amazing tutorials! A Button Collection by Turnip has to be one of the best tutorials out there! Some other great tutorials include Impulse's Button Tutorial and Whirlgig.
EVEN THOUGH REQUESTING IS CLOSED, MAY I PLEASE SEND IN A REQUEST?
Although I appreciate you asking nicely, I can not make any exceptions.
YOU TURNED DOWN MY REQUEST! WHY?
I could have turned down your request for a number of reasons. It's most likely because the requests were filled up before you sent in your request. Feel free to request again when requests are open though!
COULD YOU CHANGE "------" OF MY BUTTON?
That depends. It has to be within three days of you picking the button up. Also, if it is a custom button, it will depend on what you want changed.
If you want your button completely redone, the request must also be within three days of you receiving the button. Please be specific on what you want changed, so I can understand what you are looking for better.
HOW MANY BUTTONS MAY I REQUEST?
You may request one button per week. You can request a button for one of your other sites though!
custom buttons
WHAT ARE CUSTOM BUTTONS?
Custom buttons are buttons that move, like a clip of a neopet background. I only accept one request when requests are open, due to the fact that creating them is a very time consuming process. I'll try my best to let others know ahead of time when they will be open, and you may only request one custom button per month (if your request has been accepted) so that others might have a chance.
EXAMPLES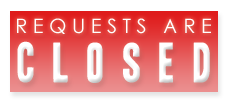 WAITING LIST
julie's inspiration
This is a collection of my favorite buttons made by fellow button makers. Each are linked to their creators. I hope you enjoy them as much as I do! (None of these buttons were made by me)
support your team!
I hope to finish all of the buttons before the plot ends. Please give proper credit (/~Crisani), and enjoy!
For the Thieves Guild:
sitely
Link Back?
AFFILIATES 17/20
Listed At
Credits
Request status signs © The Lunch Box.
Post envelopes © Details.
Textures used in buttons © Details, Whirlgig, swimchick, 17dayone, taken, (following are profiles on deviantart): dastardly_icons, alectorfencer, regualjane, and sara-dipity.
Borders One and Three were created by me. If you would like to use them, please ask me and give proper credit.
Just Julie opened on Jan 21, 2013
Just Julie & all contents ©
Julie
.
NEOPETS, characters, logos, names and all related indicia are trademarks of
Neopets, Inc.
, ©
1999-2013
.