Welcome to glow!
Hello, and welcome to
Glow
, a premade banner site run by
Caro
! In addition to premades, Glow also offers semi-custom banners, where you can send in to have text added to a blank banner. Click
here
to check that out, and requests are always open! Glow opened in August of 2011, and offers all sorts of premades that you can use
anywhere
on the site that you choose. Be sure to read through the
rules
, as there is important information there that will help you browse through the site and use it properly. I love getting feedback on the site as well as suggestions for content, so please
mail me
any time!

Updates
November 2, 2012
After much thought and deliberation, I have decided to put Glow on an indefinite hiatus. I will be taking courses throughout the winter and spring, and realistically I just won't have time to make banners anymore. I will not take down this page, and will still be a on Neo regularly if you need to get into contact with me. I'm sorry I couldn't keep Glow active any longer, but thank you for those who still visit and use my banners! xo
Please still leave visible credit for all banners used, and follow all rules posted on the site.
Rules and Other Important Information
Always leave credit! All of the banners are linked to this page, but if you'd like to remove the link you must either put a button on your page or put other visible, linked credit.
The banners are scaled down to fit on the layout, so please drag and drop the banners into your address bar to view their true size.
You are free to use my banners as fillers if you make premades, but please let me know and link the banners back to this page, and give visible, linked-text credit as well.
All text banners, except for those that are animated, have
transparent
backgrounds.
My banners are on the large size. If you'd like to make them smaller, simply put
width=
#px
after the
border=
0
in the coding, and replace the
#
with a number. The lower the number the smaller the image.
To Do List:
- Darigan themed banners
- Fire, Faerie, Chocolate, Pink, Orange, Electric Not UFT/UFA banners
- Coming soon banners
Sitely
Link Back


affiliates




listers

Credits
Layout Design/Coding ©
Nicole
at
Seraphic
.
Some coding from
Shingie
.
Header coding from
Bedazzled
.
Textures on banners are from Swimchick,
49 Days
and
Details
(PSD's are also from Details).
Resources from
Foomanshu
and
Bedazzled
.
Name from
Name the Stars
.
Images are from Neopets.
Textures/Brushes from dA and
Details
.
Neopets
NEOPETS and all related indicia are trademarks of Neopets, Inc.,© 1999-2011.® denotes Reg. US Pat. & TM Office. All rights reserved. PRIVACY POLICY | Safety Tips | Contact Us | About Us | Press Kit Use of this site signifies your acceptance of the Terms and Conditions
Welcome Banners
Text Welcome Banners

Shop Welcome Banners
Text Hiatus Banners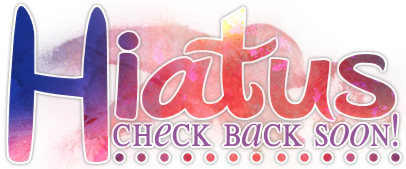 Closed Banners
Picture Closed Banners
Text Closed Banners
Revamp Banners
Under Construction Banners
Uft/Ufa Banners
Picture Not UFT/UFA Banners
Text Not UFT/UFA Banners
UFT/UFA Banners
UFA Banners
UFT Banners
Blank Banners
Rules
You may use these banners and add your own text, but credit is mandatory in the form of a text or button link.
You
may
use these banners as placeholders on premade layouts, but you must
notfiy me
and you may
not
add text on the banners for others as a feature of your site.
You may
not
add text to these banners for others as a feature of your site, or add text and put them in your graphic portfolio as an example of your work, even with credit.
You
may
add text (or not) and use these banners on your site, such as (but not limited to) headers, links to other areas of your site, or linking to other sites. Just be sure to leave credit!
If you have any questions regarding appropriate use of these banners, please
mail me
! I am on nearly every day.
Enjoy
!
Semi-Custom Banners
Welcome to the semi-custom banner section of Glow! A semi-custom banner is one where you choose a blank banner base, and I add whatever text you like on for you. How semi-custom requests work is that you will choose an image from the
blank banner
area, hover over the image for the name, then fill out the form at the bottom of this page and send it to me! Please be sure to read the rules below before sending your request in:
Rules
Always leave credit. You can either leave credit by using a text link back to /~crince or a button.

Right now, only two requests per person per week. That's not per account, but per person!

Be sure to check the request status to the right. If requests are closed, do not send in a form!

I will take each request I get in the order I receive them, and will only mail you when it is completed.



Current requests: 0
Request
Pickup
Miscellaneous Banners
Avatar-Related Banners
Random Panel-style Banners