Mandii's Graphics &♥;
About The Site
Hey everybody. I see you've stumbled upon MANDII'S GRAPHICS, also known as Couture_x_Love's graphics. Please feel free to look around and take whatever you'd like. Just please take a looksie at the following rules::

RULES
1. Please don't steal my graphics (meaning you take credit for making them).
2. You are free to edit the codes as long as you leave CSS credit.
3. Do not redistrubute my graphics and claim them as your own. (meaning you take my layouts and give them to other people, but you say they belong to you)
4. Enjoy the graphics!
Now Playing:: Summer Girls//LFO
Requests Are:: OPEN/closed
Go To Alli_HolkerLovex s petpage to fill out a request form.
*if you are looking for music codes, go to PutYourRecordsOn_x s petpage*
Affies
My Affie Button;;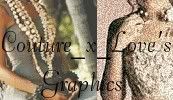 Neomail Me To Be One!
Or If You Take It Neomail Me, So I Can Be Yours
Layouts
COMMING SOON
Icons
Fashion::



Animals::




TV/Movies::



Broadway::



Cute Quotes::


Other::


Backrounds

(if for some reason, your backrounds aren't lining up, please neomail me and i will fix the problem for you)

Stripes::












*NOTE THESE NEXT TWO BACKROUNDS ARE RAINBOWS, THE OTHER COLORS JUST GOT CUT OFF IN THE SAMPLE*


Polka Dots::
Flowers::
Swirls (bottom-right only)::
Requests
elizabeth200353's guild layout