Hei Everybody!
You too, darling!
Hello my angels, and welcome to this place, hosted by yours truly ♥! My name is Josh, but you can call me Cosmo, like the drink. It's kindof my stagename, you know? I'd definitely use that if I ever became famous - and that is just a matter of time!
My page has been here for a while (I had no idea, I've been out having a blast this entire time) and
Duckie
, my caretaker, told me to pour a little drop of all my talent on my page. And I see the point, I mean, I have to look fabulous in every way, and this page is like, smearing my reputation as perfect! I'll make this page fabulous!
Oh, you don't believe me? Well, check out my references! Right from fabulousville!
Don't I look stunning?
About the man.
More like the legend!
Name
»
Cosmo Delicious.
Real name
»
Josh S. Wolsey.
Gender
»
All male!
Species
»
Ixi.
Age
»
Early twenties - even he forgot.
Date of birth
»
May 4th.
Love
»
Haven't found it.
Parents
»
Doesn't want him.
Siblings
»
None alive.
Strengths
»
Socialising, knowing the lyrics to almost all 80'ties hits.
Flaws
»
is very shallow and full of himself, can't commit to social bonds outside of parties.
Personality
»
Partying is Cosmo's life. Where there is a festivity, he will be. Cosmo is a social butterfly, and he knows everyone worth knowing. He's a real ladies' man, but in the end of each night, he walks home alone. Yes, this man flies solo, but is of course looking for 'the one'. Oh, why I talk in third person? I just like doing that sometimes, it makes me feel so important!
Adore & Ignore
To know me best!

Adores
Parties, Wally, Shopping sprees, Cafés (especially The Oak).
Fab!
Food; Vegan Burgers.
Drink; Black Russian.
Game; Bullseye.
Clothing Item; Anything fab.
Season; Them all.
Music; Electronic, Dance.
Color; Green.
Scent; The smell of a good night.
Neopian Hero; Roxton Colchester.




Ignores
Uninteresting people, Commercials, Nights with nothing to do, No discount.
Un-Fab!
Food; I don't eat meat.
Drink; Water. It's so flavorless.
Game; Chess.
Clothing Item; Itchy wooly sweaters with seasonal patterns.
Season; Did you not see above?.
Music; Classical.
Color; Anything that don't go with my skin.
Scent; Rotten eggs.
Neopian Villain; Dr. Frank Sloth. His robes are so Y4!

The Story About My Life
An exclusive interview!
I grew up in a small village a few miles outside Meridell city. I don't remember much of my childhood - happily forgotten I suppose.
Duckie
told me that she found me when I was just a little young Ixi, crying in a dark corner of an alley because a Skeith from my neighborhood had supposedly beaten me up for being a sissy. I've never been like your ordinary sturdy Ixi - I love fashion, citylife and classy parties! Ixi are hearthy, solid creatures who have all four hooves planted in the dark soil, but I wanted to travel, see the world for myself. As the oldest son of my father, I was to inherit his farm and run it as my own, but I could never picture myself as a dirty old farmer - I'm much too delicate and beautiful to spend my life covered in dirt. I've had many fights with my parents over my choices, and when I finally told them I was moving to the big city, they cut me off. I miss my mom sometimes, when the night is darkest and I'm all alone, but I'm alright most of the time. Some day hopefully they'll understand.
With some help from
Duckie
, I travelled to the big city. I went around to aaaaaalllll the modelling agencies, and thankfully I got hired on my 8th try, and they skyrocketed my career and my life. For a 15-yearold, earning such a salary was totally perfect for getting a chic place to stay and a gorgeous wardrobe which I love ♥
The following years up until now have been very hazy. I'm not sure of what I've really been doing, other than leading a really questionable lifestyle. As I've gotten a bit older (not sure of exactly how old, but not past 25, thank Fyora!) I've cut down on the parties. Flashes of the past few years are coming back to me, and they're not pretty. That lifestyle came with a lot of consequences; I still suffer from short term memory loss from time to time and I can't really sleep. I've been taking photography classes and I'm getting pretty good at it. I'm still a model, and good enough at it to live off of it. My life is good and I am a lot happier doing what I want than doing what was expected of me.
Adoptables!
That means you can borrow them!
So you probably didn't know that I like investigating different lifestyles - and love the movie Aladdin. No stealing, editing, entering various contests etc.
Trades only
, unless I ask you. Send me a neomail
here
if you want to request or poke me to do a neocolor I haven't done yet.
I don't do application art. Will you please stop asking!!Genie Ixi!COLOURS

22 colors to go!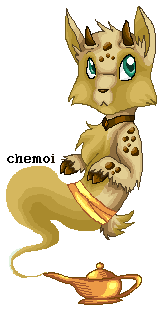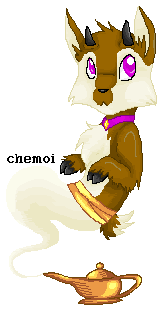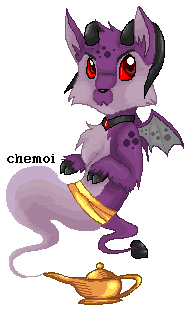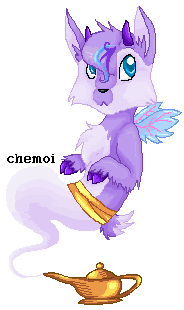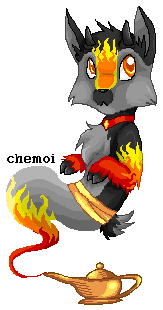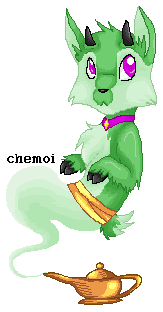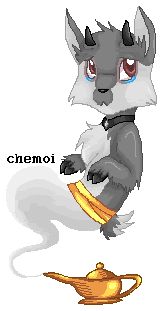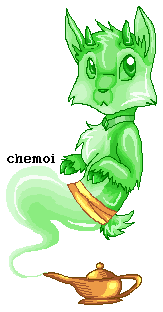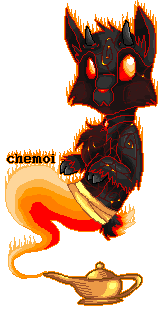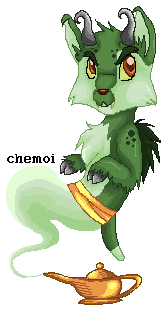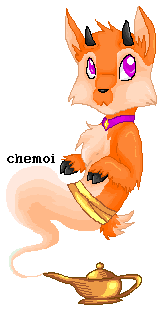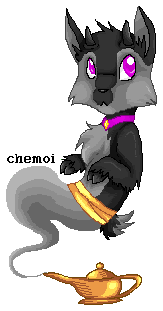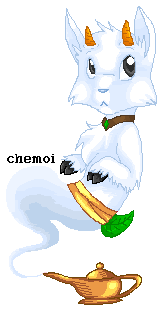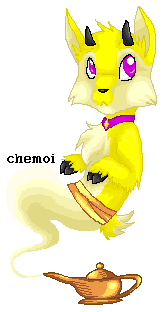 CUSTOMS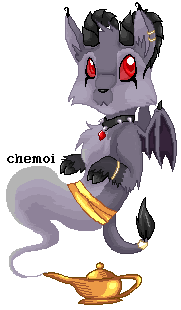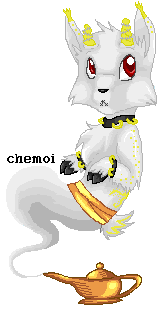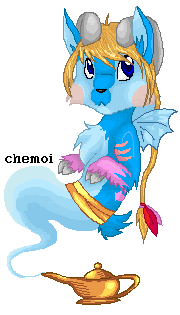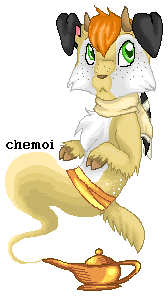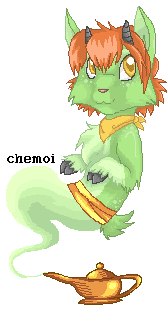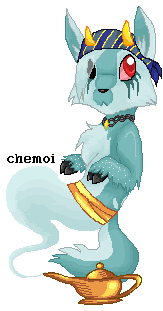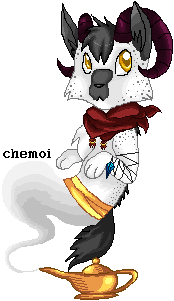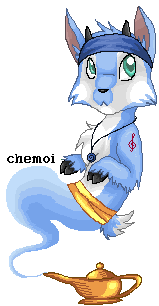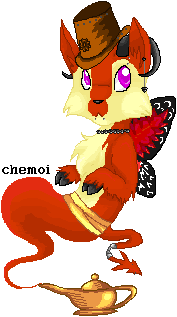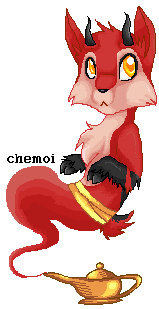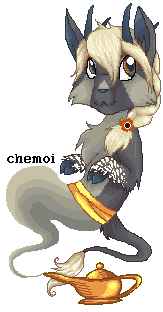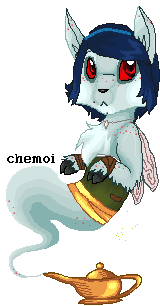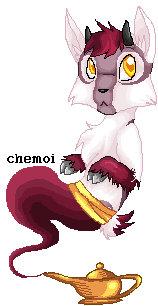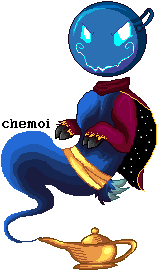 Customs of Cosmo!
They're all so fabulous!
Photoshoot
SnapSnap WinkWink NudgeNudge.
As fabulous as I am, people take pictures of me at parties sometimes, and other times there are photoshoots with the boys. These are some of the snapshots in question. Tah-Taah!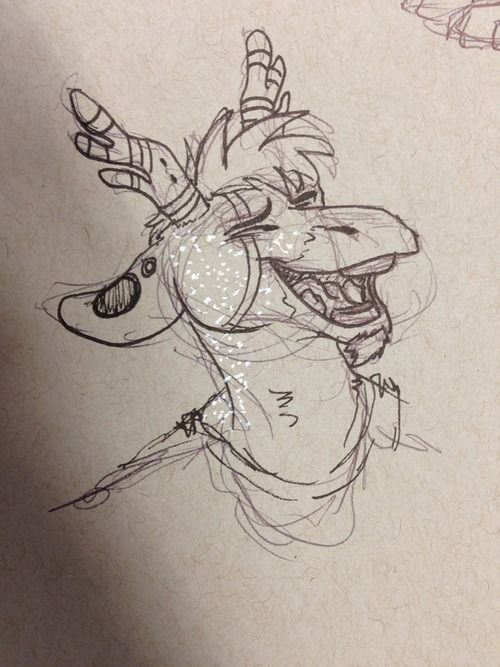 -- old design --
Quilt & Patch
A bientôt!

Other Ixi;