Welcome guest
It seems as though you have somehow stumbled upon my brand new request pixel site, ether a friend told you, you clicked on a link back button, or any other crazy way! Well, whatever the case, welcome to Chez Pixel! Here you can find many sorts and types of pixels including resources for you to use for your own sitely needs, and even request your own! Please read the rules before scrolling down!
June 28
Hey guys I'm so sorry if I haven't replied to your neomails, I have about 50 to go through which are requests, questions, and people who made some buttons for me! I will reply today hopefully, it's just I got back from Vacation today and I forgot to mention I was even going on one xD Also, m laptop got stepped on by.. well, me and I have yet to get it fixed so it will be a while before I can make any new pixels, so sorry! I will open the site up soon, until then keep checking back!


Rules

You may not use and claim as your own. If you use, you MUST credit! Stealers, be warned.


You may edit and re-color anything as long as again, leave credit!


When requesting you may request only two per time when open.


Under 'what' when requesting, basically tell me WHAT type of pixel you want, whether you're talking about a certain image or just in general.


You may use any pixel on the site without asking, but AGAIN leave credit. (Do NOT use if there is text saying do not use!)



Pixels
Regular
Neopets


Other

Resources
Here's how to use - Right click, either copy image URL or click properties, then copy the image URL from there then add it to the code below! Don't forget to credit!
Envelopes






Request
Requests are currently: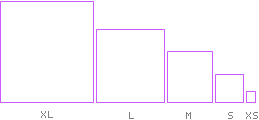 Please read the rules before requesting!





Pick-ups
Pixels MUST be picked up after 3 days of completing! If you miss your pixel, neomail me and I will put it up for 24 more hours.

None yet!



Sitely
This counter started from 00000 on June 3rd, 2010.

Link back?
Made by Chey!



Made by Futago!



Made by Futago!



Made by Surprise Buttons!



Made by Sparks of Magic!