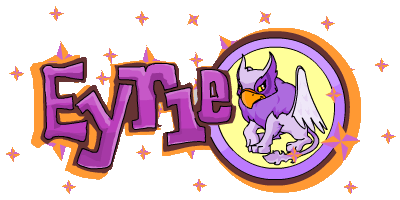 Hi, my name is Claxon_Thunderwing the Eyrie. I love my owner, purplevixholly so very much. Im so glad you have come to my Web Page. Isn't it the Greatest. You really should Adopt an Eyrie like me, Claxon_Thunderwing.... Eyrie's are the coolest. I am 150324 hours old and my strength is at level 40! Thanks for visiting my site guest, I hope you will become my friend.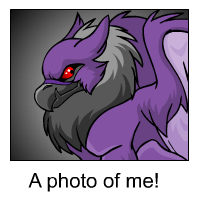 This is purplevixholly's fave picture of me!

I think its a bit geeky but hey, who am I to judge.

| | |
| --- | --- |
| | All Eyries love a good challenge and I will never back down from a fight. With proper training and care I should grow into the strongest NeoPet around. |
| I train most days with my owner, purplevixholly. Its really hard, but when you are just starting out nothing is easy is it? After a good practice I love to go down to Neopia Central and have a nice big mega Splime smoothie. Those things are the best! | |