Fun Facts
Here's a list of fun facts about Chias, in no particular order.

• You want an UC Chia ? There's only one option : UC Plushie. All the other Chias were converted. Luipey is the only one listed here.
• Chias are currently available in 82 colors (81 + 1 UC), Toy and Zombie being the most recent ones. (Y21)
• Chias cannot be painted Alien, Candy, Clay, Coconut, Elderly, Eventide, Garlic, Invisible, Mallow, Msp, Origami, Pastel, Polka Dot, Quiguki, Royal, Silver, Skunk, Steampunk, Swamp Gas, Transparent, Usuki, Water, Woodland and Wraith.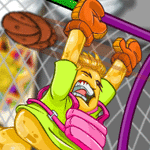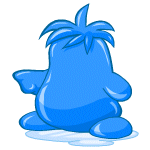 • Chia day is on 18th February and is actually named Chocolate Chia Day
• Both of these Chias are called "Jelly Chia". Which one is the right color ? Neither. Jelly Chias are actually Purple. (So, the Altador Cup Pratice Team is actually a team of Gold Chias?)
• If you want to show your love for Chias on the boards, there are 11 avatars featuring Chias.







Want to add more Fun Facts about Chias? Please Neomail here !
Rules

You own a Chia and would like to see your pet added to the Basket ? First, let's make sure you meet the requirements.

• Your pet must be a Chia (Duh.)
• You must be the owner of the Chia.
• Your Chia must be a permanent member of your Neofamily. He/She can be on your main, or on one of your side account, it's ok.
• It's ok if you intend to change your Chia's color, but you must also intend to keep your pet as a Chia. Please mention the future color in your application.

Add your Pet

Your pet meet the requirements and you're ready to send my your application ? Please send me a neomail with your pet's name and color. Click on the Apple below to send me a Neomail.


Optional
Here's a few things you can do to help this Directory. You don't have to, but I would really appreciate !

• If you morph your Chia into something else, you can Neomail me so I can remove your pet from the Basket.

• You could add one of our buttons to your Chia's description. It helps the Directory to be known by more people.
You can find our Link Back buttons in the Sitely section.

• You could put a background to your Chia, it would make your pet looks better in the Directory, but it's your choice in the end.
Agueena - Desert
Agueena
Apple
Asparagus
Aubergine
Avocado
Baby
Biscuit
Blue
Blueberry
Brown
Camouflage
Carrot
Checkered
Chocolate
Chokato
Christmas
Cloud
Custard
Darigan
Desert
Dimensional - Magma
Dimensional
Disco
Durian
Electric
Faerie
Fire
Ghost
Glowing
Gold
Gooseberry
Grape
Green
Grey
Halloween
Ice
Island
Jelly
Lemon
Lime
Magma
Maractite - Relic
Maractite
Maraquan
Marble
Mutant
Onion
Orange
Pea
Peach
Pear
Pepper
Pineapple
Pink
Pirate
Plum
UC Plushie
Plushie
Purple
Rainbow
Red
Relic
Robot - 8-bit
Robot
Shadow
Sketch
Snot
Snow
Speckled
Split
Sponge
Spotted
Starry
Stealthy
Strawberry
Striped
Thornberry
Tomato
Toy
Tyrannian
Unmagine
White
Yellow
Zombie
8-Bit
Chia Lovers
Here you'll find some people who really love Chias. To be listed as a Chia lover, you must own at least 3 Chias.
If you qualify, please send me a Neomail here.

Magic - 10 Chias

Daniela - 10 Chias
Sheila - 6 Chias
Jessica - 6 Chias
Pola - 5 Chias
BiaG - 4 Chias
Carrie - 4 Chias
Ez - 4 Chias
Sparky - 3 Chias
Taylor - 3 Chias
Credits
Sitely
Link back
Want to become affiliate ? I would love to ! Please send me a neomail here
NEOPETS, characters, logos, names and all related indicia are trademarks of Neopets, Inc.,
© 1999-2018.® denotes Reg. US Pat. & TM Office. All rights reserved.
PRIVACY POLICY | Safety Tips | Contact Us | About Us | Press Kit
Use of this site signifies your acceptance of the Terms and Conditions