bienvenue!
Welcome to Ville de L'étoile, or the City of the Star. The City of the Star is a nice, cozy city not too far away from Neopia Central where the city folk, for decades, have taken an interest to the starry night sky. The city is best known for its planetarium, and even though it isn't a famous tourist attraction it is a nice place to go visit when one has the time.
Genre: Anthro Neopets Roleplay
Plot: Plotless
Literacy: Semi-literate
Roleplay Style: Script-based, but lit roleplays are allowed always
Publicity: Private

For info on the guild and how to join, see the tour guide.
For a rundown of the city, see attractions.
For info on our members, see city folk.
For an idea of our activities and extra quirks, see activities.
Buttons
These buttons link back to the webbie (since the guild is private), and the first five were made by the amazing Aiobhan and the last three made by the amazing Kami!

Fanart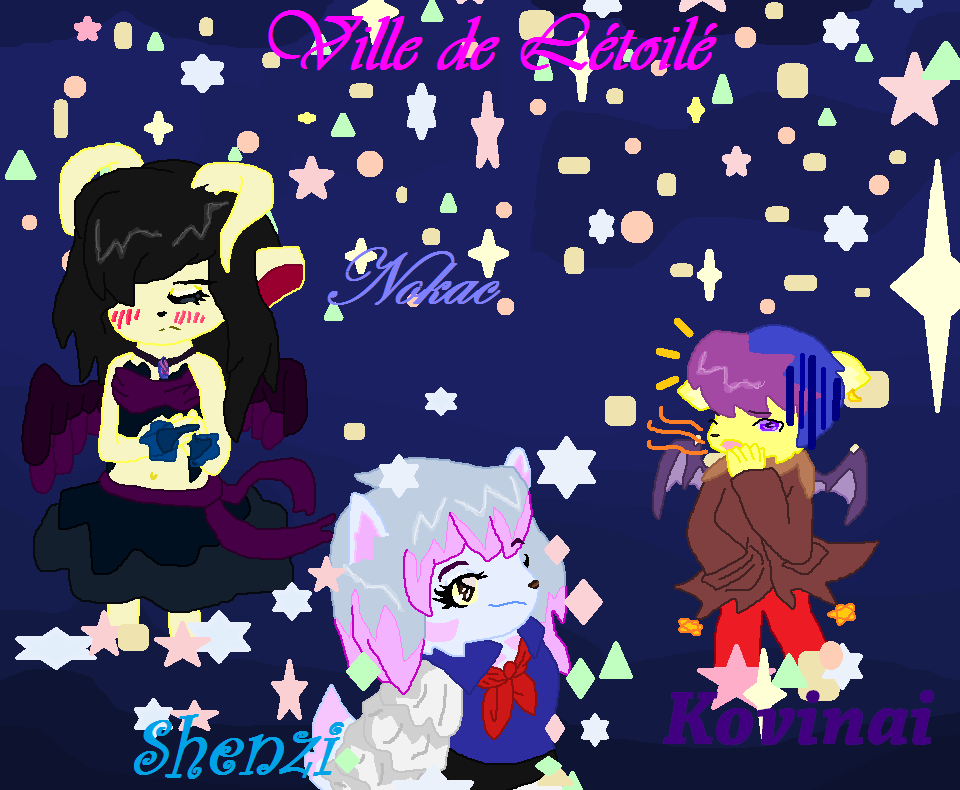 by
Kami
navigation
home
tour guide
attractions
city folk
activities
Ville de L'étoile: City of the Star
A private, plotless anthro neopets roleplay guild. Script-based but welcomes literate roleplay.
affiliates
credit
Layout and coding by
Sugary
Background by purrfect_cookie
Banner by kahristee