Now playing:
Heavyweight - Infected Mushroom
Don't steal it. ):
Buy the CD like I did.
You are not alone. It's bad enough that you have to continue going deeper into the cave, but you'd rather move on than risk being attacked by cave bear again. It wasn't even your idea to go camping in the first place. You mutter darkly to yourself, but keep moving.. hand over hand into the darkness. You keep hearing rustling all around you.
It's only bats... only bats. Harmless. They're harmless...
You repeat these words to yourself many times, until it becomes a chant, your voice growing louder with ever blind step you take. You stop. Your voice still echos around the tunnel. Cursing under your breath, you continue on, quietly this time.
How could you be so stupid? Screaming here can only mean trouble.
Your foot nudges something hard. Startled, you look down. A skull!
Oh gross..
There are rustling noises behind you again, this time accompanied by clanking. This can't possibly be bats. Two blue eyes twinkle at you from the darkness. A figure appears, fox skull straped to its head. Its blue markings almost glow against the harsh contrast of its dark fur. You relax slightly. It is small, it can't possibly be a threat.
What's this?
The canine questions you. He advances foreward, pushing you further into the darkness. You see a light in the distance ahead and bolt for it. The creature chuckles darkly to itsled and lets you escape. Looming from the darkness you see a mountain. And behind that more mountains. Every single one of them, a mound of skulls. You whirl around, only to be faced by the canine.
I think we understand each other now. You are going to be stuck with me for a very long time. Don't be afraid, I am (after all) not the most dangerous creature to be trapped with.
He grins, flashing his slightly yellowed teeth.

Name: Cecorm
Alias: none as of yet
Species: Generic Canine (lupe whatevs)
Stature: Short and stocky, a thick, muscular build
Age: Adult (around twenty-five, human years)
Love: haha.
Lust: no.
Thoughts: Only of revenge.
Personality: only cares about one thing:revenge, jumps to conclusions, gets flustered easily over trivial things, attacks if provoked (especially if it concerns his size), determined, blinded by desire and rage
Special: no MAGIC!!1!1 abilities, but is very strong and can take hits. (:
Other: Likes to have control of smaller animals/things. It makes him feel powerful. He often kills, but keeps the skulls. Has a HUGE thing for skulls. He talks in short, choppy sentences. His mind can't focus on conversations because he is consumed in his mission and is constantly running through scenarios.

| | |
| --- | --- |
| | |
!!Skulls.....
!!Darkness.....
!!Caves.....
!!Power&Control.....
!!Revenge.....
!!Hunting.....
!!DANGER.....
.....!!Fire
.....!!Vampires
.....!!Night
.....!!Cities
.....!!Rabbits
.....!!Open Spaces
.....!!His mind

| | |
| --- | --- |
| | Nomicos- I don't really know what to think of the guy... Apparently his father was an infamous pirate, and now Nomicos' brother has followed in their father's footsteps. But Cosmo isn't like that. He lives in the north, at the moment. And as far as I know, is pulling a sled like a common mutt. When I see him he is always pleasant enough, and doesn't pry into my life. Which is nice. I do wish he was a little more adventurous. I think he is going to find what he is meant for eventually... |
| | |
| --- | --- |
| Aulath- ... I hate this rabbit. It.. is a monster. It has rows of shark teeth. And claws. And gills. This thing could attack from anywhere. He bothers me to a point of breaking. He finds pleasure in making other people squirm. Very typical. I hope his gills clog up with fish, or whatever it eats. I just want this thing gone. I've had enough of it. | |

Friends are worthless.
(neomail glu_glu_emy to roleplay)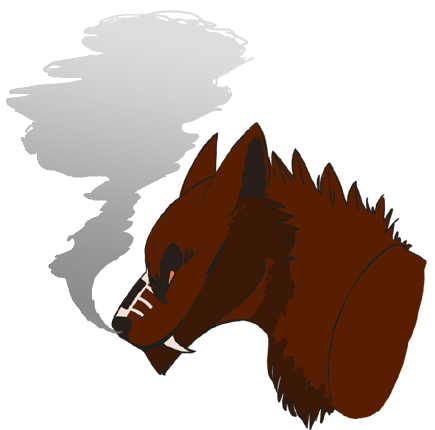 Night
I'm going to kill him. I don't care if I die in the process. He is going to pay for what he did. For the blood he spilled and still spills daily. I'm going to take him and his silly Empire down. I'm the savior. No one can stop me.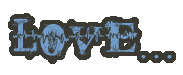 Heh. I don't think so.
Love would only get in my way. They would die at the hands of Night. I won't put anyone in that kind of danger. I'm too focused on my mission. My purpose. It has consumed me.

RULES
You should know the rules. Don't take my name off the adoptable. Don't modify them on your own. And don't enter them into ANY contest of ANYKIND. I'm not going to make you search through the rules until you find one of those silly keywords. I miss them all to often myself, and I READ THE RULES. xD
NORMAL COLORS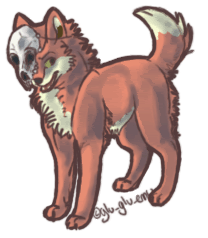 Red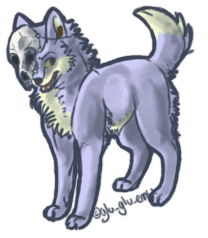 Blue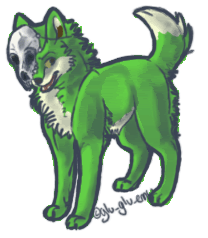 Green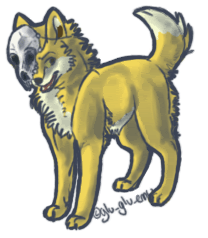 Brown
Camouflage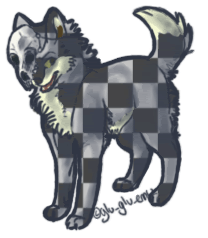 Checkered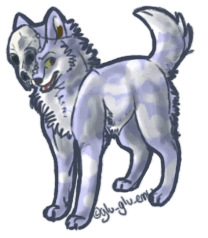 Cloud
Disco
Electric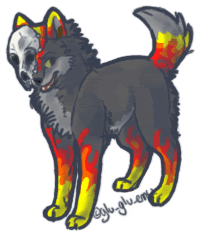 Fire
Ghost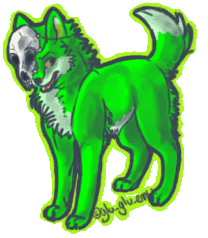 Glowing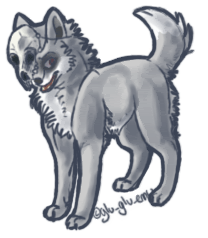 Grey
Halloween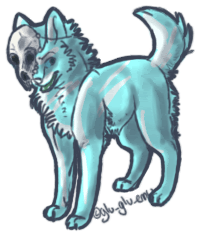 Ice
Island
Mutant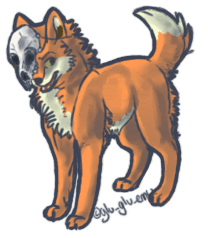 Orange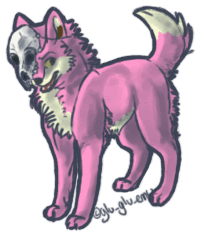 Pink
Plushie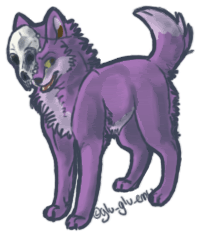 Purple
Rainbow
Shadow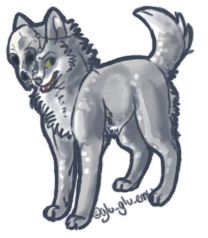 Silver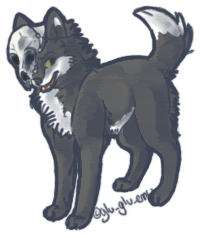 Skunk
Speckled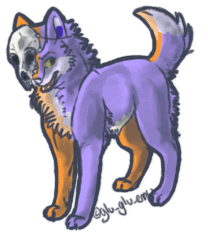 Sponge
Sponge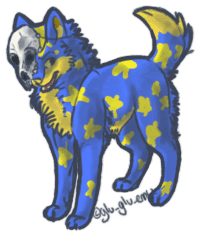 Starry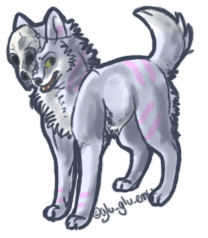 Striped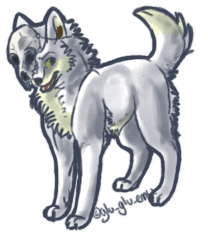 White
CUSTOMS
Requests: Maybe
Trades: Open

Waiting list...
one. Kaitsula
two. -----
three. -----
four. -----
five. -----


Sammy89neo3
Sasha_I_miss_you_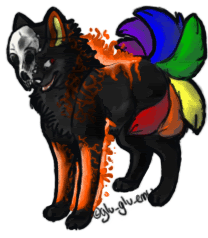 Firehfox
Chasehr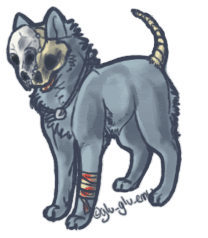 Rueaere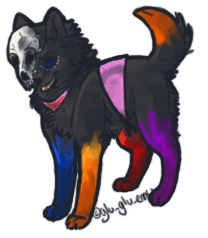 soukiemalie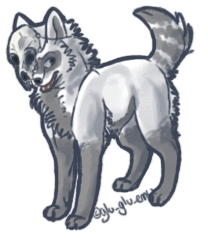 Tarcollion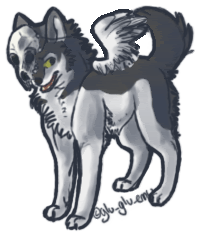 rayman10804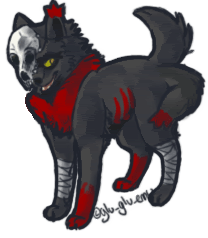 Darrkly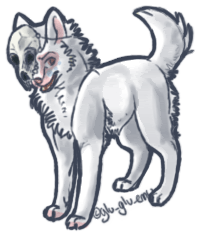 Audriannaa__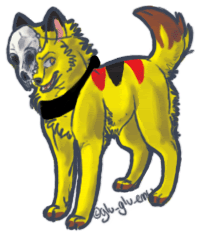 Jiffernaut
Roosevelts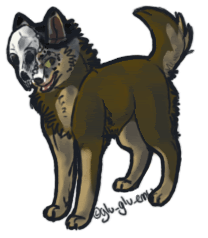 Brambul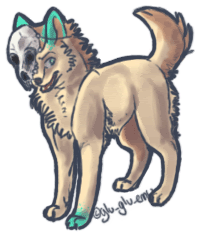 Lithiume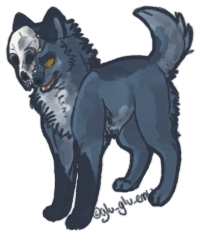 Visits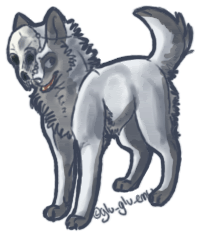 Juus4n
Pelha
Aively
Amihe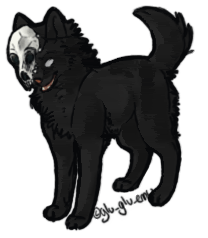 Venoth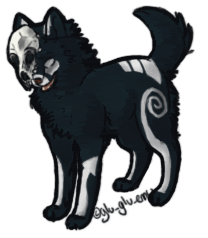 Meturi
Axelni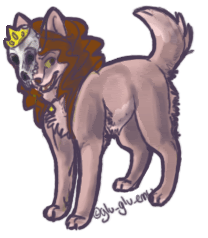 QueenLupers
Kenoist
Eulaphi
Ennay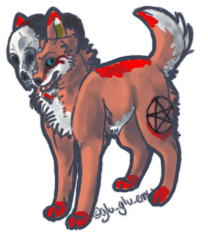 Blood_Fang755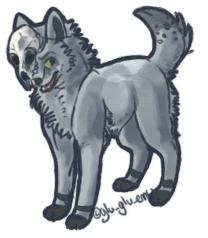 Ayumiokia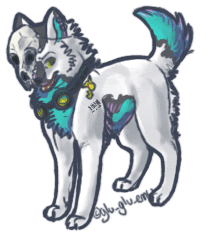 Zeyou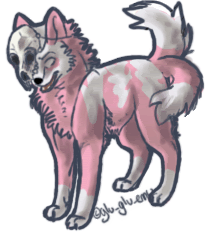 Rekaze
Raminic
Johhe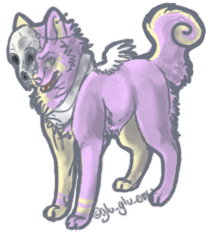 Ayeruu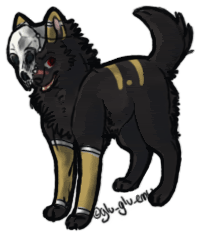 Diezahl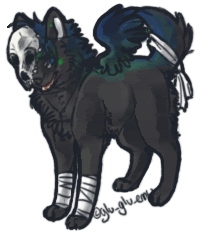 Vehsper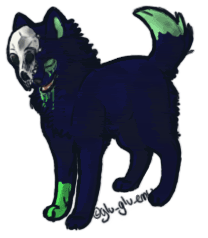 DuskRequiem
Caropeke
Ryanicu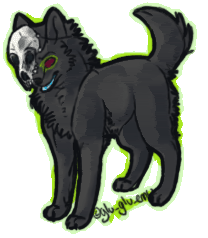 Harmon_Drogo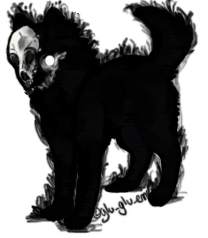 Darkhness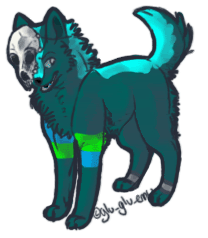 Kirirun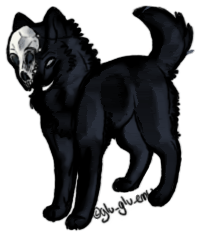 024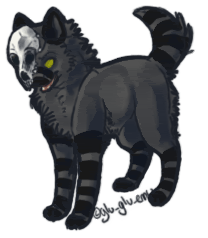 Eris
Phsycodelic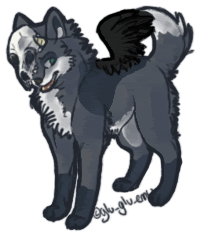 Jaderasi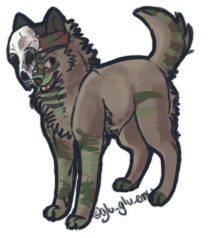 Medicinall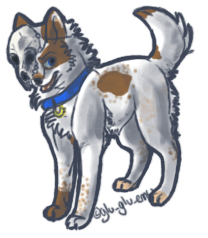 Dunkan_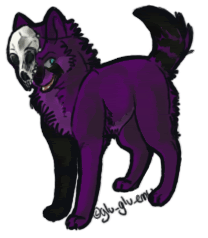 Laqaira
Choccina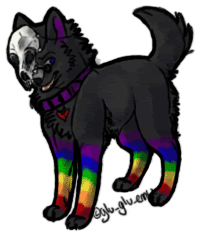 Takarla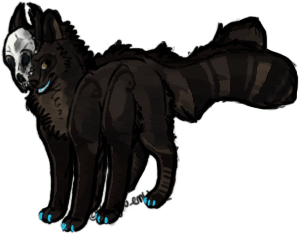 Xamiin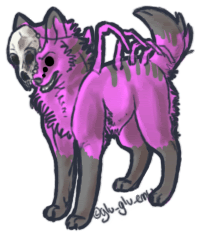 Xavq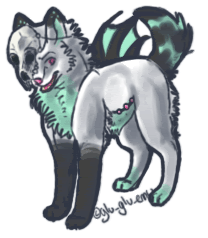 Corjax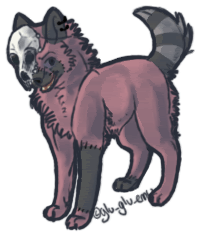 My_Constantine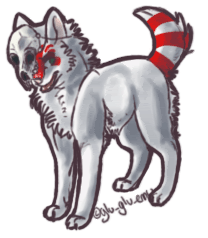 Medicallie
_Xxstar_gentianxX_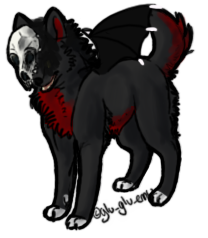 Reizhar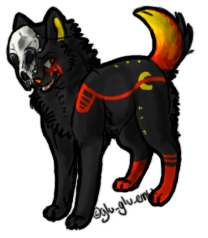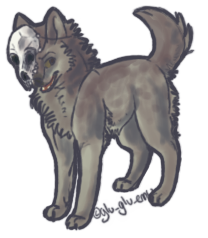 Jaxein
by:
Pikey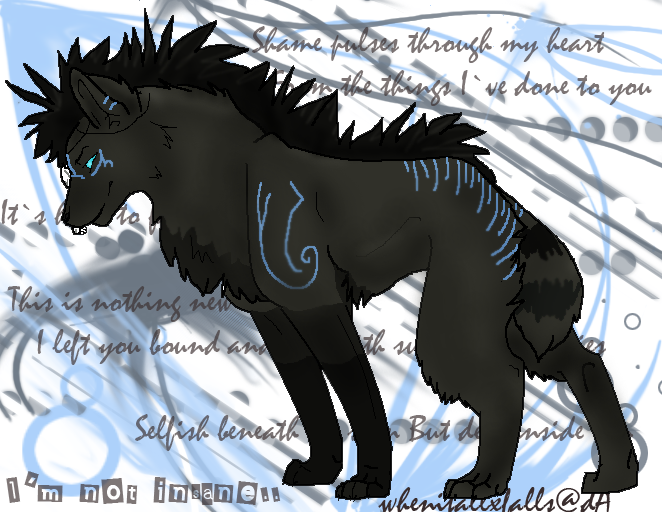 by: whenitallxfalls@dA
By: Cupcake
By: Kenna
By: Jay
Cecorm's Poem
By: ripplecloud
A glow in the dark
Creating a light
Yet not one you would want
To see
Your breathing becomes ragged
Your breaths come in gasps
As spots of eerie blue light
Seeming as if they pierce
Your very soul
And the realization hits you
As the unseen being tenses
To pounce
This is the final thing
You will ever see
Before the lights
Go out.

The exit of the cave is over that way.
He directs you to an opening in the rocky wall.
Just keep crawling and you will see and smell the outside world before long.
He smiled softly.
It's not often I get to talk to someone for so long so WHY DON'T YOU TAKE A SOUVENIER?
Or.. if you'd prefer to take a direct path to someone else's domain..?