Welcome to my newly coded Premium Notable Neopet screenie page! I must say a big thank you to Rae (psychopomposity) for helping me with this (yes, that's why my page looks like hers :P I'm not very good with coding!) The newest screenies start at the bottom of the page. If you need any help finding your pet then just let me know.

SCREENIE TIPS: Because I put up so many screenies per day they are in lots of 12. If you need any help separating your screenie or putting it on a lookup or petpage then just let me know and I'll do my best to help :)

However, a couple of petpages which you might find useful to consult are Screenshots Tutorial and Screenie Help.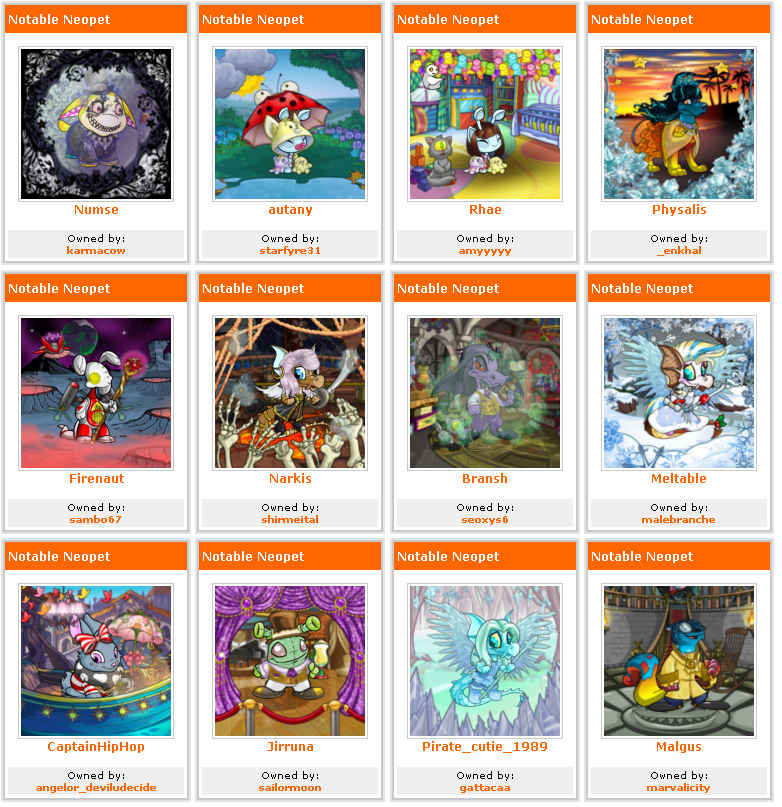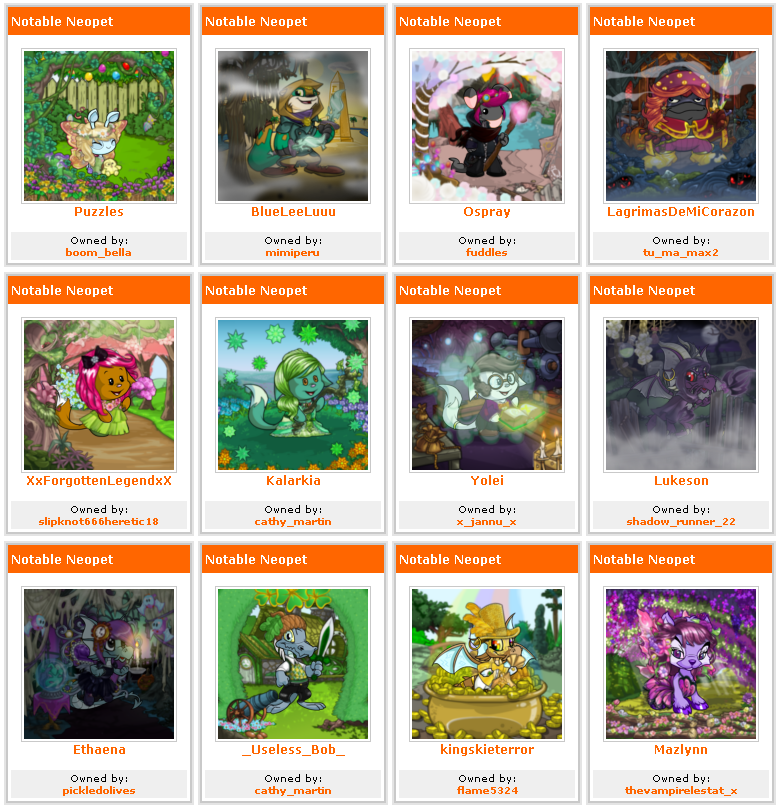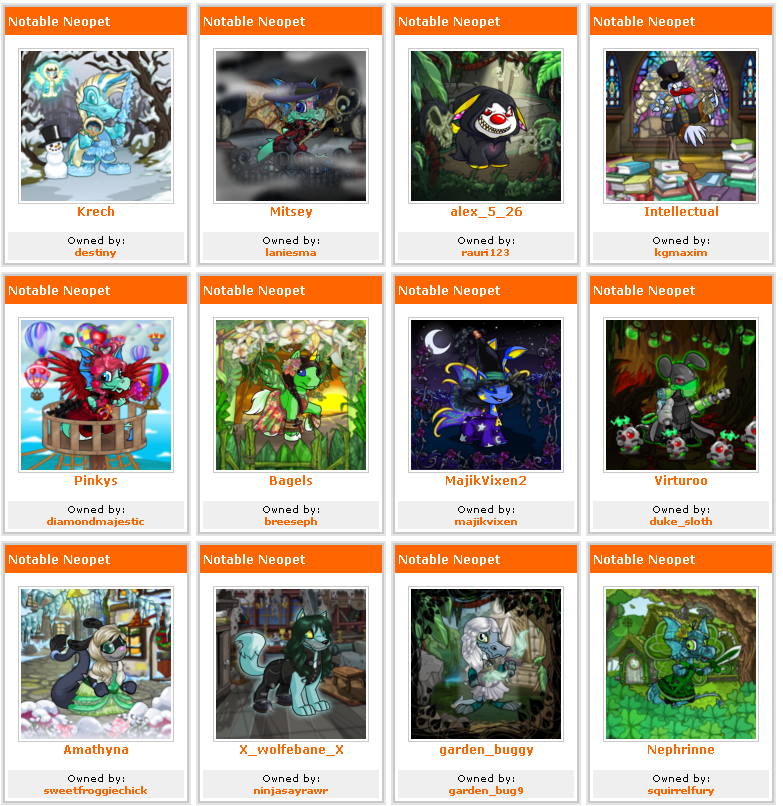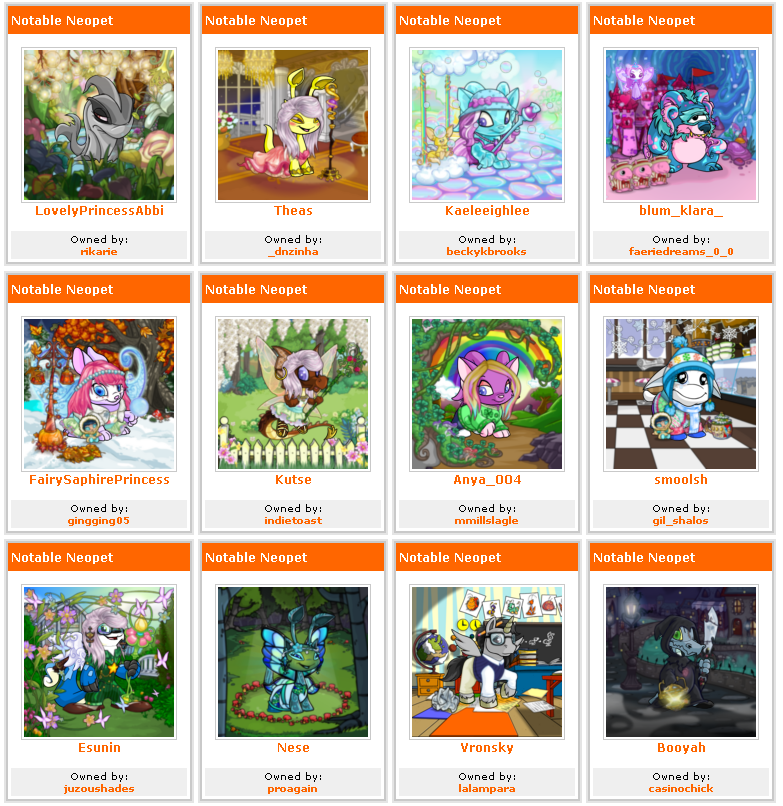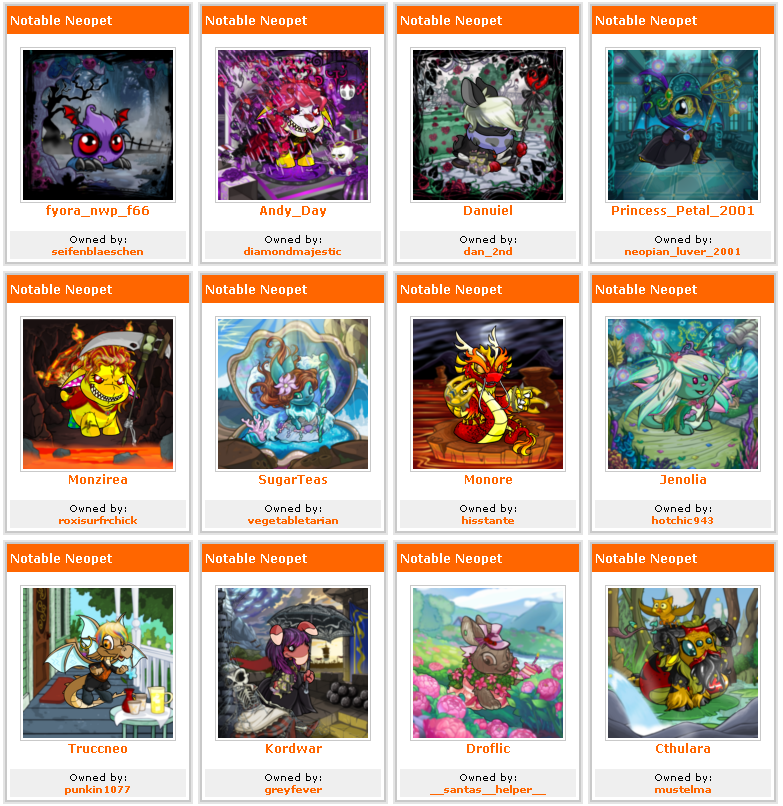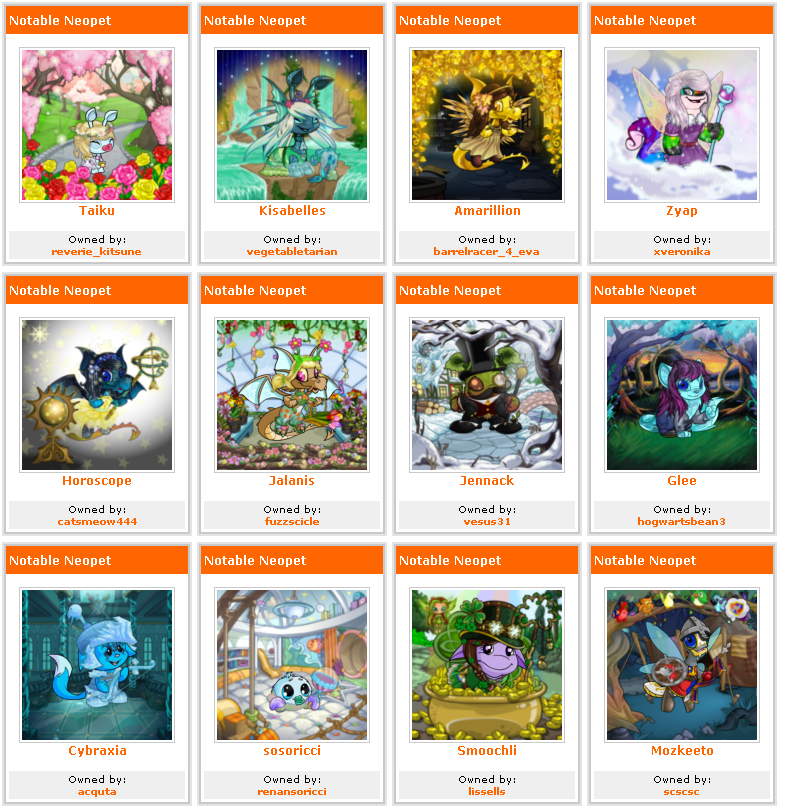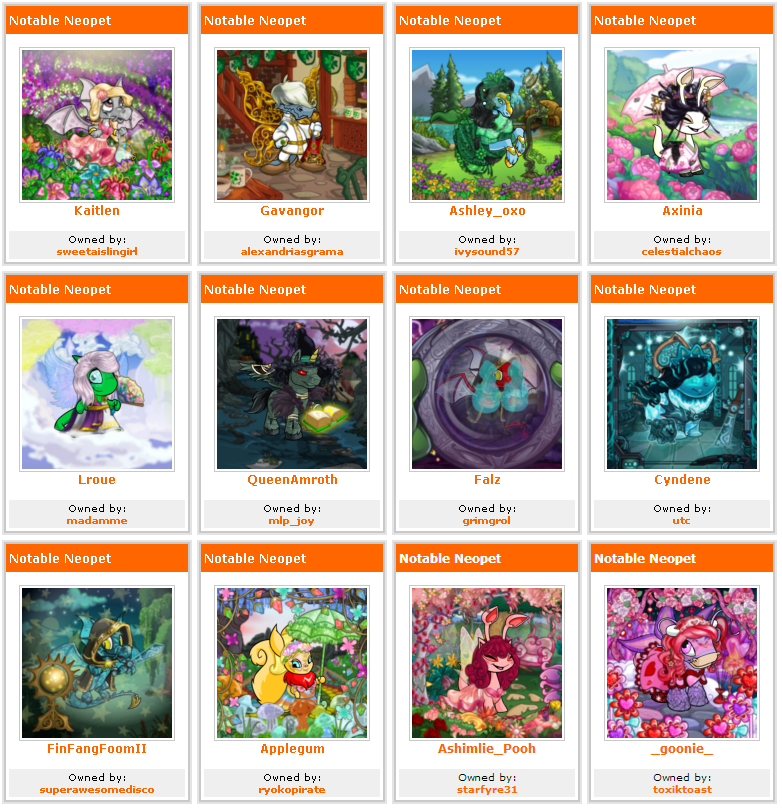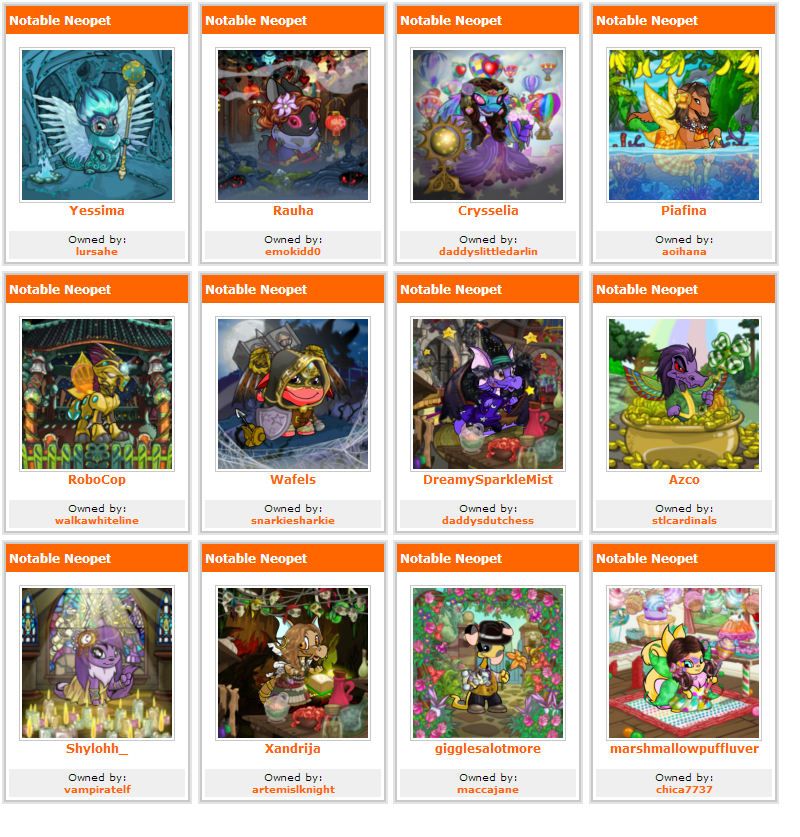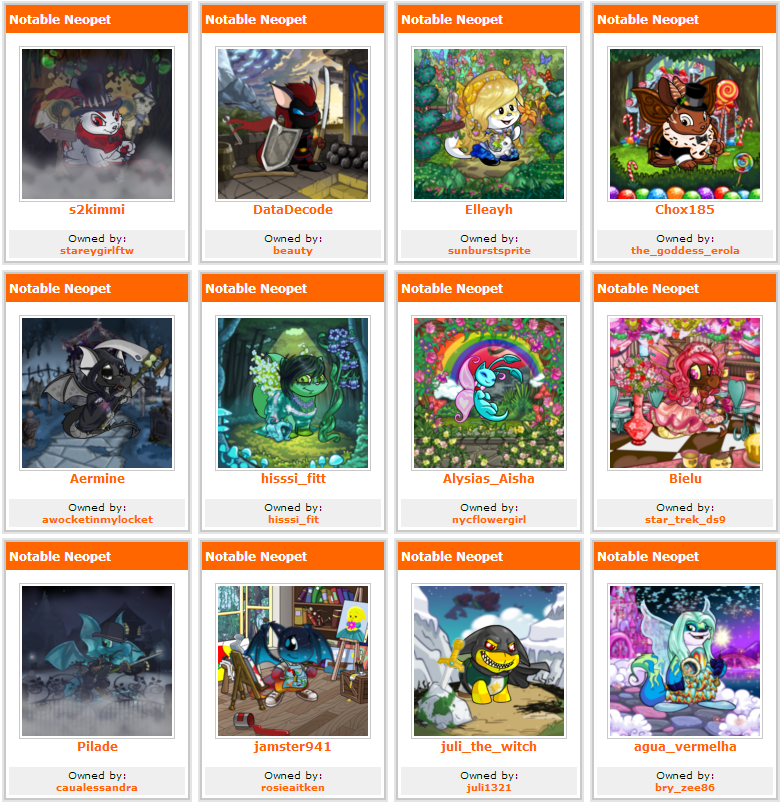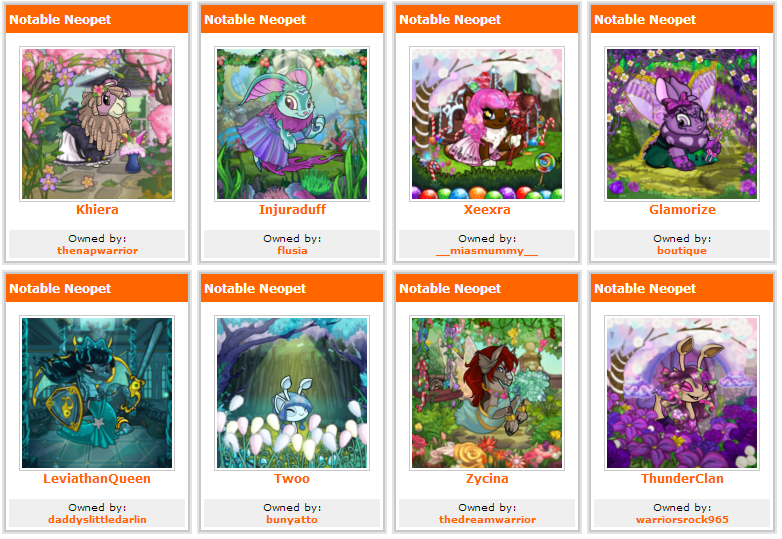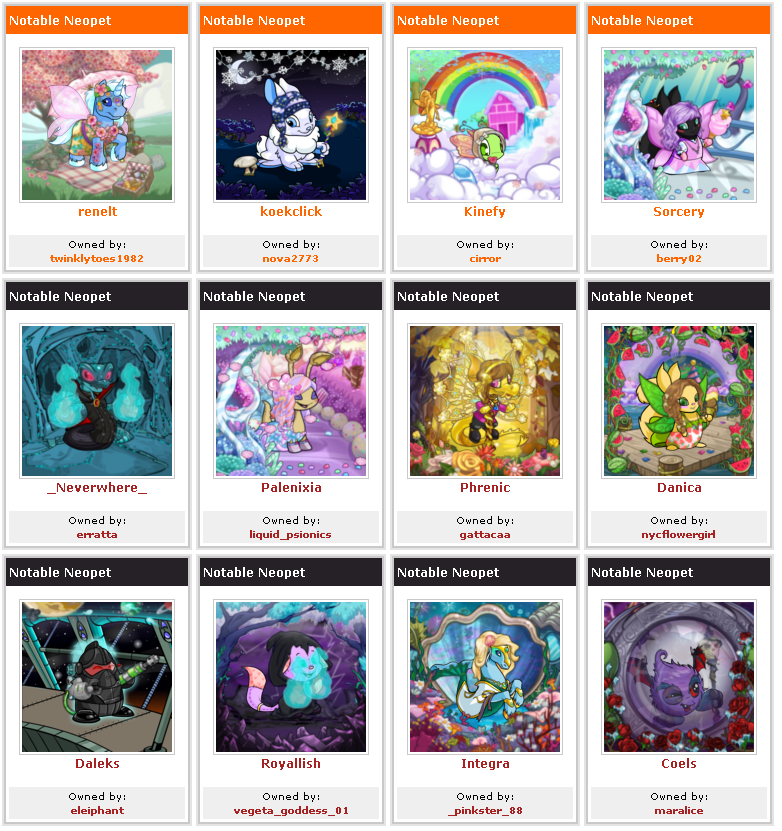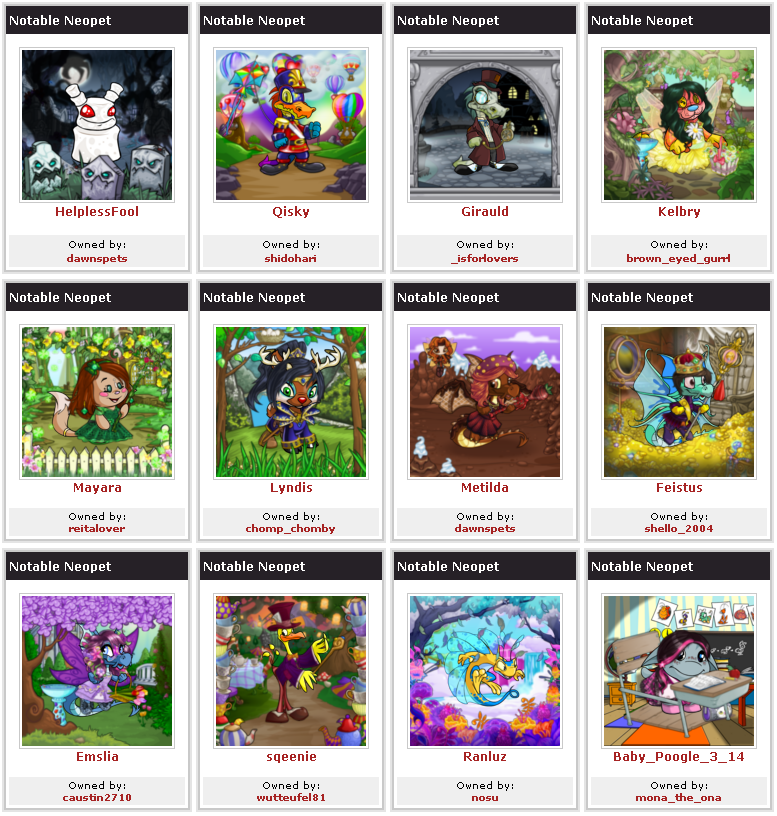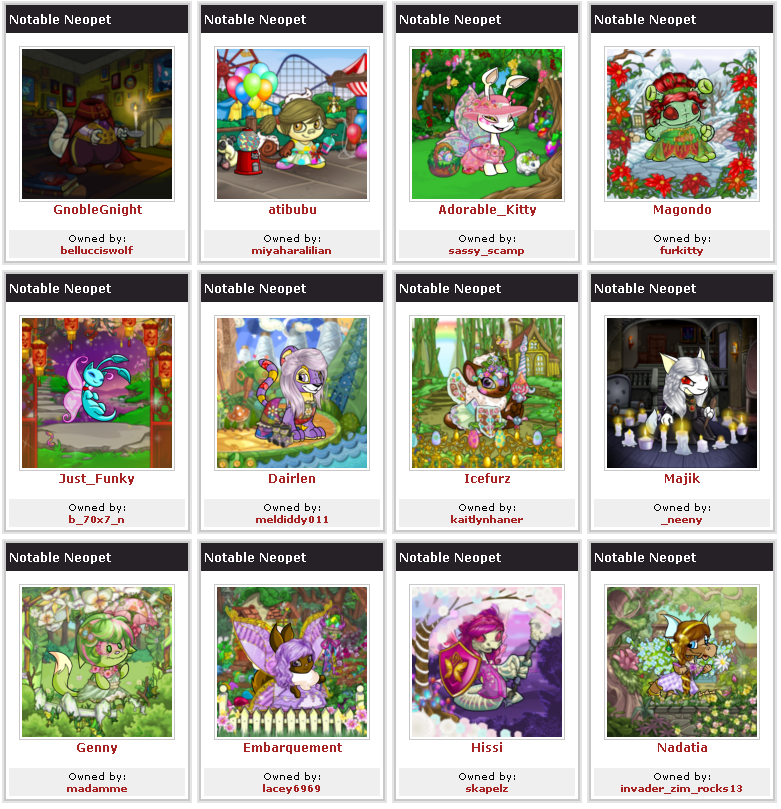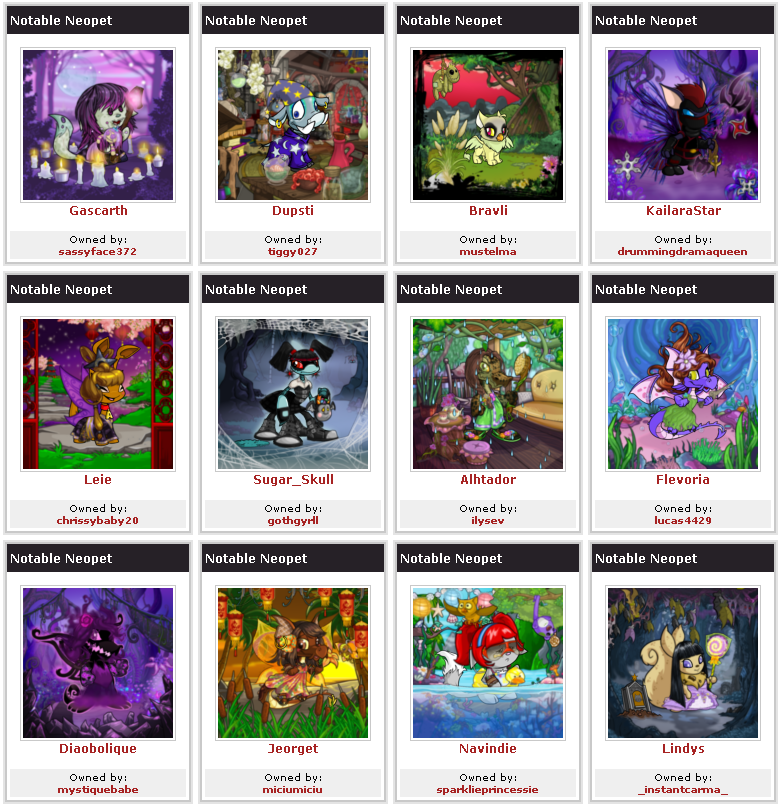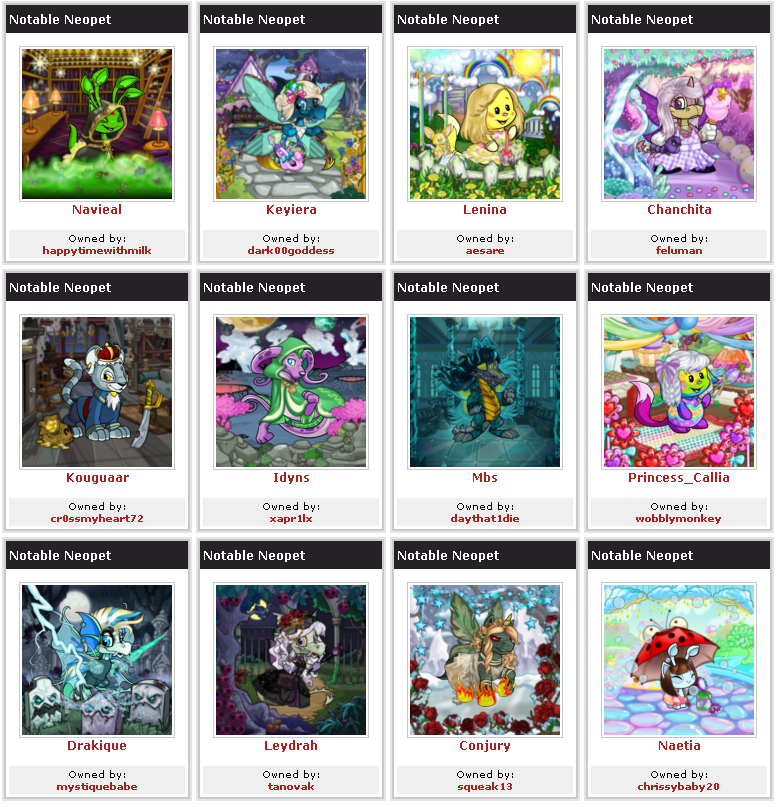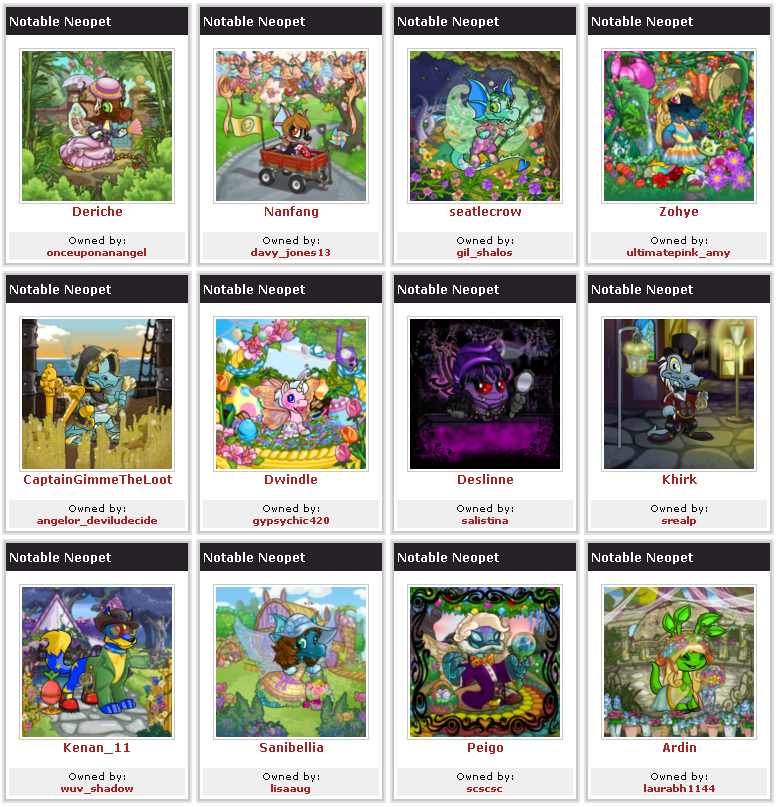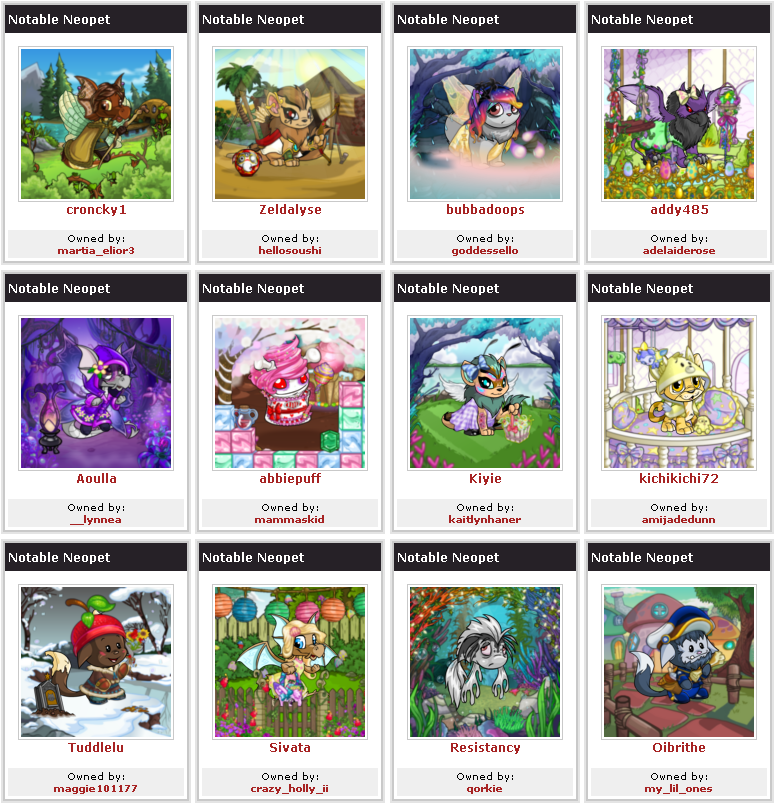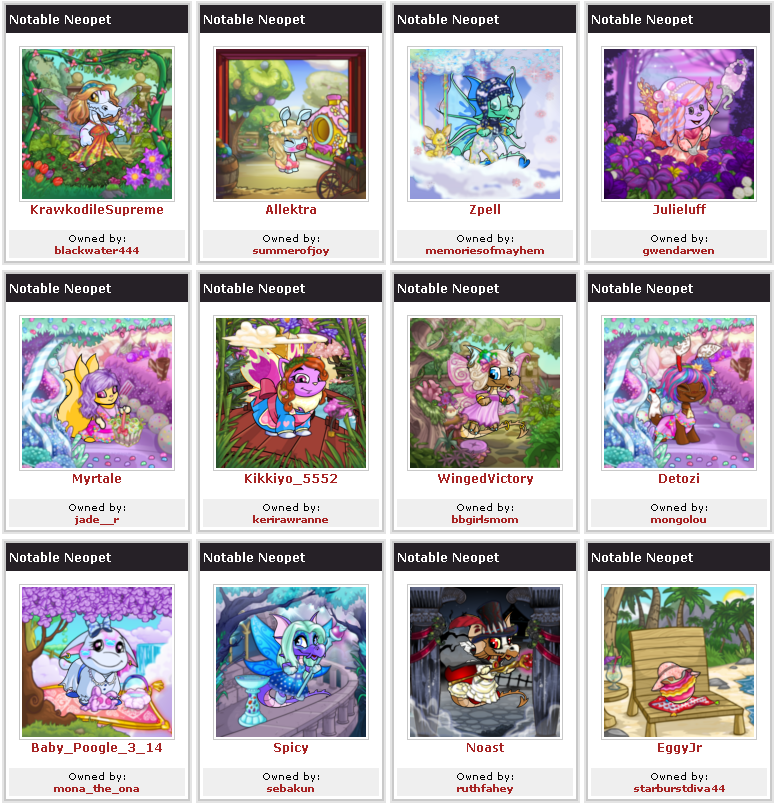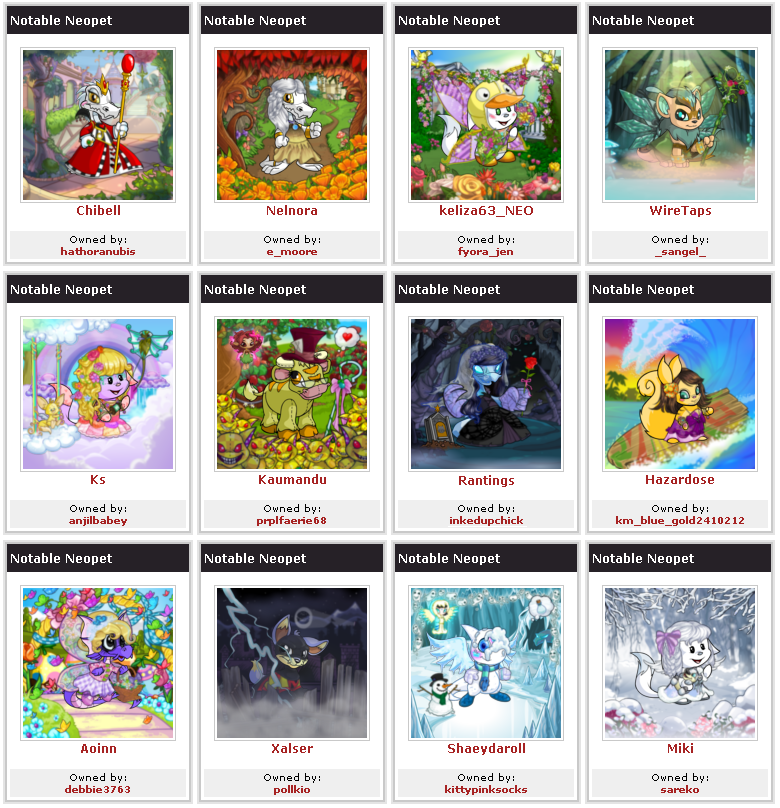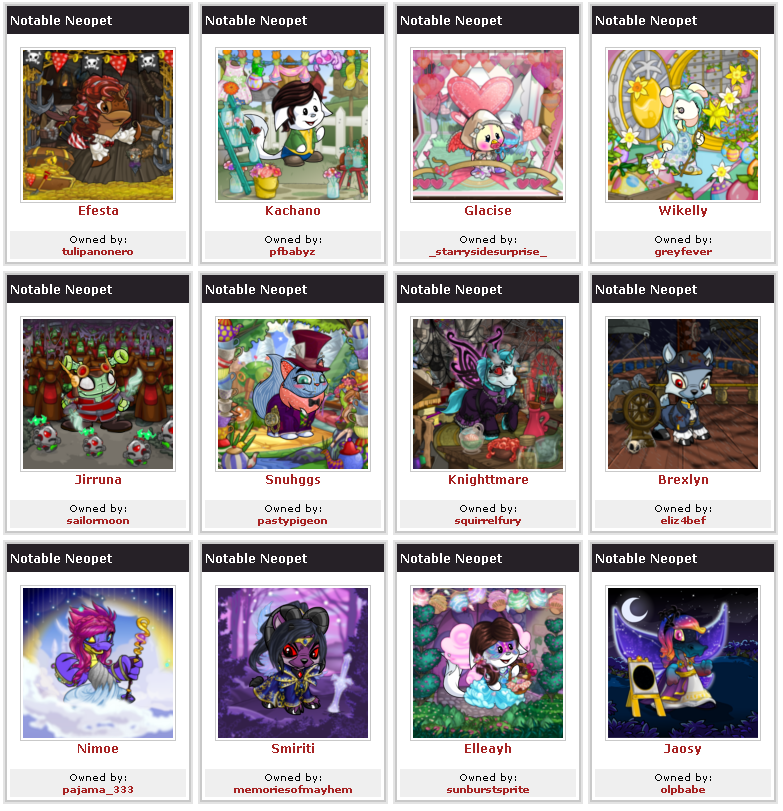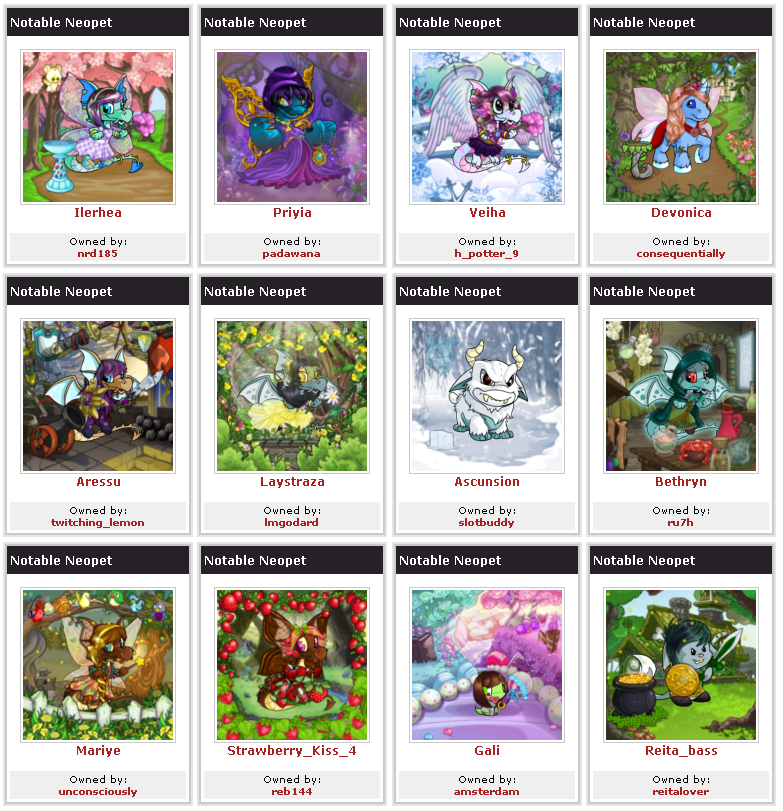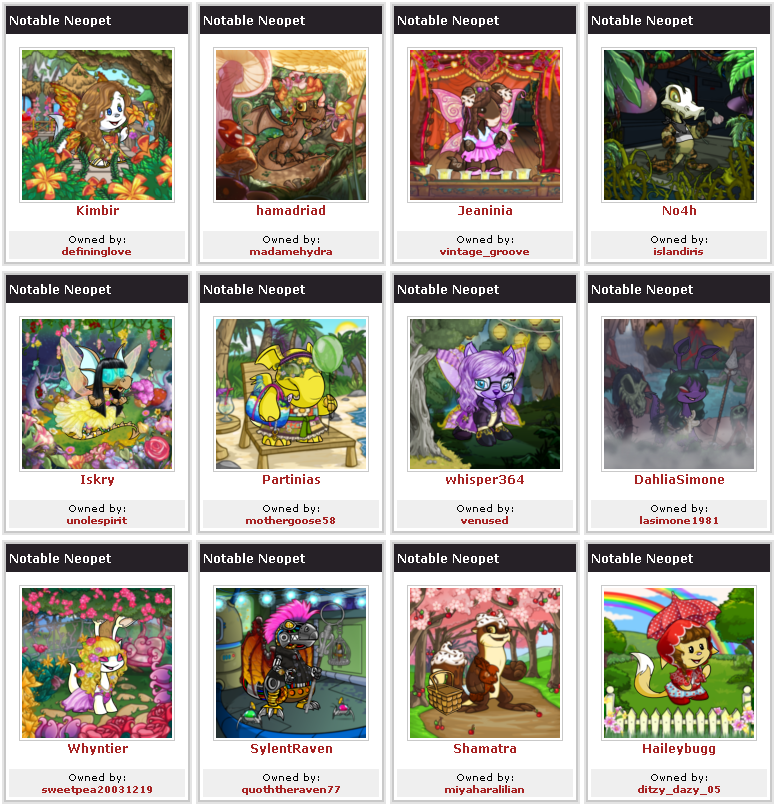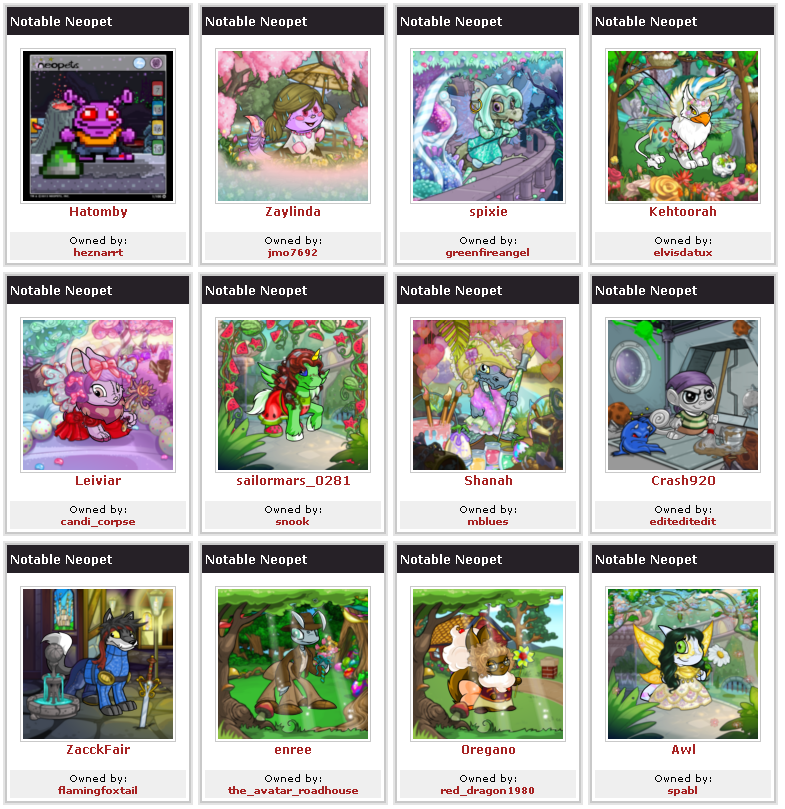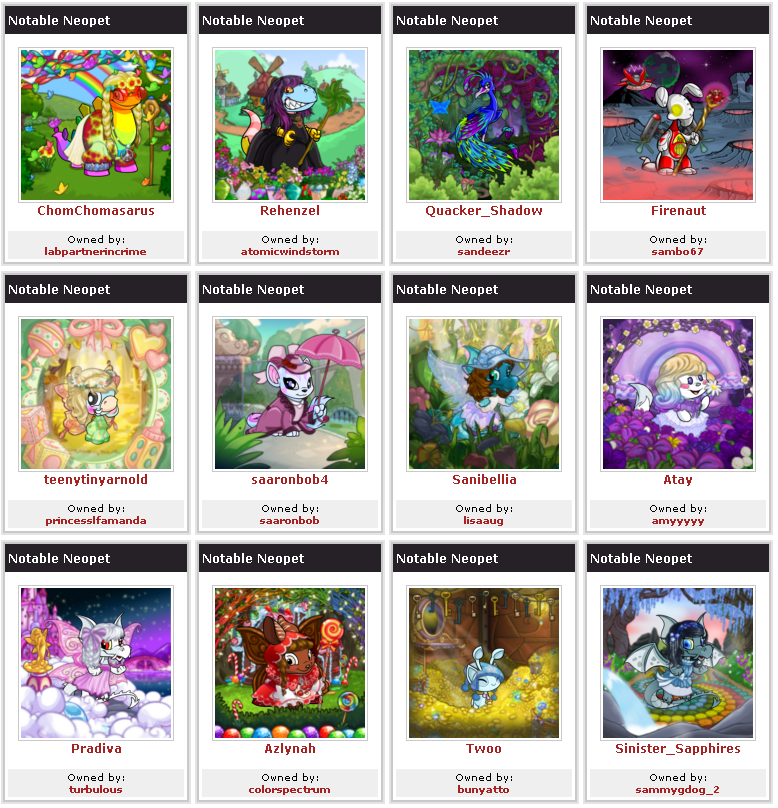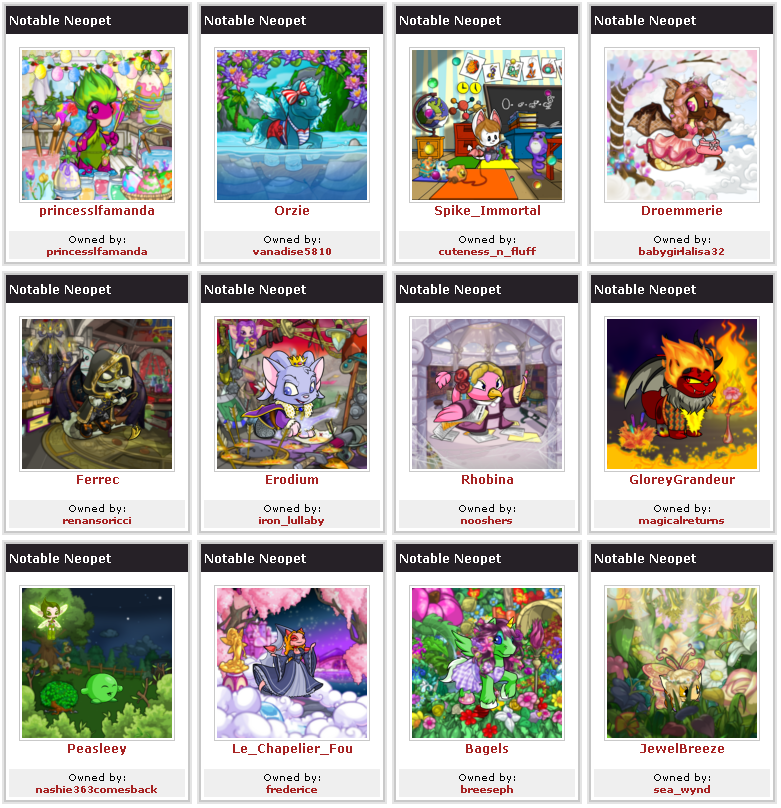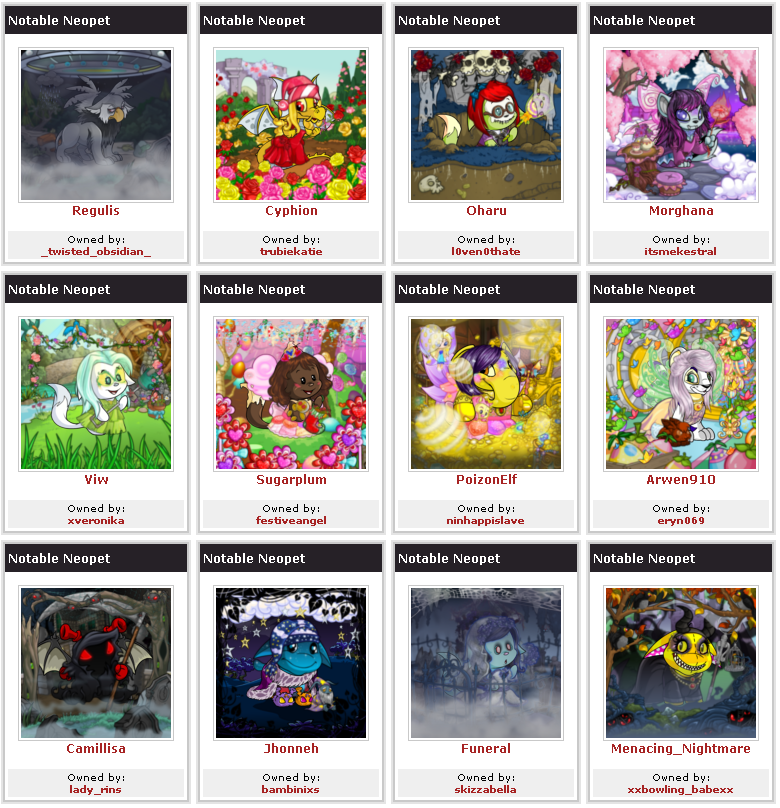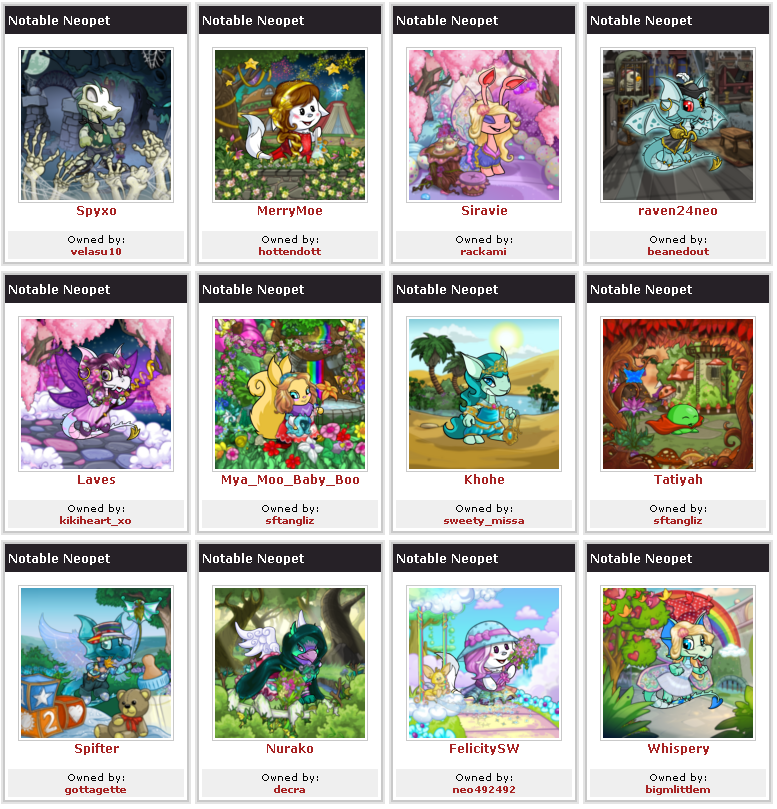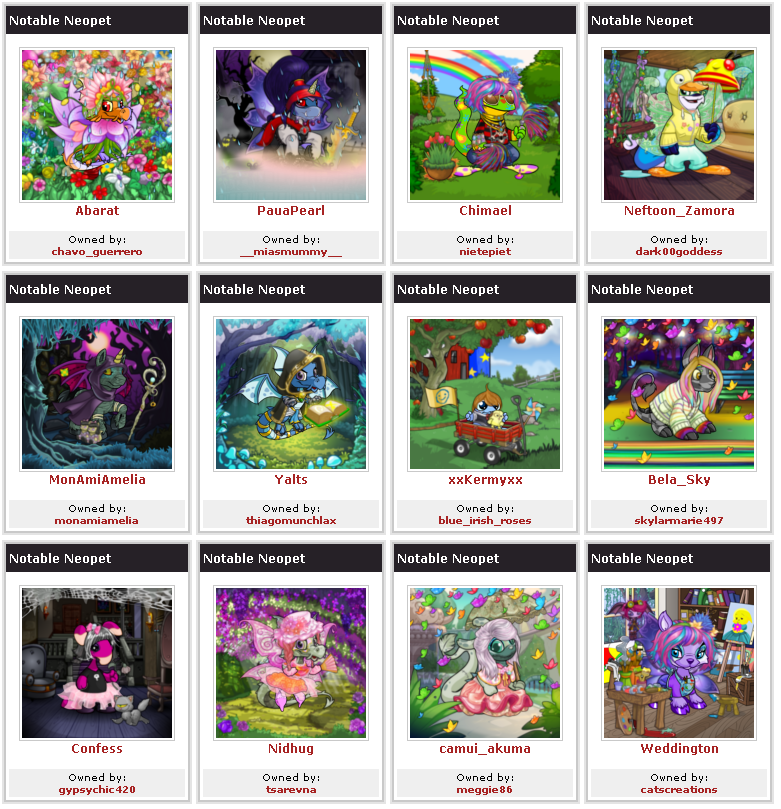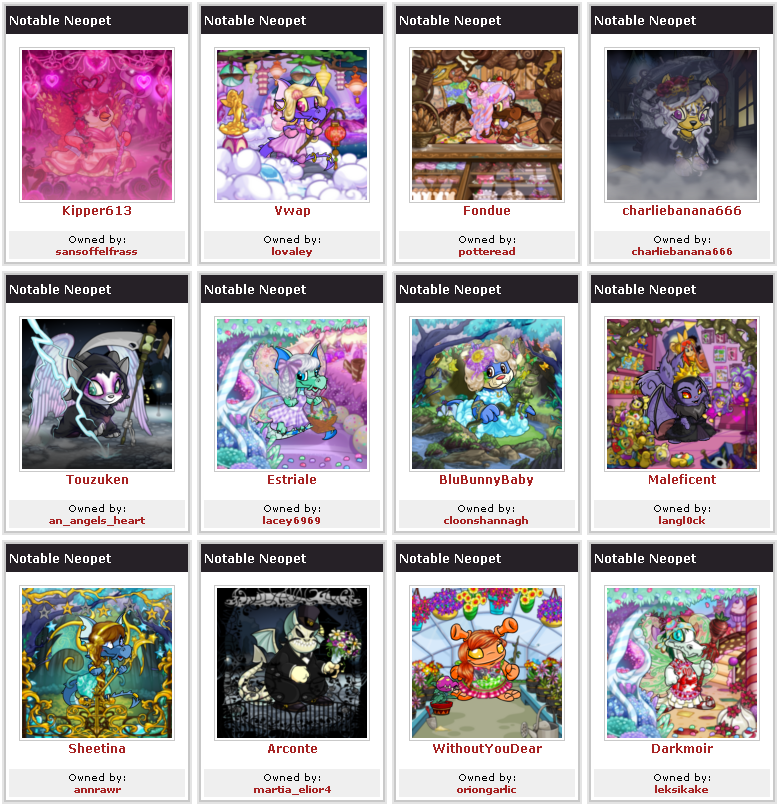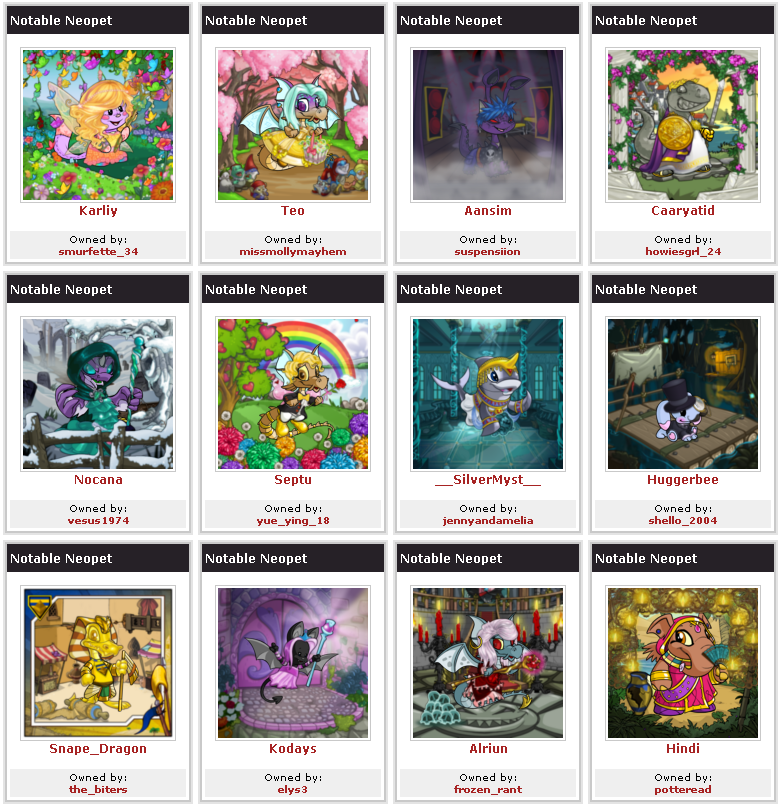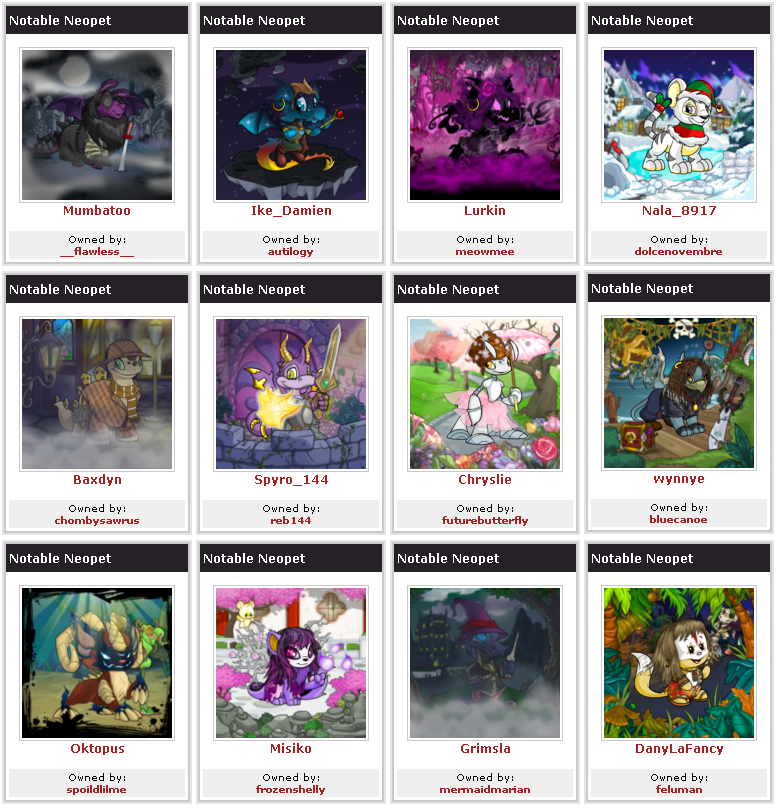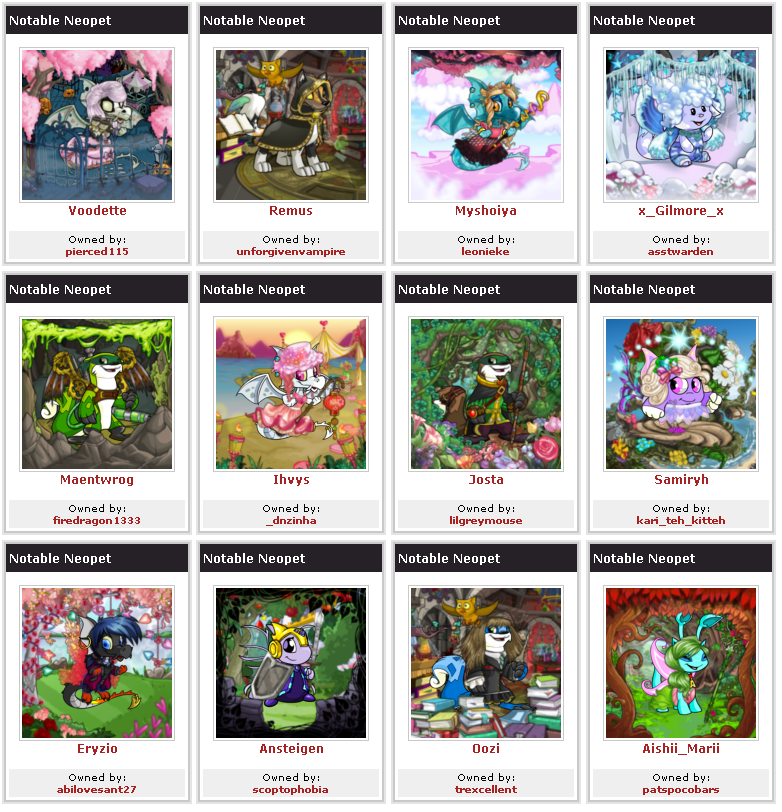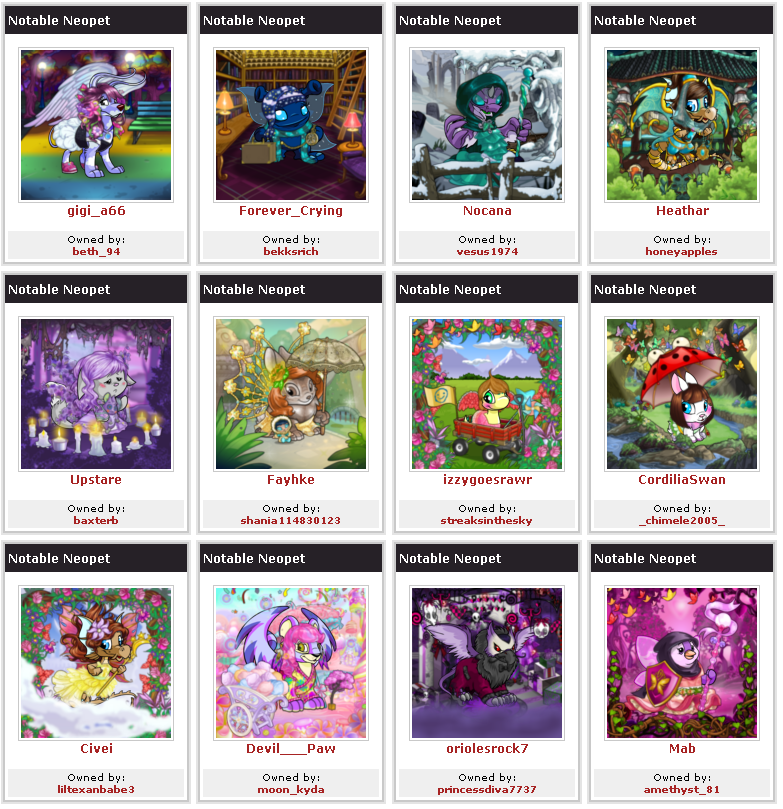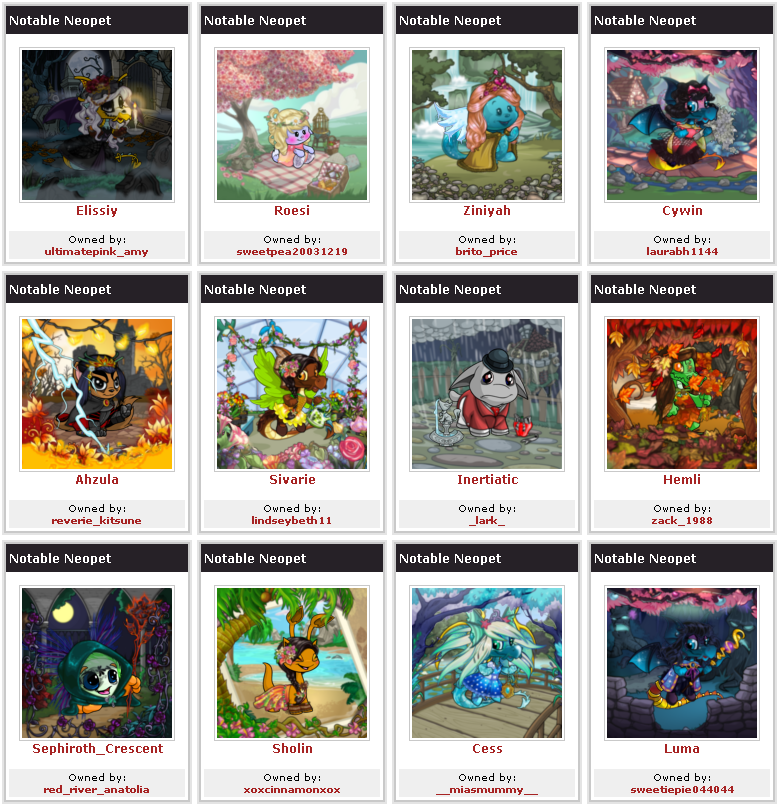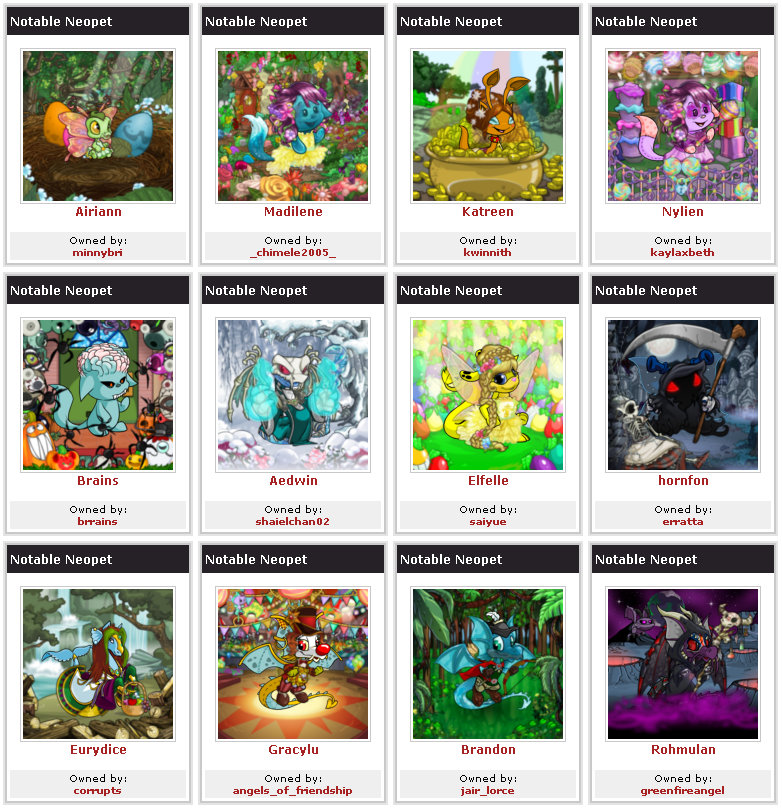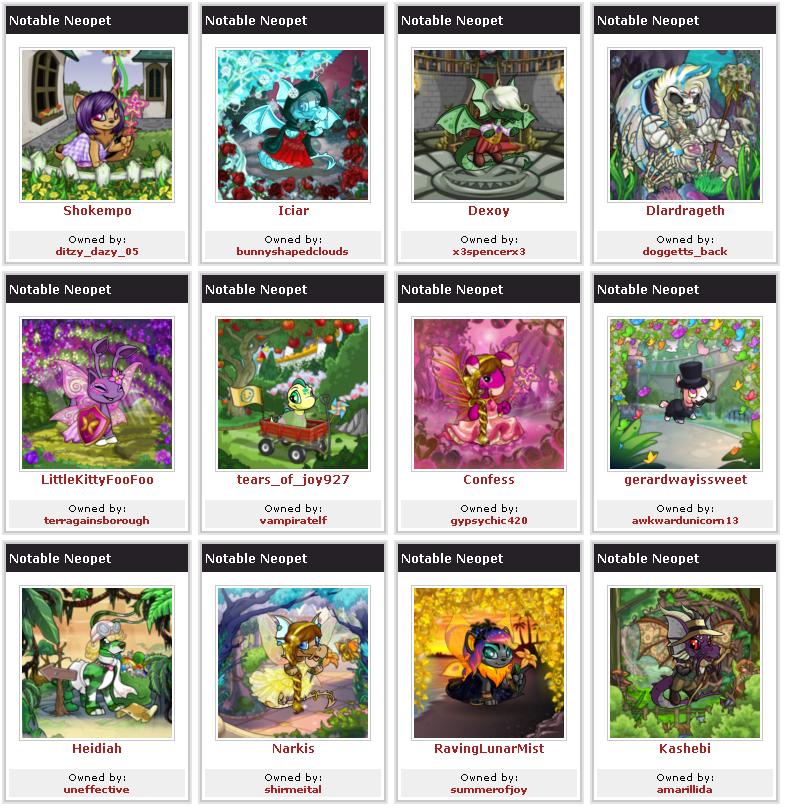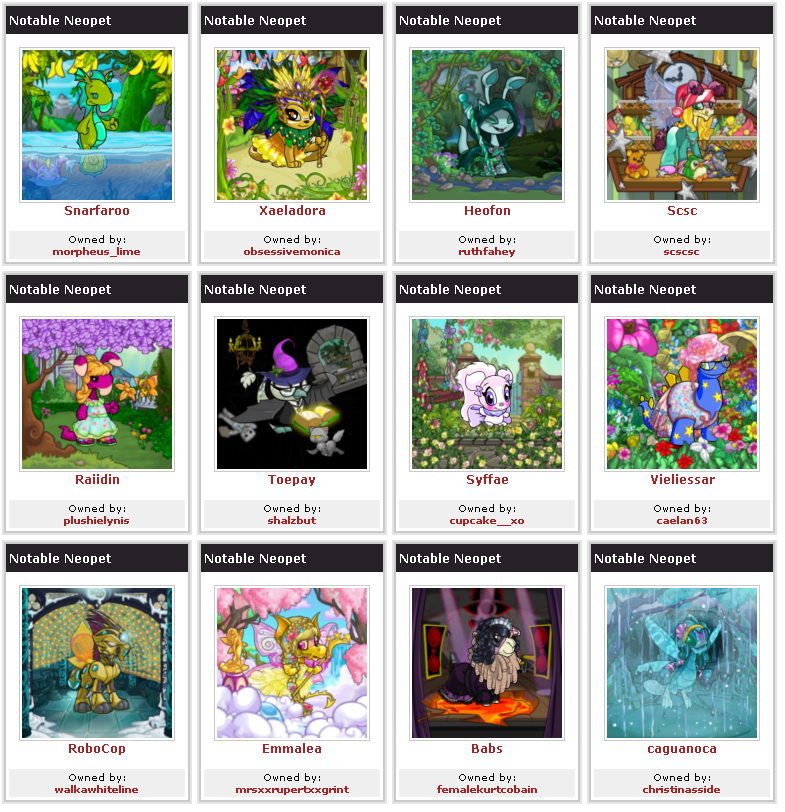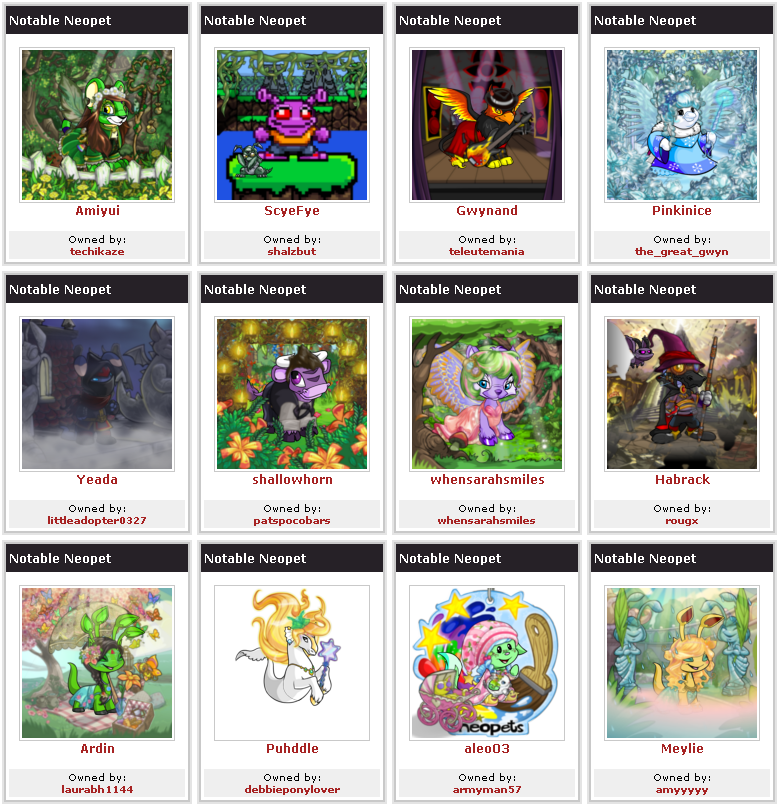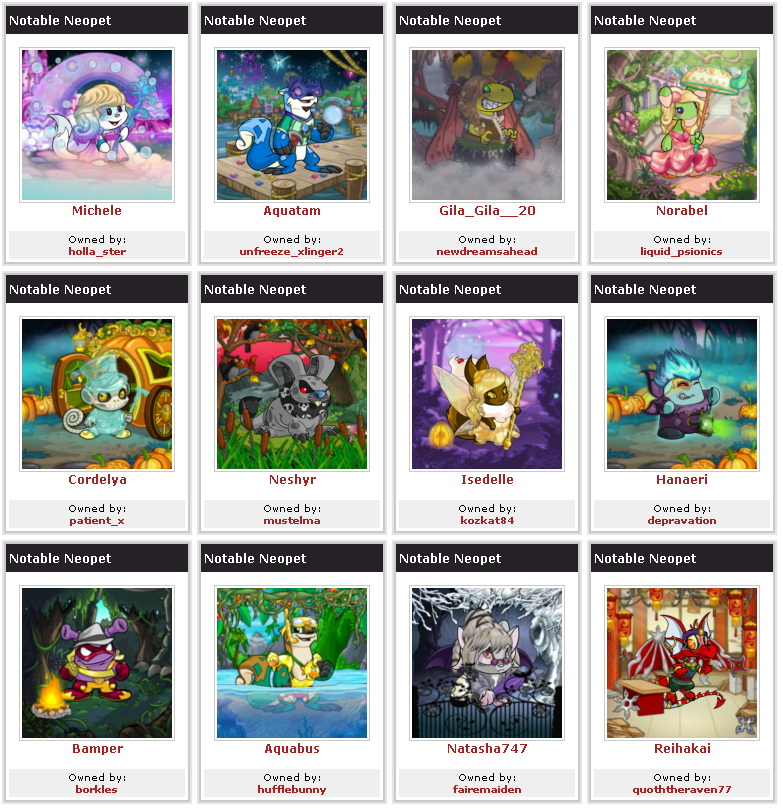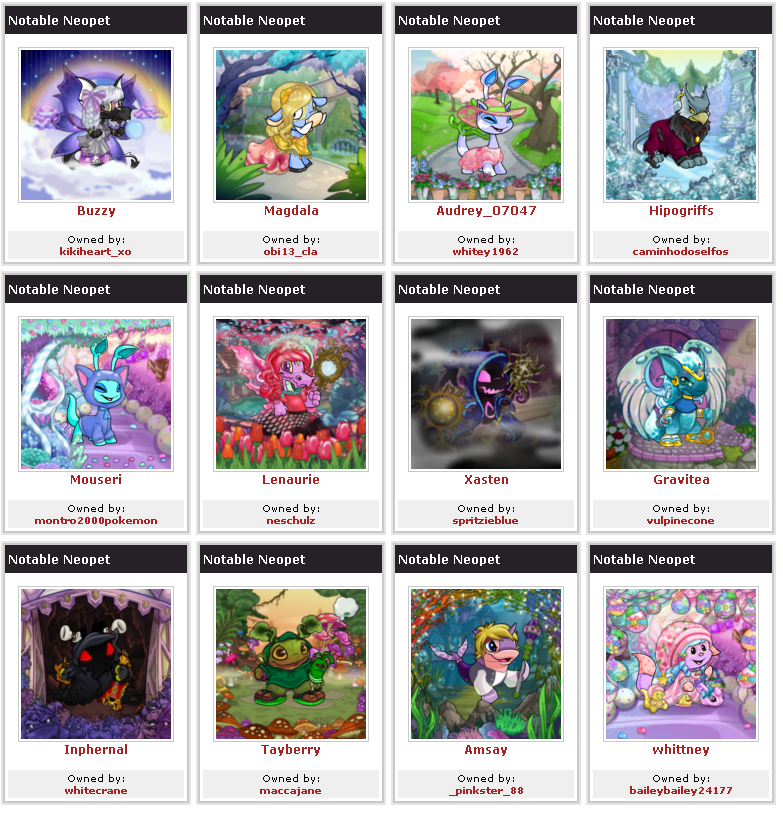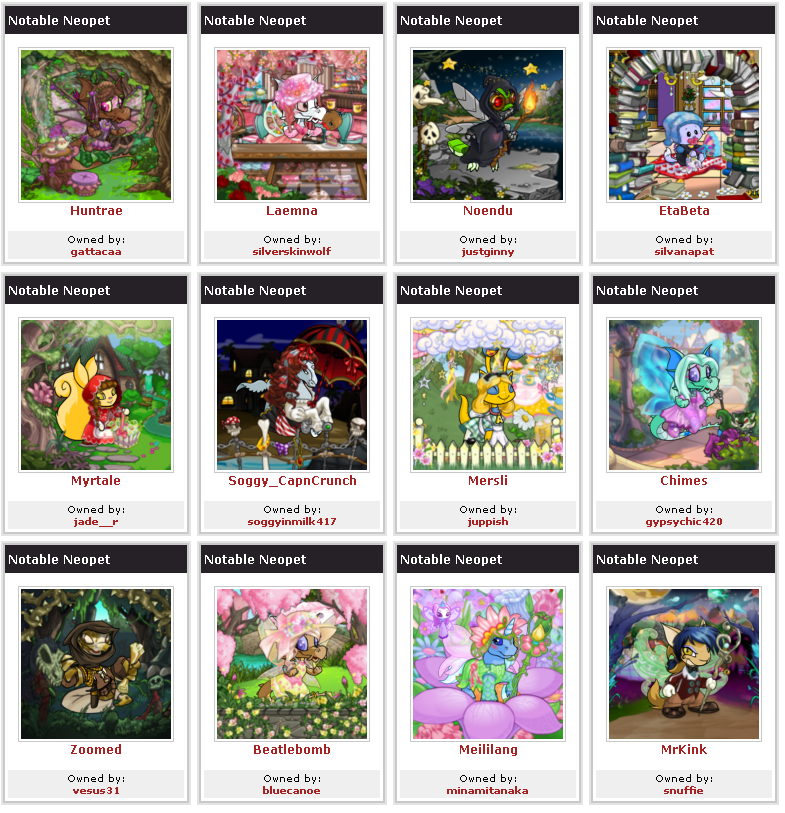 Template adapted from That Kills Me.
Header designed by Rae
Screenies captured by Me! (Caterina)
NEOPETS, characters, logos, names and all related indicia
are trademarks of Neopets, Inc., © 1999-2013.
® denotes Reg. US Pat. & TM Office. All rights reserved.
PRIVACY POLICY | Safety Tips | Contact Us | About Us | Press Kit
Use of this site signifies your acceptance of the Terms and Conditions