Welcome v.4

You enter a serene library, with people smiling at you as you walk by. As you venture forward, a young lady suddenly stops you.
Hello there! I'm Water, the head librarian here. Would you like me to show you some of the most popular books?
You nod your head and follow her. As you walk through the aisles, you approach the back of the library. There sits a large book on an empty table. As you take a closer look you see that it simply reads
Notebook
. You slowly open it, realizing that this is no ordinary notebook.
Welcome to
Notebook
, a writing site for those who want to express their creativity and passions. Notebook was made on May 12, 2011 by me,
Water
. We strive to satisfy your writing needs with tips, tricks, and extras. Sound cool so far? Then keep on reading.
So why name the site Notebook? Well, I have many friends who are amazing writers. Yet all of their wonderful work is stored away in their notebooks or journals. Here, I wanted to create a place where everyone will feel like this is their own little notebook, where they can release their creativity onto the page and to let everyone have a chance to read their masterpiece.
updates
6.06.2016
Hi friends! I'm back for the summer, which means I'll now be updating Notebook with new art and writing pieces. Be on the lookout for new content!

Rules
There are a few rules to follow before you submit your work to the site. These are partly my rules and TNT's rules, so please abide by them.
Make sure it's appropriate-
Even though submissions at Notebook don't have to be Neo related, they still have to be appropriate and much follow TNT's rules.
NO stolen work-
If it has been found out that you have stolen someone else's work, then you will be reported. All work must be your original idea. If you use another person's ideas or work with another person (with permission, of course!), they must be credited.
Please be somewhat literate-
Use the best punctuation and grammar as possible. I will go back over your work and correct any spelling mistakes and the like, but please do most of your own proofreading or have a friend help you.
Put long submissions on a petpage-
If your submission is longer than one neomail, then please put it on a petpage. It will make everything a lot easier.
Be creative-
Yes, this could be counted as a rule. Use your imagination, explore different areas of writing. After all, this isn't a class assignment. This is your own personal writing notebook.
Submit
So do you want to submit your work to be in the Notebook? Well, all you have to do is fill out the form and neomail it to me and I'll put it up.
Stories
This is the Stories section. Listed here are the Short Stories, New Series, and Ongoing Series. They are all separated into different sections for your convenience.
Short Stories
None.
New Series
None.
Ongoing Series
None.

Notebook Tip: When writing a story, make sure to grab the reader's attention with it. Opening paragraphs should be interesting, and are a great way to grab attention.
Poetry
This is the
Poetry
section. Be sure to check out the wonderful selections below.
Current Poetry:
Rise Above Cancer

By emmie1989
Rise above Cancer*
That's what
Should be said
******
Females and Males
Joining together
In this known fight
******
The fight for survival
We are aware,
How this fight feels
******
Scared and worrying
People maybe
Show them we care
******
Lets Rise above Cancer
This October and
Share the awareness
******
Join the fight
All year round
Lets stamp Cancer
To the ground.
*Catchphase of WWE's John Cena and Susan G Kowen
Describing Me

By crittercraz
I'd rather be a comma
than a full-on stop.
I'd rather be quite grounded
than up upon a treetop.
I'd rather do some borrowing
than do a straight-end swap.
I'd rather live some truth
than hide behind and eavesdrop.
I'd rather not a downpour
but just a single raindrop.
I'd rather not a flood
but just a single teardrop.
Untitled

By crittercraz
Wet, wet
Wet with sweat.
Run, run
Shoot your gun.
Fight, flight
Which is right?
Fool, fool.
War is cruel.
Imagination

By aworldruledbymuffins
Come, little one, let's go for a ride
Let's walk down the boulevards
And
soar through the skies
I'll whisk you away to the mountains afar
We'll
walk through the plains
And ride on a star
We'll tour through the
valleys
Amble through trees
Wander through the alleys
We'll swim
through the seas
Battle dust storms in the deserts
Glide on the chilled
arctic breeze
Yes, my darling, I'll take you there
I, Imagination, do
solemnly swear,
That I will take you anywhere
Little Strawberry

By meow_meow101
Lonely Sitting,
on the ground.
Ripe and ready,
yet no one has found
it's beautiful color,
it's succulent taste.
Someone must find it,
and eat it with haste.
Because if they don't
and it stays there all day,
it will rot very sadly,
so eat it I say!
I Lay Here

By raynn13
I lay here
Staring upward
Up
Up
Up
I lay here
On the futon
Sticking to the sheets
On a hot, hot summer night
I'm laying here
Afraid to close my eyes
I'm laying here
Scared to sleep again
I see them
Shadows
Moving on the walls
I'm scared.
I lay here
Staring upward
Up
Up
Up
I lay here
Watching my memories
As they rip through my head
As they tear down
Safe walls
I'm laying here
Watching death
As it laughs at me
And takes my loved ones from me
I'm laying here
Terrified
Paralysed by fear
I need to go back.
I lay here
Staring upward
Up
Up
Up
I lay here
My mind healing into
One painful scar
Can't take it anymore
I'm laying here
Listening to white noise
White noise and death
I can't escape it
I'll never sleep again.
Hope is coming... Hope is coming

By gnmurphy
Death Looms Above,
Trees Break, Shadows Move, Wolves Howl,
Life is near none, for we are sent to die,
but hope is coming. hope is coming.
--
Tree Branches Break, young kits wake,
The ever night grows darker and darker,
The moon goes to blood, but yet,
Hope is coming. Hope is coming.
--
Sun Breaks through the dark sky,
The moon sets down on the horizen, and is replaced with a sun,
Black turns to Blue, plants come to life,
Hope has come. Hope has come.
Untitled

By br0ctagon
Frame your mind,
put it in a box.
never think too far
out of the realm
Dreams are gone
you're all that's left
and you just don't want to get hurt again
it's all over
I had a dream
and you took it
and so now
I don't dream so much anymore
Notebook Tip: Poetry is anything that you make it to be. It can be your heart and soul put into words, or it could be describing a breathtaking view you stumble across. The possibilities are endless.
Art
This is where you can submit your art, comics, or photography. Just neomail me and I'd be happy to put up your work.
Drawings and Paintings
Current Art: (drag and drop)
By
haille_horse_lover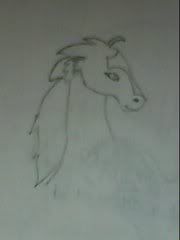 By
gemstones_1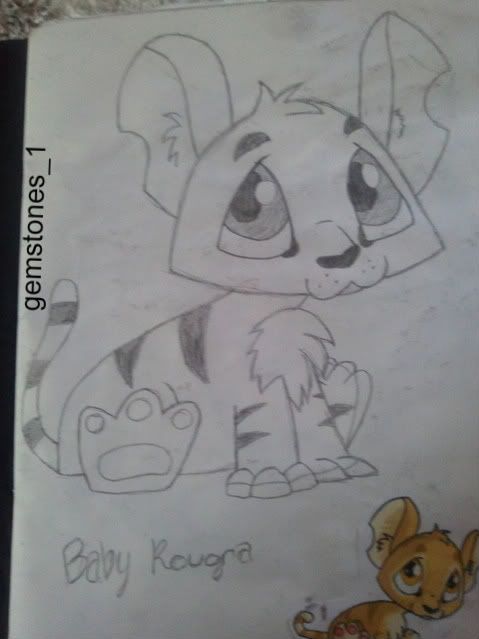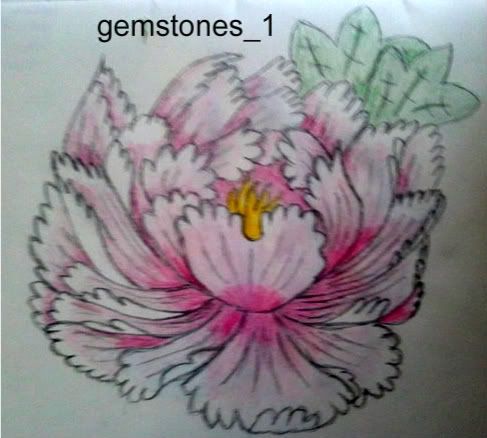 By
sufficio
By
rileygalen
By
j_e_v_e
By
lionlover33333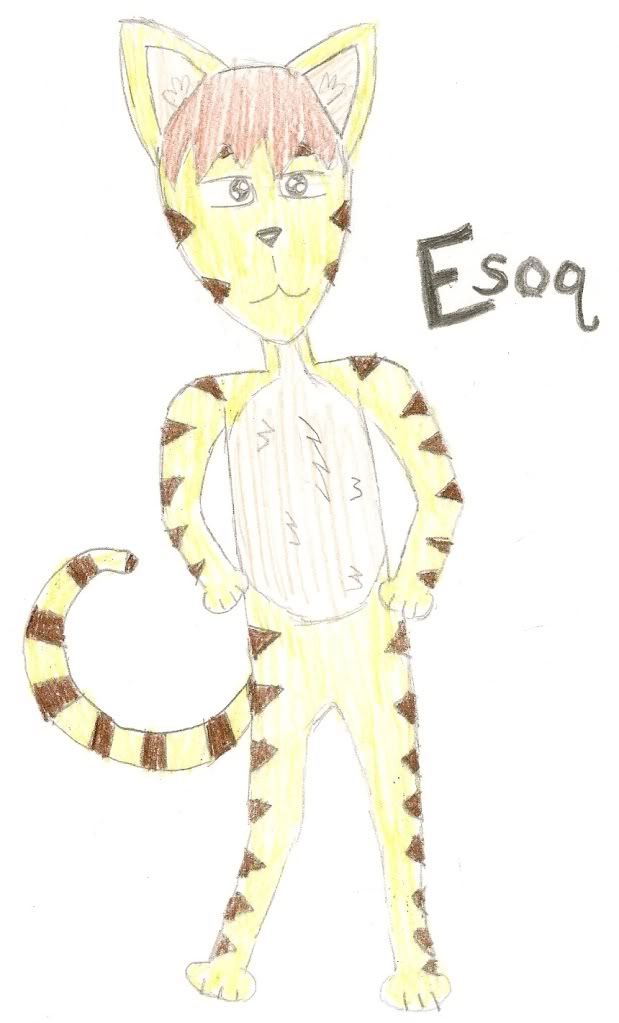 By
snowstorm4444
By
humppalulla
Comics
Current Comics:
None currently.
Photography
Current Photography: (drag and drop)
By
lionlover33333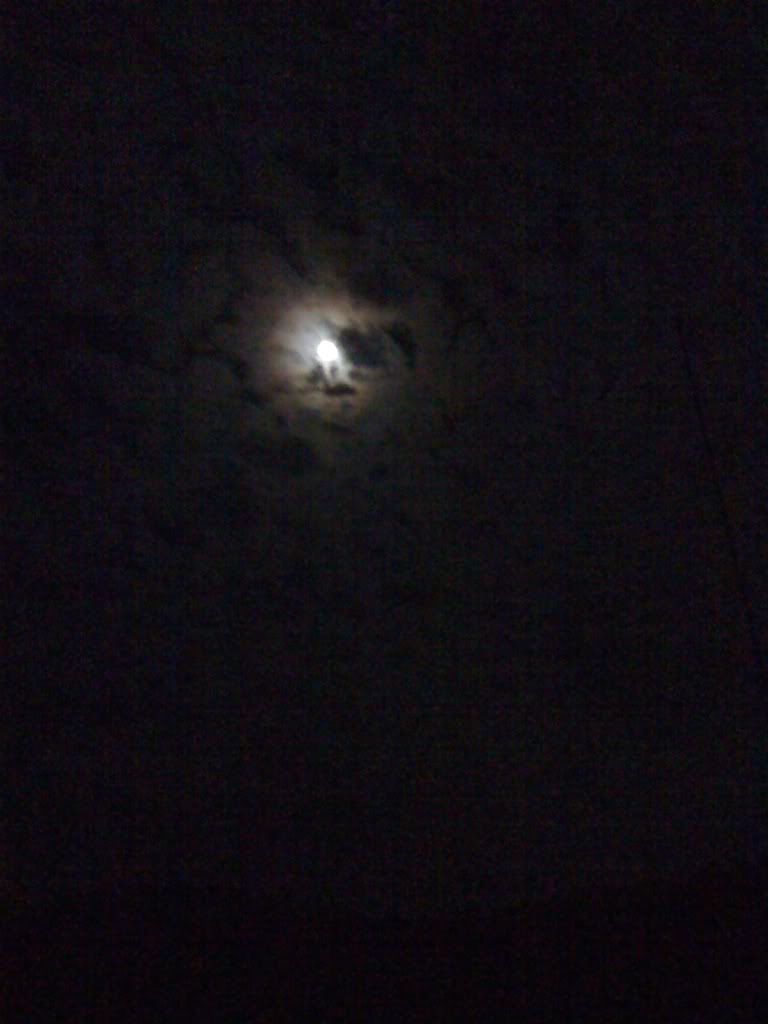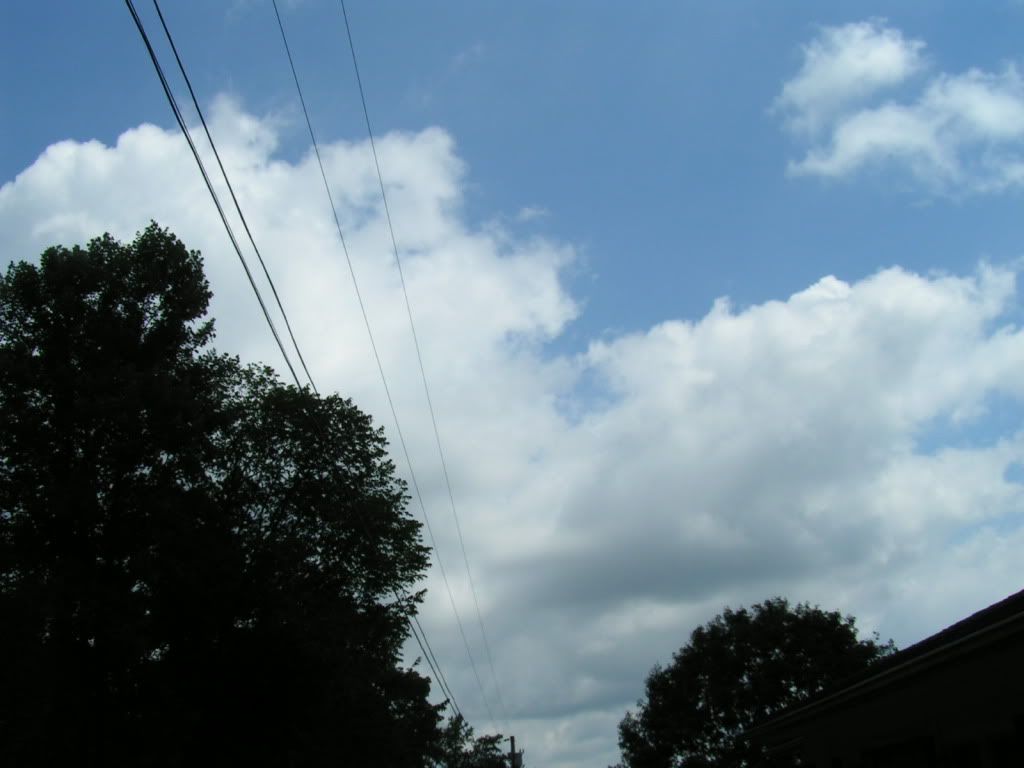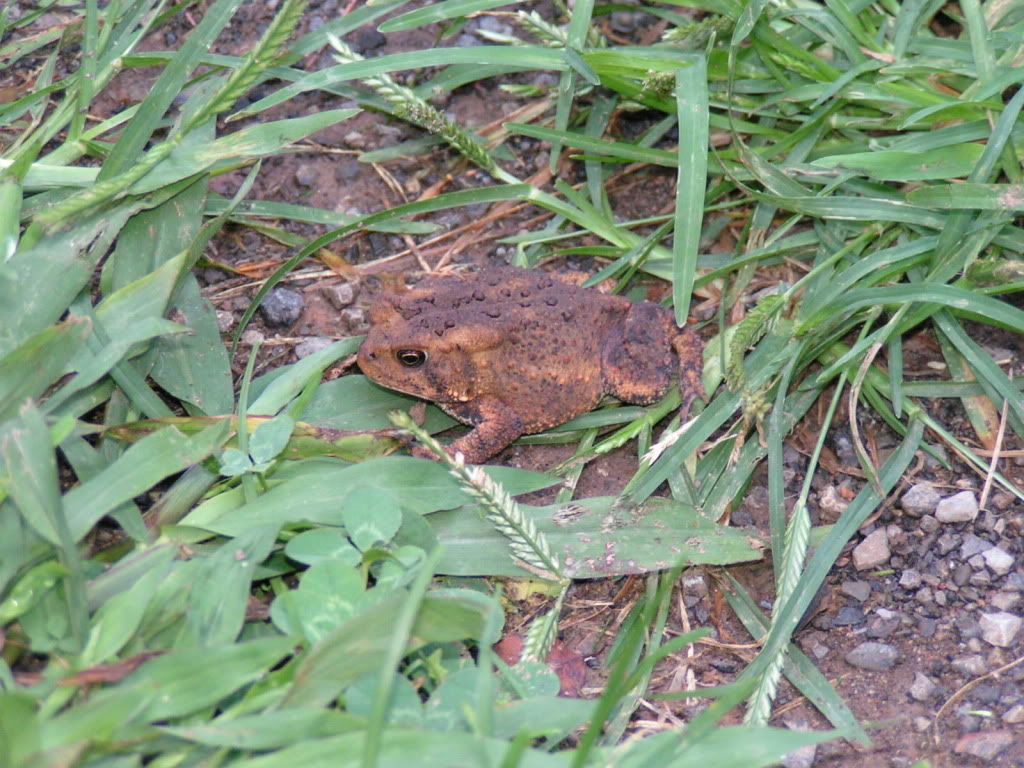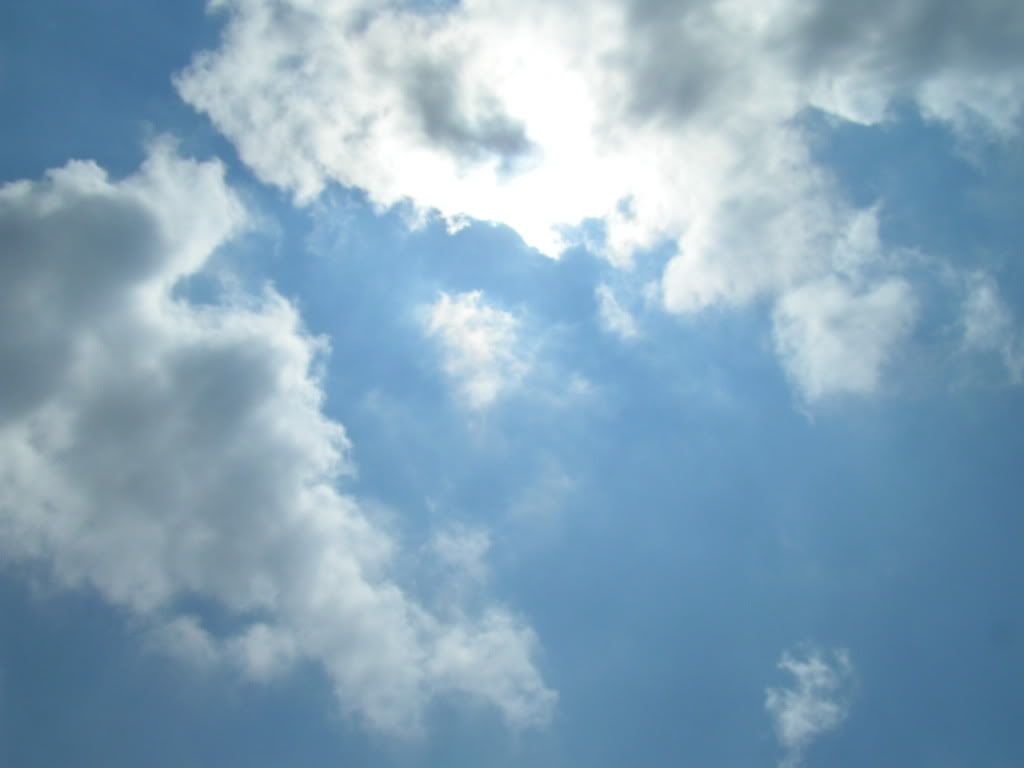 Competitions
This is Notebook's Competition Section. Here is where you can enter your piece of art to see if it's the best of them all. We have three different sections, the
Short Story Competition
, the
Poetry Competition
, and the
Comic Competition
. Each category is divided into different sections. Good luck!
Please note that no actual neopoints/item prizes will be given away.Also, please limit votes to one vote per entry. One vote allowed for each category.
Entering:

Open until TBD

Voting:


Voting is from TBD



You could even put these nifty buttons up to remind people to vote for you!
Short Story Competition
Rules for the competition are simple, all you have to do is write a short story that goes along with the current theme. Please put it on a blank petpage. The theme is the base of your work, so remember to match it. The petpage you enter
must
be blank, or else it will be too confusing.
Current Theme:
Write about a summer vacation gone wrong. What struggles do your characters have to go through?
Current Entries:
None.
Poetry Competition
Write a poem matching our current theme. Make sure to put it on a
blank
petpage so things don't get too confusing. Good luck!
Current Theme:
Write about a type of scenery that makes you feel at peace, or that nothing could go wrong.
Current Entries:
None.
Comic Competition
Create a comic relating to our current theme. Please put the comic on a
blank
petpage so things don't get confusing. Good luck!
Current Theme:
Make a comic about summer plans. Will it go smoothly, or will there be chaos?
Current Entries:
None.
Awards
Here are some graphics you can pick up depending on how you did in the competitions. Please take only the ones that apply to you!
Credit linked to graphics
Competition History
Poetry Competition May 2011
Winner- That Girl
Runner Up- I don't want to be me
Extras
Welcome to the Extras section. Here you will find different things off of the main site to help you with your art and writing. Just click on the links below to get started.
Proofreading
Do you need your work proofread? Then this is the place for you.
Spotlight
Information about Notebook's Spotlight can be found here.
Story Starters
Having a case of the writer's block? Then take a look at these story starters to jump start your imagination.
Notebook's Achievements/History
Find out about Notebook's past, with extras like achievements, awards, fanmail, and surprises.
Story Tellers
Create a story together with others as you add on your own part of the chain.
Spotlight
I bet you've seen the Spotlight on the front page, hm? Well, then welcome to Notebook's Spotlight Page! I choose which sites are the Spotlight based on how creative they are and how high-quality they are. The owners of the chosen site will then get to add a graphic to their page (which can be found below) and will have their site up on Notebook's front page for awhile. Hopefully your site will be a lucky one.


Notebook Spotlight
New spotlight coming soon!


Info?
past spotlights

Story Starters
So let's say you wanted to write a fabulous story, but didn't know where to start? Welcome to Notebook's Story Starters, a section where you kind find that perfect thing to help you get started. Below are a few different story starters you can use. Go ahead and check them out. If you do use any of these, please link back to Notebook with a button or such.

Idea by br0ctagon. Thanks so much!
Want to add some of your own? Neomail me.

By br0ctagon

In my whole life I've not seen nor done anything amazing, I've never held a certain item others wanted, obtaining envious stares, or blinding jealousy. Everything I'd ever done or seen or experienced wasn't in anyway out of the ordinary. I never asked for any of it, either, by choice, no but by unwillingness, I became a nothing, doings, saying, and experiencing nothing.
I remember when I was 6 and my mom brought home this Cinderella dress and I loved it so much that I wouldn't take it off, even when I took a shower. After I got out, all of the glitter and things that made it look so beautiful had washed off, or had been worn down. I didn't want it anymore; the useless red fabric sadly got tossed into the garbage.
My life is the Cinderella dress, nothing to make it special, going slowly into the garbage.
By br0ctagon

Every night I lie in my bed and wonder if this life choice is the best for me. I mean, if you've ever read a comic book, or watched the latest episode of Batman, you know that the evil villain is a cold, dark being. The bad guy (or girl) never has anyone, they just pop up, sometimes, they have a little sidekick/slave, but can you imagine "The Joker" with a family, friends, and a job? Felons in awesome costumes don't just pop out of nowhere though, they have lives, boring, unaccredited lives, but lives nonetheless.

Proofreading
So you're just about to get that site open? Or you're just about to apply for a review? Well, I know you don't want to have a lot of mistakes in your work, so that's why I created Notebook's Proofreading. Here, you can request for me to proofread your work so you'll get the scores you've earned. Just please make sure requests are open before you ask.




Waiting List:
1. None
2. None
3. None

Completed Editing
None currently.

Notebook's Achievements/History
about notebook
Notebook was founded on May 12, 2011 by water_ocean_4. Wanting to create a place where artists and writers could showcase their work, Water thought the best way to do that would be to dedicate a site to that mission. From that point on, Notebook began to expand vastly, adding more and more user submissions and even adding extra features, such as competitions, proofreading, and more. Notebook began to be recommended at many notable sites, and even went on to win awards at competition sites. A couple of years later, however, Notebook took a three year long hiatus, remaining dormant until its revival on May 31, 2015. Getting even bigger and better than ever, Notebook will always be around for the creative Neopians out there.
past layouts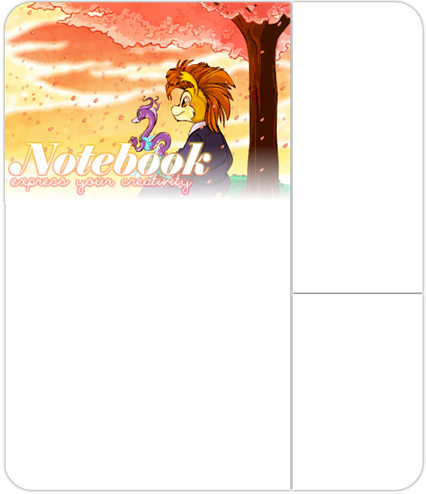 achievements/awards
(Hover for description)



♥ Featured at Soroptimist on May 23, 2011.
♥ Ranked #1 at Spark.
♥ Ranked #2 at A Small List.
♥ Recommended at Soroptimist, Elle's Help Guide, A Small List, Spark, Brave Directory, Dragon's Lair, and Autumn Rain.
fanmail

fan club
Are you a fan of Notebook? Then here's some graphics that you can put up on your userlookup, petpage, or anywhere else!
(500x200 at full size)

My Page
My name is Water and I made this page to showcase some of the work that I've done with writing and art. Writing is one of my passions, and to me, writing is a gateway to a world of endless possibilities. So with that in mind, I'd like to show you a glimpse of what the inside of my head is like and what inspires me to be creative.
my tab
Drag and drop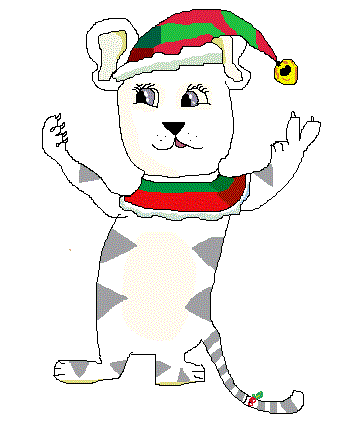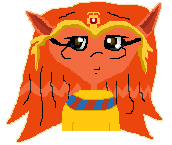 Link Back
Credit linked to the buttons.


sister site
None! Apply?
Affies
Affies are open. Neomail me if you are interested.

Listers
Reviews
v. 1

Site Credit
Layout and coding made by Jewlz at

Started on 5/14/11.
NEOPETS, characters, logos, names and all related indicia are trademarks of Neopets, Inc., © 1999-2015.