You're listening to '1,2,3,4' by The Plain White T's. Pres 'esc' to shut it up.
WELCOME!

Welcome to Colbien's valley. Oh, she must be around here somewhere, let me see...

Oh, here she comes!
Colbie: What?
You have a visitor, Colbie.
Colbie:Oh, hi! I'm sorry, I didn't see you there. Did you come to see my valley? I'd be happy to show you around, if you'd like.
Well,I'll turn you over to Colbie, she knows her way around her very well. See you!
(Narrator is Colbien from this point on)
Welcome to my valley! Isn't it great? I love relaxing here. But, of course, we're still strangers. Let me introduce myself.
ABOUT ME
«Name: Colbien
«Age: 16 human years
«Gender:Female
«Mood: Sleepy
«Disposition: Relaxed
«Breed: Border collie mix
«Build: stocky feminine
«Height: 2½ ft at the shoulder
«Eye color: Brown & Blue

»Owner: Pasta
»Love: None ♥
»Offspring: None
»Relatives: Liensu, Vudari
»Companion: Benny [chuchuana]
»Friends: Sacred
»ref sheet:
NOTE: If you're doing an adopt of colbie, I don't care if her right ear is floppy. If you're willing to edit your template, then go ahead! But if you'd rather not, I don't mind. c:
APPLES, MY LOVE
I didn't know my valley had apple trees. One day, before I had seen every inch of this place, I was exploring. I needed a tree to lie under for the sun was getting high in the sky, so those thick, bushy leaves looked very inviting. I flopped underneath one of the trees and rested. After a while, I heard something drop next to me. I turned and picked it up, sniffing it carefully. It was an apple.At that time, I had only tried apples once, as a pup in a supermarket. I'm almost positive that they had been synthetic. I wasn't too fond of the ones I had tried previously, so I looked it over uneasily and took a bite. To my delight, this apple tasted nothing like the one I had before. It was crisp, juicy, and delightfully sour-sweet. It filled my mouth with apple juice so quickly I nearly drowned (perhaps a bit of an exaggeration, but this was a big moment for me. I'm allowed to exaggerate a little)! I wanted more, but I didn't know where this one had come from. At that point I didn't know apples grew on trees, let alone the fact that the trees I had been laying under were growing apples that very minute. I used my common sense; I knew the apple had fallen from somewhere. For all I knew there could have been monkeys in the trees throwing apples. But when I looked up, my answer was clear. All of the trees around me were bearing gleaming, plump new fruit just waiting to be eaten (preferably by me).With the help of a few clumsy birds, I was able to collect around 10 apples or so. I had finished them all by that afternoon.
I love apples now just as much as I did then. All kinds of apples.Granny smith, macintosh, golden delicious, applesauce, apple juice,apple pie, anything apple you could imagine! I've even taken to coming up with new apple recipes. Every single day, I have to have 4 apples at the very very LEAST to satisfy my cravings.
ALL ABOUT APPLES
Since discovering the lovely apple, I decided I should know
more about them. So, I went back to Pasta's and dug out every reference book I could find (which was quite a few). There's so much information on them! It's like they have their own little world, so many little things I never knew about. Every apple, every tree, has its very own life, with different stages and processes. It really makes me think. Now, before I eat an apple, I always have to look at it, evaluate it. It's sort of cool, knowing all these things. A whole little world, inside an apple peel.
It starts out as a seed, just one little seed to start all of that. Just a seed? THAT'S the part that really makes me think. These apple trees can grow to almost 40 feet tall, and they all start as just a little seed. From that seed grows the apple tree, Malus domestica, which can take a number of years to grow. Once it's grown, the tree starts to produce apples. And apple blossoms! My very favorite flower. They're such pretty little things. Anyways, once the apples have ripened (which takes several months), you can pick them. Most people like to use the "twist and pull" method, but I don't have time for such precision. Usually Benny knocks apples down for me, or some birds help peck at the stem until it falls. Or, if the tree is low enough, I grab them myself. But we have to be careful. If you bruise the apple, it could spoil! Be sure to handle apples carefully.

Apples are the most popular fruit in America. Even more popular than bananas, blueberries, even strawberries! And Washington is the #1 apple-growing state in the US. I'd like to visit there someday. Apples are really lovely health-wise, too. They may reduce your risk of getting several kinds of cancers, they're rich in vitamins and minerals, help cleanse your teeth and mouth, and even reduce your cholesterol levels. They also help with weight loss, for all you ladies out there watching your figures. I suppose the phrase "an apple a day keeps the doctor away" is pretty accurate, huh? There are fun things to do with apples, too, like apple races! What you do in an apple race is you hold a toothpick (or anything, really) in your mouth, and push your apple along, and see who crosses the finish line first! Sure, you would look pretty silly, but it's loads of fun. There's also apple-on-a-string. You tie an apple to a string, hang it up, and try to bite it without using your hands. It's a lot harder than it sounds! There's even fun things in neopia to do with apples. Apple bobbing came to the haunted fairgrounds in 2010, and it's my favorite game! Go on down there and talk to Bart, and go ahead bobbing.


Apples help keep the doctor away,
Apples make for good fun at your play,
Apples are chosen as to best use,
Apples are popular, even as juice.
BENNY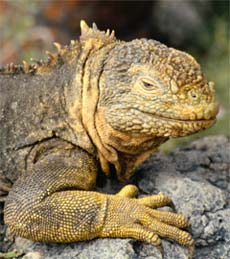 This funny-looking little guy is Benny, my chuchuana. Oh, no, don't get me wrong, I love him! He likes to tag along when I go exploring, and he's great at climbing trees to help me find the best apples. Although his laziness really isn't helpful. Most mornings, I wake up long before he does, and all he wants to do is sleep and sleep. Sometimes I just leave him there, asleep wherever it was he happened to flop the night before. A lot of times I don't see him all day, and when I come back to where we usually sleep, he's still there. He likes to ride on my shoulder, since most of the grass around here is pretty tall and he can't see straight (although it's very possible he just doesn't want to walk too much). He's a good pal to me. I first met Benny not too long after I decided I'd live in this valley. In fact, unfortunately, I think I sort of...took over his home. Not the entire valley, of course, but the hollowed-out tree where he likes to sleep. Although he didn't seem to upset. In fact, I think he was kind of glad that he had someone to be with. This place really isn't bustling with life, other than some bugs (which, usually, he eats), and birds. Benny has some sort of beef with birds, I'm not sure what it is. He just doesn't like to be around them.
He's a surprisingly good swimmer; we go out to the swimming hole or the river sometimes to see who can stay underwater the longest, who can swim from one end to the other the fastest, who can swim underwater the longest. He's like my little brother, really. My little brother that isn't half as annoying as I imagine a real little brother would be.
FAMILY
Pasta is my owner. Although, I don't really like to use that word. Owner. I'm a living thing, I can't really belong to anyone, right? Anyways, Pasta isn't so bad. She can be a little spazzy at times, but she's alright. I'm glad I don't live with her, though. No offense to her, but she really needs to learn how to organize. You can't find a thing in that house of hers! I mean, she seems to have some twisted idea of everything having a place, because she always knows where things are, but you can't walk across the floor without stepping on something. I like to go into her room when I visit, and play her guitar. It's one of those things that just seems to calm me down. She's caught me several times, but I don't think she minds. In fact, she's said she likes to hear me playing while she's going around the house doing things.

Liensu sure is something. I can hardly keep up with her, all that energy of hers! She's always telling me that I'm a slowpoke, that I have to keep going, keep moving. But if we keep running and running, how can we enjoy the sunset? How can we watch the clouds or watch how the fish in the water make little ripples in the pond, like invisible rain? I love her, though, she's so sweet. She means well. I'd just like to get her to slow down, look around! I guess she doesn't know what it's like to have so much to look or marvel at, living in that snowy wasteland she calls home. But hey, I'm not one to judge. To each his own!


Vudari is my older brother. I hardly ever see him, though. He's always locked up in his study, reading. He's not the most social guy in the world, Vudari. Not the kindest, either. He's just a big grump! I've tried to be sociable, I've been nice, but he always just says "hrmph" and goes back to his books. Liensu is the only one that can make him smile. The only one that can call him "Vudi", too. That's her little pet name for him, and if anyone else calls him that he gives them a dirty look. I guess she's the only one cute enough to pull it off without sickening him. Just between you and me, I know he has a soft spot for her. It's easy to see why, though, she's the sweetest little thing.
FRIENDS
Sacred is quite the guy. He likes to hang around really hot places, ("hot spots", you could call them, teehee.) like volcanoes and such. He's so full of energy! Maybe someday he could show me a volcano around my valley somewhere. I could visit him from there! That is, if there even are volcanoes around here. If there were, he'd be the guy to know where to find them, however. He's keen to that kind of thing.
image © littledragon1800.





Roleplay is open ! neomail pasta if you're interested.












LOVE
Love? I've never really given it much thought. I don't meet many people around here. I don't have many friends, let alone someone to fall in love with. I know he's out there somewhere; I believe in soul mates and all that. I'm eager to meet him, whoever he may be, but until then I've got the valley. Family, too! And Benny, of course.
ADOPTABLES
Lupe adoptables, just for you!

RULES
• no entering in the BC or AG.
• do not remove my signature.
• Please, only take a custom if it was made for you.
• You have to have a ref sheet! I'm terrible with descriptions, so I wouldn't be able to make an adopt for you, even if you were extremely detailed. :c

Trades: Open


Requests: Closed



To-do:
none




BASICS


none yet !



CUSTOMS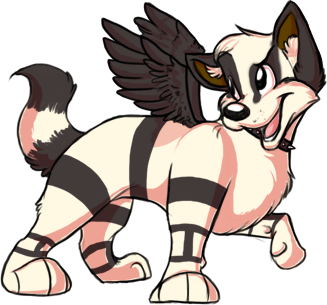 RETIRED
COPYCATS
ART GALLERY

drag to address bar for full view

BY PASTA
....coming...
BY OTHERS




by Lani! ................by Rana! ................by Kristin!
link back
come again soon!
50x50
link out







credit


All art/writing and colbie © me
Gift/fan art, adopts of colbie, and characters I draw adopts of are © to their rightful owners.

NEOPETS, characters, logos, names and all related indicia
are trademarks of Neopets, Inc., © 1999-2011.
® denotes Reg. US Pat. & TM Office. All rights reserved.
PRIVACY POLICY | Safety Tips | Contact Us | About Us | Press Kit
Use of this site signifies your acceptance of the Terms and Conditions

You've clicked on a link that will take you outside of
Neopets.com. We do not control your destination's website,
so its rules, regulations, and Meepit defense systems will be
different! Are you sure you'd like to continue?
It is a journey
I must face...alone.
*dramatic music*
I want to stay on Neopets,
where the dangers of
Meepit invasion
are taken seriously.

You've clicked on a link that will take you outside of
Neopets.com. We do not control your destination's website,
so its rules, regulations, and Meepit defense systems will be
different! Are you sure you'd like to continue?
It is a journey
I must face...alone.
*dramatic music*
I want to stay on Neopets,
where the dangers of
Meepit invasion
are taken seriously.

You've clicked on a link that will take you outside of
Neopets.com. We do not control your destination's website,
so its rules, regulations, and Meepit defense systems will be
different! Are you sure you'd like to continue?
It is a journey
I must face...alone.
*dramatic music*
I want to stay on Neopets,
where the dangers of
Meepit invasion
are taken seriously.

NEOPETS, characters, logos, names and all related indicia
are trademarks of Neopets, Inc., © 1999-2018.
® denotes Reg. US Pat. & TM Office. All rights reserved.
PRIVACY POLICY | Safety Tips | Contact Us | About Us | Press Kit
Use of this site signifies your acceptance of the Terms and Conditions