welcome
Welcome to my
Agenda
! Feel free to stalk it as much as you'd like. ^_^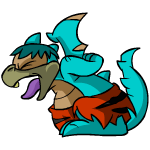 Here is the
basic information
about me.
Name: Cib

Age: 21

Birthday: May 27

Avatar Count: 266

Username: cibola

Main or side account? Main.

Side Accounts: ciberino, imprintable, totalitarianist, jewgirl094

Site Names and Links: I own Cib's Premades and Cib's Pet Application Guide; however, I only update Cib's Premades now.

Random Facts: I love wolves. I love Lord of the Rings. My favorite author is Brent Weeks. I have a terrific boyfriend. I'm a Baylor Bear.

Why Studio?
Studio is the perfect guild for me for multiple reasons. I've made the best friends already. It's a guild with hard workers in it, who keep me accountable with my site and
push me
to do better work. It's a home. If you're a site maker without a guild, seriously consider Studio as a guild home. You cannot surround yourself with better people on Neopets.
cib's premades
Cib's Premades
is my premades site that I have been running (on and off) since
2010
. Until recently, I only offered userlookups, but for 2013 I have added petpages. My ultimate goal with any premade I make is to have something simple yet elegant. I want people to be able to use them just how they are or edit them to their liking. I started editing lookups when I first joined Neopets, and I knew I wanted to create something that was easy to edit yet still appealing.
I have been overwhelmed with how well my premades have done, and I cannot thank people enough for using them. I still get excited every time I see a person using my premades, and I hope that I can continue that with my petpages that I am going to be working on.
Here are some goals I have for my site:


Be ranked at multiple
directories
.
Be recommended at
The Shelf
.
Have at least
6
good petpage premades.
Reach 150 page views at the
petpages site
.
Have a new
site spotlight
every week.
Sometimes I tend to go poof and disappear for a while due to school, but this semester I plan to at least get on once a day to check neomails and such. Hopefully I can add at least a petpage premade a week, which will keep people coming back to my site.
stalk list
Here are some of my favorite sites.



Don't own a site but want to join a wonderful guild? Great! Why don't you take a look at Wistful?! Wistful is private, NR guild co-owned by one of my best neofriends Laura and the ever-talented Sosu. Go check it, and start applying now!
---
Link back to my agenda? Hover for artist.
stuff for me
Here are some links for me.

Request Form

Request Accept

Request Denied


↑ Thank you Nicole!
credit
Cib's Agenda
(v.1 Jaquas) and all graphics, coding, and content ©
cibola
2010 - 2013.
Color palette from
Kleur
, under
User Submitted Palettes
.
Credit style inspired by
Cass
at
Soroptimist Directory
. You're amazing!
Most of my inspiration comes from everyone at
Studio
; they are the most wonderful people on this site, and I am so
thankful
for them.
Resources: Bullets from
Jubillee
,
Peach Pit
, and
Pirouette
. Divider from
Details
. Thank you to all of you!