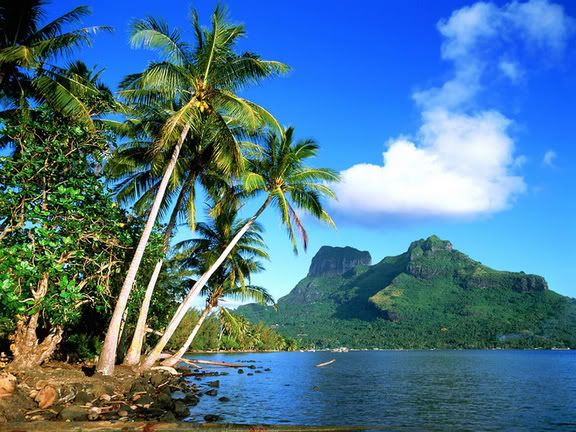 Virginia's Music Codes

Welcome to Virginia's Music Codes! REQUESTS ARE CLOSED TEMPORARILY AND SHOULD BE BACK UP SOON! SORRY! I just have to catch up on all of the requests that I've gotten so far, so don't worry, they'll be back up soon. I have one rule though, only one song request at a time. When you request it may take a while to get. I will not always respond, so just keep checking the page to see if your song is up, if it's not up after a week, you may *kindly* let me know. I do full versions and short versions. Please don't steal, I'll report you if I see you doing this...so keep the link on! I also have a TV and Movie theme music page on my Bruce's page, and a Disney music page on my kougra's page, you can check those out as well! I have links below-If you would like me to put up a link to a certain page of yours, graphix, music, guild, etc., let me know! Remember, the full versions may take a minute or 2 to play the first time you put them up, but after that, they should play automatically! Neomail me if you have any questions! Enjoy! I don't like to put up any songs with nasty things, but if a song is a little iffy, a $ sign will be placed next to it, so be warned.

Radio

You're listening to Collide by Krystal Meyers!




Link Me

Link To Me...



Affiliates
Virginia's Theme Music!
Virginia's Disney Music!

Music
3 Doors Down




Kryptonite *FULL VERSION*

Here Without You *FULL VERSION*

Let Me Go *FULL VERSION*




4th Avenue Jones




Stereo *FULL VERSION*




Aaliyah




Try Again




AFI




Miss Murder *FULL VERSION*




Alkaline Trio




Mercy Me *FULL VERSION*




Aly & AJ




Chemicals React

Rush

No One

Collapsed

Do You Believe In Magic

Walking On Sunshine




Angels & Airwaves




Good Day *FULL VERSION*




Anna Nalick




Breathe [2 a.m.] *FULL VERSION*




Aqua




Barbie Girl (in English) *FULL VERSION*

Barbie Girl (in German, I know, kinda weird) *FULL VERSION*

Turn Back Time *FULL VERSION*




Ashlee Simpson




L.O.V.E. *FULL VERSION*

Boyfriend




Avril Lavigne




Complicated *FULL VERSION*

Sk8ter Boy *FULL VERSION*

Tomorrow *FULL VERSION*

Nobody's Home *FULL VERSION*

My Happy Ending *FULL VERSION*

Fall To Pieces *FULL VERSION*

He Wasn't *FULL VERSION*

Slipped Away *FULL VERSION*




BarlowGirl




Let Go

Never Alone




Black Eyed Peas




Where Is The Love ft. Justin Timberlake *FULL VERSION*

Don't Lie

Pump It

My Humps

Don't Phunk With My Heart




Brad Paisley




I'm Gonna Miss Her *FULL VERSION*




Britney Spears




I'm Not A Girl, Not Yet A Woman *FULL VERSION*

I Love Rock 'n' Roll *FULL VERSION*

Stronger *FULL VERSION*

Toxic *FULL VERSION*

Do Somethin' *FULL VERSION*

My Prerogative *FULL VERSION*




Cascada




How Do You Do *FULL VERSION*

I Need A Miracle *FULL VERSION*

Bad Boy (Remix) *FULL VERSION*

Everytime We Touch *FULL VERSION*

Everytime We Touch




Cherish




Do It To It




Chris Daughtry




Wanted Dead Or Alive




Chris Tomlin




Indescribable *FULL VERSION*




Christina Aguilera




Ain't No Other Man

Fighter(Freelance Hellraiser edit)

Reflection *FULL VERSION*




Ciara




1,2 Step ft. Missy Elliot

Goodies ft. Petey Pablo

OH ft. Ludacris




Daniel Bedingfield




Gotta Get Thru This




DHT




Listen To Your Heart (Edmée's Unplugged Vocal Edit)*FULL VERSION*

Listen To Your Heart (Furious F. EZ Radio Edit)*FULL VERSION*




Dierks Bentley




Settle For A Slowdown *FULL VERSION*




DJ Sammy




Heaven




Evanescence




Call Me When You're Sober *FULL VERSION*

Bring Me To Life *FULL VERSION*

Going Under *FULL VERSION*

My Immortal *FULL VERSION*

Tourniquet

Imaginary

Taking Over Me

My Last Breath

Whisper

Haunted

Everybody's Fool




Everlife




I'm Over It




Family Force 5




Love Addict




Fergie




$ London Bridge




FFH (Far From Home)




Fly Away *FULL VERSION*

You Found Me *FULL VERSION*




Five For Fighting




100 Years *FULL VERSION*




Fort Minor




Remember The Name




Good Charlotte




I Just Wanna Live (remix)




Green Day




Wake Me When September Ends *FULL VERSION*

$ Boulevard Of Broken Dreams *FULL VERSION*




Gwen Stefani




What You Waiting For? *FULL VERSION*