FREE
! These tutorials will show you how to make beautiful layouts, which look like they were made with an expensive program, using the GIMP. You can download the GIMP at the
gimp.org
.
NOTE
: I use the GIMP V. 2.4.2, if you have an older version you might have some trouble finding some of the options.
Below is an image of my GIMP. Yours may look different depending on your version, or where you placed each -blocked- And yes I did make that layout.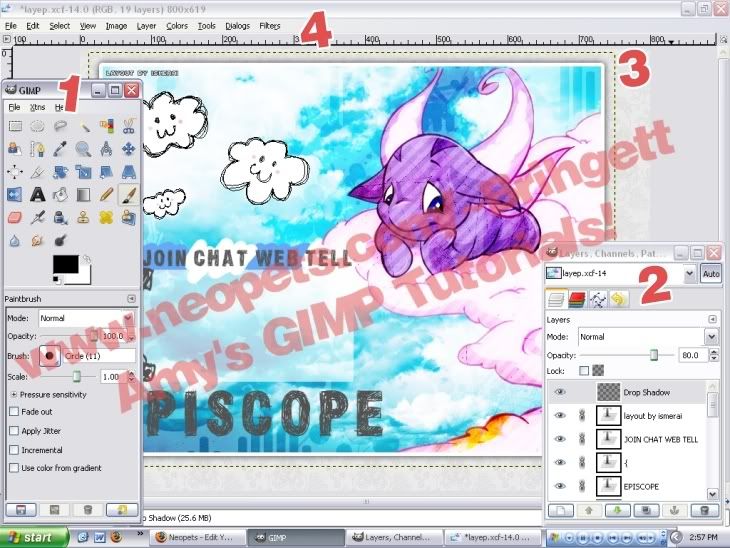 1.
The Main Menu
- This is your main window, if you close this, you close down the GIMP. It has all your tools on it and stuff.
2.
Layers Dock
- You can have different docks open, but this is the only one I use, the Layers dock. It's actually called the Layers, Channels, Paths, Undo Dock; but that's a mouthful, so we'll just call it the Layers Dock.
But I only use the Layers and Undo Section. You can close the other two if you'd like. This dock displays all your layers and undo history (Plus the channels and the paths you have).
3.
Image
- The picture your working on. You can have a large quantity of pictures open, but your computer might freeze from so many.
4.
The Image Menu
- This menu has every option that the GIMP offers, but it is only available when an image is open.

Okay so those are the tools I use the most on the gimp. Now let's go a little more in depth on these 9 tools. You won't use the other tools as much, so I'm not going to explain them.
001.
The Rectangle Select tool
- This is one of the most useful tools in my opinion. You will be using this tool, or maybe the ellipse select tool, to shape and make the blog of your layouts.
002.
The Move tool
- This handy little tool will help you move things around, layers, text, selections; whatever you want it to move!

003.
The Text tool
- Umm yeah, you use this to add your text.
You can select what color, size, and font you want by clicking on its icon.
004.
The Bucket fill tool
- This tool is used to fill in layers or selections with a color or pattern. It doesn't seem like much, but this little tool outdoes itself.

005.
The Paintbrush tool
- The name says it all! This will be your paintbrush, you can add your brushes to your layouts will this.
006.
The Paths Tool
- I basically use this tool to cut out PSDs or to give an exciting twist to the shape of a layout. This tool can also be used to make your text follow a certain path.
007.
The Blends tool
- This is basically the Gradients tool. You use this to blend two different colors into one; this is great when you want to colorize your layout with two different colors.
008.
The Eraser tool
- Hehe, if you can't figure out what this tool is for by the name, you definitely need some help.

Yeah, this tool erases stuff.
009.
The Rotate tool
- Another duh tool. It rotates things.

I'm going to use this stamp, 'cause i want to install one of these brushes anyway.
Okay first thing, copy the stamp (right click » Copy Image), then go to your main GIMP window, the one with all the tool buttons. Go to File » Acquire » Paste as New. Okay now, click on the image window and go to Select » All and then go to Layer »Transparency » Color to Alpha. The color selected should be white. Click OK. You image should be transparent now; you will barely be able to see the images on the stamp. That's okay. Now go to Select » None. Click on the Free select tool, it looks like a lasso and is next to the rectangular select tool and the ellipse select tool. Select the brush you want. Just one brush at a time. Once your brush is selected go to Edit » Copy. Then go to Edit » Paste as New Brush. Give it a name and a file name. Change the file name to something unique every time you do this because if you give all your brushes the same file name, they will eventually start replacing each other and you'll have to install them again. There, you've installed your first brush, congrats!
In this section you will be learning how to make the blog above.
Okay, first off, open up any image. I will be using this neopet background :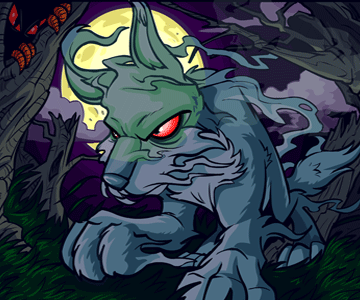 After you open up your image, crop it and resize it to your liking. You can crop images by using the select tool and choosing the part of the image you want, not the part you want to get rid of; go to image » crop to selection.
Now a cool effect you can use on your image is the angel effect. Here's how it works: first, duplicate your image, then go to filters » blur » Gaussian blur, now set the blur radius to a number greater than 20, it doesn't matter what number. Now after you blur it, your layout doesn't look great, yet. Change the layer mode of the layer you blurred, which should be the duplicated layer, to overlay. Now doesn't that look nice? If you don't like how it looks, you can keep changing the layer mode until you like how it looks like.
Okay now, we are going to add a blog. Make a new transparent layer. With your select tool select any part of your image, the part you choose will be your blog area. Go to the bucket tool and change the opacity to 80% (you can change the percentage to your liking), now fill in the spot you selected on the TRANSPARENT layer. I filled it in with white; you can choose whatever color you want.
You can add a border aroung the image if you please, I'm going to add a 1px black border around my blog. To add a border go to select » border, choose how thick you want the border to be, in my case I will chose 1 px. Now, go back to the bucket tool and change the opacity to 100% (you don't have to, I'm just doing this) and fill it in with black (or whatever color you want the border to be). Okay now go to select » none.
Now you're ready to add some text. Go to the text tool and from the drop down menu chose what font you want to use and how big you want the writing to be. I chose Verdana size 35. Chose what color you want it to be and make sure the antialiasing box is checked in, my font color will be white. Now click in any spot on the image and write your message. It doesn't matter if you text isn't where you want it to be we can move it. Go to the move tool and select one of the letters of the text and move it to your liking.
To flatten the image go to image » flatten image. To save go to file » save as. Name your blog and give it a format (gif,jpg,PNG) And Viola!
NOTE: This tutorial can be used to make guild layouts, just make everything a little bigger.
In this tutorial you will be learning how to turn this: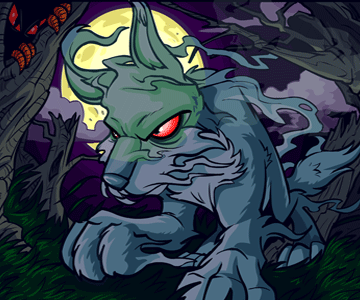 Into this :


Okay so you want to be able to make the image above, right? With the pretty text and the awesome border? Then put on your reading spectacles because this may take a while!
So once you have your image ready in the GIMP, crop it and resize it to your liking. Before I added the blog, text, or brushes I messed with its contrast and brightness and used the angel effect on it. I explained the angel effect in the tutorial above, making a pretty basic Blog. To change its brightness and contrast go to Colors » Brightness-Contrast.
After you finish messing with the main image, we're going to add some brushes; you can totally skip this step if you want. I made a new layer, a transparent one. I added a few brushes here and there and set the layer to Overlay. It looks pretty good now.

Okay so now add a new layer, this will be for your blog. I explained how to make the blog in the above tutorial, so I'm not going to explain it here. Now, add a new layer, we're not going to use this layer just yet. Now go to your text tool and add your message and move it to your liking. When you have it where you want, make sure you have some space around the text because we're going to add a border to it.
Make sure the text layer is your current active layer then go to Layer » Transparency » Alpha to Selection. You will see that your text is outlined with a dashed line that seems to be moving, good! Now switch your active layer to the layer we made a while ago, but did not use. Okay, your text should still be outlined. Now go to Select » Grow, chose how much you want your border to be, I made mine 3px. Okay, you should see the selection is bigger than your text now, fill it in with any color you want. If you want an extra border, like the one in the example above, make your blog layer your active layer, this layer should be UNDERNEATH the text layer and the layer we just used. Now again go to Select » Grow and make it grow, I made mine grow 2px more. Now fill in the layer with a different color.
Okay! Now for the tricky part, the border. Once you get the hang of this, it's pretty easy. First go to Image » Canvas size. Now Add about 10px to the width of your canvas, the height should automatically change too. Click the center button; this should center your image into the new canvas. Click resize. Add a new WHITE layer and drag it to the bottom of all the layers. Now select your image layer, the first layer you started with, and make it your active layer. Go to Layer » Transparency » Alpha to Selection. Now make the bottom white layer your active one again and go to Select » Grow and make it grow by 5px. Now for the drop shadow. Go to Filters » Light and Shadow » Drop Shadow. Change the offset X and Y to 0. Make sure the resize button is checked and click OK. Now click on the white layer if you see the gray and black checkered background, go to Layer » Layer to image size and fill it in with white.
Okay now flatten your image, Image » Flatten image, and save your work!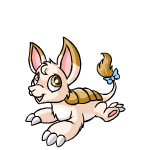 In order to make this one:

Ok so once you have your image go to File » Acquire » Paste as New. Now select the fuzzy select tool, it looks like a magic wand. And where it says 'mode' select the second rectangular box which is the 'add to current selection' button, like below.
Now select all the areas you want to be glittery, it doesn't matter if they are different colors. All the areas you want glittery should be selected now, now go to Layer » Duplicate Layer. Now do it again. If you don't already have the layer dock open (the third window of the gimp that shows you all the layers you have), open it by going to Dialogs » Create New Dock » Layers, Channels & Paths. Go to the layers dock and select your bottom layer it should be names 'Pasted Layer' if you pasted in the image like I did, it does not have to be named that though. Now go to Filters » Noise » HSV Noise. A window should pop up that looks like this :
Now match your settings to mine.
Holdness
: 8
Hue
: 0
Saturation
: 0
Value
: 255
Click ok. It won't look like anything is different since you should have done that to the bottom layer. Now click the middle layer in your layer dock. Again go to Filters » Noise » HSV Noise. Now leave everything the same except for the value, lower the number to 254, and click okay. Repeat this with the top layer but change the number to 253 and click ok. Go to Select » None. To preview your animation go to Filters » Animation » Playback. To save go to File » Save As. Save it as a
GIF
image. This should come up when you do so.
Match yours to mine and click export. Tadah! You now have your very own glitter.















Content, CSS, and Tutorials made by me, (ismerai).
Stamp Image used in the 'Downloading Brushes' Section (c)Swimchick.net.
Neopet backgrounds (c) Neopets.com
Smilies by vBulletin