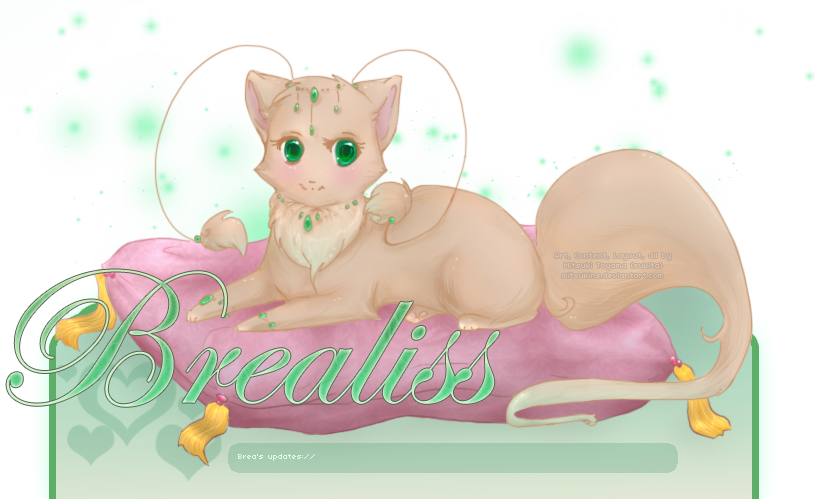 Welcome!
Petpage last updated: 3/13/12


Some more art coming soon + anthro design!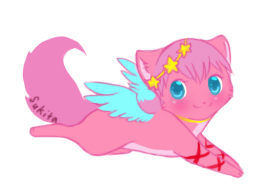 For Mitsuki! c: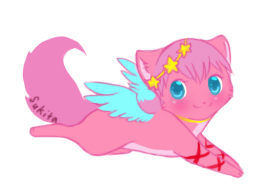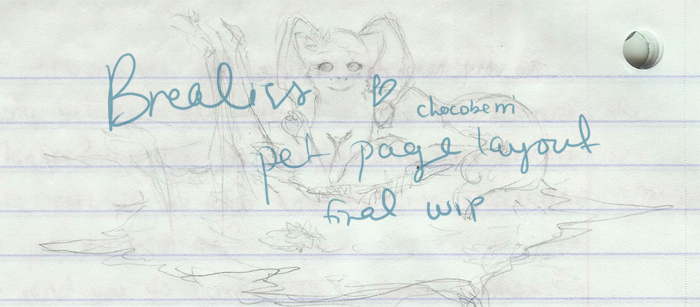 new layout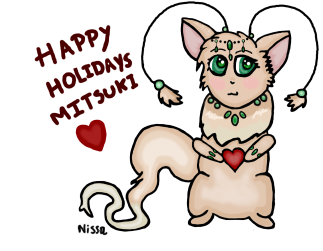 Freaking adorable fan art from Nissa. 8DDD From the time being it's displayed in this special place hehe. THANK YOUUU~ 83
Goals:
-get adoptables done
-write content lawl

Brealiss: *pushes Mitsu away* Yoooo~ There's currently nothing here but check back later! Why don't you take this super pretty amazing button of me so you can come back? ;D



About Brealiss
So I was never supposed to be a prophet. In fact, I was born in future if you look at it. I have no idea how I managed to travel back in time to this place they call Egypt. But I did, somehow. I can't remember how I traveled though, it's all a blur now, but somehow I ended up in someone's lily pond. Of all places to make an entrance right?

Story concept is coming~ seriously I have all 7 pages written out, it just needs to be typed. 8(

Mitsuki's art:


FAN ART


By the amazing May~! *W* Thank you so so muuuchh!!
NEOPETS, characters, logos, names and all related indicia
are trademarks of Neopets, Inc., © 1999-2013.
® denotes Reg. US Pat. & TM Office. All rights reserved.
PRIVACY POLICY | Safety Tips | Contact Us | About Us | Press Kit
Use of this site signifies your acceptance of the Terms and Conditions