You can also vote for Pink Lemonade Graphics here.
Hi guest and welcome to Pink Lemonade Graphics! Please take a look around and feel free to use the graphics at any time!
Please refrain from stealing, I spent a long time working on the graphics.
Thank you, and enjoy!
Currently, I am NOT taking requests. However, if you have a suggestion on what I should make next, feel free to neomail me! (pink_lemonade_15)
Advertise Pink Lemonade Graphics!
If you so feel the urge to advertise this site, feel free to use the following advertisement!

Link Back

Do you feel that you deserve an award for your hard work? If so, this is your chance! Here is an award that you do not need to apply for, just copy, paste, and enjoy!


However, for this award, you do need to neomail pink_lemonade_15 with your petpage to apply.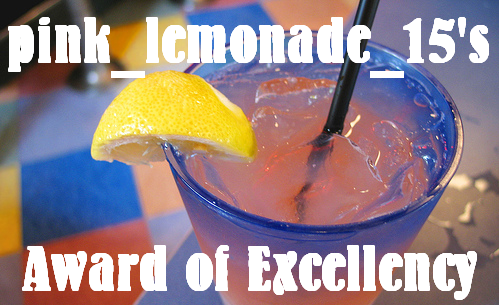 Userlookups
Beach themed

NEOPETS, characters, logos, names and all related indicia
are trademarks of Neopets, Inc., © 1999-2013.
® denotes Reg. US Pat. & TM Office. All rights reserved.
PRIVACY POLICY | Safety Tips | Contact Us | About Us | Press Kit
Use of this site signifies your acceptance of the Terms and Conditions