I'm listed in the following screenie directories:

If you sign up for Neopets Mobile by clicking this graphic, you'll get a
free Lutari Talisman bead when you sign on to Neopets Mobile from your phone!
Welcome guest!

Check out my galleries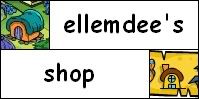 Need screenie help? Check out the screenie guides listed my helpful links page!





CATEGORIES
Click on a category name...

Boards. Glitches. Lab Ray. Island Mystic. Pets Say the Darndest Things. Random Events. Avvie Events. Shop Stuff. Misc Goodies
Screenie Awards & Kudos. Link to my Screenies

...or just leisurely scroll through and enjoy the scenery.


BOARDS
File under: What were they thinking???





No, actually - we're smart enough not to post boards like this.





...and the beggars jumped on this one...





Yeah, this tactic will work for sure. Especially the calm and reasonable board title...





Seriously, some people have nothing better to do than to try to scam others.


Back to top
GLITCHES
Stuff happens


Oops, sidebar glitch!





Another glitch.


Back to top
LAB RAY
Click here for ellemdee's Lab Ray Log
Back to top
ISLAND MYSTIC
And hilarity ensues


I was wondering where that went!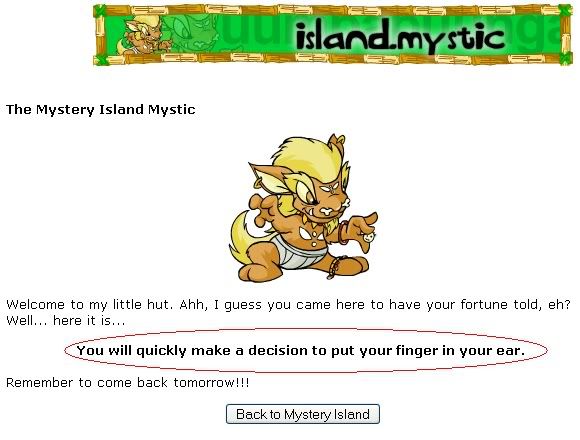 ...ok...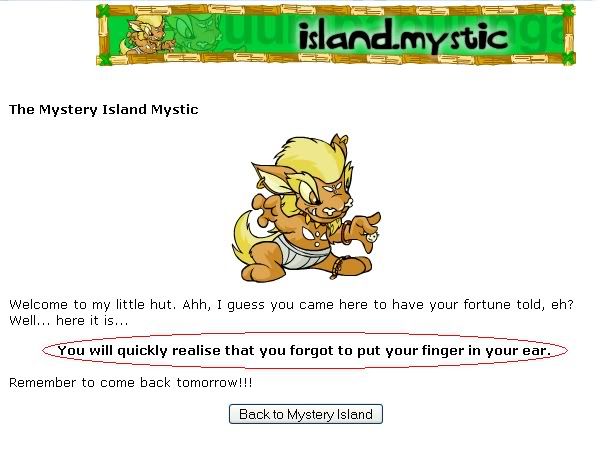 ...another ear prediction...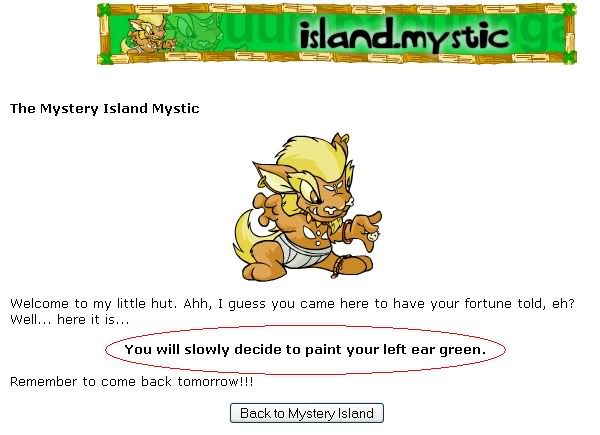 Seriously, what's this obsession with ears?






Ah, now a prediction that makes sense! lol


Back to top
PETS SAY THE DARNDEST THINGS
Awww, they grow up so fast...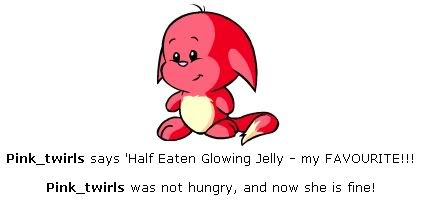 Yes, that sounds delicious!


Back to top
RANDOM EVENTS
Just some of the random events I've encountered




Apparently, something has happened - I'm not sure what, but SOMETHING!







Mmmmmm, that sounds delicious, floor potatoes.
There's nothing quite like mashed potatoes that have been dropped on the floor,
maybe walked on by a few people, sitting in the sun all day....excuse me....






Well, that was nice!








Now that's a mean trick!
I almost fell out of my chair the first time I got this one.



AVVIE TIME
I just recently started taking screenies when I get avvies











Back to top
SHOP STUFF
Screenies from both "official" shops and users' shops
...hehe...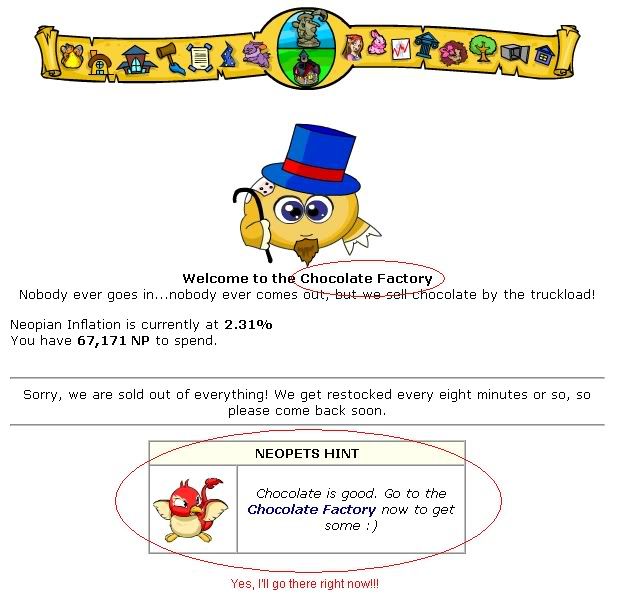 Back to top
MISC GOODIES
A bit of this, a bit of that...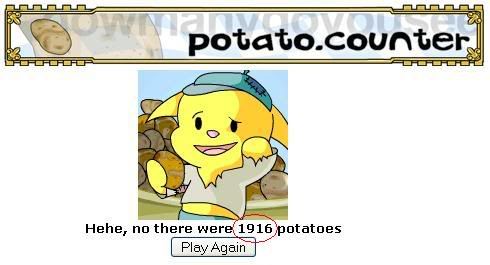 This many potatoes would weigh over 700 pounds! I wonder how much that would be in NeoPounds...


Back to top
SCREENIE AWARDS & KUDOS
Click here to see my screenie awards and kudos
Back to top
MORE SCREENIE PAGES
Click here to see more screeniemaker's screenies
Back to top
Would you like to link to my screenies?

Here's the code:



Thank you!