Hello
Syd is a rough-around-the-edges kinda girl. She is mostly solitary and doesn't like to talk about serious matters unless it involves The Warren, which she is very passionate about.
Animals, The Warren, and the people of The Warren are the things she cares about most. She learned so much from college and knows a lot about animals which makes her an excellent hunter. She puts all her time and effort into hunting and sometimes takes week long hunting trips by herself.

Name: Sydney Anja Marston
Normie or Gifted?: Gifted
Age: 23
Rank: Lead Hunter
Height: 5'4"
Hair: Naturally light blonde. She joined The Warren with her short hair but has since grown it out into unruly curls. She still keeps the one side shaved
Eyes: Her eyes are usually a light blue, but can fade to a green or a grey hue depending on the lighting.
General Appearance: She is generally an average height and weight, but had lost a few pounds during her trek to safety. She Has become leaner and more physically fit since then, losing the little extra fat she had and trading it in for muscle.
She has several tattoos, her most prominent being a sleeve on her left arm that depicts several varieties of flowers. She has many others including an elephant, a spear, a skull filled with flowers, among others.
Syd mostly wears tank tops or t-shirts, shorts due to the heat, and army boots to keep moisture, sand, and creepy crawlies out.
Personality
Syd is a rough looking girl despite her size. She is a bit rough on the inside too, but it's only the outer layer really. She has a huge soft spot for animals and children and will protect them at all costs. She is truly a giver, even if she doesn't outright admit it.
She is very bullheaded and strong-willed, coming off as argumentative and arrogant rather than helpful. She can be extremely mean if you rub her the wrong way, making an enemy out of her easily. She can hold a grudge forever and will, unless you apologize.
Once you get past the very rough exterior, you are welcomed into the warm embrace of lifelong friendship. She's got your back for as long as you need and will always keep watch over you. She's someone who, when you earn her trust, will give up her life for you.
Mutation
Projection of Location. She is able to project a scene, anything she can come up with, on one target. It is extremely disorienting and is like you are in another location entirely. You hear the sounds, feel the temperature, smell the smells, and can even feel the objects in the projection but they are all illusion. You are physically there, but you are mentally wherever she chooses.
She is able to project on herself under any condition without headaches though, due to the thoughts not leaving her head.
Weaknesses:
She cannot hold her projection very long. It lasts up to 30 seconds, but lasts a bit longer every so often, to to her building it up. There can be flaws in the "fake world" each time though, that may tip the person being projected on off. Her mind has to be totally clear, except for the place, to project. Otherwise, thoughts she has may incorporate themselves into the "fake world" and be devastating.
She can also not hold people with very strong minds/wills for very long. Her grip isn't that tight and if you don't whirl into a panic immediately and stay calm, she loses her grip and you become less vulnerable.
It is very taxing for her to project these things and can only handle one target at a time. She needs a lot of time in-between projections to calm her headaches and recuperate herself.
History
Syd was going to college to be a zoologist, majoring in biology, when The Cure was announced. Her coworkers and classmates knew of her talent, and were appreciative when it helped soothe the animals during procedures and such, but after The Cure, they all urged her to turn herself in and become fixed because it wasn't safe to be different.
Instead of attempting curing herself, she decided to leave, and went on the run. She left her beloved pet, a beagle, in her parents' backyard before hitting the road. She hadn't had any clue if she would survive let alone if her pet would, so leaving behind was the best option.
Taking off in her jeep, she drove as far as she could, avoiding many populated cities where they were checking for gifted in every nook and cranny.
After a few years on the run, she met Derek and was welcomed into the Warren and into her current family, home, and life where she is now the hunter for them.
Other Pictures
her hair before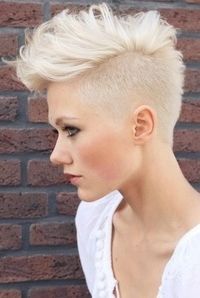 her hair now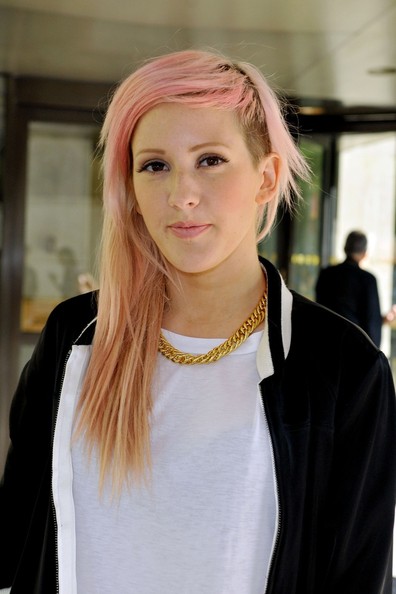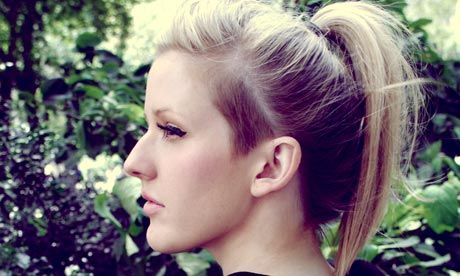 Art
Site
Petpage template from
Bio
.