Welcome to
Str4wb3rry_Sh0rtc4k3
s SCREENIES!!!!!
Don't forget to link to me on your page!

(Click on my button and it'll take you to the code.)
These are just some funny and interesting things I've found while lurking around the boards.
Some are funny topics, some are funny replies, some are both.
I've just added some new ones at the top.
Of course, the older ones are still there towards the bottom for your entertainment. ;)
*All uncovered usernames I've gotten permission to use.*
Anyway, read on.... and
enjoy!
Fraoch's words to live by...
__________________________________________________________________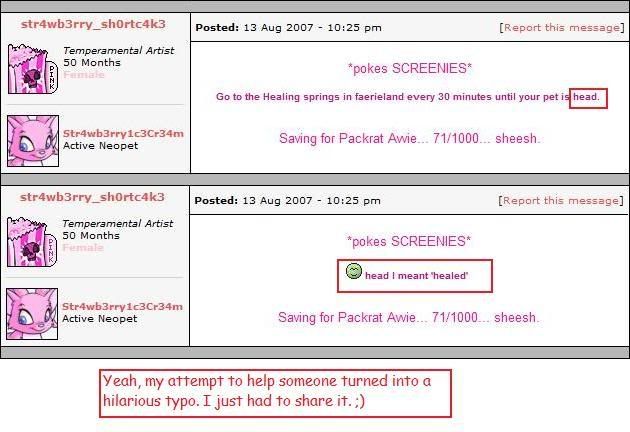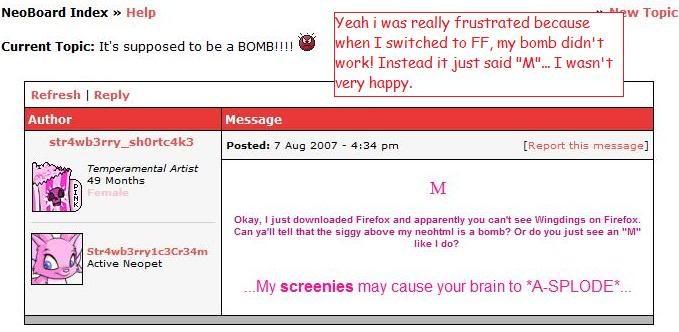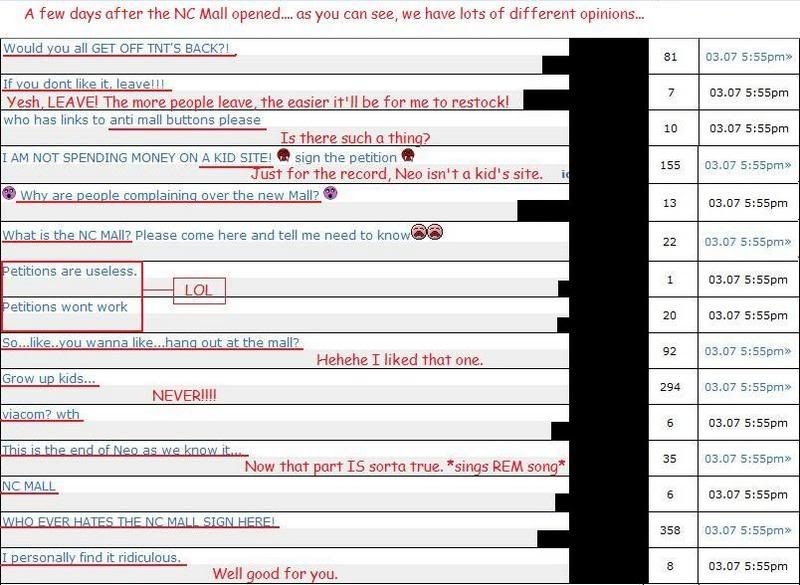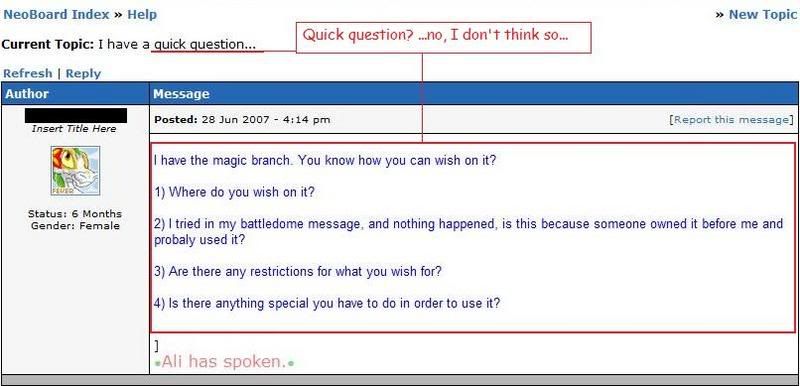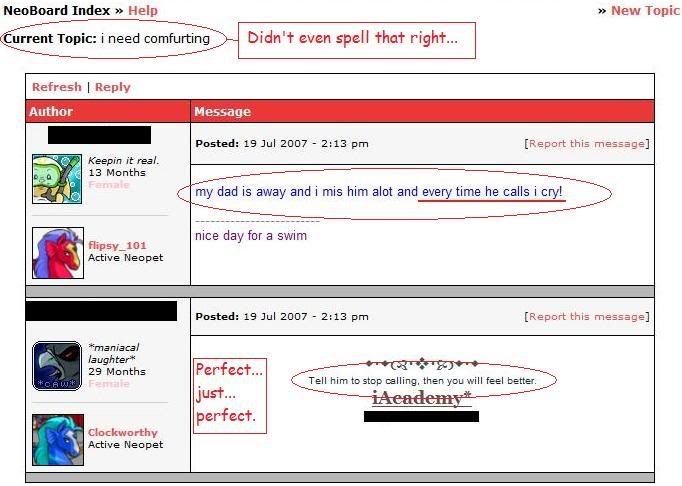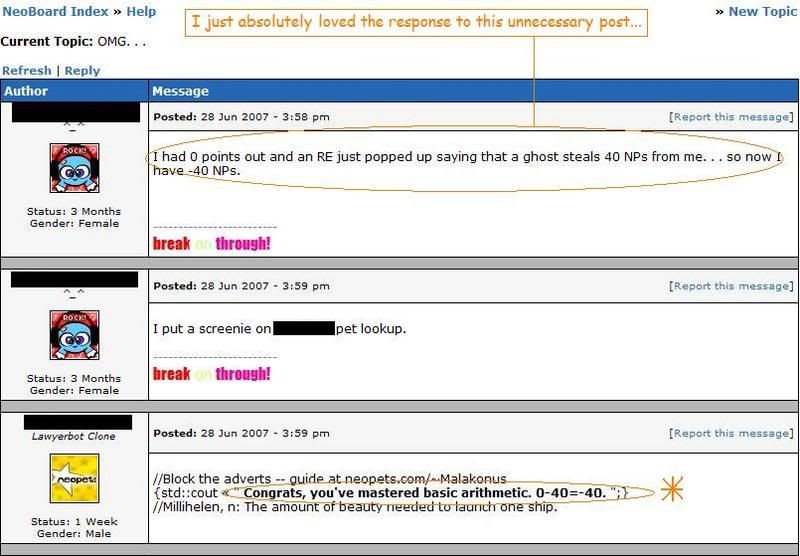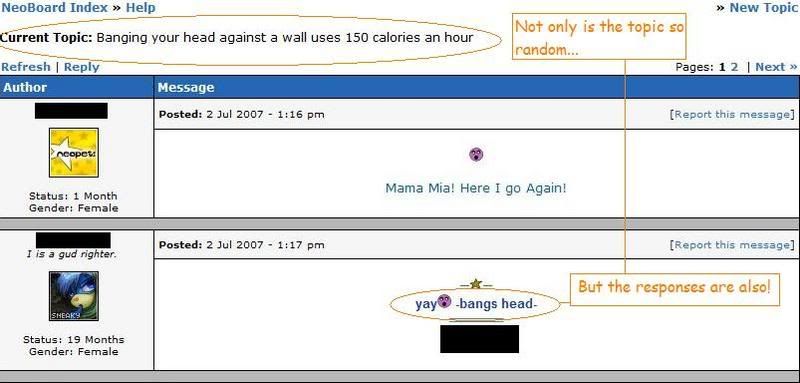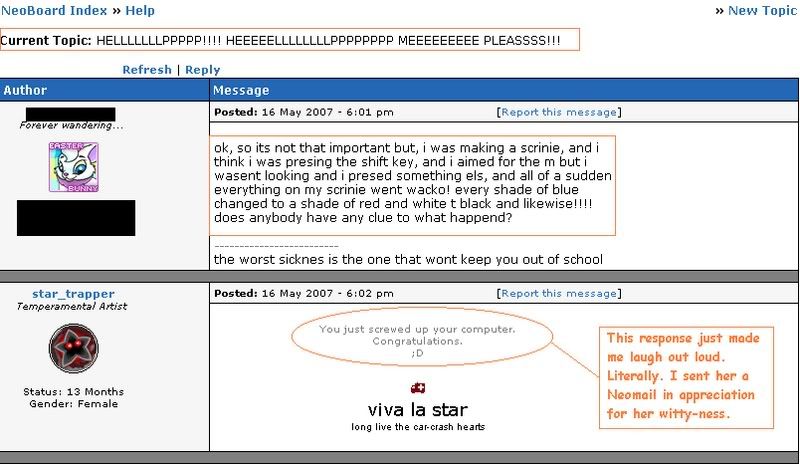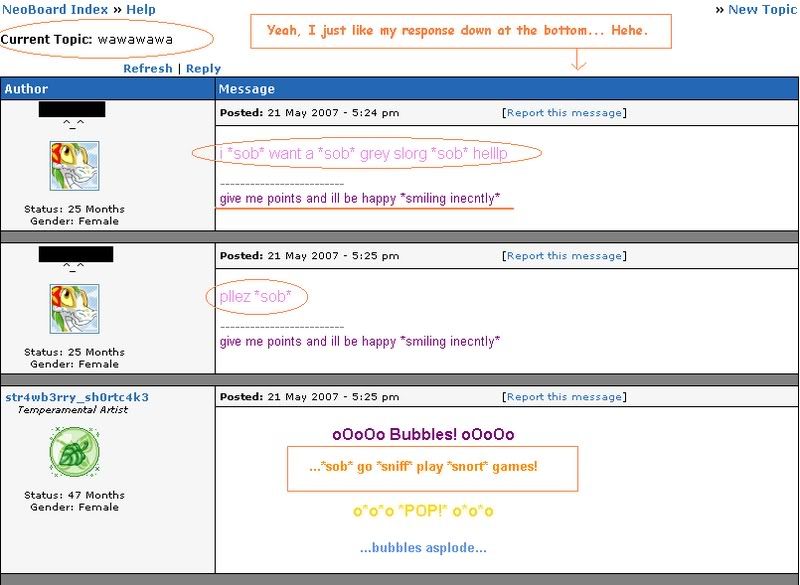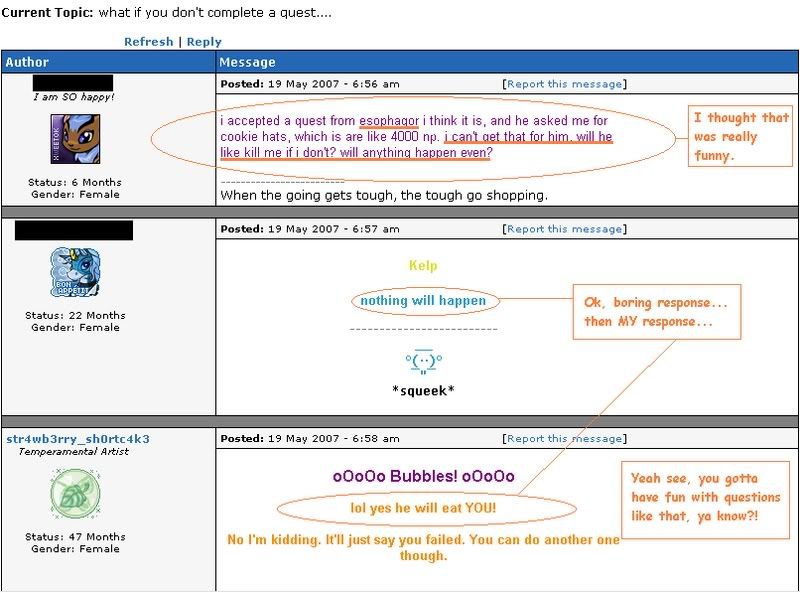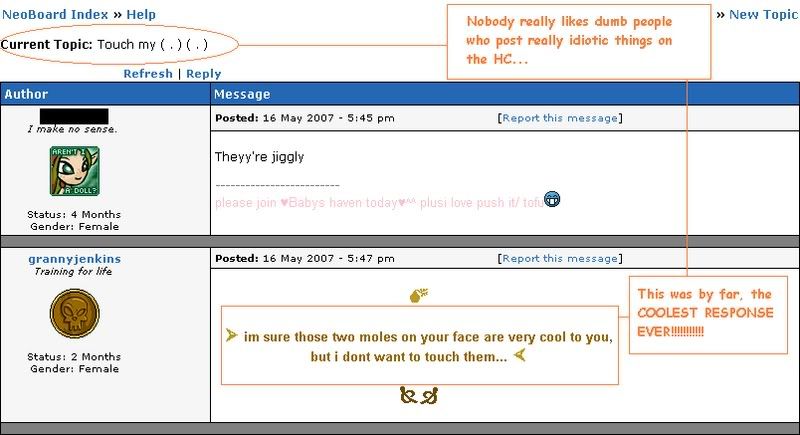 What this person is asking for is worth a TON of np. It's so ridiculous. Oh and someone please tell me what a THORNBETTY IS!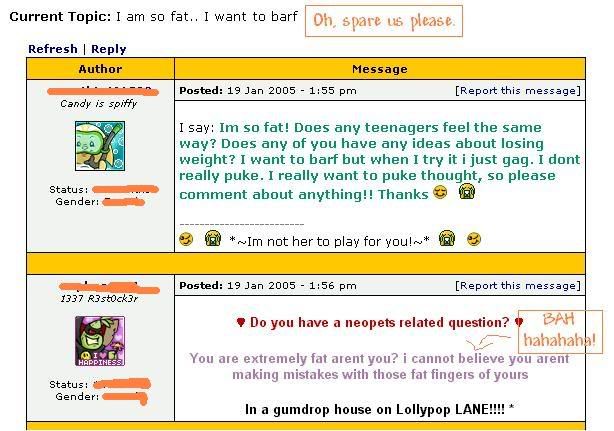 Let's do the hamster dance! doo dee dum....
C'mon people, find a dictionary.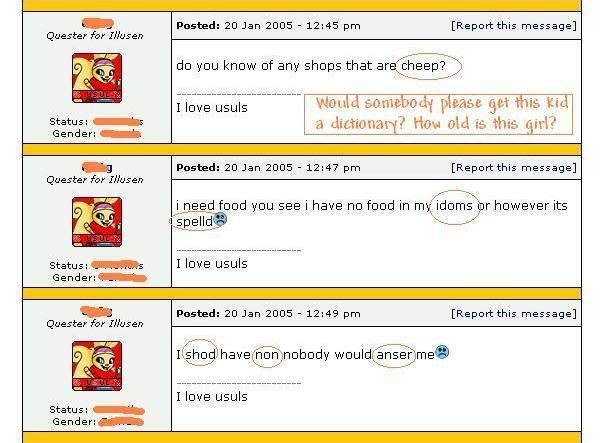 Okay, COME ON! Grrrrr....
Oh, no she just didn't! *GASP!*
How in the world....
Gibberish perhaps?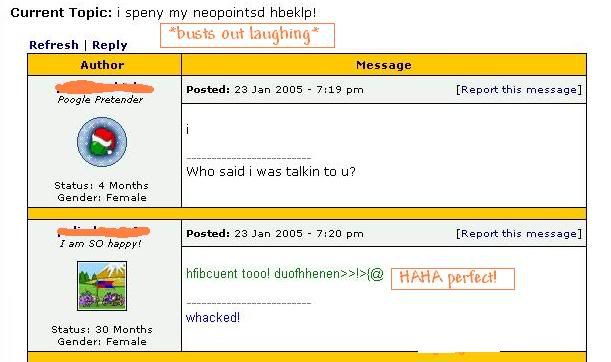 I was just trying to help!
This person must have taken a LOOOONG break from Neopets....

Try the newbie boards for this type of stuff.
This person neomailed me because she didn't like what I said on the boards. Heh.
Neopoints loan? Um no.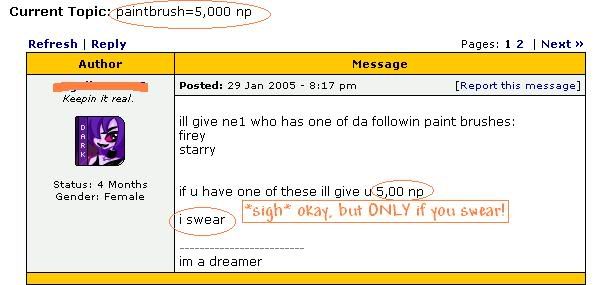 Grrr, those darn sollers!

Will the real Neo-rapper please sit down...
I kept the username because it kinda cracked me up.
This one is veddi strange...
AHHHH!!!! INVASION OF THE CAPS LOCK KEY!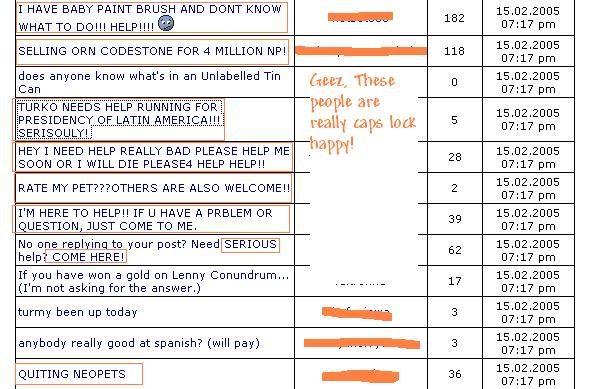 I found these responses veeeeery funny.
Birthdays... oh goody.
WOW, I AM easily amused...
Just a dumb neomail...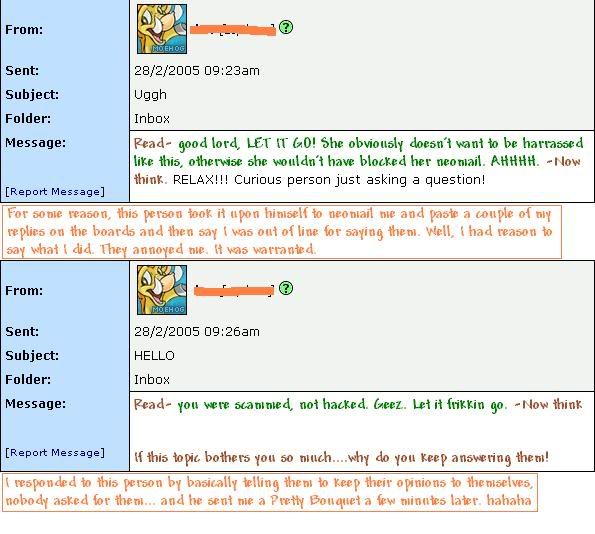 We got some sick people here...
My Musical Guilty Pleasure = Kelly Clarkson o.O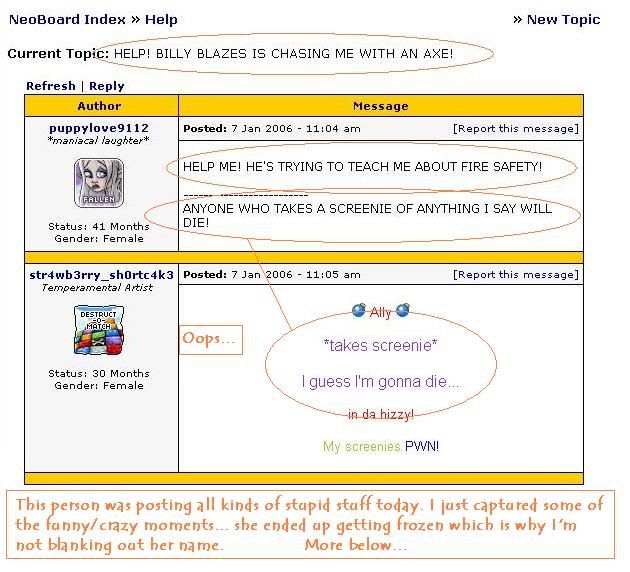 Ha, perfect for screenies!
Okay, I found this odd...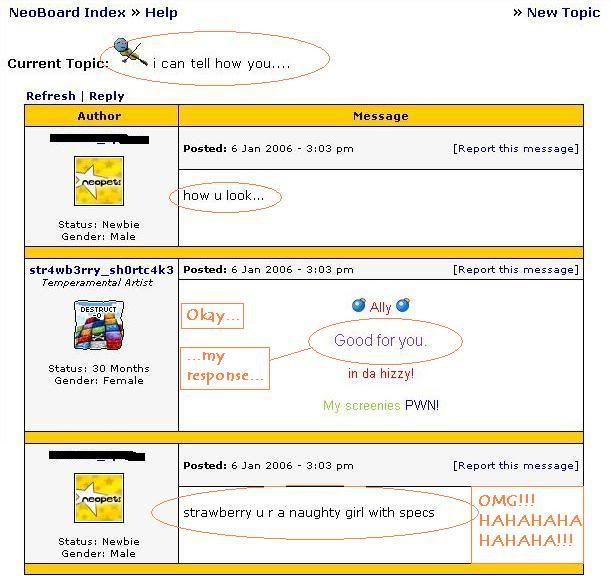 SAVE THE NEOPETS!
Bored, are we?
A little too blunt...
IMPERSONATOR!
IMPERSONATOR 2!