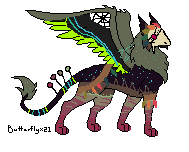 Intro
Welcome to Bhenjazz's petpage, don't be too spooked!Come into my lair, be careful don't hit your head on the way in!


Statistics

Name: Bhenjazz
Age: Unknown
Gender: Male
Species: Eyrie
Brush: Halloween
Coat color: Dark brown and brown
Eye color: light red
Mood: mysterious, intimidating, random
Lives: near the swamp
Where to find?: at night
Favorite Food: raw frog legs
Hobby: reading, voodoo, sewing, making potions
Specialty: spells, voodoo, magic
Design
This is Bhenjazz's design. He is a shaman and voodoo eyrie, there is pins lined up on his tail, cobweb in wings, skull with fangs over his head, his beak is dark borwn so are the tips of his ears, its hard to see. He has like leather bands with feathers over his shoulders, and his mane is suppose to be dreadlocks. He doesn't have teeth just a beak.
Story
There is a forest in the haunted woods where there's a blackened forbidden area deep down. If you walk on a trail in the woods, there is a big green swamp that's always still and never moves. Next to the swamp is a small wooden hut with two flamed torches on both sides of the entrace with the lights on. Inside the hut, there is dolls with pins stuck in their eyes and limbs sitting on shelfs, rainbow beads in every doorway, cobwebs, potions, books, dream catchers, a fire place. There's a strange forlorne looking creature sitting on the couch with ripped cushions, and his red glaring eyes stare looking empty in your eyes, then peers down to continue reading about different spells in this purple book.
You sit down next to the distraught bird and ask him what made him become a shaman. His wooden staff with a purple orb at the tip and his crazy tribe-like appearance gave hints that he was a shaman. Bhenjazz didn't care either way. He had a crazy mind, and crazy attitude when he was younger but now he has lived his life and doesn't seem to care to tell a stranger his story.
On a dark night, Bhenjazz was in his teens and was just a normal brown eyrie. He was walking home from a nature trail and found a trapped baby deer. Her foot was caught in a nasty thin wire that dug into her skin making blood drip and stain her fur. Bhenjazz clipped the wire with his beak nodding to the little one and was on his way home. Nearing the old gnarly tree where his straw cusioned bed lay in the branches he heard a noise behind him. The baby deer had followed him and stared at him with cute eyes. Bhenjazz was surprised and found her and then decided to take her under his wing. Seeing that her parents had not come looking for her he decided to keep her as his own. He called her Boe.Boe was old enough to pick off the dead bark on branches and to eat berries. Bhenjazz had taught her how to fight other deer whenever she was in trouble. He taught her how to kick, jump, and defend herself. He also taught her how to look and sense danger. Boe picked strawberries in a stray bush and had always brought them back for dinner and shared them with Bhenjazz. In the summer they raced around the open fields, occasionally Bhenjazz would use his wings for speed. In the fall they looked around and spotted all the different leaf colors and Boe would hide in a leaf pile and jump out and scare him. In the winter, they went sledding down big slopes and sometimes ending up crashing and laughing later. In the spring, they'd go on walks and drink hot chocolate. A few years had passed, her living in a whole in the ground, and him living on the tree branches. Some winters were colder than others. But this year was far the coldest. In a small cave, Boe and Bhen cuddled for warmth. It was easy for Boe as his wings surrounded her. This night was the hardest of all nights, it was the coldest and had the least food. In the middle of the night, Boe woke up from the big grumble in her stomach. The ahcing pain of being starved tonight was not making it easier for her to sleep. She slid past Bhen's wing, and strayed outside the cave. She didn't want to stray too far form home, but she had to find some sort of food for the night to keep her from aching. She walked around a bit, then some more, and some more. She stopped and tried eating the bare tree. Nothing but splintered wood. She kept walking and walking, and then she was ways away from the cave. She tried digging deep in the snow, hoping she'd find some grass. Digging and digging. Yes! She found a few stalks and teared them from the ground, chewed and swallowed. It was just enough for her for bed, she turned and saw a huge grey wolf in front of her. It's golden eyes glued on the deer, it's licks lipping. Boe frightened, she quickly turned around and started running frantically. The wolf howled in placed and started running after her, now with two other wolves following behind him. She ran and ran. She leaped over all the logs, and crawled underneath some branches. The moon was bright and glowing. She finally outbeated them, her breathing hard now. Then a brown wolf caught her off guard as it jumped out from a bush and chomped on her flank. She yelped and kicked it in the nose. She now slowly began walking again and then the ground under her cracked. Kerplunk! The weight of her body instantly shattered the ice underneath her and she fell through the frozen lake. The current of water was fast and she drifted through the river, with no way to escape.
It was morning, Bhenjazz yawned and stretched. Looking around, he froze as he did not see Boe anywhere! He flew out of the cave, and flew above the treetops scanning the white snow for any moving brown creature. He landed and smelled her out. He flew gliding over the snow of her tracks and then found the broken ice. He scanned the river dusting off all the snow with his feather on the ice. He followed till the end of the river. The river was opened at the end with running water. He scanned and sniffed the area. Then he found a strange pile of leaves away from the snow. He brushed the leaves away to find his dead Bo, her flesh rotting away with bugs on it. He sat there in awe and saddness. He was truly happy with her. Now he has nothing but a bed of straw. After his mom died, his dad left Bhen.
Later that day, Bhen held Boe's fragile body in his paws. He was now feeling hopeful. He rememebered his dad telling him ways to bring back the dead with all these spells and magic ways. He put blessed sand on the floor and made it shape into a diamond and layed Bo's body there. He began saying strange foreign languages praying that her life would be renewed in sacrifice killing another life for balance. This was highly a illegal magic spell in bringing back the dead. He started saying more of this language and random rainbow colors of fire circled above Boe and spun faster and faster until the rainbow colored blurred, and Bhen clapped his hands saying Rise newborn. Boe's ear flinched and tail wagged a rise in her chest lifted. But then something happened and it deflated causing her body to disinegrate like salt and was blown away leaving her bones there. Bhenjazz screamed, cried and wailed the rest of the night. He made a proper burial for her and he closed himself in the cave and began studying magic, voodoo, and becoming a shaman to hopefully transfer his soul into another dimension and free Boe of her death.
Family

This is Jnys a robot hissi. He has not yet figured out his story. His memory chip inserted into his brain malfunctioned causing him to forget everything about his life. So his story is unclear until bluna_baby18 can fix his memory chip. Jnys is described as logical, wise, and socially declined. He's probably the smartest of the family, and can fix any broken machine. But his social interaction with others is not very good. He much rather be alone.
more here serp and jyns
Friends
Bhenjazz does not have any friends currently. Neomail me for a roleplay? :)
Adoptables
These are my adoptables. Voodoo spiders with pins stuck in them.
Set 2
Adopted
These are random adopted trinkets I found
My Art | Fanart
Here are some nice pictures my owner drew of me.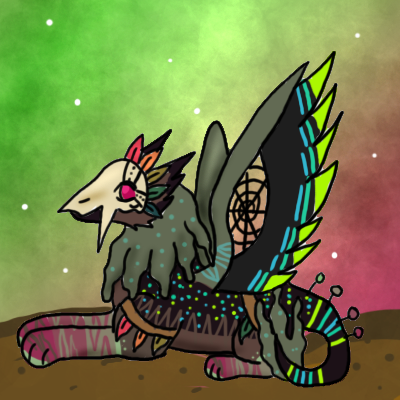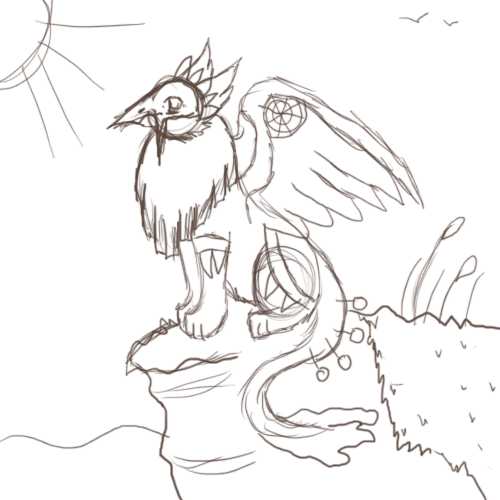 This is some lovely art collected by other artists.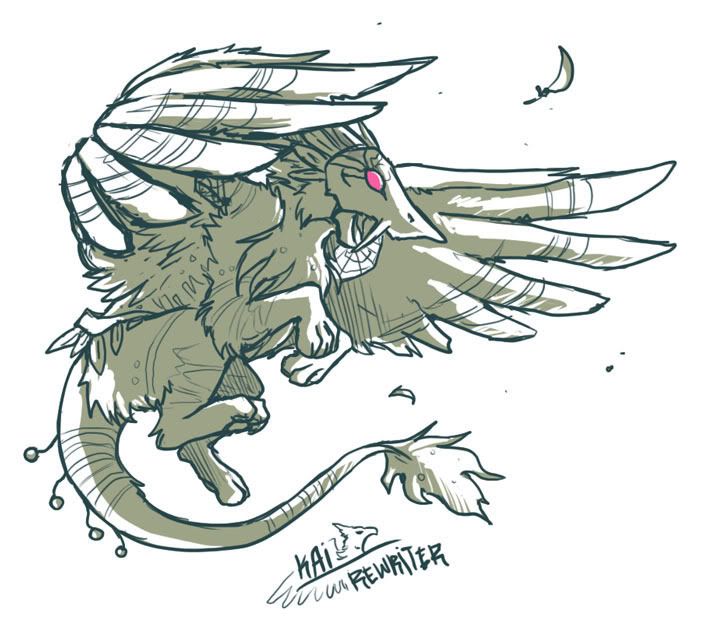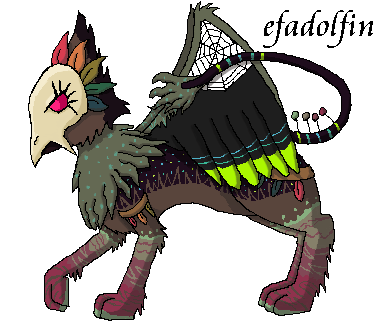 Link Me