.sf, td { display: none; } body { background: #929292; } h1 { font: 40px trebuchet ms; color: #1994D3; text-align: center; text-transform: lowercase; background-color: #245C8D; letter-spacing: 8px; padding-left: 4px; padding-top: 5px; padding-bottom: 5px; margin-bottom: 50px; border-left: 30px solid #462871; border-right: 30px solid #462871; } h2, h3 { font: 18px trebuchet ms; color: #1994D3; text-align: right; text-transform: lowercase; background-color: #462871; padding-right: 3px; margin: 0px; } h3 { text-align: left; letter-spacing: 2px; padding-left: 3px; } .table, .table2 { width: auto; height: overflow; font: 11px tahoma; color: #FFF; text-align: left; background-color: #2F2547; padding: 5px; margin: 0px; margin-bottom: 30px; border-left: 20px solid #5D2B9B; border-right: 5px solid #5D2B9B; } .table2 { margin-bottom: 0px; border-left: 15px solid #5D2B9B; border-right: none; } b { color: #5D2B9B; letter-spacing: 1px; } i { color: #1994D3; } u { text-transform: uppercase; letter-spacing: -1px; } a:link, a:active, a:visited { font-weight: bold; color: #245C8D; text-decoration: none; text-transform: uppercase; } a:hover { color: #2F2547; } a.n:link, a.n:active, a.n:visited, a.n2:link, a.n2:active, a.n2:visited { font: 14px trebuchet ms; font-weight: bold; color: #462871; text-decoration: none; text-align: right; text-transform: lowercase; background-color: #1994D3; display: block; padding: 1px; padding-right: 1px; margin-bottom: 4px; width: 130px; border-right: 10px solid #245C8D; } a.n2:link, a.n2:active, a.n2:visited { margin-bottom: 1px; } a.n:hover, a.n2:hover { letter-spacing: 3px; } #toppage { top: 0px; left: 0px; width: 650px; } #page { top: 300px; left: 0px; width: 650px; } #sub { top: 120px; left: 0px; width: 315px; height: 150px; } #sub2 { top: 120px; left: 335px; width: 315px; height: 150px; overflow: auto; } #navigation { top: 148px; left: 168px; width: 130px; } />
main header
section header
Name:
Mandy Lee
Age:
14
Grade:
8th
Gifts:
Can talk to animals and can control light
Likes:
Nature, gardening
Dislikes:
Death, polution
Appearance:
Mandy is about 5'2" and 120lb. She has carefree shoulder length blond hair and light blue eyes. She like dresses and skirts because she feels free in them.
Personality:
She is that ditsy little girl who loves skipping through the meadows and picking flowers. Rarely does she understand what is going on with the everybody else but she doesn't care. She has a hard time relating to everybody else's hardships since she never lost her parents (see history). She also has problems in school because of ADHD.
History:
She doesn't know what it's like to be in hardship and to have problems since she has had her parents her whole life. But her parents never paid much attention to her. So she decided to mask over her troubles by becoming a bubbly, happy person. Then over the years she forgot her old self and changed into the person she is today. A happy fun-loving person.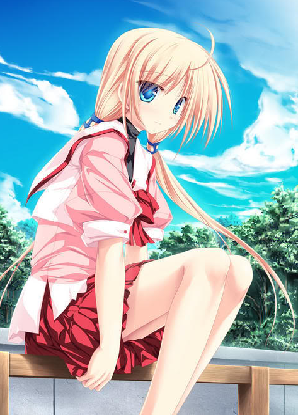 credits
I got this PetPage CSS from Kitty. Get your own
here
!
I got this Homepage from
neopets.com
.
NEOPETS, characters, logos, names and all related indicia
are trademarks of Neopets, Inc., © 1999-2013.
® denotes Reg. US Pat. & TM Office. All rights reserved.
PRIVACY POLICY | Safety Tips | Contact Us | About Us | Press Kit
Use of this site signifies your acceptance of the Terms and Conditions