He cursed as he ungracefully ducked (more like stumbled) behind a neat pile of crates, the sound of bullets embedding themselves within the wooden planks of his temporary barrier. Gunfire could be heard from far across the room, yet he had no illusion that if so much as one of those bullets hit him, he was a goner.

He could outrun people, but bullets? Not so much.

Eyes shifting quickly, he sought out an escape route that would take him to the eventual safety of his airship. He winced when he felt rather than saw one of the bullets managing to tear through one of the wooden crates, a sure sign that he really needed to 'hurry up or else'.
How in the world did I get myself into this mess? He thought to himself as he prepared himself before making a mad dash towards a doorway just mere feet away from him. Sounds of bullets ricocheting against the metal walls and hitting the boxes that littered the cargo area of the building followed by loud shouts could be heard as he zigzagged his way through the labyrinth.
Shouts of Catch him! Don't let that rat get away! followed after him (rat? Honestly, were they blind?), but they grew faintly dimmer as he reached the doorway, entering a hallway that was rather vaguely familiar to him before remembering that this was where he came in (and would use to get out). By the time he reached the end of the corridor, the thundering of boots could be heard close behind him as he quickly yanked open a door.
The wind, the sky, the air, he was outside, but not yet free. Honestly, what could he do when he was around 20 or so stories above the ground. But no time to think, as he could hear the guards' voices growing ever so closer to him, just act. He stood on the ledge of the building, flailing his only arm (his right one) as if heralding a taxi before stepping back a few paces and making another mad dash, an almighty leap, and a prayer sent up to whatever was watching down on him that he would survive another day before he felt himself being yanked (literally) by the tail.
Seriously, are you going to do this every single time you infiltrate some rich place? A drawl could be heard from above, though the source of it was rather hidden by his hanging legs and fluffy tail.
Psh. He scoffed as he winced, being yanked on the tail hurt enough, but hanging there USING his tail? Not fun. As long as I have you and the rest of the guys, I don't need to worry. He heard a laugh, though it could've been the low drone of the airship that they were hanging from. His eyes caught the sight of the guards poring out of the building and he hissed.
We gotta skedaddle before we're shot down. But no sooner had he said that when he felt his companion shift on the rope, no doubt signaling whoever was piloting his airship at the time, and it began to slowly move away from the building. The guards were too stupid and instead of shooting at him, they opted to just stand and stare open mouthed like turkeys in the rain.
He winked at them before giving them an upside down mock salute with his only hand (because he was still hanging upside down, mind you).
Remember my name, you land loving lubbers and remember me as Beiriu, the great sky pirate captain of the almighty Avian crew!
LOOK MA! NO HANDS!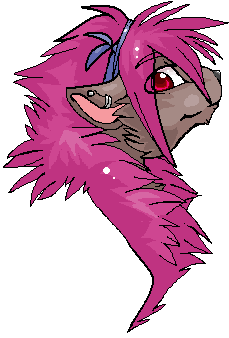 Beiriu
(Beh-ee-ree-you)
Nickname: Riu
Age: 18
Gender: Male
Specie: Xweetok
Colour: Pink
Eye Colour: Hazel, but with red contact lenses (for no reason other than it 'looks cool')
Accessories: Ear piercings change whenever he feels like it and is almost never seen without his blue bandanna.
Markings: Symbol of the Avian crew on his back.
Owner: Zaro
Residence: I don't have one? D:
Family: Well, I obviously had a mom and dad since I'm alive here.
In the sky
Prologue - Starting from the Beginning
He had been born normal, thank you very much. Oh sure, he could go into all that detail about how he was magically conceived and had such a depressing childhood yadda yadda, but not him. He was honest and as honest as he could get, all he could say was that he was born normally.

He had a mother and father, but as adoption agencies go, he was adopted before he even really got to know his own parents. At that time, another person had owned him and called him 'Beiriu'. He had been adopted as a Xweetok, with red fur that bordered on pink and large babyish hazel eyes. Nothing spectacular and nothing special. Until he saw that eternal blue. That was when Beiriu discovered the 'sky' and the endless oceans above.

And that was the start of a dream.
Area 1 - We're all mad here
Beiriu went to school like all good little Neopians. He did decently...as decently as one can be with only a 'B-' average, but he was pretty okay at school. And like all good little Neopians, he ate his vegetables, came back before curfew, and he loved his neofamily very much.

But everyday, no matter what day, whether it was snowing or raining or just plain horrible or nice, the little light-red-almost-pink xwee always stared at the sky.

He loved how endless it was...an entire world of blue just above him and yet Beiriu knew he couldn't reach it. He had no wings like Pteris, Eyries, Unis, or Draiks, he couldn't grow his own unless if he were to be painted faerie (which he rather did not like, besides his owner couldn't afford the brush). But Beiriu knew he wanted to reach it, to see that endless blue all around him and watch the ground pass far far below him like a miniature model.

The xweetok sighed again as he stared out the window of his math class, for indeed he was in class as these thoughts ran rampant throughout his mind. The sky was cloudy today, of that he most obviously noted. Nobody else paid attention to it...after all, the sky didn't change much in 5 minutes. But to Beiriu, it was beautiful, like a jewel, like rare gold, like...

Mr. Beiriu! He jerked out of his poetic thoughts (and he was doing so well there, the xweetok couldn't help think...could have created another Shakespeare, mind you). Hazel eyes immediately spotted his (irritated) instructor and he shivered slightly in fear at the cold look on the stern Eyrie's face (and he didn't quite understand why he was so upset...after all, he, himself, had a set of lovely wings. Shouldn't he be pleased?).

Now Mr. Beiriu the old bird squawked slightly with obvious disdain of not being listened to by such an unruly student. What is the answer to this question? he said as he pointed one claw towards the (never before seen) equation on the board.

Beiriu audibly gulped as he stared at it while quiet snickers permeated the stale air while his so-called best friend sighed in exasperation. Yes, the sky was definitely much better than this.
Interlude - You've got a friend in me
He only had one friend during his diaper days, and that was probably only because his 'bestest' friend could tolerate his bookworm tendencies. It wasn't really his fault, he just loved to read anything he could get his little paws on, especially maps. Maps were his only link to the outside world that was far away from his little hometown that he knew he could never escape from.

So when Beiriu began to preach about how one day he'd get a flying vehicle and assemble a ragtag group to accompany him as he traveled the world through the sky, Regal immediately perked up and gave his eccentric Xweetok friend his full and undivided attention. Beiriu was a bit crazy with his ideas at times, but the young Lupe couldn't help but hope for that day to come true. He remembered the conversation they had earlier as they laid upon a green field while the grass was rustled by the clean spring breeze.

I wonder what's up in the sky Beiriu had said as they both stared up at the endless blue.

Regal had said nothing at that time as he turned his eyes away from the sky and glanced at his friend before he averted his gaze once again towards the sky. It had been covered in clouds and the sun had barely peeked through the soft wisps that had been painted on carefully on the blue canvas. Poetic... Regal remembered thinking as he sighed, feeling his friend fidget next to him, obviously waiting for a response.

I don't know... he had replied in a quiet voice as he felt his friend turn his head towards him slightly before returning to gaze at the sky, silence setting in around them both and covering them in a comfortable blanket.
Graffiti on the planks
These are all drawings of me. ;D Don't I look fab?

Just drag and drop the thumbnail to the address bar.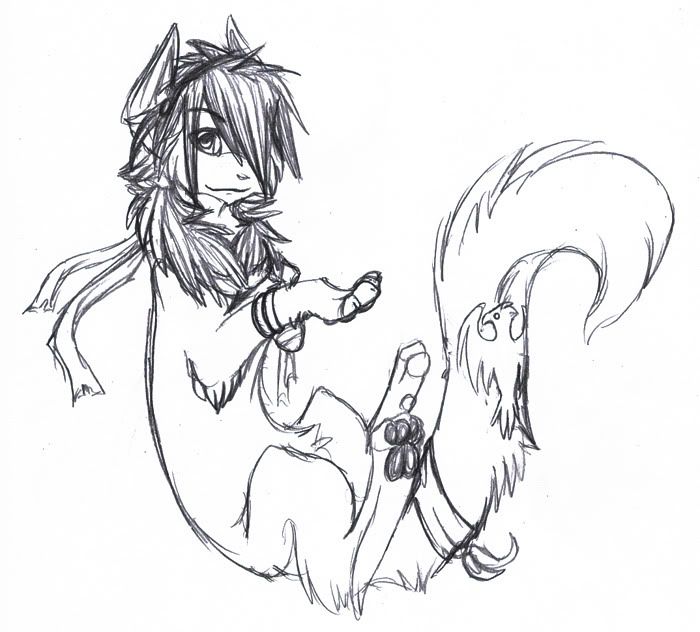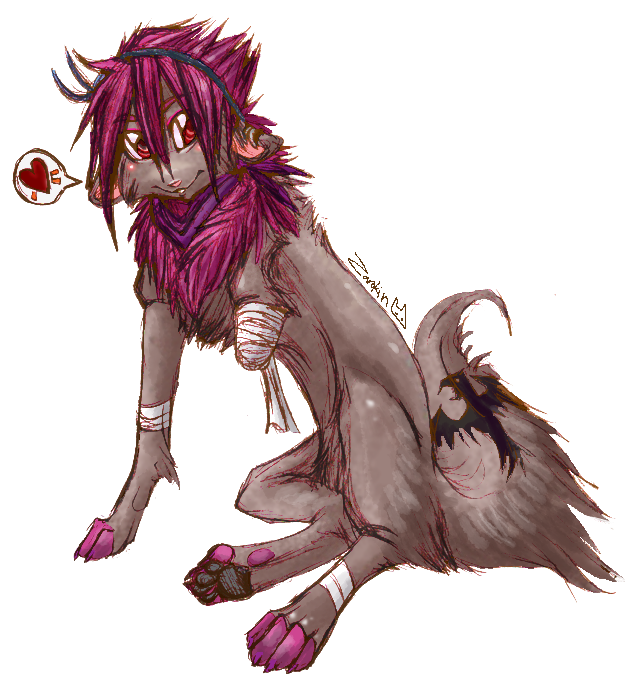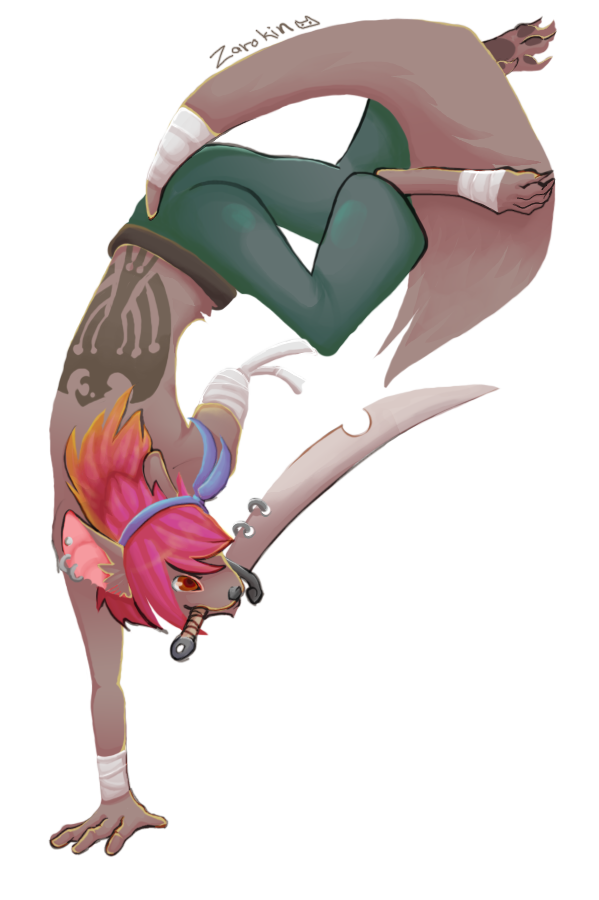 Miscellaneous Misdeeds (not by me)
Whoah now, I have fanart? Wow, thanks! OuO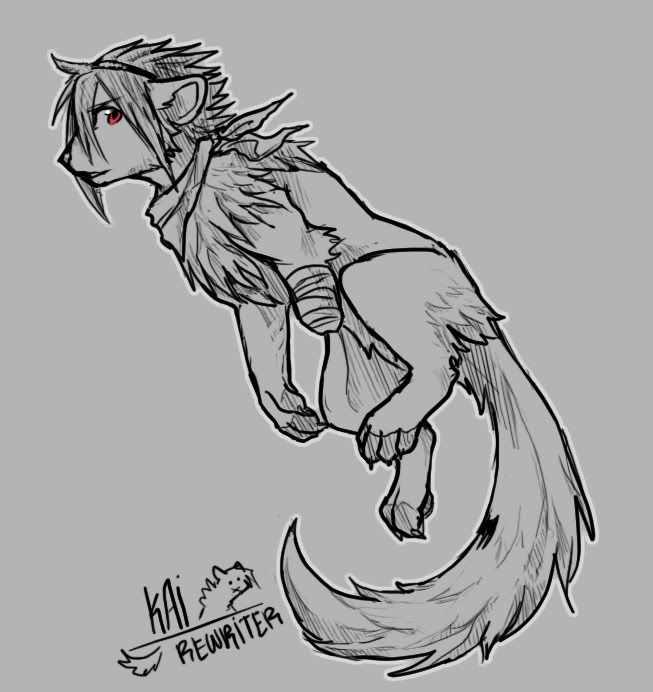 by: Kai
Haha, hey! I look so awesome here. Thanks, Kai! :)
I can haz adoptables plz? :3
Common sense, plz. Obviously, no removing credit, removing link back, and no, absolutely NO entering into the BC.
Basic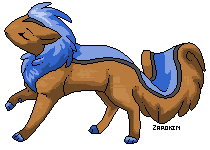 Blue


Green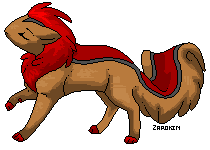 Red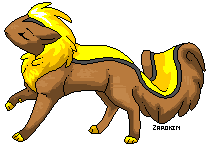 Yellow

Painted

Brown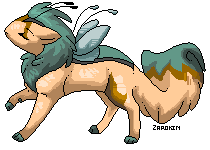 Faerie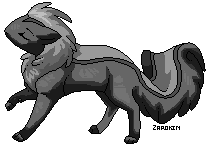 Shadow

Customs
NO TAKEY IF THEY ARE NOT YOURS! :C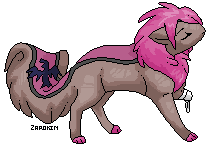 Me *Shifty eyes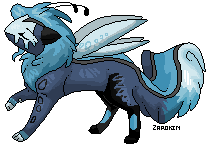 Kale - Chatial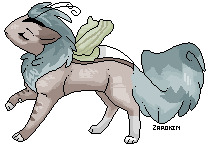 Becca - Pearl


Zaro - Klariek

Make your own
And here's a makeable just for you! Edit it however you like, but please don't remove the name and you don't need to link back to me. ;D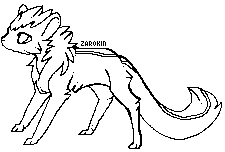 Impostors!
because I'm just that handsome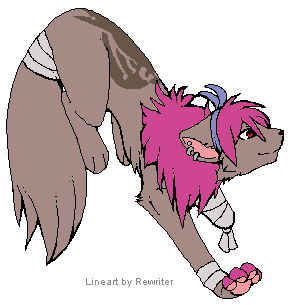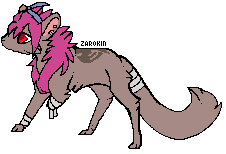 Come back someday?
The whirring of the Avian fills the air as it slowly lifts off of the airship dock, the wind blowing everywhere as the ship slowly ascends. Beiriu looks out of one of the doors and smiles.
Hey! He calls out, his eyes glimmering with mischief and giddy excitement. If you ever wanna come back someday, well you know where to find me!


Other Places
Family