Do you remember when you could just collapse in that field down the lane, letting the sweet scent of hay brush over you from the neighboring farm, the sun warm your fur, and the wind ruffle your wings?
I think I do.
I hope I do.
I'd go in the morning, after the rush when idle paws caused me to become less helpful around the bakery and more of a nuisance. I'd take the leftover bread with me for brunch, for back then we could still afford to bake a new batch for the afternoon's customers. I'd eat as much as I could and still there would be bread leftover, and I'd lie contently listening to the voices of the songbirds. Sometimes I'd bring a book with me, but I didn't have the appreciation for letters then that I do now, and I'd only get through a few pages before my eyelids would droop and my head would lower slowly back onto the grass.
I really was quite ignorant then.
I was born on a small farm outside of Paris, an area known as Versailles. My father passed away when I was little, too small to remember him, but I've heard he was a hard worker and quite well liked by the neighbors. He was a faerie xweetok like me.
My mother was a small white furred xweetok, very kind, with light blue eyes that I inherited. She always seemed very quiet to me, but apparently she was quite active and extroverted before my father died. Still, I remember her as a very strong person, and despite her ailing health I knew she would always do her best to take care of me.
When my father died we sold our farm to a neighboring one, with the agreement that we could keep our house and that they'd give me odd jobs to help support mother. We had the better land, but they had the manpower to actually use it, so it worked out for the best. The new owners put up a tiny orchard, and though it was hard to grow fruit with the damp and cold weather it was possible to find small windows of time when the trees would flourish. I liked planting seeds and picking fruit, but I never truly thought farming was the life for me.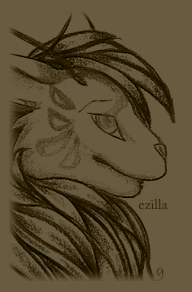 Apparently my mother thought so too, and in her wisdom she found me a lovely little job working in a bakery about a mile away with good pay, and the added benefit of free leftover bread. A pair of kougras I remember quite fondly owned it, and they put me to work counting and sorting loaves, purchasing butter, flour, and other supplies, and making the occasional delivery. I worked this way for some years.
Mother passed away when I was sixteen. Though it upset me greatly, I knew with her ill health her day would come eventually. She told me to be brave and strong for her, and I refuse to let her down.
Though I'm sure I could have worked something out with the farm family, the kougras came to my rescue, offering me the basement of the bakery as a room so long as I continued to work. I sold the house to the farm, they didn't give me much but it'd be a lifesaver in case of an emergency, and the sum allowed me to furnish my new home a bit more nicely. I bought a beautiful bookshelf and set about filling it right away, that's when reading started to become a favorite pastime of mine. I learned more and more about baking and really began to enjoy my life there.
All good things must come to an end though. The bread shortages in the city didn't affect me, I never went hungry, so I guess I never noticed the discontent that was beginning to stir. The kougras did though, and one night after we closed the bakery they sat down and told me that they were moving to live with their daughter and her family, far away from Paris.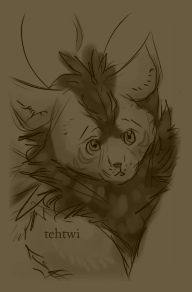 I asked them if they were selling the bakery. I had no idea where I would go, if the new owners would want any hired help, or if they'd want the basement cleared out. They put my fears to rest with a surprising response though. They wanted me to have it.
I agreed of course, but I don't think I really understood how much work that needed to be done. The poor bakery didn't do very well during my first few months of ownership, but things got better, and soon I knew how to haggle for ingredients, when and where to purchase, how much bread I'd need for certain times of day. It was a bit lonely sometimes, but I soon found myself in possession of a mischievous little gallion, Farine, who's presence does wonders to lighten my mood.
This was the extent of my life's experiences when the Revolution began.