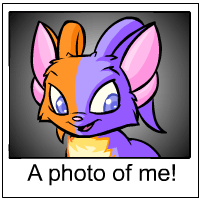 Hi guest! Me the BabyPichi, and I am an Acara baby *giggle*.
This is my petpet friend Sirrah. She the bestest petpet there could ever be!
We play lots of games together, and my big Gelert brother, Snappy, rides us around on his back!

We like to go to the Chocolate Factory and eat treats and go to play in Faerieland!
Sirrah was born in Faerieland and my big sisters take us there so Sirrah can play with the other baby Faerie petpets! We have lots of fun!
NEOPETS, characters, logos, names and all related indicia
are trademarks of Neopets, Inc., © 1999-2013.
® denotes Reg. US Pat. & TM Office. All rights reserved.
PRIVACY POLICY | Safety Tips | Contact Us | About Us | Press Kit
Use of this site signifies your acceptance of the Terms and Conditions