welcome
Canvas
is a
premium picture font site
which was founded on
December 27, 2012
with premade and request services provided by
Ken
and site maintenance provided by
Joan
. At Canvas, we offer a
vast assortment of picture fonts
to choose from and allow our patrons to commission their very own
font requests
if our premades aren't quite up to par.
One of the reasons Canvas was created was to offer the community stunning, intricate, and accessible picture fonts.
If there are any questions, comments, or concerns don't hesitate to send in a neomail.
UPDATES
23 April 2019
•
on semi-hiatus: requests will open next month.
rules
1. Please refrain from claiming any of these fonts as your own. I have worked very hard to create each and every one of these fonts.

2. Do not redistribute any of these fonts. You may redirect new customers to the main site using one of our nifty buttons found under Sitely.

3. You are allowed to get these fonts rated; however, you must include to the rater that you are using a premade from Canvas.

4. You can edit any of these fonts to the point were they are unrecognizable, but please just remember that they are still mine.




To remove the periods simply highlight and press Alt+255.


Non-Neoboard Pen



Unamused - Mediocrity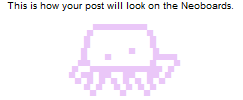 Octopus - Flotsam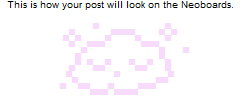 Cloud - Babaa-Maths Nightmare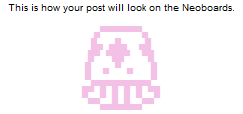 Jellyfish - Flotsam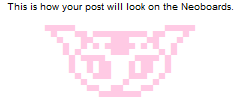 Kad - Kadoatery-Mew!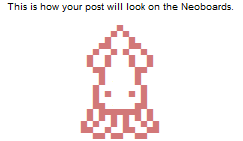 Squid - Fishing-Titanic Squid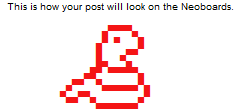 Snake - Hissi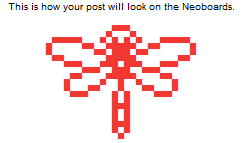 Dragonfly - Buzz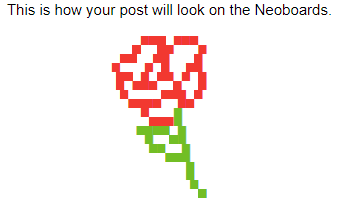 Rose - Gnome!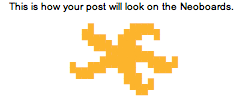 Starfish - A Day at the Beach






Butterfly - Earth Faerie




Star - Alien Aisha




Jubjub - Jubjub-Default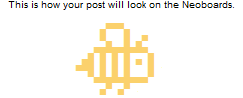 Bumblebee - Mootix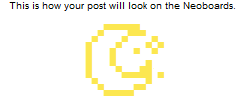 Moon - Kau-Starry






Duckling - Bruce





Snail - SlugaWOO!






Turtle - Kacheek Swim





Palm Tree - A Day at the Beach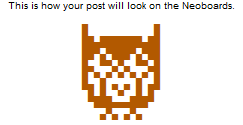 Owlet - Soup Faerie






Koala - Harris-Hi





Puppy - Goggles




Butterfly - Mootix






Ghost - Ghost Lupe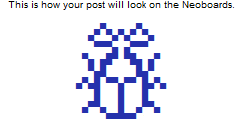 Beetle - Scarabug





Aisha - Aisha-Default





Birdie - Pteri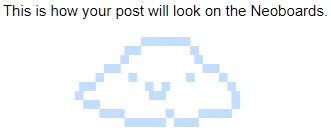 Cloud - Neomail Addict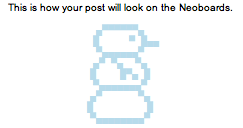 Snowman - Snow Roller






Kitty - Wocky-Snow Day






Rain Cloud - Gloomy






Dolphin - A Day at the Beach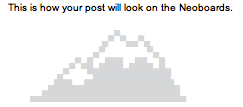 Mountains - Cliffhanger-Game Over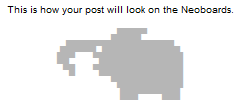 Elephant - Jazzmosis Elephante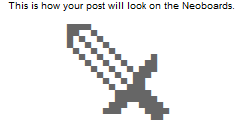 Sword - Obelisk War Veteran






Riceball - Cyodrake


Neoboard Pen


Pizza - Techo-Cheesy






Burger - Neopocalypse






French Fries - Neopocalypse






Soda - Achyfi!





Roe - Kiko Ninja






Shrimp - Spotted Koi Plushie







Sushi - Florg





Egg - Toasty






Peach - Lenny-Default






Milk Bottle - Kau-Default






Milk Carton - Kau-Default






Bubble Tea - Kau-Default






Cake - Neopets 10th Birthday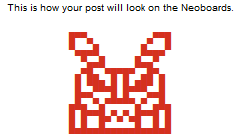 Typing Terror Grundo - Typing Terror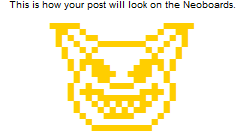 MSPP - MSPP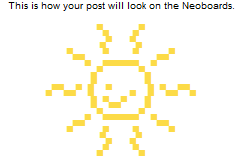 Sun - Light Faerie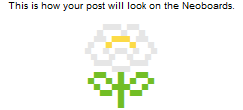 Daisy - Pick Your Own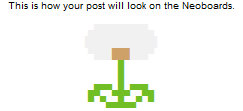 Dandelion - Pick Your Own





Flower - Must... Keep... Smiling...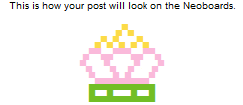 Water Lily - I ♥ Happiness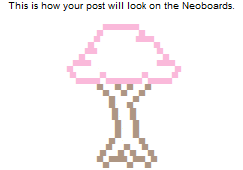 Japanese Cherry Tree - I ♥ Happiness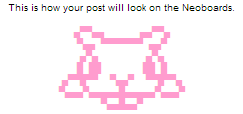 Meepit - A Meepit! Run!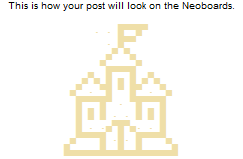 Sand Castle - A Day at the Beach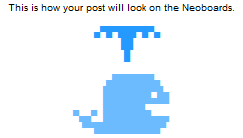 Whale - A Day at the Beach

NB Version


Non-NB Pen Version


Please take into consideration that your request may take a few days or hours depending on the amount of requests sent in and how busy I will be. Upon receiving your request, I will neomail you to notify that your request has been received and has been added to the list. After completing your request, I will neomail you to pick it up as soon as I upload it to the site. Please be sure to read the rules and fill out requests correctly.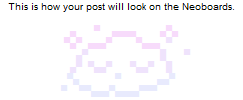 If you want a Picture Font, like the example above, fill out this form with the subject as Picture Request and neomail it to me:





If you want a Name Font, like the example above, fill out this form with the subject as Name Request and neomail it to me:




Waiting List
1. Lio - Name (FQD // Pink)

2. Cindy - Kookith (Shell Collector)

3. Ellen - Name (BGC)

4. Dracula - Spaceship

5. Chelli - Crescent Moon + Star (Beauty Contest // Pink n Yellow)

6. Toby - Name (Maths Nightmare)

7. No One
Pick Ups
At the pick up section of Canvas, requests are displayed up to a week after they are completed.
If you are searching for a past request, try taking a look at The Louvre, Canvas' storage archive for past requests.
If you did not request a font from this page, please refrain from using any of the content below.
If the customer agrees to let the public use their request, the font should be uploaded to the Premade section of the site within a week.


For Lio:


For Cindy:
Kookith


For Ellen:


For Dracula:
v.1

v.2


For Chelli:
Moon + Star - v.1

Moon + Star - v.2


For Toby:
v.1


v.2


For Angela:


For Ceyii:
Hammer + Sickle


For Brittany:
v.1

v.2


For Lily:
uwu

owo


For Aurora:


For Kee:


For Rexi:
v.1

v.2



Link Back
Buttons link back to Creators



Affiliates
Font Sites


Font Guides and Resources

Listers


Reviews
Awards


Credit
Layout and coding - Jewlz
Textures - Details
Closed/Open Sign - The Lunch Box
Counter Base - Dark Light
Counter Services - BoingDragon



Counter Started 02/10/2013