Hi, my name is AthenaApalla and purfectlypink is my wonderful owner!

I love to sudy Faeries. There are so many different types of Faeries and even more in population. And some Faeries have become famous.

Faeries are tiny magical creatures that live in Neopia. Meeting one is said to be very lucky indeed, as they can bless your pets with all sorts of powers and abilities. A pet must be strong enough to control the faeries spells though, so if your pet is inexperienced then the faerie may just fly away. There are many different types of faeries with differring powers, abilities and temperaments.

The most common types of Faeries are Air, Earth, Fire, Water, Light, and Dark.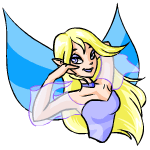 Air Faeries are magical, joyous little creatures who love to dance on the wind. Meet one and it will bless your pet with abilities from the sphere of air - powers such as invisibility, haste or flight.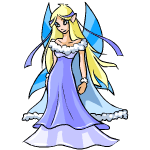 The Air Faerie wants certain beauty products to make her more radiant. In return she will make your pet more swift.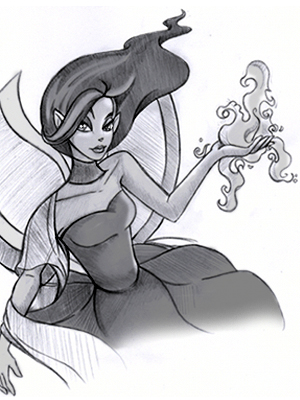 A famous Air Faerie is Psellia.

Not much is known about this mysterious air faerie who aided Meridell during their war against the forces of Lord Kass. It was through her efforts that the dark clouds were whisked away, and the sun shone down on the brave knights of Meridell as they attacked the citadel.

It was also Psellia who rescued Jeran, Meridell's greatest knight, as he fell from the Citadel after being thrown off by Lord Kass. Thanks to her, Jeran was brought back to Meridell Castle safely.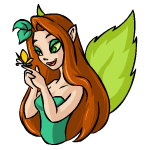 Earth Faeries live in the forests of Neopia, making their homes between the branches of the tallest trees. They love to collect and store items, and try and hide themselves from the creatures far, far below. They can grant powers such as toughened skin, the ability to magically create food or burrow into the ground.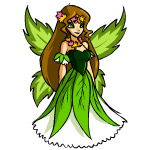 In return for certain magic items, the Earth Faerie will give one of your pets a grand feast!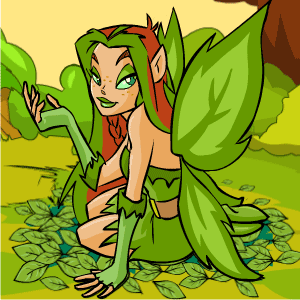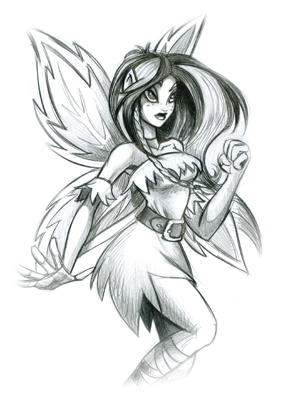 Guardian of the woodlands near the eastern border of Meridell, this peaceful faerie is a blessing to the citizens of Meridell. Her glade is a refuge for the tired, injured, and frightened during times of war, and a quiet haven during times of peace.

The kind faerie offers more than just a hospitable place to rest and relax; she also offers quests to those who are willing. She handsomely rewards those who faithfully bring her the ingredients she needs, often with beautiful (and sometimes even quite powerful) faerie artifacts.

No one is quite sure why she needs the ingredients, but everyone seems to be certain that they're for combating her arch-nemesis Jhudora.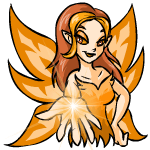 Fire Faeries are mischievous urchins that inhabit the hotter realms of Neopia. They love nothing better than playing tricks and causing havoc wherever they go. If you want a strong creature in combat then visit these Faeries, as they can grant many battle magics.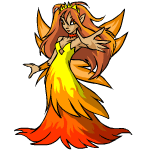 This Faerie keeps scorching her outfit and needs more clothes. In return she will increase your pet's strength.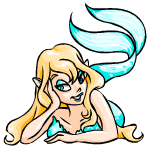 Swimming in the rivers and streams, unseen by most, are the Water Faeries. They can be heard singing quietly at night, but only if they aren't aware that you are near. They specialise in healing and defensive powers that will protect your pet from harm.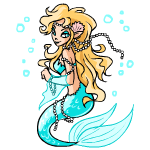 Water Faeries will raise your defence for a price. They are hungry for knowledge, and if you provide what they need, they can be very generous.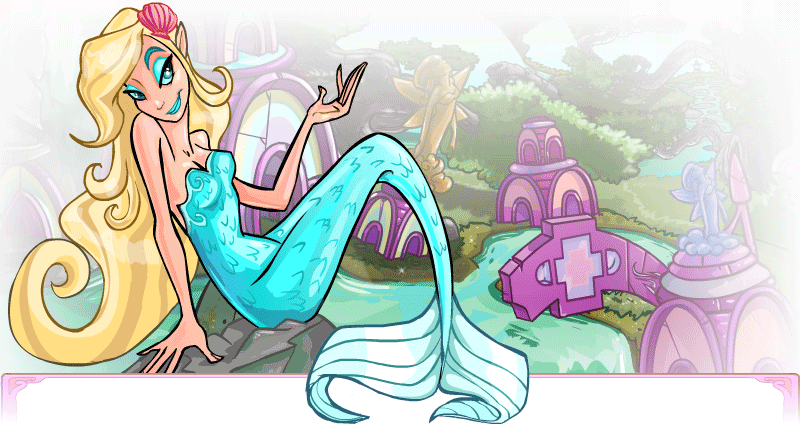 This Water Faerie will heal you pet at the Healing Spring.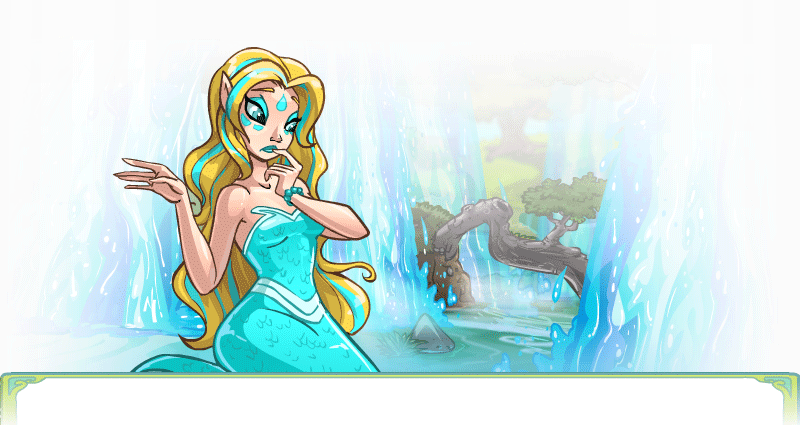 This Faerie can be found at the Rainbow Fountain. If you can get a quest from her, complete it! In return she will allow your pet to bathe in her waters, and you'll get to paint one of your pets!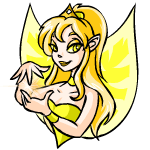 Living on clouds on the upper levels of Neopia are the radiant Light Faeries. Devoted to the cause of good, they will rarely stray deep down to the lower levels. If a creature is noble and bold of heart, these magical sprites can grant him or her holy powers such as bless and restore.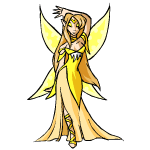 The Light Faerie requires specific trading cards and will raise your pet's level.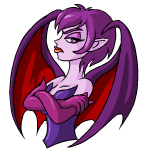 And lastly, the Dark Faeries, minions of the evil one himself. Lying in wait to tempt those weak of heart, the power granted by these evil imps is great, but at a price. These evil Faerie abilities include creating darkness, draining life and vision at night.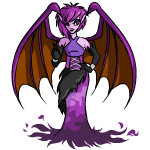 The Dark Faerie requires some test subjects for her spells. Bring her a model or toy and she will increase your pet's health in return.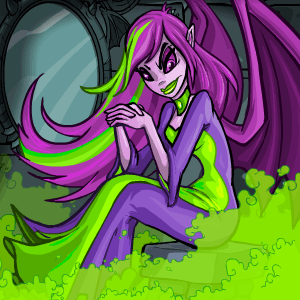 Jhudora is the famous Dark Faerie. She's not someone you want to mess with, so be careful!

As well as the normal Faeries there are some other unique Faeries that you may see flitting through Neopia.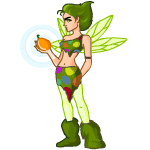 The Negg Faerie is an elusive little character that resides deep within the Neggery. It is a very chilly place in the ice caves, but if you make the trek to visit her you may be well rewarded.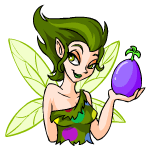 Preferring the cool caverns of the Ice Caves to the lofty clouds of Faerieland, the Negg Faerie is an extremely unique character. Primarily unconcerned with the events that effect Neopia, she spends her days collecting, trading, and looking over one of Neopia's most curious items - Neggs.

No one is quite sure why she collects ordinary Neggs, except for the occasional thesis that she's just a huge omelette lover... perhaps that explains the giant omelette in Tyrannia! Or, perhaps not... actually, most likely not. Neopians, however, continue to debate as to the reasons why the Neggery truly exists. The one denizen of Neopia who may actually know the truth isn't telling, though. If you ask her, the only reply you will receive is a smile and the four simple words, "It's what I do.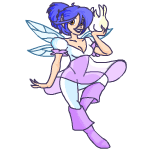 The Tooth Faerie is a unique type of Faerie. She spends her days whizzing around Neopia giving people Neopoints when they lose their teeth.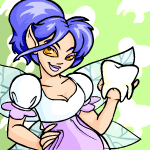 The Tooth Faerie is one of nine unique faeries who inhabit Neopia. She is well loved by younger Neopians, especially when they have a baby tooth that falls out and she gives them a handful of Neopoints in exchange for it. Older Neopians (who don't often lose their teeth) have a slightly less-special place in their hearts for her and often become grumpy when she cheerfully reminds them to floss.

Truly oblivious to any negativity that she receives as a result of her helpful comments, the Tooth Faerie spends all her time fluttering this way and that, picking up teeth and offering helpful reminders about dental appointments. The other faeries are impressed by her dedication, though some were a bit aghast when she confronted Queen Fyora about her brushing habits. Nonetheless, the Tooth Faerie is a well-respected Neopian who is known for her perky, upbeat personality. In truth, the only things she ever seems to get upset about are cavities and those who don't brush their teeth at least twice daily. Even her anger is based on love, though, and in the end, the Tooth Faerie just wants everyone to have healthy, happy teeth.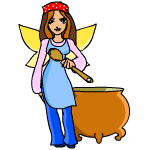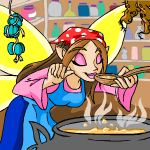 The Soup Faerie is a kind and gentle soul. Unlike the other Faeries, she cares very little for her own appearance, preferring to spend her time helping the starving pets of Neopia. Any pet she comes across who is malnourished will be given free food and a warm bed until they are ready to brave the world.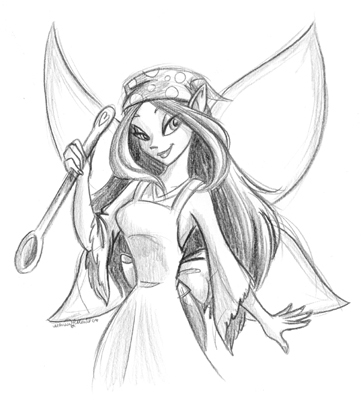 The most humble of all the faeries, the Soup Faerie is known throughout Neopia for her generosity and kindness. With a magical cauldron always full to the brim with a warm meal, she makes sure no resident of Neopia will ever go hungry.

The pets waiting outside her small home in the Neopian Marketplace often form a long line, as new residents are always appearing in Neopia. Once they get a warm bowl of soup, and a reassuring kiss on the forehead from the kind faerie, they sit on the grassy, rolling hills and eat their fill.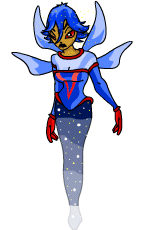 Living amongst the stars, the Space Faerie rarely visits Neopia. She will only do so in case of an utmost emergency!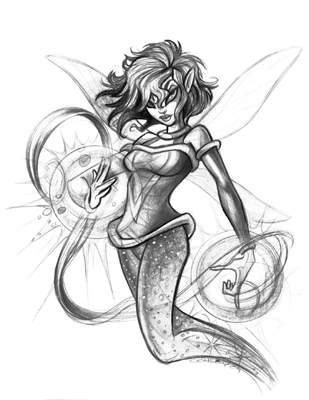 Few ever get to actually see the Space Faerie, but everyone knows and appreciates how well she protects Neopia. Through the silent vacuum of space she flies, always wary of forces that may attack from outer space (namely, Dr. Frank Sloth).

Watching over and protecting both the Neopian moon of Kreludor and the floating Space Station has made it hard for her to keep her eyes on everything that's going on in the space around Neopia, but through her tireless efforts, the Space Faerie has repeatedly halted Dr. Sloth's attempts to overthrow Neopia.

If you look up at night, and think that you see a shooting star whiz through the sky, it just may be the Space Faerie flying through the cosmos.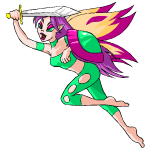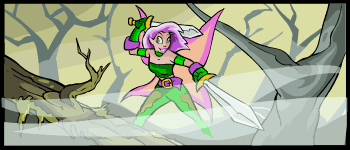 The Battle Faerie, in olden times of war this magical creature was said to help inexperienced pets learn to defend themselves and on rare occasions teach the strongest ones a lesson they would never forget.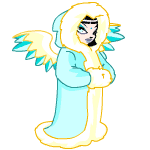 Living amidst the harsh climate of Terror Mountain, Taelia, the Snow Faerie, is always in need of spell ingredients. If you pay her a visit she will reward you most kindly for your aid.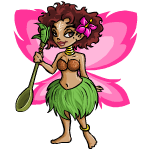 Jhuidah, the Island Faerie, watches over the Island Cooking Pot. Sometimes she adds a dash of magic to your recipes to help you create something extremely rare and unusual.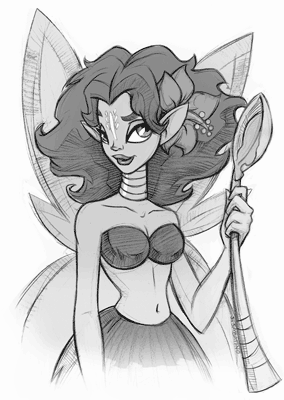 Jhuidah is a kind-hearted faerie who has made Mystery Island her home. With the aid of her magical cooking pot, this faerie has learned to forge amazing new items by putting together combinations of older ones.

Without the power of her cooking pot, marvellous items like the everlasting crystal apple would never have graced the lands of Neopia.

Be aware that not all combinations are capable of making a new item. If that is the case, though, and your attempt fails, then this kindly faerie will return your items unharmed.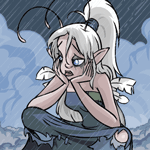 A poor miserable creature that has lost her magical powers and can't even fly. So far we have only heard of one although there may be many more hiding around Neopia.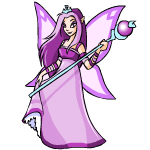 And last but not least, Fyora, the Faerie Queen!

The Faerie Queen spends most of her time in her enormous castle in Faerieland. From here she rules over all the other faeries and keeps the Hidden Tower stocked with incredible rare items.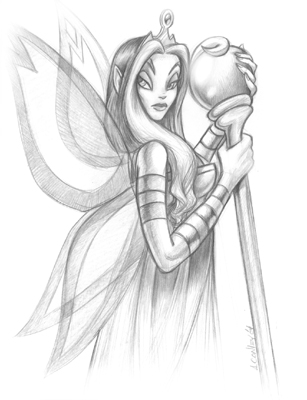 Quite possibly the most powerful and benevolent being in all Neopia, Queen Fyora is respected by all. Why, even Neopia's most hardened evildoers will often try their best to hide their wrongdoings from her, because no one would dare to inspire the wrath of the queen from Faerieland.

For the good citizens of Neopia, she is a blessed being like no other: warm, caring, and kind. No matter what wars rage across the lands of Neopia, or what evil powers try to dominate this little world, every citizen knows that they will always have a light and a hope, as long a Fyora is there.