The valdalin has come.
The kira has set beyond his reach,
the kishi is upon the land.
Saba is his tale,
lorna is his fate.
Forever within the lycoris.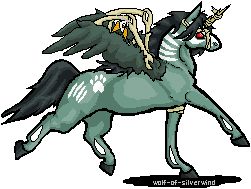 :Forever within the Twilight:


:The sun has nearly fallen, filling the world with its shadows. Only then does a figure approach, his dark coat standing out for the white stripes that paint his neck and hide, burning the design of a skull upon his face. Stark creamed bone press its way from skin and feather, leaving his wings bare and incomplete as he shuffles them silently along his shoulder blades. The male seems to be only half made in the dim light, a bewitched creature. He stands before you, a half-breed of two worlds:
Are you a moribas?" his hoarse vocals question, teal ears flickering forward:

:Confused by your silence, his somber eyes of crimson suddenly blink a few times and the strange creature offered a stranger sound, laughter: "I must seem a terrible sight, I am sorry, I was too rushed to realize. I mean you no harm, I have simply wished to know if you are a seeker of knowledge. You must be to have come so far."

Now you must understand that my tongue is very old, some words have fallen into the voids beyond knowledge. My people were keepers of a ancient language of many tongues, I am one of the last who still hold close to its secrets."

And for that, I will offer help for the moribas, for you seek knowledge. To lift the heavy fold of time and let you understand my world a little better...."

:He spreads open a old scroll before you, filled with old words of a older world: "Read my translations (above). Now, into my world you may go...."


How can you live when you understand that things aren't what they should be, that you have been marked, even before you could open your eyes, before your very birth.... for many, it would be the end of their sanity. And then there are those few that simply accept what they will never have, without the
deidra
fate that drowns a heart in its cold embrace."
:The herd of unis were an old clan, keepers of a ancient language of many tongues. They were the
Vandalin
, the wanders of the
Vail
. They dwelled in the shadows of the Darigan Citadel, where its creatures were prone to wander their lands from time to time. But the herd had never worried about problems, the strange brutes kept to themselves. Until
he
came: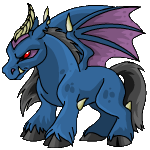 :Fated for battle and coming war, a darigan stallion came into their mists one raining day on his way through. They withdrew from him, calling him
Than
with spiteful whinnies. But he had eyes for only one, a powder-blue mare of bright eyes.
Namid
she was named, her white mane dappled in the fading light:
:He made time enough to fall in love with the herd mare. The young female gave her heart to him without question, without fear, knowing that she could not keep him in the end. And in return for her loyalty, he left her with a gift, a child in his stead:
:The herd became furious with this dark union, it was not to be. A child, a
kieran
, born among their own? It could only end badly, it had to be stopped:
:When her love abandoned her in those last few days of Autumn, as she knew he must, the unis came for her. Driving her before them with hoof and teeth. Sides heaving, eyes wide in fright as she ran, her fall from the meadow lands should have been the death of her...:
:But her will was greater then her broken body. As her heart faded, she gave birth to a colt. Her little one was born into the world as her life left it, her soul rooted to the earth with all the fondness of motherly love.: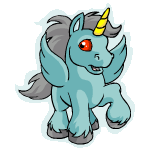 :A ghostly mare awaited the newborn, nudged him to his feet with echoes of a dead whinny. What to call him. Astar of the
Vail
, Astarvail she would name him:
:He seemed only to be half made, legs simple bone with little flesh to cover them. There was even less left over to cover his wings. Stark white bone pressed its way from skin and feather, leaving his wings bare and incomplete. Dark blue-gray fur, claw and slashes of white marked his rump, a bone pattern of the powdered color striping up his neck to end in a skull design upon his face. Cursed. The colt had no idea of what he'd been born into, son of both ghost and demon, long-lived by the blood that ran the course of his mother's empty veins.....:
:Despite the thirst that had been inherited to him, he was passive from birth, holding no malice towards those who had ended his mother's life. His red eyes only asked for acceptance, a false dream he knew was folly. But still he tried, until he too was driven from the
vail
:
:So to, his mother and himself left the world they knew, the child for only a short time. Into the
Renshaw
would he grow up, his mother teaching him the old ways in every way. She told him of her father, their love and as so, she loved him without fault, without judgment, learning him to grow in the same way. The world was a strange place, to grow up hating it would only cause pain:
And so, born of such fate, I was banned from the world of the
Sveta
. And here I have remained for my eyes can not withstand the light, always in shadow will I be doomed to follow instead. But... it is not such a terrible world, for beauty exists and flourishes here. I have found ways to deal with my hunger, ways that don't hurt others. Now the only thing I wish for is acceptances, to find a world where my looks are not frowned upon, that I will not be cursed as the
kieran
."
---
---
Name: AstarVail (Astar for short)
Gender: Stallion
Species: Halloween Uni
Age: 66119 (adult)


Description : Basic Halloween design with a dark teal coat and darker teal wings. Patterns on fur: claw mark and paw pattern of white on rump, a bone pattern of white stripes up neck and a skull design on face. Wings have pins and cloth tied to them where bone meets feather, bird skull and orange feathers tied around right wing. Spiked horn wrapped in gauze, left leg and head wrapped as well. Pony-tailed mane, red eyes. When overly emotional, feet are wrapped in blue flames (ice).

Personality : Lost/Reserved/Passive/Cursed
Habits: Due to a thirst acquired from his father, has the tendency to like poisonous plants and small animals
Ablities: When emotions get the better of him, his feet are inflamed in blue and the unfolding of his wings can be the death of anyone or anything in its shadow
RP: Yes (quad and anthro but detailed games!)

:sample: :The sun had not yet lifted itself above the line of mountain, casting thin streaks of dusky light through the dead forest at the mountain's feet. It was here that a figure stood motionless in what shadow he could find, his teal coat standing out only for the white stripes that paint his neck and hide, burning the design of a skull upon his face. Stark creamed bone pressed its way from skin and feather, leaving his wings bare and incomplete as he shuffled them silently along his shoulder blades. The male seems to be only half made in the dimness. With a struggle that lasted only minutes, the sun broke free from the mountains hold. Teal ears flickered, his somber red eyes focusing from some far off place in his thoughts. His head dipped away from the light rather quickly, the first real movement he gave from his still pose. With a soft groan of bone rasping against feather, he drew on e wing up to block out the warmth that had spread through the dreary trees. The night was near its end:


:Likes:

Dusk and Dawn
Silence
Hot springs (any place with room to swim)
Poisonous mushrooms
:Dislikes:

Sunlight
Hopelessness
Those with closed minds
Really sweet things
---

:Plush Minis:
gift and trade ONLY right now

1. Please don't take a mini that isn't yours
2. No using them in the B.C.
3. Pet MUST have working/in the works petpage
(unless I decide otherwise)
4. Enjoy them






:Normals:
(anyone and everyone can adopt)

What would ppl like to see next on the normal list? Give Bytail a neomail ^_~

Requests: Gray, Tyran




----------



----------



----------






****-----------------****




:Customs:
gift and trade ONLY right now [CLOSED]
(since my guys are 'hovering' plushs, wingless unis will have a harness (like Tierra's ^^) )

to do-
1. Starfire1234544
ClementineZ & Barites (gifties?)

UPDATE: some of the owners of these minis have either disapeared or had their accounts taken away... minis are being deleted as said, if u ever come back, let me know, I'll keep a backup of ur uni ^^
Goodbye Terra1, DaviBhu, Nepalaa




----------



----------



----------



----------



----------



----------



----------



----------



----------



----------



----------



----------



----------


----------


-----------------------

:Awards:




-----------------------

:Goodies:


(if you do a mini of my feet in flames,
they're blue flames, bird skull and feathers on right wing,
bandages on left leg)


----------
normal minis I've collected
----------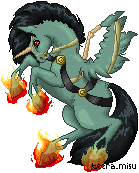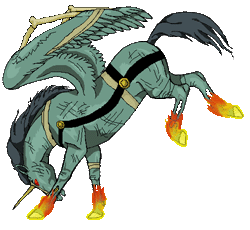 -------------------------------


:Link to Me:
:My.. Siblings:
:Other Sites:










---
Page Design, Text & Images (owned by) Bytail
That means no stealing them!

Unis & other mentioned neopets are (c)Neopets.com
All Rights Reserved
---
:story:
http://images.neopets.com/items/lds_scroll_pyramid.gif http://images.neopets.com/items/book_ancient.gif http://images.neopets.com/items/boo_morguss_spells.gif http://images.neopets.com/items/bd_uni_healingpotion.gif http://images.neopets.com/items/bd_uni_healingstone.gif imahappydancer