Jan 11,2013: I finally won GOLD! Thanks to everyone who voted for me! :'D
Dec 21, 2012: I won 3rd in my second beauty contest! Thanks again everyone, next time I'll try even harder to get that coveted first place!
June 22, 2012: I won my very first Beauty Contest trophy! Placed Silver in my species, thanks to everyone who voted for me! :'D
~Ariibelle of Celestia~
Hey there! Welcome to my humble abode in the sky! My name is Ariibelle, and I'm here to show you around... Oh, but first, we have to get properly aquainted. What's your name?
Your name is panda_san_nichi?
That's a cool name! I like it! Oh, and watch your step around here, some of the clouds aren't very stable- but don't worry! If you fall I'll come after you! Ariibelle to the rescue! YEAH!
About Ariibelle
Oh, I should probably tell you a little bit about myself... There really isn't much about me that's special, but if you REALLY are interested...then I guess it's ok if I give you a fact or two! Regarding nicknames, you can call me Arii, Belle, or just A.B. I'm a female xweetok (incase you haven't already guessed) and I come from an ancient race of xweetoks called Celestials. I'm under the category of "artisan," because of how I react to certain situations AND my personality. I'm a very happy little girl, and I do all sorts of creative things in my spare time! I don't like to be serious about anything, because usually when you have to be serious you don't really have fun! That doesn't mean I
can't
be serious; I just don't like to do it.
You're probably wondering about that last sentence or so about what I do in my spare time. *giggles* Well, go ahead and guess! What do you think artisans do? ...Before you say something about robbing banks or something that I DEFINITELY don't do, I'll go ahead and tell you. We create art, just like it says in the word!
Art
isans! I enjoy writing poetry, and painting, and...well, all sorts of neat stuff! Oh, lemme tell you all about things I like-and...things I'd rather /
not
/ talk about.
The Loves and Hates of Ariibelle
I really like, as I said before, creating art! Whether it be interpretive dance, or just simple doodling in a spiral notebook (which personally I don't recommend, but hey, you gotta use what you have, right?) I love it all! Of course there are things I'm better at than others, such as dancing and singing! I'm not very good at visual arts, but I do my share of it from time to time!
I also really like cooking, culinary art is an art form too, you know! I'm not exactly a master chef, but I can make a mean bowl of pasta! Hee hee!
I also enjoy sports from time to time, especially Gormball! Zurroball is kinda lame, and Frumball isn't all that great...But Gormball is a BLAST! Hee hee! Reminds me of hot potato, except besides being "out," you also get splashed by an exploding water ball! How exciting is that?!
Somethings that I...don't exactly like are...well...mean people, of course. I mean, if you can't say anything nice, don't say anything at all...right? I also don't like thieves! ESPECIALLY ART THIEVES! There's no excuse for that. If you didn't draw it, you shouldn't take it and pretend you did! Practice makes perfect, and if you enjoy someone's art then you should admire the art rather than take it. Taking it just causes fighting, and there's not much to gain from stealing either besides a bad reputation!
I'm also not a big fan of meat, seeing as I'm more of a vegitarian. I'm not going to say I've never had it....but it's icky! Bleh!
I also don't like Dr. Sloth or meepits because he and the Meepits keep getting in my way to take over neopia...
Family
My "Mom,"
panda_san_nichi
, takes good care of me- I just wish she'd stop spoiling Suki so much...
Suki is a pest. If there's anyone who really needs a time out, it's her. She's agressive, stubborn, and extremely bratty. panda_san_nichi always gives her whatever she wants, so I'm not suprised Suki turned out the way she is. However, I'm supposed to look out for her and teach her manners... and I try but it's almost impossible! Her an her pet pet are just a bunch of trouble makers.
Sigma...He's a bit of a...enigma, I suppose. He's not exactly the type of guy I'd want to hang out with, he needs to wash out that mouth of his with soap! LOTS OF IT!
Interminia is kind of quiet, and is usually hanging around Suki in his spare time. Why he does that, I don't exactly know. I don't even see how they get along, it doesn't make much sense to me. But then again, opposites attract... right?
Friends of Ariibelle
Our
is a really cool friend of mine I met in a field right outside of a city! He fell from the sky, but he was ok! You should go meet him panda_san_nichi, he's a real gentleman! And he can definitely take a dive too, I was worried sick when he fell down!
A Feeling of Love?
Metal
...He's such a nice being! He has his own kingdom, and he rules over these other beings called "Menaces". He took me on a tour, and said that he doesn't often bring anyone to his realm...and that I was the first! He said he felt something different about me...and I feel the same way. *blushes* I hope to bring him to Celestia through a portal hidden in Faerieland real soon! I want to sing a song for him...maybe he'd like that! I'll never forget meeting him, and I hope he never forgets me either...
Cloud Riders
Want to take home a cloud for your xweetok? Then you may! Just please read all the rules for them. If you don't follow the rules, you could wind up in a lot of trouble panda_san_nichi!
RULES
Do NOT steal these and claim them as your own.
Do NOT enter these in the Beauty Contest, Art Gallery, or any other contests on neopets or any other site.
My owner doesn't like descriptions, a reference picture is a must.
Don't take any customs that weren't made for you or your pet.
If you want one (and requests/trades are open) neomail panda_san_nichi with the title of "Cloudy Skies" so she knows you read the rules.
Have fun with them!:)
These are no longer open for customs, considering that I have lost the template. If I am able to get the template again, or make a new set, I will be able to make new adoptables again! :3
Waiting List
Annabell
The images were squished down to make space,this is not their actual size.

Regular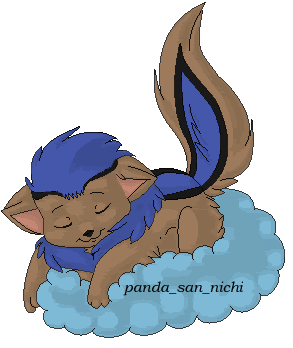 Blue

Painted
None
Customs


Pet Application

Old Customs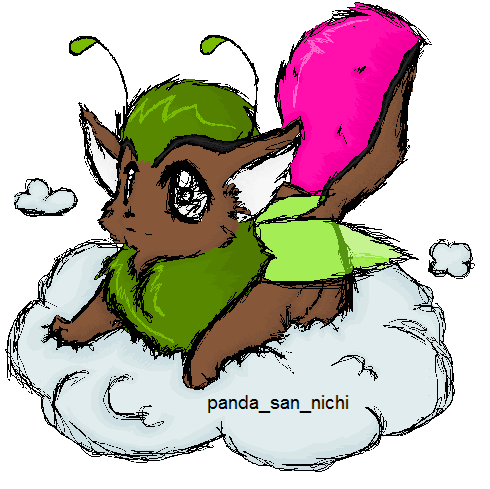 Phantom8134

_Zelda_the_Xweetok_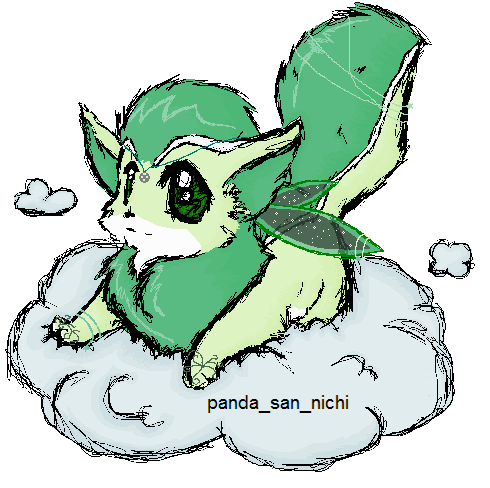 Ivoreh

Maayia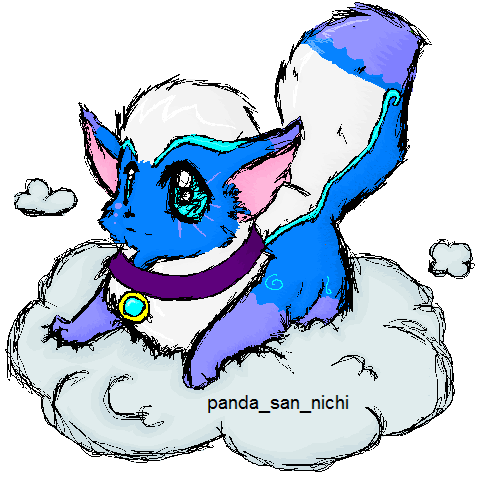 FascinatingFantasy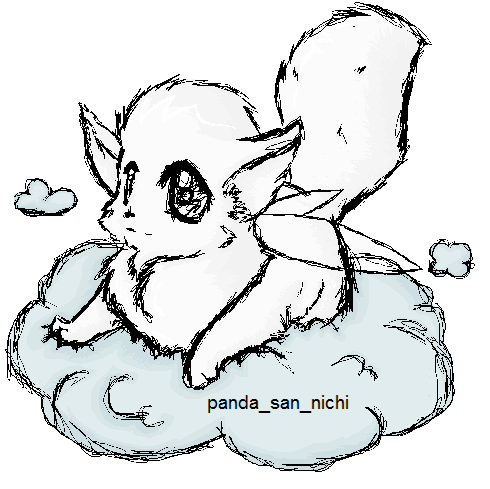 Aguarious

Illiminated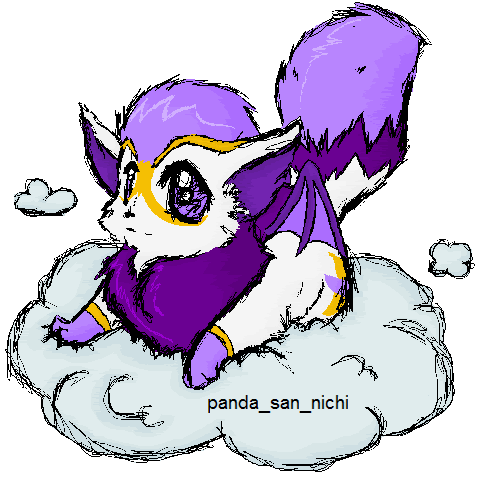 Lhyin
img here
Duef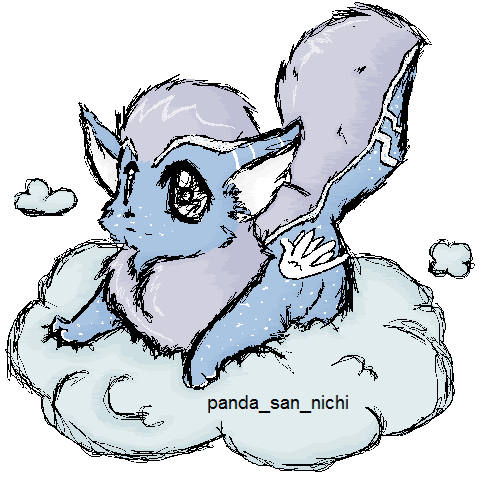 (unknown)

Ariibelle's Toybox
Oh, these are all the cute little toys other people made for me, and they look EXACTLY like me!
...Maybe you could make one for me panda_san_nichi? *winks* :D

Fan Art
These nice people have made me lovely art! You can look at them too, and if you want to have a closer view, drag and drop the images into the address bar at the top of your browser!
(By the way, I'd love it if you could make me some fan art too! But you don't have to! *winks*)
Art by panda_san_nichi

These are all the pictures panda_san_nichi has taken of me since I was a young little xwee! You can drag and drop these into your browser too just to see how I've evolved, along with panda_san_nichi's style! Hope you enjoy! c: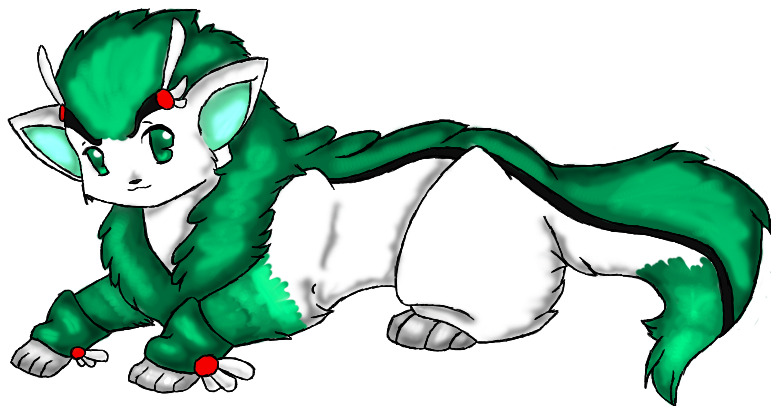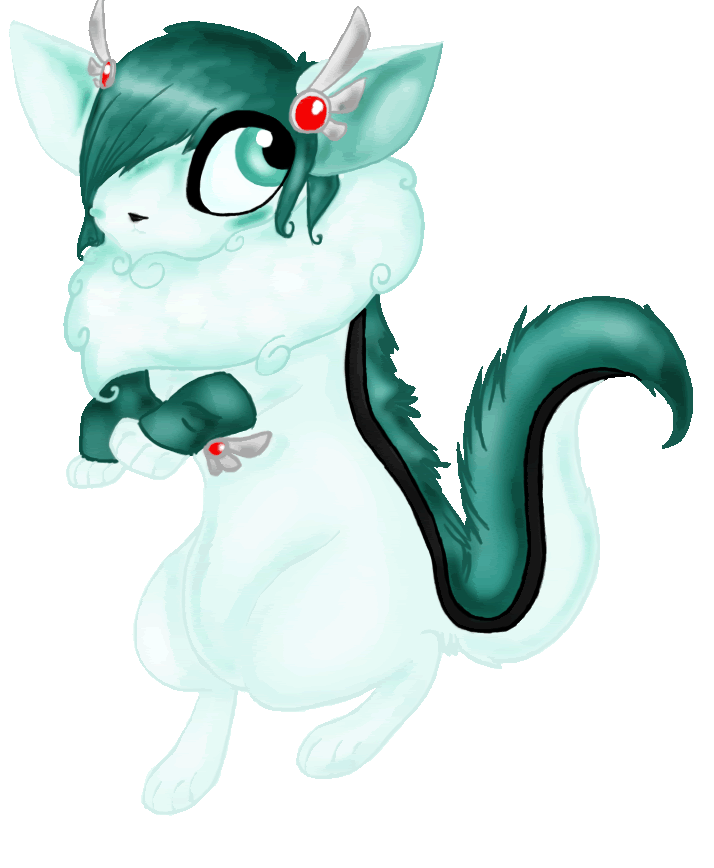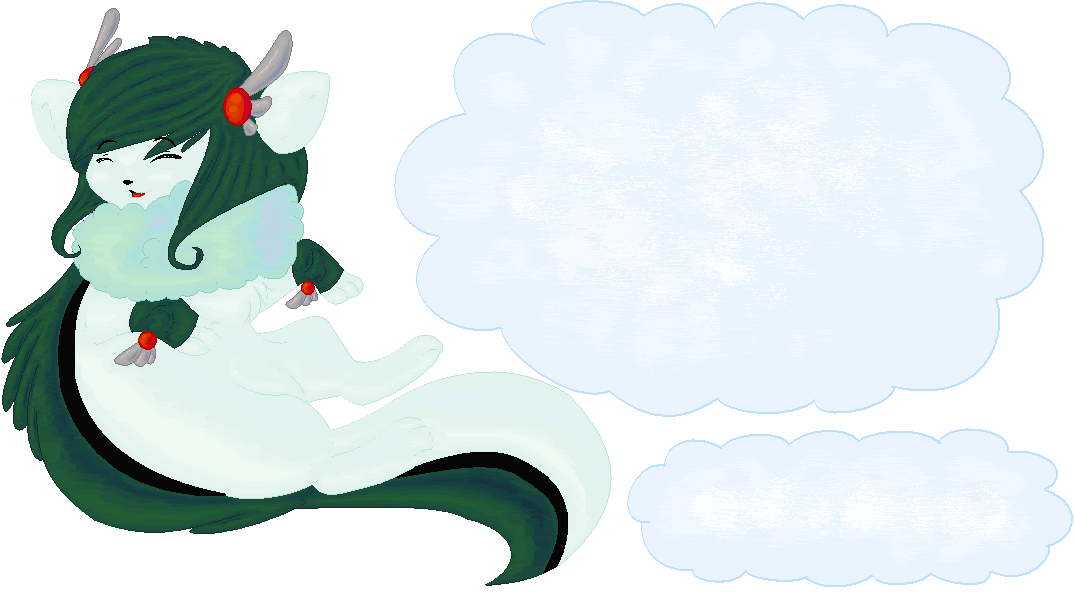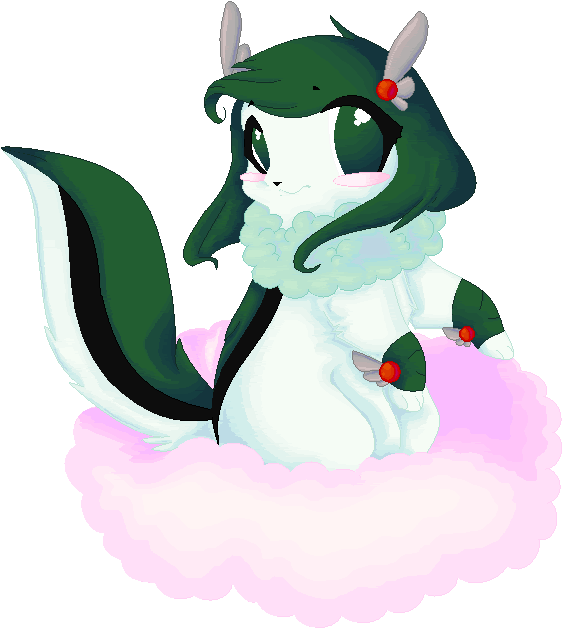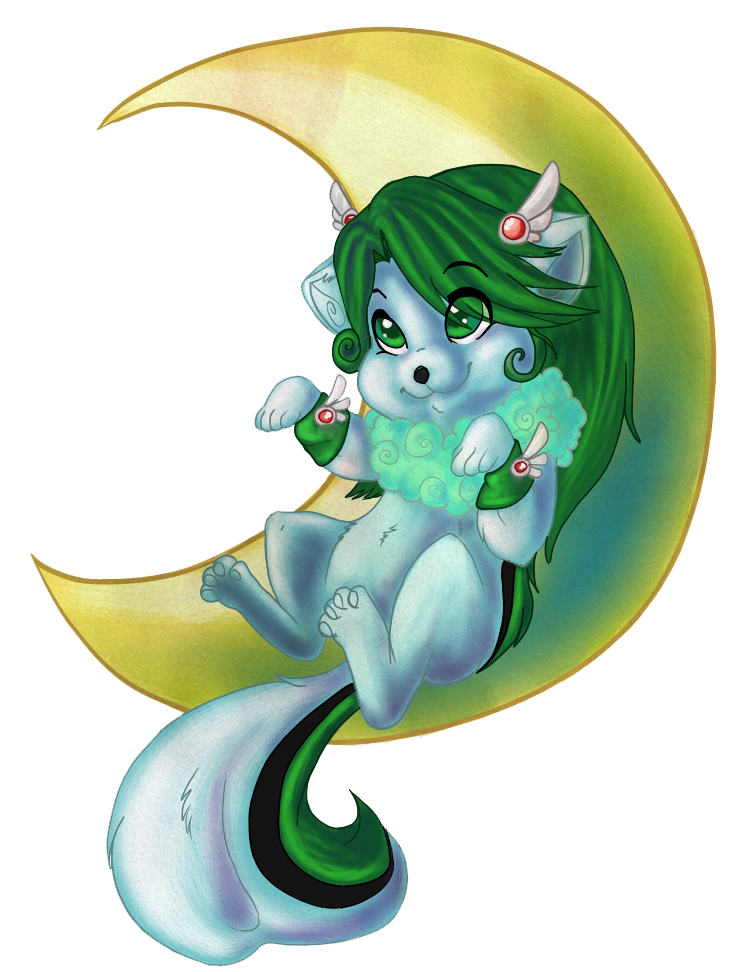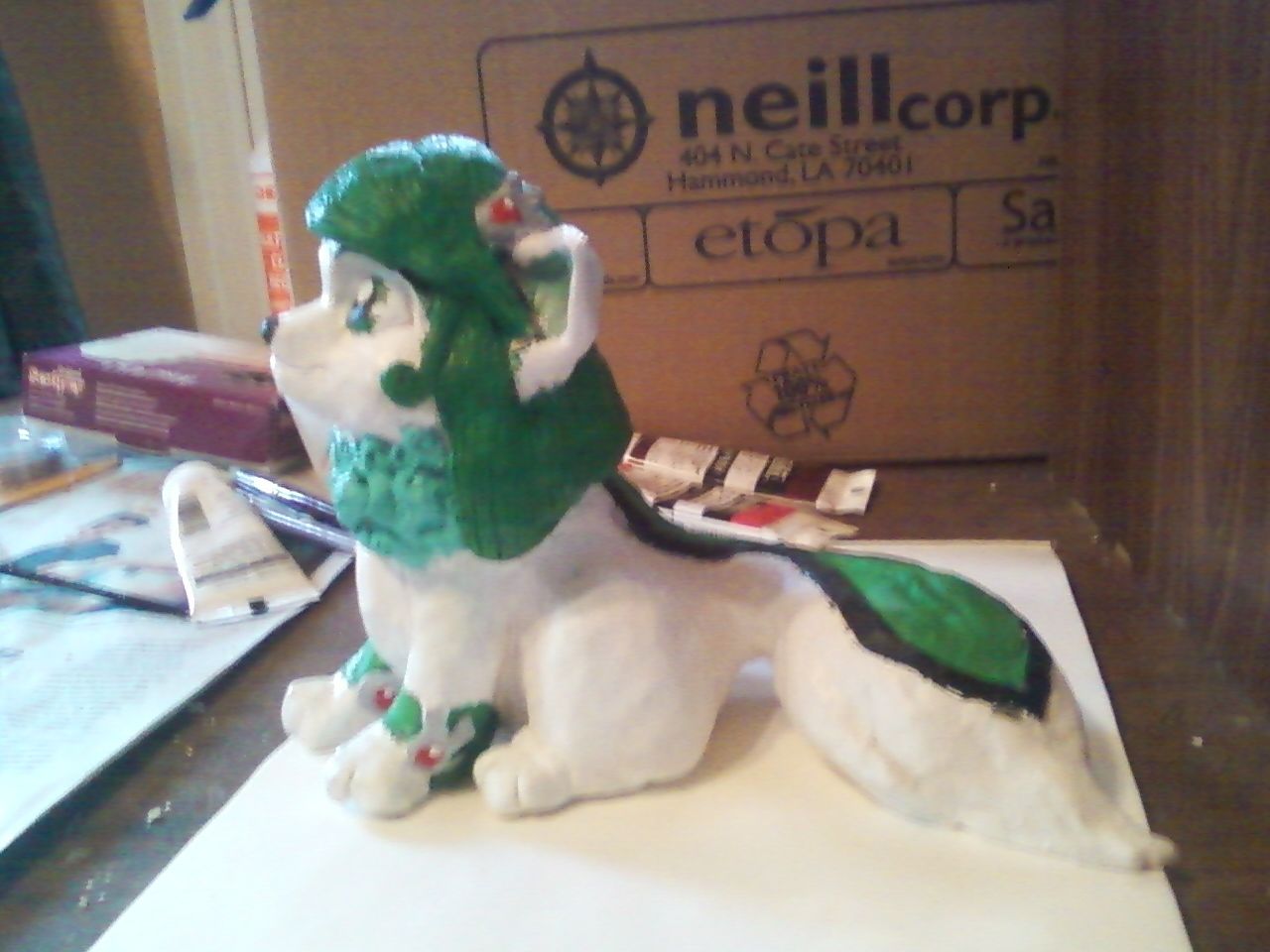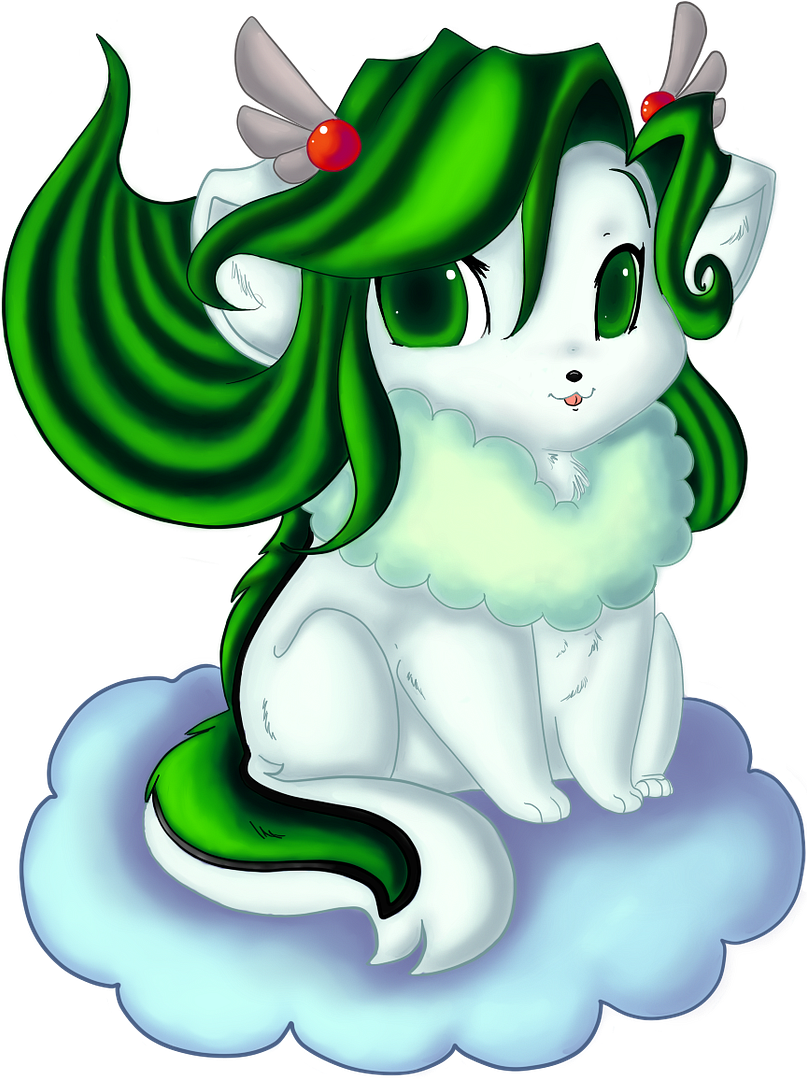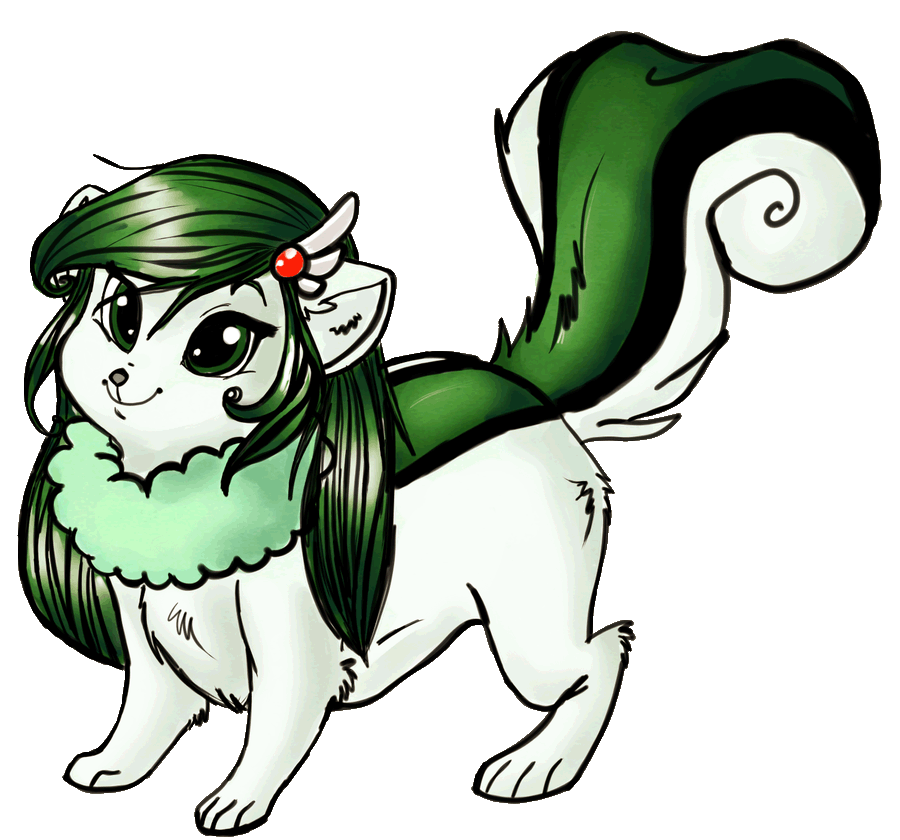 Awards
These are my collection of awards wonderful neopians have given to me, because they believe I deserve them! It makes me happy since awards are hard to obtain, and some of them are super rare or retired! Wow! Hope you enjoy my trophy collection panda_san_nichi! :'D

Link back
I know your time here is growing short, but...I don't want you to forget about me! I'd...I'd really like it if you took one of these little patches...y'know, so you can come back whenever you wanted! I'll look forward to seeing you again real soon! :3


Links Out
Well, I hope you had fun here panda_san_nichi! If you'd like, here are some other pets you can visit. And if you want to, you can mail my owner
panda_san_nichi
just incase you want your pet to be on my transportation quilt as well! Taa taa for now panda_san_nichi, I hope to see you again!


~End~
You are visitor number
Counter started on:
Sunday, January 11, 2009