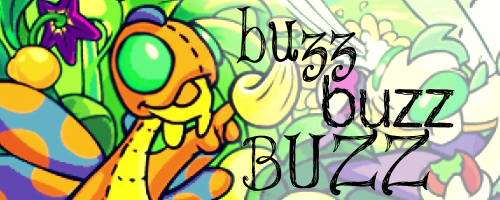 Welcome
Hello and welcome to Buzz Buzz Buzz, Neopia's leading site for all things Buzz!

Buzz Buzz Buzz began as a simple grouping of Buzz-related info on Aresoka's petpage. As my love for Buzzes grew, so did my desire to make a nice site dedicated just to them. After a lot of debating and thought, Buzz Buzz Buzz was born!

Here you'll be able to find out general information about Buzzes, as well as things like avatar solutions, famous Buzzes of Neopia, adoptables, past Caption Contests featuring Buzzes, and Buzz-related items.

If you have a suggestion for something to add, neomail me!
History
The Buzz species first appeared in Neopia on January 11th 2000 as the Fleye. Their artwork was based on a winning competition entry.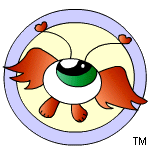 On July 24th of the same year, the Fleye was redrawn and renamed. The Buzz retained very little of the Fleye, but resembles the modern Buzz quite a lot.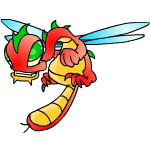 The Buzz was revamped again, on a date I'm not sure of, into their last form before the conversion. They're basically identical to the modern Buzz.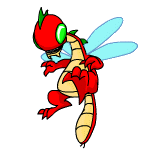 Today's Buzzes are quite the lookers! They have large, thin wings and sharp spikes down their spine.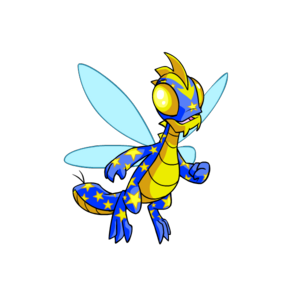 Unconverteds and Unreleased
The Buzz only has three UC versions. Plushie, Mutant, and Darigan.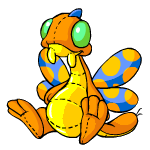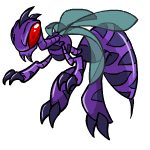 On another sad note, the Buzz also has two unreleased versions. Both are Tyrannian.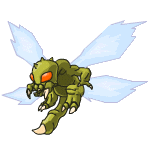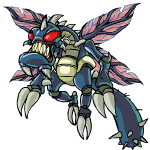 Trivia
Buzzes have great eyesight and aerobatic abilities. They're also very fast flyers.
No Buzz can resist a tasty berry or fruit, but they have a greater weakness to Tigersquash. They love them so much that plucking them right off of trees belonging to others isn't unheard of.
Buzzes also love sugary and sticky treats in general, such as Buzz-brand honey.
Common stereotypes say Buzzes are ugly, smelly, no fun, and bite everyone. But none of that is actually true.
Buzzes may look mean, but they're actually very kind.
Although they're one of Neopia's biggest predators, Buzzes have the smallest teeth.
Buzzes take 20% less damage from air attacks in the Battledome.
Buzz are associated with the element Dark in the Neoepts Trading Card Game.
The unconverted Glowing Buzz glows like a firefly, while all other Glowing pets glowed all over.
The Maraquan Buzz is based on a lobster.
Famous Buzzes
Sergeant Brexis

Second in command to Judge Hog, this courageous young Buzz flies around Neopia making sure the nastier denizens of Neopia are kept under control. Also known as "Danger Buzz".

Korabric



Korabric was the researcher in charge of the facility that has now become the Jungle Ruins. He locked himself in the upper tower, and awaits rescue at the hands of a brave adventurer.

Buzz Avenger


The Buzz Avenger is a superhero who seeks out injustice to make Neopia a better place for all. Not much is known about him.

Tyragh the Tyrannian Buzz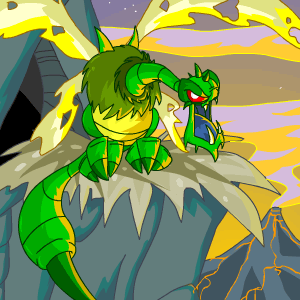 Tyragh is the leader of the Fire Buzz and was part of wave four in the Tyrannian Invasion plot.

Angry Buzz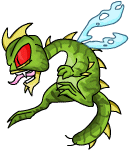 In the jungles of Ancient Neopia, these Buzz were turned violent by the evil magic from Two Rings Fortress. They attacked travellers on the way to the Jungle Ruins.

Kiler Buzz


Within the Jungle Ruins of Ancient Neopia, these creatures were driven insane and began to attack everything they came across.

Buzz Alchemist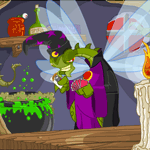 Little is known about this Alchemist, though he seems to like card games.

Collectable Card Shopkeeper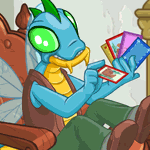 This Buzz owns the Collectable Card Shop, located in the Neopian Bazaar.

Hausaun



In Neoquest II, Hausaun is a Buzz that lives in Happy Valley and loves cold weather.


Kep Bonnefie

Kep is a Darigan Buzz. Since 2006 she's been a Left Defender for Darigan Citadel's Yooyuball team. Before the first Altador Cup, she took a vow of silence due to disagreements with the media.

Osielle Lidel


Osielle is a Blue Buzz. Since 2007 he's been the Right Forward for Terror Mountain's Yooyuball team.

Kerib Vickers


Kerib is a Glowing Buzz. In 2006 he was a Left Defender for the Virtupets' Yooyuball team. He didn't quite understand the rules of Yooyuball, so he was replaced.

Wasplin


In Neopets Puzzle Adventure, Wasplin is a Fire Buzz and a servant of Tura-Kepek. He was incredibly quick, in movement and in speech. His job was to guard one of the amulets that allowed the shaman to free Moltenus. He followed that amulet into a volcano and was destroyed.

Bin-Po



In Neoquest II, Bin-po is a traveler staying in Lakeside, Meridell. He wants to learn the secrets of the lost city of Phorofor.

Buzz Bully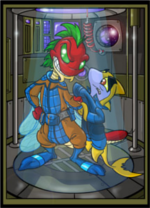 This young Buzz seems to like stealing money from smaller and weaker Neopets.

Foreman Buzz



Foreman Buzz works in the Jelly Factory. His job is to make sure the jellies go into the proper chutes and to let the Hungry Skeith eat the ice cream.

Lampwyck


He owns Lampwyck's Lights Fantastic in Moltara City, selling many light producing items and the first of its kind in Moltara. His products use a range of different light sources, from steam power to lava.

P. Berigan Buzzby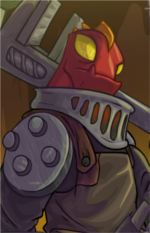 He is a regular customer of Tangor's and lives at the Lava Pools in Moltara.

Aphfleydite, Electra, Fire Eye, Magik, and The Beautiful Buzz were Buzzes in the original Collectable Card series, but were removed when they were remade.
Frieda is the star of the book A Buzz Faerie Tale. She was unable to fly for some reason, but one day this changed. Its not clear how or why.

Genna, Kison, Samshid, Takada, and Zellie are market examiners who have worked for several firms. They have also worked for companies floating on the Stock Exchange, giving advice.
Salinder spent an entire year saving to travel to Mystery Island for Gadgadsbogen. The harbour and Tropical Food Shop didn't have anything that caught his eye, but a shop by the Rock Pool sold the fruit he was looking for.
Colors
Unreleased Colors
The following colors have yet to be released for the Buzz.
8-Bit, Biscuit, Clay, Dimensional, Elderboy, Eldergirl, Eventide, Ice, Invisible, Jelly, Maractite, Relic, Sponge, Stealthy, Transparent, Tyrannian, Woodland, and Wraith.


Baby
Released August 9th 2002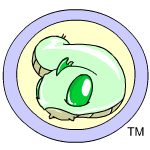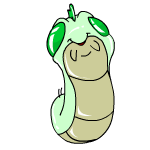 Blue
Basic color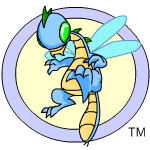 Brown
Released October 9th 2001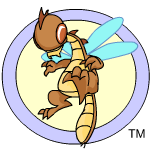 Camouflage
Released January 11th 2013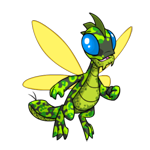 Checkered
Released January 11th 2006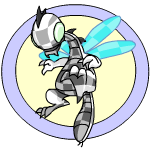 Chocolate
Released January 10th 2014

Christmas
Released December 8th 2000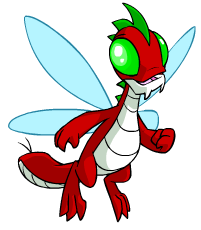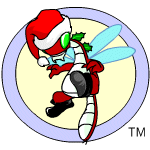 Cloud
Released August 5th 2005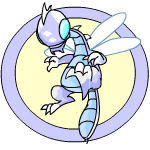 Darigan
Released November 22nd 2005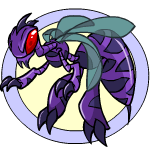 Desert
Released January 11th 2007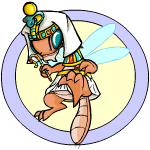 Disco
Released January 11th 2007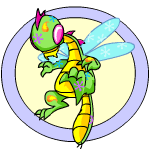 Electric
Released January 11th 2006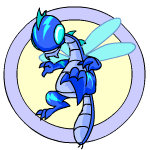 Faerie
Released January 9th 2004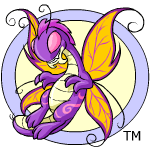 Fire
Released August 7th 2002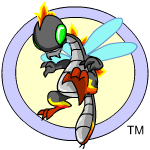 Ghost
Released January 12th 2010

Glowing
Released January 12th 2006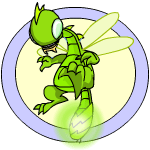 Gold
Released January 11th 2011

Green
Basic color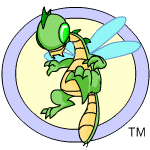 Grey
Released January 11th 2011

Halloween
Release date unknown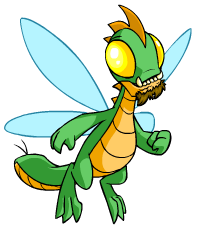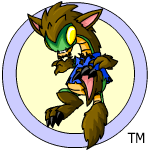 Island
Released October 1st 2003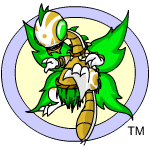 Magma
Released December 15th 2009

Maraquan
Released April 21st 2004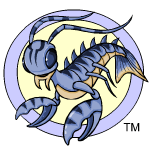 Mutant Buzz
Released January 11th 2002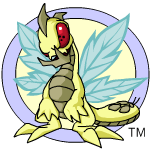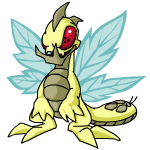 Orange
Released January 2nd 2003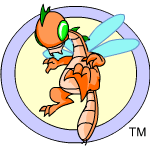 Pink
Released January 11th 2005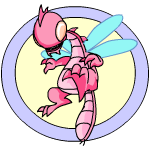 Pirate
Released January 13th 2009

Plushie
Released January 10th 2003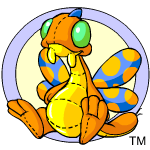 Purple
Released January 9th 2004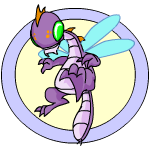 Rainbow
Released July 1st 2003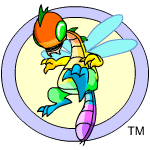 Red
Basic color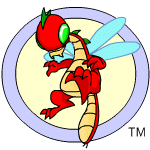 Robot
Released August 30th 2002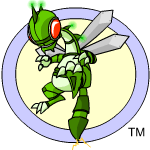 Royal Boy
Released January 11th 2005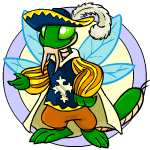 Royal Girl
Released January 11th 2005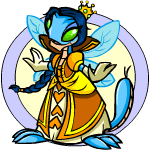 Shadow
Released January 12th 2010

Sketch
Released January 10th 2014

Silver
Released January 11th 2012

Skunk
Release date unknown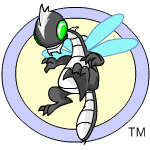 Snot
Released January 11th 2005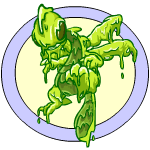 Snow
Released January 13th 2009

Speckled
Release date unknown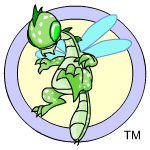 Split
Release date unknown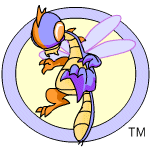 Spotted
Release date unknown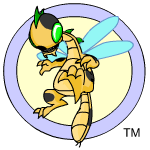 Starry
Released October 8th 2001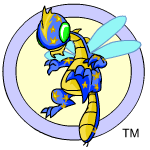 Strawberry
Released January 11th 2008

Striped
Released January 10th 2003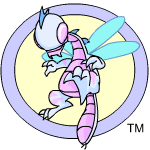 Swamp Gas
Released January 11th 2012

Water
Released January 11th 2013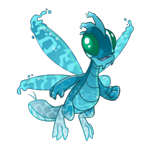 White
Release date unknown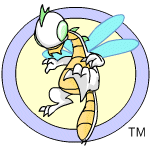 Yellow
Basic color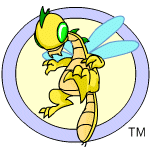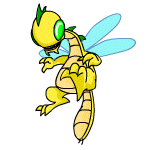 Zombie
Released January 11th 2008

Games
So far, the only game to feature Buzzes is
Hungry Skeith
! The official game description is below.
Jellies come down the conveyor belt. Blue jellies go in the blue vat. Red jellies go in the red vat. Green jellies, yes, no prizes for guessing where they go, the green vat. It's not a fun job, but somebody's got to do it.
At the Jelly Factory, the Buzz Foreman takes great pride in making sure that the Jelly is of top quality, and that is where the Skeith comes in - he gets to eat all the other food (ice-cream!) that makes its way down the conveyor belt.
To play, use the arrow keys to control the Buzz Foreman. Pick up the Jellies with the spacebar and drop them in the correct vat at the back of the factory. The Skeith is not allowed to eat the Jelly, however. If he eats it, or the jelly goes into the wrong container, you will lose a life.
Avatars

Buzz
This avatar is a simple one. When you make an account on Neopets, its automatically yours!



Maraquan Buzz
This one is a tad trickier! To get it, first go to this Caption Contest. Next, view the page's source and search for this partial URL:
/games/caption/caption_archive.phtml?buzz1=
Click on it, and wham!



Baby Buzz
Another simple one, but too cute to live without! Search for the phrase "i love baby buzz!" (no quotes, yes exclamation mark) in the on-site search.



Buzzin
Alas, another tricky one. If you're lucky enough to get a Fountain Faerie Quest, use it on your Buzz and gain this fabulous avatar reward!
Caption Contests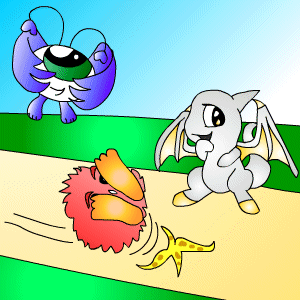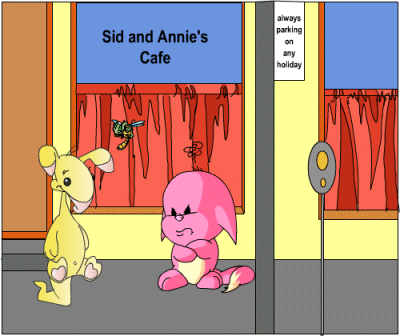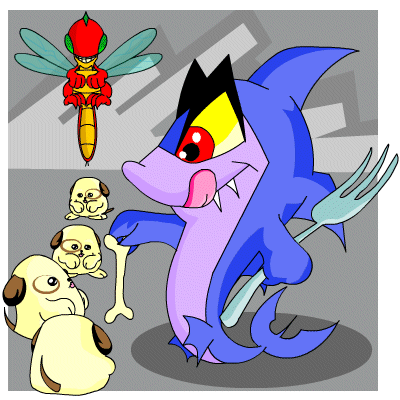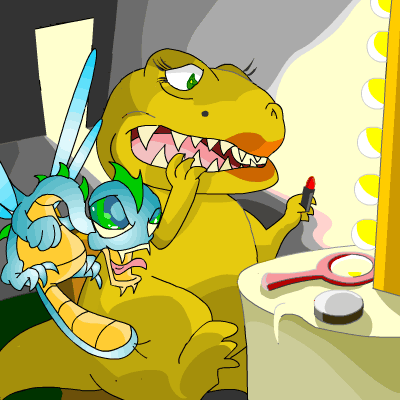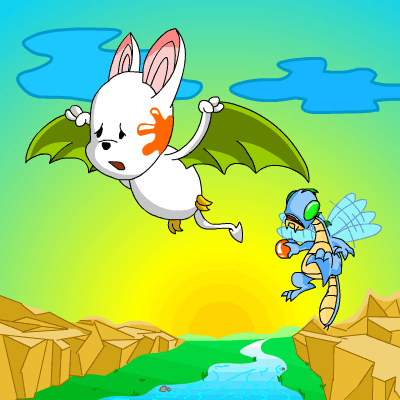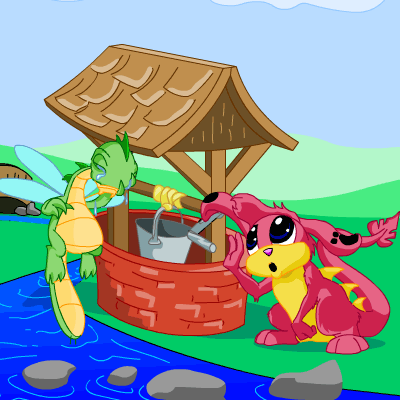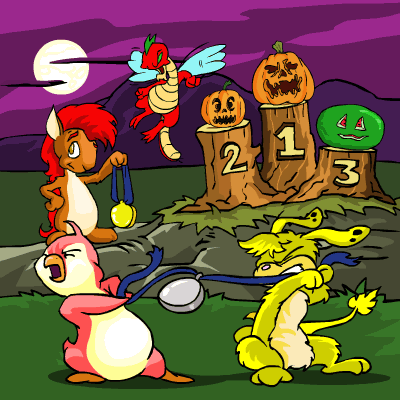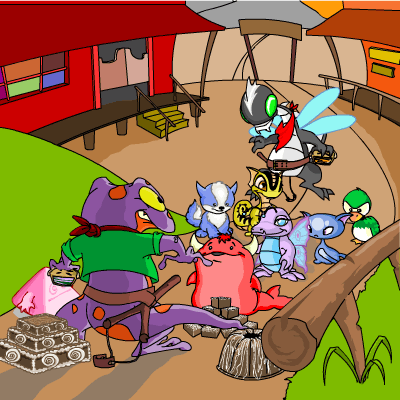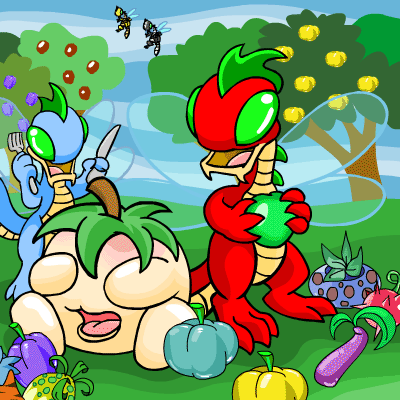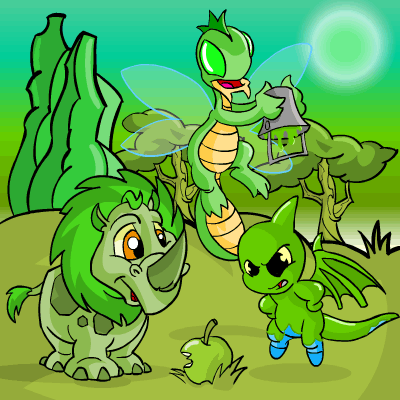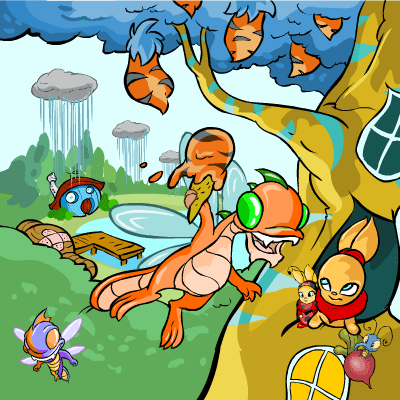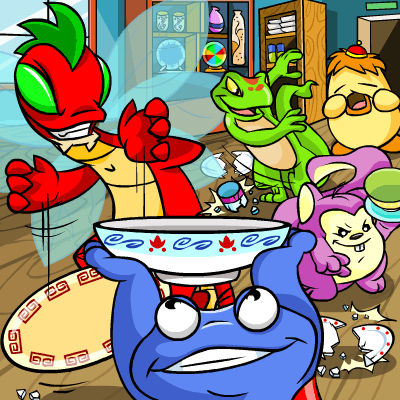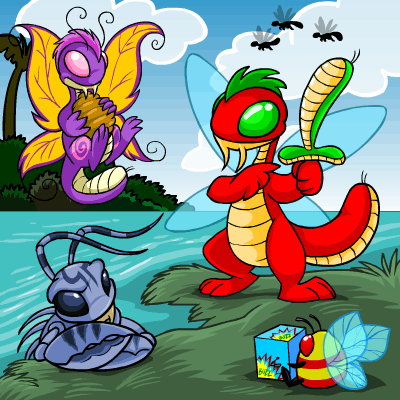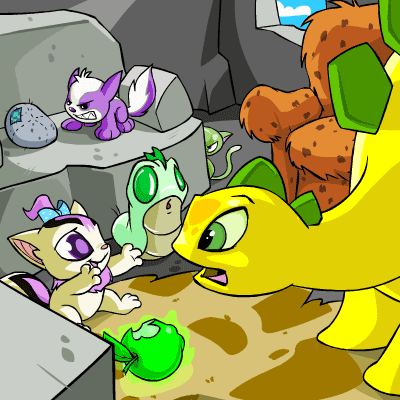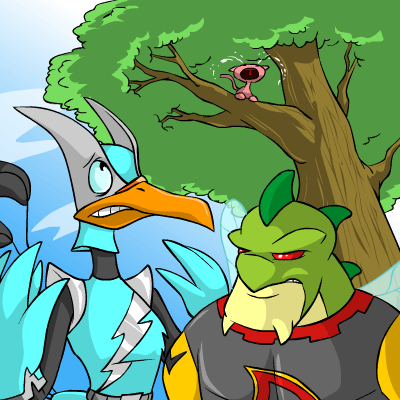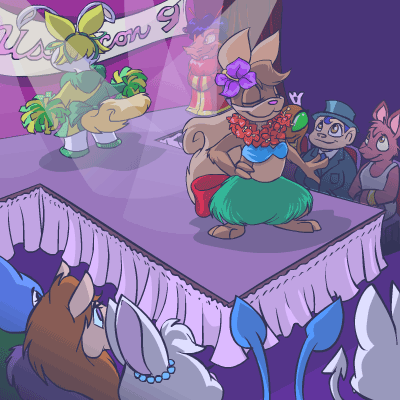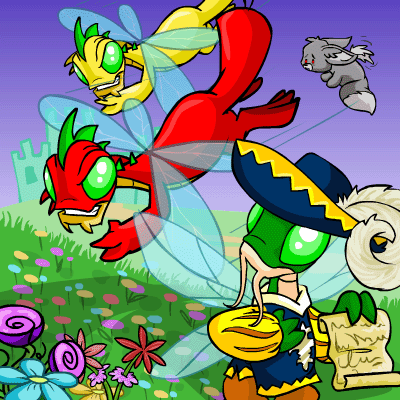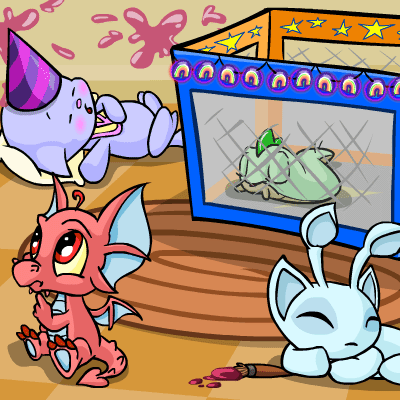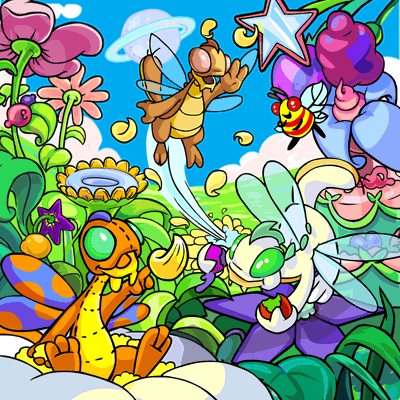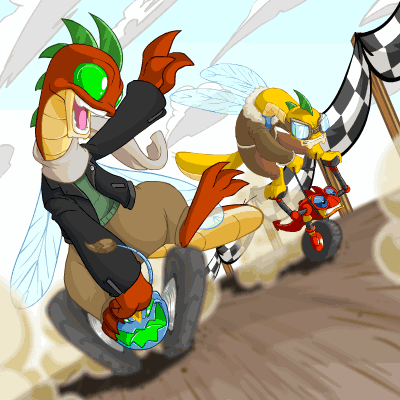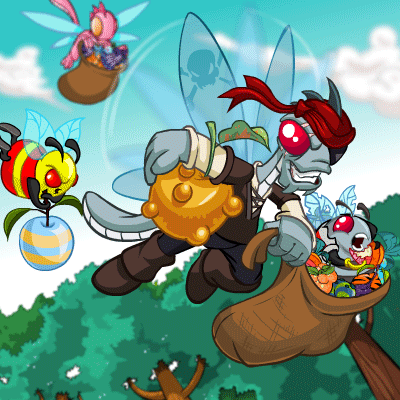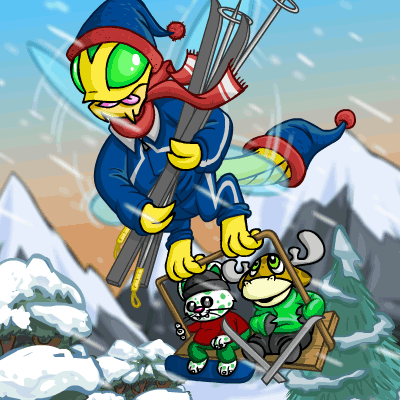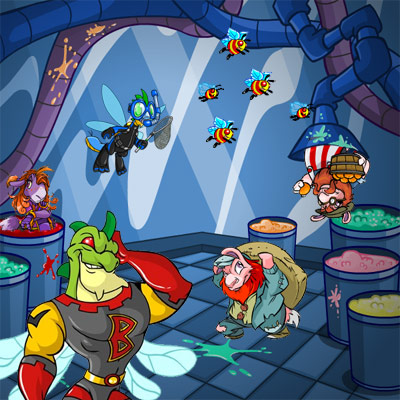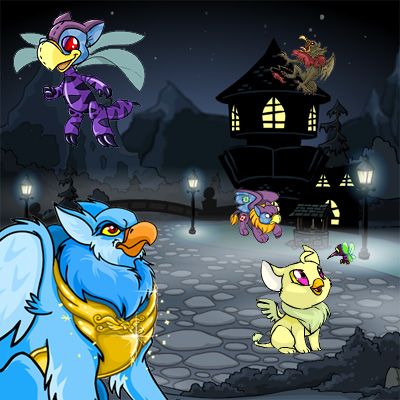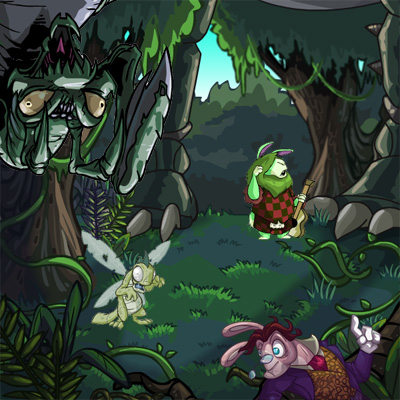 Morphing Potions
Blue, Green, Red, and Yellow






Baby, Darigan, Desert, Faerie, Fire, Island, and Maraquan









Plushie, Skunk, Water, Zombie, and Transmogrification Potion






Items
Books
A Buzz Faerie Tale, A Buzz Life, All About Buzz, Baby Buzz Book, Baby Buzz Manual, Buzz Acrobatic Stunts, Buzz Architecture









Buzz Boxing Basics, Buzz Coloring Book, Buzz Flights, Buzz For Infants, Buzz Gourmet, Buzz Guide to Magics, Buzz How to Fly









Buzz Modern Art, Buzz Sheet Music, Buzz Snot, Buzz Speech 101, Collecting Buzz Plushies, Guide to Buzz, Spooky Buzz Tales









The Buzz Lair, The Happy Buzz, The Love Buzz, Unusual Buzz Recipes





Grooming
Buzz Honey Lip Balm, Buzz Honey Lotion, Buzz Honey Shampoo, Buzz Honey Soap





Food
Berry Buzz Ice Cream, Blueberry Buzz Gateaeu, Buzz Bread Salad, Buzz Chocolate Bar, Buzz Dung Cone, Buzz Honey, Buzz Honey Banana Bread









Buzz Honey Lolly, Buzz Honey Pot, Buzz Meatloaf, Buzz Sandwich, Buzz Sandwich With Honey, Chocolate Buzz Gateau, Chocolate Honey Buzz Bar









Crunchy Buzz Honey Delight, Dark Chocolate Buzz, Honey Topped Buzz Sundae, Honey Buzz Pie, Lemon Buzz Gateau, Milk Chocolate Buzz, Partially Eaten Chocolate Buzz Desert Platter









Red Buzz Energy Drink, Red Buzz Lolly, Strawberry Buzz Gateau, Moltaran Buzz Candy Cane





Toys
Baby Buzz Squirty Toy, Blue Buzz Jigsaw, Buzz Avenger Action Figure, Buzz Booster Pack, Buzz in a Box, Buzz Paint By Number, Green Origami Buzz Toy









Springy Darigan Buzz Toy, Faerie Buzz Plushie Collectable Charm



Plushies
Baby Buzz Plushie, Blue Buzz Plushie, Christmas Buzz Plushie, Darigan Buzz Plushie, Faerie Buzz Plushie, Green Buzz Plushie, Magical Red Buzz Plushie









Maraquan Buzz Plushie, Mutant Buzz Plushie, Orange Buzz Plushie, Pink Buzz Plushie, Purple Buzz Plushie, Rainbow Buzz Plushie, Red Buzz Plushie









Snow Buzz Plushie, Starry Buzz Plushie, Yellow Buzz Plushie, Zombie Buzz Plushie





TCG and Collectable Cards
Baby Buzz (TCG), Blue Buzz (TCG), Buzz Alchemist, Buzz Avenger, Buzz Avenger (TCG), Buzz Bully (TCG), Green Buzz (TCG)









Mutant Buzz (TCG), Red Buzz (TCG), Tyragh the Tyrannian Buzz, Yellow Buzz (TCG)





Battledome
Barbed Buzz Dagger, Buzz Antennae, Buzz Blaster, Buzz Bomb Bag, Buzz Gauntlet, Buzz Globule Dart, Buzz Hive Bomb









Buzz Poison Blaster, Buzz Tail Mace, Buzz Wing Guards, Full Buzz Armor, Golden Buzz Helmet, Honeycomb Buzz Shield, Ornate Buzz Chestplate









Ornate Buzz Stinger, Splendid Buzz Helmet, Splendid Buzz Shield, Splendid Buzz Sword





Unreleased


Wearables
Paint Brush
Christmas Buzz Boots and Hat




Halloween Gloves, Hat, Shirt, Shoes, and Tail Cover







Lost Desert Collar, Crook, Headpiece, and Wrap.






Mystery Island Cuffs, Grass Skirt, and Necklace





Pirate Boots, Earrings, Eye Patch, Scarf, Shirt, Trousers, and Vest









Robot Body Housing, Chest Housing, Cranium Housing, Feet Housing, Tail Housing, and Wings








Royal Boy Hat, Trousers, and Tunic





Royal Girl Crown, Gloves, and Gown





Zombie Cravat, Shirt, and Trousers




Buyable
Brown Buzz Gardening Hat, Wind Up Baby Buzz, and Yellow Buzz Gardening Shoes





Buzz Diver Flippers, Gloves, Goggles, Net, and Suit







Buzz Honey Collecting Boots, Hat, and Suit





Buzz Librarian Book, Blouse and Jacket, Glasses, Necklace, Shoes, Skirt, and Wig









Buzz Mage Dress and Cloak, Shoes, Spell Book, and Wig






Buzz Robber Boots, Gloves, Hat, Mask, Sack, Shirt, and Trousers









Buzz Tennis Ball, Racquet, Shirt, Shoes, Skirt, and Visor








Colorful Buzz Dancer Hat, Shirt, Shoes, and Skirt






Dark Buzz Boots, Cape, Jacket, Trousers, and Wig







Distinguished Buzz Shirt and Waistcoat, Shoes, Trousers, and Wig





Elegant Buzz Gloves, Gown, and Shoes





Light Buzz Dress, Earrings, Sandals, Sash, and Wig







Punk Buzz Shirt, Shoes, Trousers, and Wig






Purple Buzz Gardening Gloves and Overalls




Sporty Blue Buzz Headband, Jacket, Shoes, and Trousers





Wallpapers & Icons
Want to show off your love of Buzzes even when you're not on Neopets? Get one of these awesome desktop wallpapers! Available here, just search for "buzz"!



Looking for that perfect avatar to use on MSN or AIM? Check out the fabulous Buzz-themed ones that Neopets has to offer!









Blogs
Click on the blogs for the direct link to the page you can find them on!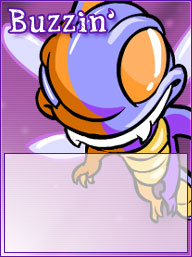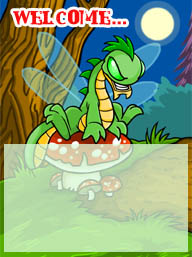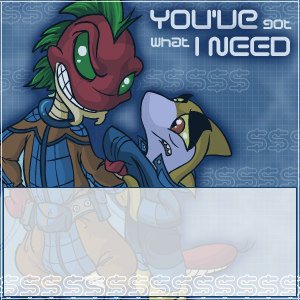 Shopkeepers
Is that shop blog not enough? Must you have a Buzz shopkeeper as well? You're in luck! TNT have provided us with some really awesome ones.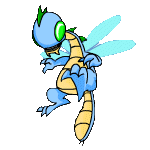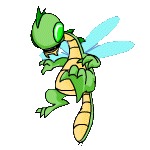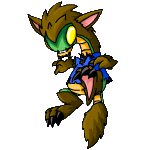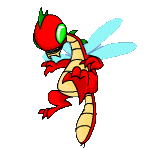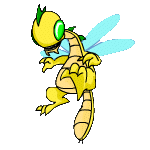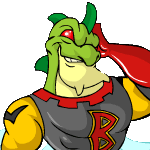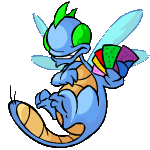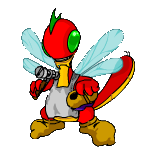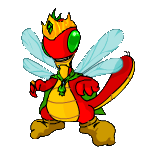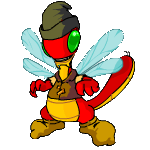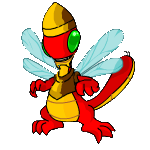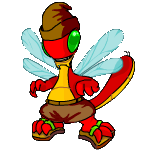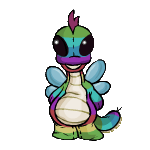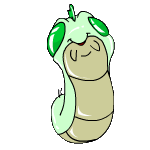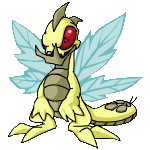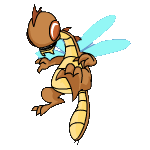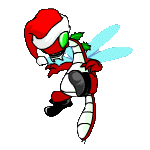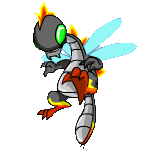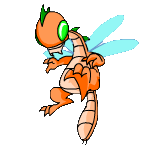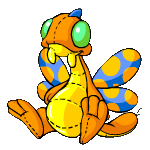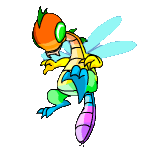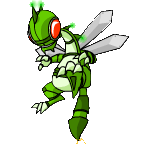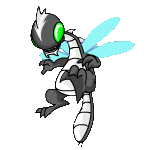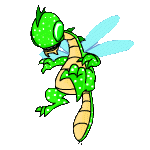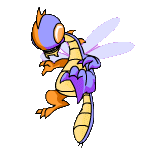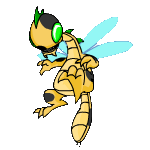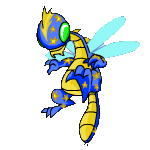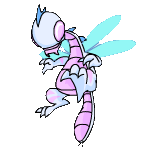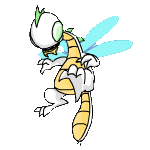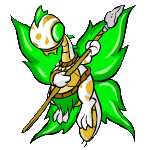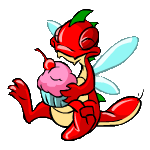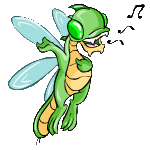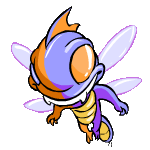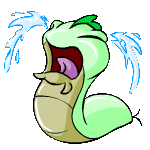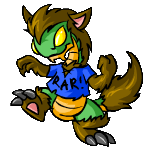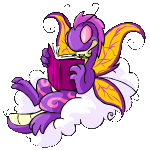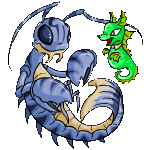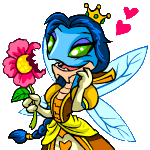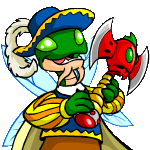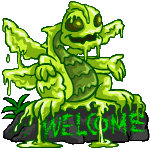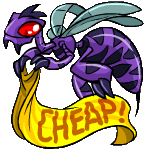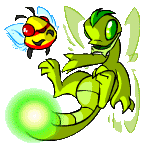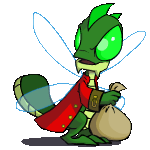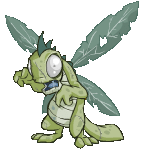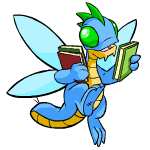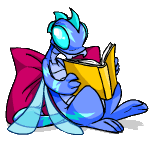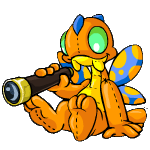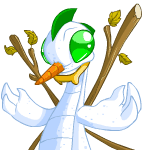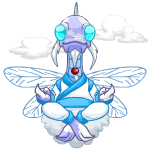 Animated Buzzes
Seeking to spruce up a page with a nice animated Buzz? Get some official ones from Neopets here!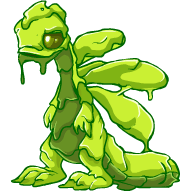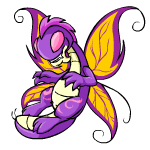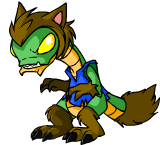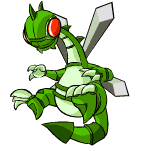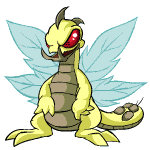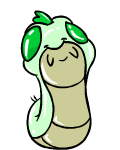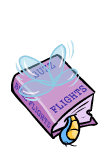 Neogreetings
Do you wish to share the beauty of Buzzes with a friend who isn't on Neo? Why not send them a Neogreeting? Searching for Buzz will bring up these fabulous greetings!









This last one a little tricky! Search for Mom to find it.


Adoptables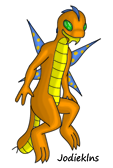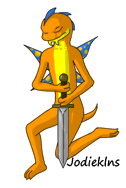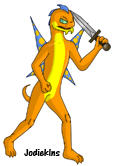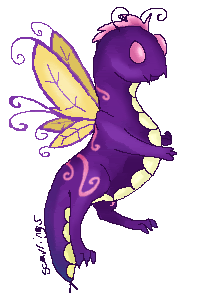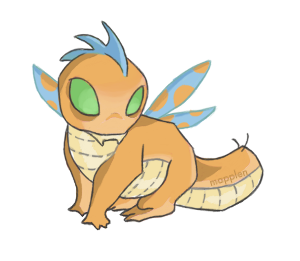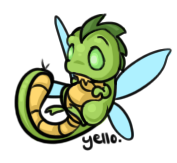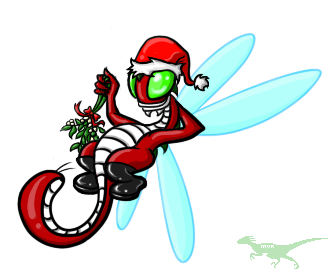 Makeables
How To Draw
Like what you see? Go
here
to learn how to draw Buzzes!
Directory
To put it simply, for those who don't know what they are, unconverted pets feature the old Neopets art. They can no longer be created and therefore no new ones can be made. The only way to get a UC is to adopt one from the pound, adopt one from a user, or trade for one. To learn more, check out the UC Guide.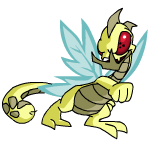 If you'd like your Buzz to be added here, please send me a neomail with the following. If you ever wish to have them removed, just send me another mail! Please only have me list UC Buzzes you plan to keep, at least for a decent while. If I see a listed one UFT, they'll be removed.

Title: Buzz Directory
Pet Name:
Pet Gender:
Pet Color:
Your Username:

Plushie
Darigan
Mutant
Aresoka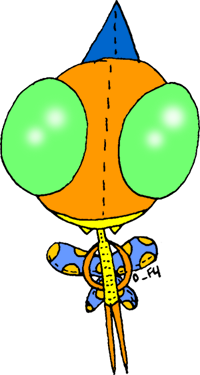 Name: Aresoka.
Nicknames: Commonly goes by Soka.
Alias: The Game Faerie.
Gender: Female.
Age: Twenty-two.
Creation Day: February 3rd.
Creation Time: Approximately 11AM.
Species: Buzz.
Color: Plushie.
Occupation: Game Maintenance Manager.
PetPet: Button.
PetPet Species: Plushie Babaa.
PetPetPet: Space.
PetPetPet Species: Veespa.


The Juicy Details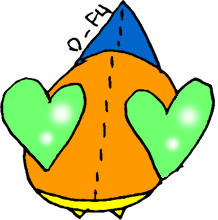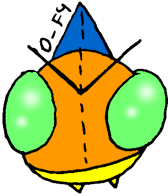 Personality; As one could expect from what her job entails, Soka is a very playful and fun-loving individual. She spends hours upon hours playing games, and loves every moment of it. In fact, she even has a beautiful trophy room containing a gold trophy that she's earned for every game to exist since she was four years old. And that's quite a lot!
She loves to munch on junk food, most especially sweets, and spends a very great deal of time playing with her Babaa, Button, and her Veespa, Space. She collects balloons, blocks, plushies, and miscellaneous game memorabilia. Her home is overflowing with her hoards, and she's always eager to play.

Occupation Overview; Soka adores her job as the official Game Maintenance Manager, and devotes countless hours to her work every single day. However, you may be wondering what exactly a Game Maintenance Manager is, and what they do. And just in time, here's Soka to explain!
To put it simply, I'm the head of the group of pets that perform maintenance on the games and keep them running. You've probably never heard of us or what we do because that's part of the magical mystery of the games. We do most of our work in the dead of night, tweaking and fine-tuning and updating the games with lightning-fast speed. In fact, in the time it takes you to send your score and restart the game, that very one could have just been updated by myself or one of my workers.
As the Manager, and not just an Updater, I oversee all of the Updaters and have to approve their work before it goes out. And you know what that means? Days and days of playing games! I check and make sure that my workers didn't miss anything, and fine-tune their work if necessary. However, since I train them all myself, they've yet to miss a thing.


Wishlist
















They are, in order: Game Room Background (owned), 8th Birthday Celebration Background (owned), Quilt Cape (owned), Pteradactyl Plushie, Basic Yellow Balloon (owned), Basic Red Balloon (owned), Basic Green Balloon, Basic Blue Balloon, Colourful Building Blocks, Destruct-O-Match Stacking Blocks, Basic Paint Blob Plushies, Wind-up Turmac, Purple Hasee Balloon Toy, Shiny Orange Hasee Balloon Toy, and Balloon Sculpture Hat (owned).
The Night the Hasees Stopped Bouncing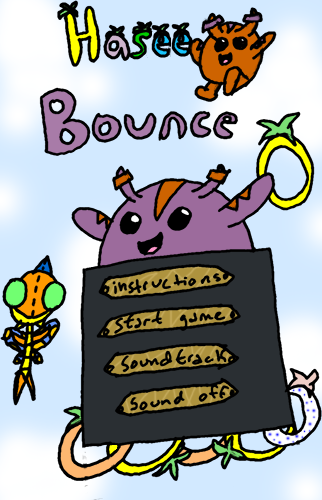 The screeching of an alarm and flashing red lights woke the Plushie Buzz with a start. She sat straight up, a strange feeling running through her as she pulled herself from the land of dreams. For a moment she was confused, but quickly snapped out of it. The alarms meant one thing: there was an emergency with a game that couldn't possibly wait another moment, and only the Game Faerie herself could fix it.

She grabbed her belt, equipped with all the tools she could ever need, and made her way to the door. A fluffy Plushie Babaa looked up from her own little bed, curious about what was going on. "Don't worry Button, go back to sleep. I won't be gone long," the Buzz assured her petpet as she turned off the alarm and tiptoed out of the room, hoping to not wake her Veespa too.

Right across from her room was the control room, where she could monitor every game at once and quickly be alerted to glitches and bugs. The main screen was flashing bright red, telling Soka that this was not your ordinary problem. She sat down and accessed both the bug and glitch reports. Nothing was there, so she checked the severe malfunctions list. And finally, she found the problem. Something that had never happened before was wrong with Hasee Bounce!

With great haste she made her way to the Games Room (which was more like the Games Mansion) a short ways away from her home. Luckily she was a very fast flier so it didn't take too long. Upon arrival she saw the same flashing red lights and heard the same alarm, both of which lead her to the Action floor and then to the Hasee Bounce room. She held her breath and opened the door slowly, unsure of what she would find.

Jimmi and Woogy, the Hasee brothers who were the stars of the game, were lying on the ground and seemed to be in pain! Soka rushed to them as quickly as she could and dropped to her knees next to them. "What happened?!" she cried, "Are you okay?!"

Woogy opened his eyes and looked up at her, a smile spreading across his sad face as he knew exactly who she was. "Something," he mumbled, "something is wrong."

The doughnutfruits," Jimmi whispered, pointing towards the storage area for their favorite snack.

With apologetic eyes So ka stood up and walked over to the large fridge where the game pulled doughnutfruits from. At first glance everything seemed fine, and her confusion grew. But another look told her something was indeed very, very wrong. It was very slight, but every doughnutfruit's color was off by a few shades. It appeared as though something had gone wrong with the refrigerator, causing the doughnutfruits to go bad!

After fixing the fridge, Soka pulled out some medicine from the emergency cupboards. "Flat-u-less, Medicinal Soap, and Sporkle Syrup should do the trick," Soka assured the poor Hasees as she walked back over to them. Jimmi took his medicine first, and immediately started to feel better. Woogy was a bit hesitant, but with some encouragement he took it all too. "Now you boys will need to sleep and rest, and in the morning you should be fine to start playing again as long as you take it easy," she instructed them.

She made a call to the local doughnutfruit farmers that supplied the game with its hundreds of tasty fruits. They banded together to make an emergency delivery, and by the time the sun rose no one knew anything had ever happened.
The Tale of a Button
As a child, Soka was very shy and afraid. She didn't like going outside, meeting strangers or doing anything at all, really. Her parents bought her a Plushie Babaa for her 6th birthday, to try and help her break out of her shell. It worked much too well, and Soka ran off with Button and spent an entire night lost in the Games Room.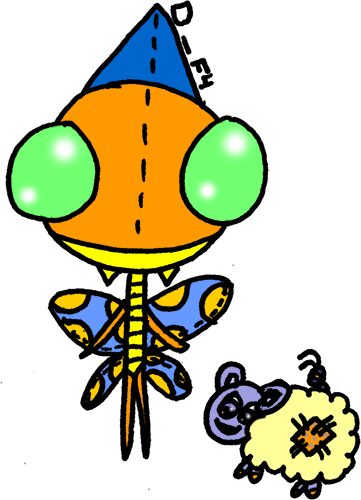 WIP!
Arts & Crafts
The first picture I ever drew of Soka. Drag it to your address bar to view.
A cursor I made, especially for little Soka! Once I've got the time, I'll be making adoptables using it as the template! In case it doesn't work in your browser, here's the image.
Lastly, we have this awesome plushie I made of Soka. I made the pattern myself, and spent thee hours hand-sewing it. Drag to your address for full view.
Fanart
By
tetherfeather
.
By
yuki_pound
.
By
gingerbread_pup
.
Sitely
Template from __humph__. Bullets from The Lunch Box. Linkback button by Solire. Background by Squidfingers (offsite).
Special thanks to Jellyneo and other fansites! I couldn't have put this site together without the help of their compiled information!


Listed At
NEOPETS, characters, logos, names and all related indicia are trademarks of
Neopets, Inc.
, © 1999-2011. ® denotes Reg. US Pat. & TM Office. All rights reserved.

You've clicked on a link that will take you outside of
Neopets.com. We do not control your destination's website,
so its rules, regulations, and Meepit defense systems will be
different! Are you sure you'd like to continue?
It is a journey
I must face...alone.
*dramatic music*
I want to stay on Neopets,
where the dangers of
Meepit invasion
are taken seriously.

You've clicked on a link that will take you outside of
Neopets.com. We do not control your destination's website,
so its rules, regulations, and Meepit defense systems will be
different! Are you sure you'd like to continue?
It is a journey
I must face...alone.
*dramatic music*
I want to stay on Neopets,
where the dangers of
Meepit invasion
are taken seriously.

You've clicked on a link that will take you outside of
Neopets.com. We do not control your destination's website,
so its rules, regulations, and Meepit defense systems will be
different! Are you sure you'd like to continue?
It is a journey
I must face...alone.
*dramatic music*
I want to stay on Neopets,
where the dangers of
Meepit invasion
are taken seriously.