Kiplala's Screenshots.
Hello guest and welcome to my screenshots page. From time to time I take screenshots of extraordinary events that happen to me on this site.
Restocking/Snipes

After 2+ years finally my second Draik Morphing Potion to restock. It was worth taking a screenshot!




My very first Plushie Morping Potion.




Made at least 100m profit!




A very lucky walk-in, indeed. Coved on January 24th 2012 at 1:28 AM NST with 300 Dubloons.

Miscellaneous

That awkward moment when one is not enough…




My Neofriends take their Neopets addictions to a whole new level. So proud of them! *Pinks tear away*




Thank you so much for these gifts! You know who you are!




Finally something good from those random events.




Gloxaih was the very first Wraith Krawk, right after they got released at 3:14:07 NST on April 16.
Avatars

Three years of searching finally paid off. Thank you very much, dear lender!




One of my favorite Random Avatars! Finally received after more than a year of visiting daily. January 30 2012 at 1:04 PM NST.




My 330th avatar! Received on February 20 2012. Random Avatars usually hate me, I tell you!




Achieved on 10-22-2010. I never thought I would be able to succeed. It took me 3 weeks total!
Contests/trophies

On 7 August 2007, I won my first Userlookup Spotlight of the Week #127!




On 2 May 2012, I won my SECOND Userlookup Spotlight of the Week #369!




I was the Caption Contest Winner of #1161. Although it took TNT more than a year to reward my prize (which was a Faerie Petpet Paint Brush) + trophy.




My entry for the Random Contest. We had to create a movie poster for the plot: The Faeries' Ruin. Eventually mine wasn't chosen to the top, but I did receive a bronze trophy and the avatar, though.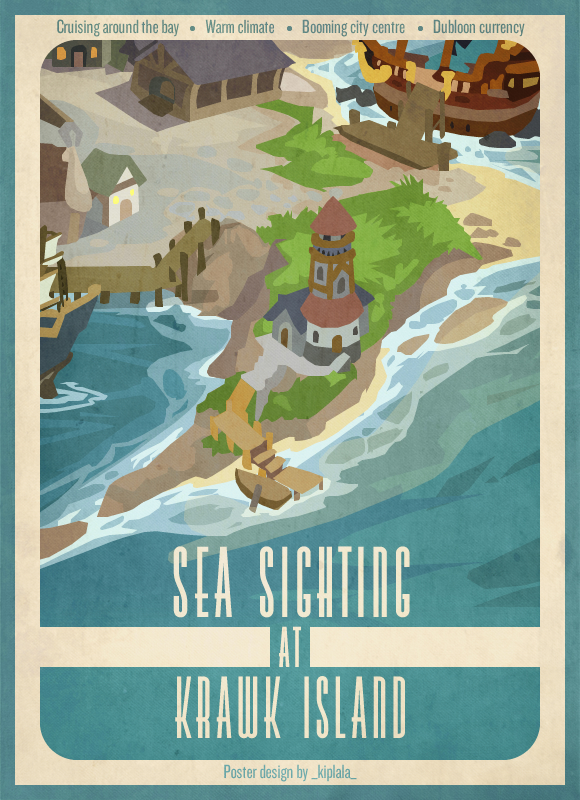 My second Random Contest entry. A vintage poster of a place somewhere in Neopia. In my case: Krawk Island. I won first place (and was mentioned first on the page) with this Random Contest.




A fun conversation on the Battledome Board by TheNeopetsTeam, close after the 'Neopets Apocalypse' when the site went back up.




Most stalkers I've ever seen on my Userlookup.