Welcome
Welcome my dearest friends, and possibly a few complete strangers, to this pet page.


What have you found, might you ask? Well, you have happened upon a beautiful pet page dedicated to a most wonderous pet named Afire, the Magma Draik. The name is Ukraine [ though, I also go by Deja ] and I welcome you to read the scrawlings of a lunatic, I mean, this pet page, in hopes that your heart will spontaneously combust (not literally) as mine has and be inspired, driven, and dedicated towards the creation of a fantastic character with limitless potential.
This pet page is one of two. You see, Afire has a twin sister. Please, do not hesitate to visit Drizzlen's Pet Page hosted on this page by my fabulous older sister, Eclipse. We adopted the girls together, so they will never be separated.
So, without further ado, welcome one, welcome all, to Afire's Volcano.

Updates
November 21 2017
And so the adventure began, a wild Ukraine took to the internet seeking the perfect layout for her
unforced pet page application
for the amazing and fierce
Afire the Magma Draik
. Will she survive the trials and tribulations that are to befall her during the application process?
Let's find out.
November 29 2017
Ukraine did an
evil
and demanded art from her older sister.
SHE DID NOT DO A DISAPPOINT
. More fun things to come! [
and maybe some more demanding...
]
November 30 2017Ukraine sat her butt on the couch for about 6 hours today and did nothing, but work on this thing she calls an application. OH! WHAT A LIFE. *sparkle sparkle*
December 4 2017 And suddenly, a wild Ukraine goes on the hunt for Draik Adoptables! She was mildly successful. But, wait! Is that a plot brewing in the distance?
*gasp*
December 5 2017 Holy NC trading, batman! *waggles eyebrows intensely*
Oh, and is that a map I see?
December 12 2017 Oh. My. God. A wild Ukraine did a revision! Le. Gasp. And suddenly, a magical prologue began to form...
December 24 2017 Merry Christmas, Emmie (and others)! A Wild Ukraine found the couch again to do more work... [ I am such a productive little thing ]
January 1 2018 HAPPY NEW YEAR! :D I'm still working on it! [ Shocking... ]
January 14 2018 I've now got a portfolio active for the first time in YEARS and also decided to re-activate Patch's UC Past Trade Database this month as well. [ omg so much activity ].
January 21 2018 With the deadline fast approaching, a wild Ukraine panics over her application. It must be perfect. [ WHAT AM I MISSING?? ]
January 30 2018 And suddenly! A wild Ukraine sent her application off to Emmie with the deadline fast approaching. Now we wait... [ *perches on the arm of the couch, looming over the Rules Page for results* ]
February 23 2018 RESULTS ARE IN. AND GUESS WHAT GUYS...
February 24 2018 ... Emmie has offered Afire for you to adopt. Would you like to adopt Afire for 4,676 NP? [ aaaaaaaaaaaaaaaaaaaaa... ]
Adopted and began the transformation from application to pet page.
About Afire

Fierce | Headstrong | Impulsive
Name Afire
Age Unknown
Gender Female
Species Volcanic Dragon
Purpose Elemental Guardian of Fire
Hello, human. The name is Afire. I am one of four Elemental Guardians that protect your crumbling world. I am the Guardian of Fire in all of its forms, including magma. I reside in an active volcano far from your world. You humans tend to not like living a fiery existence, though it's perfect for me. Heh.
Alongside my twin sister, Drizzlen - the Guardian of Water, we are the guardians that can form, or destroy, lands. There is also Trentin - the Guardian of Earth, and Arieur - the Guardian of Air. Those boys never seem to get along and are always causing trouble that Drizzie and I have to fix. Ugh. Boys.
Although we four are very different, all guardians - Earth, Air, Fire, and Water - maintain the balance in this world. It will forever be our destiny, but that doesn't mean we can't have a little fun. *wink*

Map Image provided by Google.
I reside in volcanic darkness, enjoying the solitude of Mount Deccan. Surrounded by the southeast ocean, it is just far enough away from your kingdoms for me to not to have a target on my back, but close enough for me to protect the lands as needed. Though, I wasn't always so elusive. I used to roam free with your ancestors. We built the lands together. Many of the mountainsides are my personal artwork for the benefit and enjoyment of all. We guardians were adored.
But now? Now, I lay in hiding. The sight of a volcanic dragon is a sight of "sheer horror" and "always brings destruction," according to your misguided leaders. I, with my fellow guardians, built the land you stand on and yet...
I am seen as a monster.
My Dream Wardrobe







[
Ukraine fell over and nearly had a heart attack when she saw how much that background costs.
]
Items I Own






A Realistic Wardrobe








Items I Own







Her Closet
So, here lies items she can wear that I already own, or have traded for previously because I have no self control. [ omg. such impulse. very indulgence. wow. ]






Seasonal Customs
Now, I don't do this for a living, nor have I ever customized pets for the seasons, but this was fun. Her "Fall" Custom would be her normal, realistic, customization shown just above.
[ Now I just might have to get into this seasonal thing. TIME TO GET JIGGY WITH IT. ]
My Companion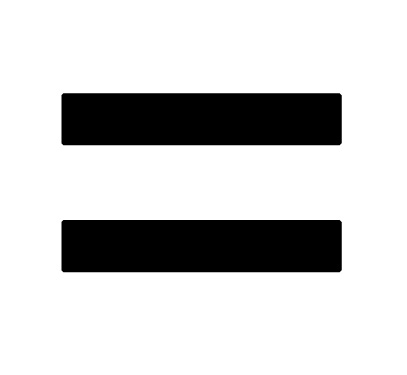 Ssssssssssssss....
Ah, I see you've made it through the inner workings of my home. I'm surprised you're still in one piece! Many who travel this deep tend to get fried. But, I also see that you've run into my beloved pet.
He's a cheeky little thing, isn't he?
He's been with me for as long as I can remember. Many years ago, I took refuge in this volcano and decided to call it my home. It's far enough away to call it solitude, but close enough to the waters to be near my sister.
I'd like you to meet Flare, the Magma Magtile. He's a lava serpent. I didn't even know those existed in this realm, until I found him. Usually residing in the underworld, this slippery ball of fire is known for feeding on lost souls of the dead that slip out of Hades grasp in an attempt to escape to the real world. Flare found his way into my home and my heart. He's probably the only one I show my soft side to, but I swear, if you tell anyone, I'll go get the ketchup. I'm sure you'll make a nice snack.

Obtained
December 5th, 2017
for
16,700 NP

Obtained
December 6th
for
250,000 NP
Painted
February 24th, 2018
]
The Guardians
Afire

Fierce as the Flames

Through the flames, life can be altered. Hidden in its heat is everyone's story- for fallen ash gives rise to new life. Retribution is only a fraction of the importance of fire.

Flare the Magma Magtile


Drizzlen

Wild as Water

The restorative powers held within water barely scratches its icy surface. Though, even the coldest of surfaces can become warm, leading to the truth behind the power of water.

Tide the Water Juma

Trentin

Enlightened within the Earth

The earth is as old as it is young. A constantly changing environment allows for the beauty of evolution to arise. Without change, there is no future and the wisdom beneath our feet withers.

Moss the Woodland Mibblie


Arieur

Arrogance is in the Air

Whether it be a soft breeze or a dreadful tornado, the unique abilities of air allow for all four elements to work in unison for the safety of the planet at which they reside.

Stratus the Cirrus

Plate Tectonics
Ah, yes, welcome. Here is where we will delve deep into the story of Afire, Drizzlen, Trentin, and Arieur. But first, before we begin, we have to ask the big question. My sister, in the grey speech bubble, had just the right answer:

[ *facepalm* ]
But, I digress. How do these four work together? What would happen if one of them disappeared? Would the fate of the world be hanging in the balance? And who had the audacity to eat my barbecue potato chips?! Important, hard-hitting questions!
And suddenly, like a baseball bat, it hit us. Only, not like a baseball bat at all! It was more of a slow, methodical process with lots of conversing and discussing.

[ Thank you, Snoopy and Linus. This was very relatable. ]
The World Map
Discord. Turmoil. War. A world ravaged by conflict birthed from mankind's own festering greed. What was once a unified land has since been divided into six mainland regions, each hosting sovereign kingdoms of their own, and an island, hosting a small fishing village on the southwest edges. The Guardians could no longer roam free with their people. Instead, they were forced into hiding, playing the peacekeeper as best as they could from the shadows.
The waters of Zeltha's lakes, rivers, and streams slowly rose as their leader began traveling down a dark path towards world domination through the control of all sources of water. The rest of the world could not seem to find refuge from such harsh tactics.
Othello, monarch of Zeltha, has succumb to the most vile of deeds, with no hope for atonement. The Guardian of Water, in all of its forms, Drizzlen, had been captured and placed into forced servitude by this horrific dictator. A heinous crime.
During the many years of conflict that divided the world, many attempts on the Guardians' lives have been made, but this attempt was the first to be successful. Drizzlen's cries for help were muffled in the dungeon and the remaining elemental dragons must now gather in an attempt to save their fellow guardian.
Afire struggles to maintain control as she desperately searches to rescue her beloved twin sister from the clutches of darkness.

Map Image provided by Google. Pathetic edits by the myself!
Red Stars indicate possible sightings of Afire, the Fire Guardian.
Ocean Blue Stars indicate possible sightings of Drizzlen, the Water Guardian.
Green Stars indicate possible sightings of Trentin, the Earth Guardian.
Sky Blue Stars indicate possible sightings of Arieur, the Air Guardian.
Prologue
Write something about how bad things happen to good people, er, dragons, and then the plot advances in such a way that good things happen through the power of perseverance and strength and sisterly bonds. Woo.







JUST KIDDING. Here's the real rough-draft of a prologue:
The sunlight shimmered on the seawater outside as a breeze pushed sea air into a small volcanic cave just off the side of the only active volcano in Deccan. The magma broiled just below her feet as she took long strides towards the pool of magma before her. Something just doesn't feel right, Flare, a worried look overtook her face as she shook the ash off her wings. Flare slithered over towards her, wrapping his tail around her right wing and clung tightly. Afire slowly submerged herself into the lava to soak. Inhaling deeply, she continued to float, I just can't pinpoint what's bugging me, Flare, but it's not going away. Something is wrong. The serpent pushed his gaze away from his bewildered master and towards the volcanic pool's entryway. The shining sunlight illuminated the entrance and he detached himself from Afire and started for it.
Where are you going? She questioned his actions. Flare ignored her and continued towards the entrance. I don't want to go out there, Flare. I'm not in the mood Afire continued.
The small lava serpent rolled his eyes. Afire, frustrated with his impudence, composed herself just enough to follow. He doesn't ignore her without a purpose. He usually never leaves her side. Why are you acting like this?
The waves crashed against the base of Afire's volcano, the mist filling the air with its salt. She shook off the water from her scales and stretched out her wings. Flare looked at her and smiled, wrapping himself around her wing once more. Afire took to the skies. Alright, you win, I get it. Let's go find him.
Afire grumbled nonsensical gibberish as she flew northeast towards the Isle El Ama, a secluded island where the Guardian of Earth usually dwells. Much like Afire, this Guardian was also a homebody and usually doesn't travel much outside of his forests. Though, figuring out which pile of trees he was at was always a pain.
Chapter One
PLOT PLOT PLOT PLOT PLOT PLOT PLOT PLOT PLOT PLOT PLOT PLOT PLOT PLOT PLOT PLOT PLOT PLOT PLOT PLOT PLOT PLOT PLOT PLOT PLOT PLOT PLOT PLOT PLOT PLOT PLOT PLOT PLOT PLOT PLOT PLOT PLOT PLOT PLOT PLOT PLOT PLOT PLOT PLOT PLOT PLOT PLOT PLOT PLOT PLOT PLOT PLOT PLOT PLOT PLOT PLOT
ROLEPLAY ROLEPLAY ROLEPLAY ROLEPLAY ROLEPLAY ROLEPLAY ROLEPLAY ROLEPLAY ROLEPLAY ROLEPLAY ROLEPLAY ROLEPLAY ROLEPLAY ROLEPLAY ROLEPLAY ROLEPLAY ROLEPLAY ROLEPLAY ROLEPLAY ROLEPLAY ROLEPLAY ROLEPLAY ROLEPLAY ROLEPLAY ROLEPLAY ROLEPLAY ROLEPLAY ROLEPLAY ROLEPLAY ROLEPLAY ROLEPLAY ROLEPLAY ROLEPLAY ROLEPLAY ROLEPLAY ROLEPLAY ROLEPLAY ROLEPLAY ROLEPLAY ROLEPLAY ROLEPLAY ROLEPLAY ROLEPLAY ROLEPLAY ROLEPLAY ROLEPLAY ROLEPLAY ROLEPLAY ROLEPLAY
Inseparable at Birth
Real-life image of Drizzlen and Afire working together. [
/brick'd
]

ART ME! :K
[ cuz we all know I can't art worth a lick ]
Afire's Treasures
Oh, farewell~
Thank you for visiting and, especially, reading! I can't believe you actually read the whole thing! [ Now, that is some dedication. ] But, as you've probably guessed, this is the end of the end. A place where there is nowhere else to scroll. The goodbye. The "oh my god, finally, she's going to stop talking" finale.
So long, farewell, auf wiedersehen, good night~
[ If you know that lyric, you're my new best friend ]
Thank you so much, Emmie, for this amazing opportunity to write about and create a new future for Afire and in turn inspire my sister to do the same for Drizzlen. We cannot thank you enough for this amazing opportunity [ and honour ] to have adopted and now own these pets.
Adopted February 24th, 2018 at 4:45 pm NST!

I guess you would like to find the exit, wouldn't ya?
[ *waggles eyebrows intensely* ]

If you click here, you'll be transported to a magical place to write neomails!
Layout & float Silent Serenity Background Aurum Texture subtlepatterns
Family Table Mahou Customs Chibi Art Eclipse Random Images from Google
Adoptables credited via clickable images
[ omg look music I listened to while I wrote the app ]
Slaves - I'd Rather See Your Star Explode MrOtterMusic - Nirvana | An Acoustic Mix
MrOtterMusic - Cozy Mornings | A Winter Chill Mix BLUME - Epic Winter Chillstep Collection MrOtterMusic - Lazy Sunday Morning MrOtterMusic - Intertwine | A Chill Mix
MrOtterMusic - Warmth | An Acoustic Mix VeggieTales - The Water Buffalo Song
P!nk - Whatever You Want P!nk - Beautiful Trauma
ALL THE CHRISTMAS MUSIC YOU COULD EVER THINK OF EVER.
BLUME - Travel | Beautiful Ambient Mix MrOtterMusic - Bliss | An Acoustic Mix
Indie Folk Central - Best Indie Folk of 2017