THUNDER boomed over head
and waves crashed relentlessly over a smooth white beach, shoving sea weed and shells out of its angry swell. Wide eyed viewers witnessed the sea's savagery from a safe distance, huddled warm and dry in their snug cave, securely situated in the steep hills of their island home. They watched in respect and awe as the palm trees submitted and bent to the howling wind. One pup nestled comfortably against his mothers side tilted his head as he remembered something, "Momma," he said "where's 0fr?
0FR tore down the beach
at full speed, rain stinging his face and sand flying from his pounding paws. Eyes as clear as air from the mountaintops shown out from the lupes vibrant face as he ran. The violent wind whipped his fur in every direction in vain defiance of this lupe's bold essence. 0fr enjoyed every minute of it. The danger, the beauty, the brute merciless force of the storm! A wave lashed at his side as he ran down the beach, 0fr splashed through the foamy surf that withdrew fiercely and relaunched itself at the sand. These were the days he lived for, the stormy days, when the sea was angry, he felt a part of it. Slowing to a jog as the wind was starting to slacken its vengeance, 0fr came to a stop as he was about to turn into the cove that his pack's cave overlooked. His legs half submerged in the salty surf he caught his breath. Casting his eyes out to sea 0fr briefly hoped his pack hadnt noticed him missing. Scanning the horizon with his crystal eyes the thoughts that often plagued his mind returned, he was different from his pack. He was not mistreated, no he was certainly loved, he was not ignored or rejected, either. Something about his spirit was simply different. 0fr watched a disheveled gull ride an unstable wind until it landed rather ungracefully on a swell, with a sigh he looked down at his paws, hidden in the fogged, stirred up water that was still slapping at his side.
TURNING inland with heavy steps
and downcast eyes 0fr let his thoughts melt into the wind and be carried away. He was beginning to let the sound of waves and the smell of the salted air once again consume his senses when from behind him a blast of wind hit him from behind so hard that he slid forward from the force. 0fr's eyes widened and he whirled around, the hair on his back bristling from the biting wind that penetrated his thick fur. A gushing wave was hurtling towards him, wind and ocean spray surrounding it. It was an unnatural shape, the white crest seemed to have fingers that were reaching towards him!
0fr was too stunned to run, he backed up as the wave rose from the sand and continued to approach him even after the rest of the water had retreated.
CALM abandon 0fr
when the undulating, watery arm made a sideswipe at his feet, knocking him into the rough sand and at the same time pulled him into the surf, a current with a will began towing him into open water! 0fr struggled with all his might, fighting to keep his head above water, only able to sna+ch quick breaths before the pulsing water engulfed him again. His limbs numb and shaking from continuous struggled, the waves were starting to pick up momentum, the wind began to shriek, the rain put holes in the sea's smooth surface. 0fr squeezed his eyes shut, losing strength, the water was alive with a force he could not fight, an intangible force whose will he could not combat! 0fr was able to force his face above the surface once more, and with one last salty inhale, consciousness escaped him, and he rolled limply in the pulsing, watery arm.
CONSCIOUSNESS returned slowly
, at first 0fr was vaguely aware of a cold, wet surface beneath him, then he could smell heavy salty air filling his nostrils, finally his awareness came swimming back into his body. He jerked up quickly onto shaky legs and opened his eyes, gustily heaving in the moisture laden air. Before he had time to search for the unknown enemy, the watery arm that had abducted him he heard a cheery voice from behind him.
Sorry about the rough housing.
it said and for the second time that day 0fr whirled around to face an uncalled for confrontation./ /Stay away from me!/ / he growled voice rasping from the salt and still wobbly paws digging for a hold on the rock beneath him.
Oh come on you guppy don't run on. Pleased to meet you by the way, I'm Neptune.
0fr could only produce a baffled frown, his mouth opened to speak but words had abandon him.
Yeah yeah I know Neptune is supposed to be a man, right? Well don't be disappointed I've the same amount of salt as any Sea-Watcher you'de be unfortunate enough to meet!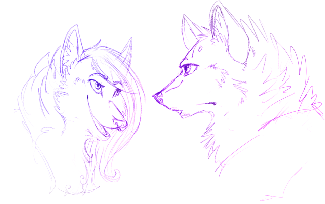 NEPTUNE cut an interesting figure
for 0fr to behold. She had spidery long limbs and undulating fur in every hue of blue and teal. Her eyes were what really made 0fr believe her comment on 'salt,' however, they were such a light blue they were almost white and piercing. //Rough housing?// said 0fr (finally), thankful for the intake of rough salt that made his voice sound more intimidating, //you mean you're the one who tried to drown me? How is that even possible? Who are you and why have you brought me here?!// Despite his fear and and anger, 0fr felt his sense of adventure well up in his chest and he began to notice where 'here' was: and underwater cavern.
I've told you already I'm Neptune. Honestly have you not drained the water from your ears yet? And look at you stumbling around like a green sailor... we have a lot of work to do. Oh, and I can control the waves, yes only waves, I've no power over fresh water, it's the darnedest thing...
0fr had to think double time to keep up with Neptune's constant stream of talk. //Control the waves...? You know I never quite believed in this sort of thing...// but 0fr had always believed in these things, the legends of Sea-Watchers had been told in his pack for generations and he always felt they had more important purposes than putting wily pups to sleep.
[Ref&Stas]
[Name:]
0fr
[Alias:]
none really.
[Pronounced:]
Offer
[Gender:]
Male
[PB color:]
Jelly
[Species:]
Lupe
[Eyes:]
Crystal blue
[Loves]

The sea
Storms
Wind
Spontaneity
Running
Snow
Starry Nights


[Loathes]

Being confined
Arrogance
Bossy people
Being hungry
Slow things
Vegetables
Worrying
Family
Libson
Libson is a quiet fellow, he hardly ever speaks to me although he is never rude. I guess that's just a side effect of being dead and gone. *uncomfortable cough* He has a long past and is very very old, the sadness that's always on his face seems very old too.
You can't help but respect Libson, not that he has ever done anything particularly helpful for me, but whenever one can muster the nerve to ask him for advice and Libson can bother to answer, you can bet it's something worth hearing.
Jaqio
Let's just say that I like to steer clear of both ends of Jaqio. When this blockhead of a dinosaur isn't biting my tail his skewering me with the spines on his tail. His favorite pastime is making me scream like a pup by giving my already short tail a chomp while I'm sleeping. Although, Jaqio's more fun to play with than Libson besides it all. Some times I walk behind him in his blind spot.
More Art of 0fr
Oldest to newest.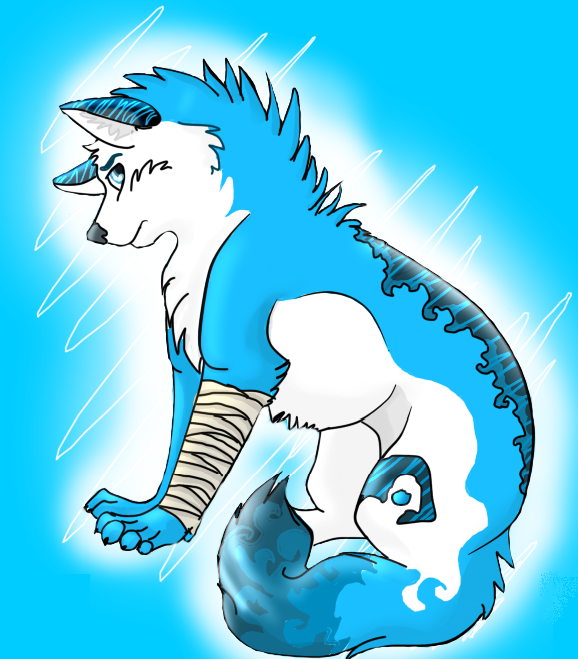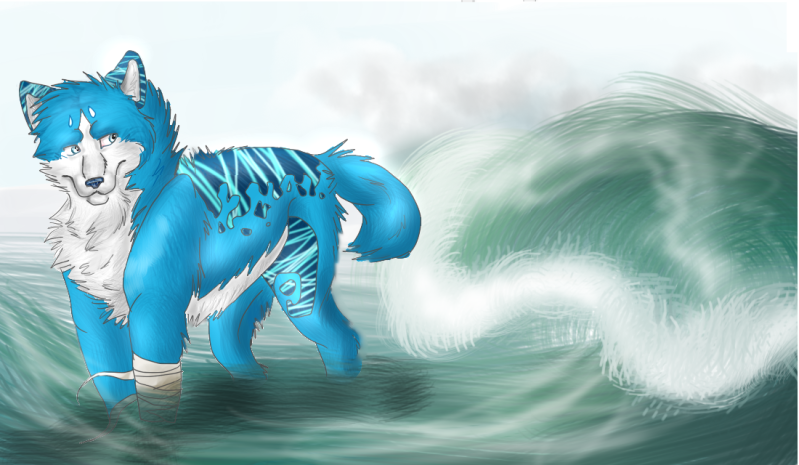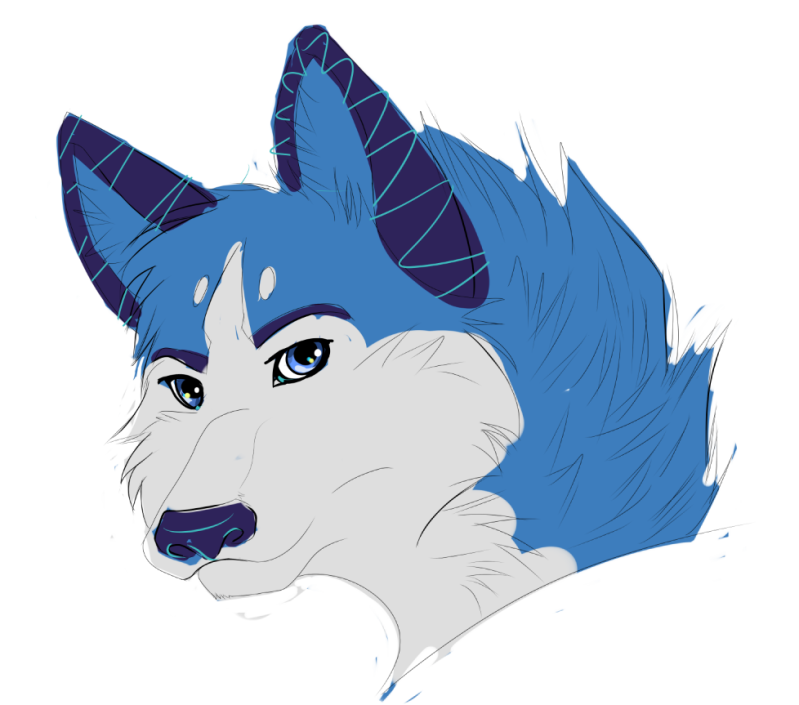 Art Trades
Thanks so much to the amazing artists who iv had the opportunity to trade with!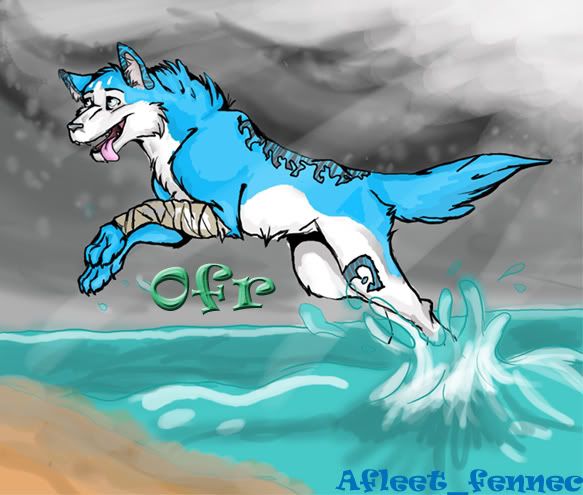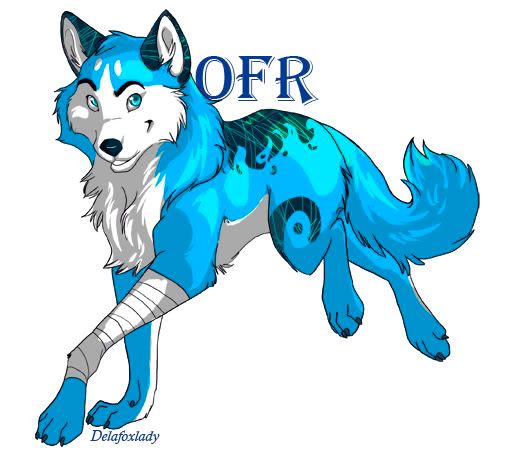 Custom Adopts!