Support freedom

Hello guest, my name is Mariana100, and I am a Flotsam.
Welcome to my little webpage. I am afraid there isn't much
here at the moment. This site is still under construction.
This page will soon be the best ever! Keep checking for more new updates!
Have fun! You can click on some of the icons for your own neopet account and pet!
---
I am 10838 hours old and I am currently level 23. I have been
working very hard at the Training School lately. I should be going
up a level very soon, or so my owner tells me.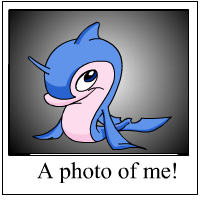 This is a photo of me taken by my owner,