Your questions answered!


Read the answers to the most commonly asked Neopets questions this week in the Editorial section. Each week the most popular questions will be answered by one of the creators of Neopets, so keep checking back to stay updated.


---
Quote of the Week
Rain pounded against the shutters as Tayver dusted off another old book. Rainy days were the best times to do his research. He enjoyed the atmosphere that was created by storms and the rain was a soothing sound to his headache.
---
| | |
| --- | --- |
| Kiko Lake is one of my favorite places on the map but it doesn't get a lot of recognition. I previously did an article on Maraqua, the history of it, and its people, and a commonly misconstrued fact is that Maraqua is the only underwater city. Kiko Lake actually has two divisions, one that lives up on land and one that lives down at the bottom of the lake. There are plenty of aquatic Kikos that live down there and have their own functioning economy and lifestyle. Kiko Lake has been lucky in the past to avoid a lot of drama that other lands have faced, they haven't had any major wars or people attempting to seize control for profit. There are a lot of reasons for that but I won't spoil that by jumping right into it in the intro! What kind of writer would I be if I did that? Give away my whole story and my many months of research in the first two minutes, no way! | It`s Kougra Day, and time to celebrate one of Neopia`s most popular feline species! This particular Neopet holds a special place in my heart, and I`m excited to take you through the alphabet from A to Z and give you all the in-depth knowledge and little-known facts about the cool, courageous Kougra. Let`s get started! A Artwork While some Neopet species have undergone dramatic changes during their evolution, the features of the Kougra has remained fairly constant from the very beginning, only few changes have been made since they were first introduced in Neopia. Their original pose showed them facing forward, thus making them look rather flat and one-dimensional. This design got a slight change with the Kougra looking a bit fuller, but soon another alteration was made, resulting in the old happy pose we can see today on the Neopets Popularity page, and which is dear and familiar to all long-time Neopets players. |
Be the Best You in Your Guild!




Although the variety of guilds in Neopia have been declining for a number of years, the ones that are still up and running today are stronger and more close-knit than ever. Growing up doesn't always mean growing a part and that is apparent in the guild mates that have been Neofriends for years. There's just something about having a familiar group to talk to alongside doing your dailies that make Neo life that much more enjoyable.
---
Other Stories
"Ink: Background" by june_scarlet
Neo's Diner was sparsely populated that night. Perhaps because the villain Baron Von Evil had escaped and was free to attack it, or anywhere else he pleased. But more likely because it was a weeknight and people had better things to do. Not Cleopatra Kish. The Grey Aisha sat at the second booth from the corner, her usual spot. She took a sip of coffee, and was disappointed to find it was now stone cold. He was late. She flipped through her reporters' notebook. Cleo was briefly reminded of the time Ron had rescued her notes from a pickpocket who'd stolen her purse. She rubbed her face tiredly. Things had seemed so much simpler back then. When the blond looked back up, he was there. James Sparks. A hard-boiled detective if she'd ever seen one. His trench coat was looking a bit shabby, and so was the rest of him. He sat down across from Cleo, and the waitress approached, handing him a menu. "Would you like something to drink?" "Cream Soda," said the White Lutari, then asked the blond across from him, "You still payin', Kish?"
"Proof of Courage" by blackghoulmon
I landed on the edge of the drop-off that led down to Giant's Pit. Normally I come to this terrifying place on my own. That way, I only have to worry about my own life, and success or failure in my tasks rests on my shoulders alone. I'm Urasina, the Speckled Uni, and I'm a Huntress. But today, I wasn't alone. Riding on my back was my very good friend Ven, a female yellow Bori who works as a translator at the Royal Museum in Sahkmet. I glanced back at Ven. She was staring down into Giant's Pit with a look of worry on her face. "How did I get talked into taking you along on this hunt?" I sighed. She flicked her tail, causing the fire on the end of it to waver. "Shadow dared me to prove I'm braver than he is," she also sighed. "Believe me, all the stories you've told me about Giant's Pit are more than enough to make me not want to go down there. But Shadow is Shadow, and he'd never let me live it down if I said no."Shadow is Ven's older brother, a shadow Shoyru who is a real jerk at times.
"The Annual Discovery of Ixi Faire" by rainingzomutts
Rain pounded against the shutters as Tayver dusted off another old book. Rainy days were the best times to do his research. He enjoyed the atmosphere that was created by storms and the rain was a soothing sound to his headache. Trying to decipher the spidery old script, the ink faded brown, the pages stained with only Fyora knew what was a difficult task. Tayver's grandfather had handed him the leather bound tome when he was a much younger Ixi. It had lain in a box at the back of his closet for years. He had come across it only last week, while cleaning. Turning the lamp up higher, Tayver flipped open the cover. "This is the journal of Master Charles Kingsford". Tayver grinned in anticipation. This ought to be good. Master Charles Kingsford had been Tayver's great great grandfather. He was well known as an accurate if eccentric historian throughout Neopia. It was Tayver's greatest hope to follow in his great great grandfather's hoof-steps. Thumbing through a few pages, Tayver stopped on one dated July 11, Year 6.
---
Search the Neopian Times


---
Great stories!
---------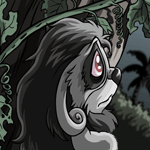 Laurel:Part Two
On the way to Faerieland, Laurel met a beautiful Royalgirl Uni named Hannah. Hannah was a singer and her hair seemed to dance down her back. Laurel immediately felt connected to Hannah somehow.

also by beckykbrooks



by applefaerie99
---------
---------
---------
---------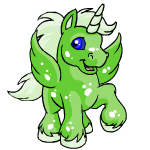 Proof of Courage
I landed on the edge of the drop-off that led down to Giant's Pit. Normally I come to this terrifying place on my own.

This is a collab with the User shoyru_lover713. She owns Ven.



by blackghoulmon
---