Your questions answered!


Read the answers to the most commonly asked Neopets questions this week in the Editorial section. Each week the most popular questions will be answered by one of the creators of Neopets, so keep checking back to stay updated.


---
Quote of the Week
"Akali looked over the crowded tavern, to where Merida was weaving from table to table, searching the crowd. Yeah, it would have been easier for everyone if he stayed in Terror Mountain, but how could he? But as long as the needle was pointing somewhere, there was always a journey to make, something to find. One search only ever led to another piece of the puzzle. And that needle pointed to that young Acara, so how was he to say no to her and give up his livelihood?"
---
| | |
| --- | --- |
| Many of you are here today wondering why you should read this article. You say you already know how Neopia came to be; the most popular answer being that it was created by Donna Williams and Adam Powell in 1999. Today, I am here to tell you that Neopia is actually two thousand years old! | Another year has gone and another has arrived, and if you are done with trophies for games like Cheat!, Go! Go! Go!, or Snow Wars, you are probably gunning for flash game trophies right now. At first, it may seem like a daunting uphill race against so many other gamers in Neopia, especially on high scores reset day. Fret not, for this is where strategy games come to the rescue. |
A Neo-Adventure Awaits




Neopian Adventures are stories which allow you to choose your own path, but there are also tests and quizzes for those who want to prove their knowledge on all sorts of topics or find out which flavor of Chia Pop they are. Every user can play as many adventures as they want, but they can only upload one, so it's best to choose yours wisely. To get a better idea of what exactly a Neopian Adventure is, it may be best to try one out yourself before you continue with this guide.
---
Other Stories
"All For a Gift" by winter_pony4
"After all, who can be sad in the Month of Celebrating?" the Draik asked herself. Almost as if to prove her wrong, it was at that moment she heard the sound of someone sniveling. She got up and looked behind the building, only to see a Neopet curled up in a ball, with a hat covering her head and her face buried in her arms. The Neopet seemed to be weeping, so the Draik drew closer. "Um, excuse me ma'am, but what seems to be the matter?" she asked. The Neopet looked up, revealing herself to be another Draik - a Stealthy one - with her "hat" perking up as well, as it was actually a Christmas Ghostkerchief. As the two Draiks got a closer look at each other, they were both taken back. "P-Paldei?" the Stealthy Draik whimpered. Paldei stood there, mouth agape. "A… Asilvani?" With a tearful smile, Asilvani got up and embraced her younger sister. "Oh Paldei, I'm so glad to see you! These past few months have been so awful… I haven't seen a friendly face in weeks." Paldei staggered back from Asilvani. "Sis, I can't believe it! You've been gone since the Month of Collecting! Everyone's been so worried! Where have you been?" Her gaze drifted over to Asilvani's left wing, which had a massive tear in the wing membrane. Paldei gasped as she pointed at the wound.
"Crimson Chaos" by gleerebel
I made my way through the cavern, taking precautions. There could be spikes or something lying in the vicinity that I was oblivious about. And sadly I was not mistaken, there was an array of spikes in the ground. I used my jet pack to fly over them, because if I chose to jump then obviously it would be the end of me. Once I landed back on the surface, I maintained my precautions. Next I accidentally stepped on a purple trigger that blended in the rough surface. It set off a set of arrows, which thankfully I dodged. I successfully made it and examined the glowing chest. There was an abnormally shiny, silvery lock on it. "Good thing I came prepared." I stated out loud and picked the lock with a hairpin. The chest opened, containing the most beautiful sight that I have ever seen in all of Neopia. It was an amulet with a blood red stone, wrapped within a golden circular border with points branching off it. It contained a gray chain with some gold dots. I was mesmerized by this discovery. "The Amulet of Thilg". I then placed a replica of the chest quickly onto the platform to avoid the third most common booby trap in almost every cave. I pocketed the real artifact.
"Eye of the Beholder" by apple_spritzer
Every day after the preliminaries, Lilith eagerly checked her Neomailbox for confirmation of her certain acceptance into the top ten. She knew in her heart she had made it, you know, but still desperately needed the affirmation that she had. We've all felt that way at some time, I'm sure. Well, when a letter finally did arrive after what had felt like months of anxious waiting, Lilith could feel her heart flutter in her chest just like the wings of her precious purple Buzzer, Huckleberry. Her head felt light as she realized that this envelope looked far different than the standard white rectangles she had received from the official Cybunny Beauty Contest coordinator in the past. No, this envelope was made of a thick cream colored paper and sealed with a fancy wax stamp, one with a carrot right in the middle of interlocking vines. Lilith could barely breathe she was so ecstatic. She absolutely had to open it right then and there. So that is what she did, carefully removing the wax seal and then tearing the fancy cream envelope away to reveal an equally fancy letter handwritten in flawless cursive script. After reading the first sentence (Dear Lilith, we are pleased to inform you that you have been chosen out of hundreds of applicants to participate in this year's annual Cybunny Beauty Contest), Lilith sprung into the air with glee.
---
Keeping Neopia Running Through The Month of Sleeping


This week's issue is brought to you by: The Coffee Cave
Search the Neopian Times


---
Great stories!
---------
Nonlinear Companions: Dawn: Part Six
"It's starting to snow," I observed. "The Ice Caves are like, indoors, right?" Westron laughed at me, "Well, caves are predominantly 'indoor' locations, in fact, I'd go so far as to say it's a defining feature of them."

Also by ukases



by _starryeyedsurprise_
---------
---------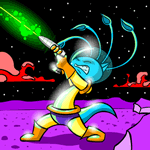 Assignment 53: Earn that Avatar and Trophy!
Do you jump for joy upon earning another pretty avatar for your collection? Do you spend countless hours polishing the 100+ trophies in your cabinet, still yearning for a new addition? Or are you just a fan of Aishas? If you answered "yes" to any of these questions, then this guide is for you

by _brainchild_
---------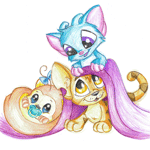 Dreaming of Adventure: Part Four
"Hey, look who it is! Cairo!" Stevie interrupted Ramona and Sweet's conversation and pointed with his stubby trunk. The adults turned to look and Stacie stirred on Sweet's lap. The eventide Wocky had just entered the inn. The dinner crowd had just begun to enter. Sweet looked at Ramona and tilted her head towards Cairo. "Would you mind if I spoke to Cairo? There are some things I feel must be said to him. He is the cause of all of this mess that we are currently in."

by 77thbigby
---------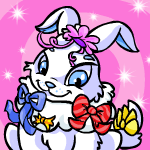 The Eye of the Beholder
Beauty is in the eye of the beholder, some say. Well, that may be true. But, it does not answer to the truth that there are some who benefit from their looks far more than others. That is why we have models and enviable celebrities and popular students at school who use their appearances to their advantage. If beauty is in the eye of the beholder, are there some eyes whose opinions carry heavier weight? Or, is it simply that more eyes perceive these lucky individuals as the most beautiful?

by apple_spritzer
---