Your questions answered!


Read the answers to the most commonly asked Neopets questions this week in the Editorial section. Each week the most popular questions will be answered by one of the creators of Neopets, so keep checking back to stay updated.


---
Quote of the Week
They once more walked along the cornfield. How far could Petpets travel? Helen was jolted from her thoughts when she heard a startled cry from Nova. She whirled to see her Kimbi being attacked by a Drackonack. She raced to defend him.
---
| | |
| --- | --- |
| If you're in the mood for a scare, then take a trip to the Haunted Woods if you dare! Scaredy-kacheeks should beware, and take heed to stay far away from there. With Halloween quickly approaching, if you are searching for frighteningly fun festivities, look no further than the Haunted Woods. Located just one hundred and seventy-five miles southwest of Neopia Central, this land is known for it's spooky atmosphere and mysterious residents. | Happy Halloween, everyone! 'Tis the season of tricks and treats, and I hope your Halloween celebrations are going well! *munches candy corn* That said, in honor of the holiday, I thought I'd write an article all about the spookiest aspects of Neopets! To compile this list, I scoured the Neoboards for the opinions of my fellow players. They had a lot of keen and insightful opinions about the spookiest parts of the site, and it was fun to talk to them! |
17 Avatars for Halloween




Welcome to my fabulous list of the scariest, spookiest, and creepiest avatars to use for Halloween! Without a doubt, TNT has graces us with many delightful options to use and show just how much we Neopians adore the most fun-filled holiday of the year. Here, I will list (in no particular order) the spookiest avatars to sport for Halloween.
---
Other Stories
"Something To Cry About" by sacados
"Halloween—the worst time of the year," Screech muttered. The wraith Korbat flicked his tail in annoyance, thinking to himself that the sooner this holiday was over the better. "What are you talking about, Screech?" his friend Jewel asked, her eyes wide in surprise. "Halloween is probably the most fun holiday of the entire year!" Their other friend, Lacey, nodded in agreement. "Jewel is right! We get to dress up in costumes and go trick-or-treating for candy…what could be better?" Screech shook his head at his two friends. "It's easy enough for you to say," he said. "You aren't painted like I am: wraith. I love my color, except for this time of the year. During the other months of the year, I am scary to other Neopians! And you two have known me for long enough to know what I enjoy doing the most. Spooking unsuspecting strangers is my type of fun!" "So wouldn't Halloween be perfect for you?" Jewel asked. "I don't understand why you never want to come out on Halloween with us if you enjoy being scary so much." "Because everyone thinks I am wearing a costume!" Screech explained, feeling frustrated. "Look at me. My glowing swirls and purple spirals are normally creepy and fearsome. But on Halloween, nobody takes my spookiness seriously. They think I'm dressed up for the holiday and they laugh, not cry out in fright. I'm not dressed up in a scary Korbat costume…I AM a scary Korbat!" Lacey patted Screech on the back. "You're the spookiest pet I know! Remember how afraid Jewel and I were when we first met you, before we became friends with you? You can still enjoy Halloween without being scary. It's just one day." "Yeah, there's way more to Halloween than just being scary!" Jewel added. "That's only one part of the holiday. Won't you come trick-or-treating with us tomorrow night?" Screech hesitated. His friends were probably right, but he was still reluctant to participate. "Sorry," he said sadly. "I would rather be myself than dress up as something else, and I don't want anyone to think that my spooky color is 'just' a costume. I'll see you two after the holiday instead." "Alright, if you say so," Jewel replied. "But if you change your mind, we will be trick-or-treating around the Market Square and we would be glad to have you join us!" "Thanks, but I won't," Screech said flatly, his mind made up. "Goodbye, and have fun."
"Return to the Gallery of the Dolls" by skutterbotched
I can't help but stare at Amulatt like she has lost her little Eventide head. Or grown a second one. I have her repeat what she said, slowly. "Thou hast a request to return to Neovia. I doth believe thy Friend said 'as quick as your Peophin legs can carry you or I'll destroy you.' Oh! Thy letter was sent from Jariev, thine Mentor!" She seems shocked that my teacher might actually send correspondence. "I thought she usually Teleports, please do not stare at me so." "That's not why I'm staring at you, Amulatt. Didn't I tell you why I don't ever, ever go to Neovia or its surrounding villages? I'm pretty sure I bring it up at least once a week." She rolls her eyes, which told me she had absolutely heard the story. "Mayhap you might… embellish the Tale a little as Time passes?" I don't like violence, but this is the closest I'd ever come to physically harming someone. "It simply does not sound like it follows Logic, sister mine. I've read that Journal entry. Thou did not even spell thy Name correctly. Mayhap it was a Nightmare? I am familiar with such Things." "Transcription error. Anyhow, it was absolutely true, and I even left some details out. Ance trusts me on this one," I whine. I'm not proud, but whining will sometimes work in my favor. It draws her attention to us and she just lets out the longest, most exasperated sigh I've ever heard. "Usually I wouldn't dignify this with an answer. Sweetpea, if you asked me now, I'd probably tell you that you're a bit of a nutter, but I love you." She goes back to reading whatever volume of the newest horror novel was out and she's lost to the world. I do, admittedly, feel a little hurt. I take a deep breath, knowing that I'll have to plead my case if I want to avoid going to Neovia. "Alright, even if it was a nightmare, I don't see why Jariev would be involved. She hates people. I don't think you want to meet her." I bite my lip, seeing if any of this is taking root. I let out a sigh that made Ance's seem like it was just a little bit of a thing. "She probably won't like you. Mythic definitely won't." "Mythic and I have Tea weekly, sister mine. Thou art going to need to do better than that." She brings over an overnight bag and I know I'm not going to have a choice. "At least, this Time, I shall be accompanying thee." It's no small comfort that I won't be alone.
"The Truth About Clowns" by placebo_533
At the beginning of Autumn, the clowns started to appear. They came out at night mostly. They would stand in the middle of the street, and watch you. They would peer into windows. You might find them looming in the dark at a park, at the local shop - anywhere and everywhere they appeared. They were all a little different. Some tall, some short, some with white faces, some without. Usually they had a wide red smile. If you saw one and tried to walk away, the smile would follow you. They hid around corners and behind bushes. Alone at night, you could hear their big shoes squeaking and honking with each step as they followed you... "And if they ever catch you, they'll turn you into an evil clown too!" Jana screamed, twisting her hands into claws. She laughed heartily as her two younger guests squealed with fright. Her best friend Lydia was not impressed, and crossed her arms. "Clowns aren't scary. They make silly faces and do magic. That's not evil." Jana scowled, clearly disappointed that her frightful rendition of the current clown crisis was having no effect on a third of her audience. "They are too scary! Some clowns can turn into Spyders! And grow into giants! And eat you up like an omelette!" At this, the two young Xweetoks – Daisy and James - held each other and squealed again. James started to blubber, causing Jana to wrinkle her nose in distaste. "You're too little to appreciate what a good warning I'm giving you." She said, shaking a finger in his face, "You just go follow the adults around. You can't defend yourselves against the clowns anyway. You'd be turned into a clown pie in seconds." She said snootily. Hearing they were defenceless, the two little children ran wildly back to the house, where the grown-ups were having a hushed conversation. "Clowns really aren't scary." Lydia said, picking at a spot of dried hot chocolate on her jeans. She'd worn her best pair to the party, just as her mother said she should, and Lydia never let a good pair of jeans go to waste. She'd already ripped the hem of one leg and covered the knees with grass stains before her mother had finished saying 'hello' at the door.
---
Search the Neopian Times


---
Great stories!
---------
---------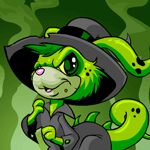 Edna's Cosplay
Whether you love or hate her, Edna is a well-known character around Neopia. She is most famous for her quests, and also commonly associated with Halloween because of the way she looks and where she lives. Even though, as the Neopedia says, she's "older than mouldy cheese", she deserves to have some fun once in a while and act like a young Neopian again.

Also by dutchese159



by krispykritter6
---------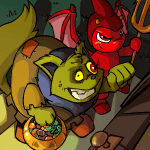 Places Not to Go Trick-Or-Treating
It's Halloween so that means it's time for trick-or-treating! But before you do it's a smart idea to plan your route and know exactly where you're going ahead of time, that way you don't get lost and can get the most candy as possible. And also so you know who NOT to go to.

by pikachu315111
---------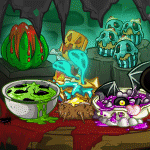 Throwing A Spooky Gourmet Party
The time of year is upon us to see who can throw the spookiest, most bone chilling party of the year. You have sent the invitations, the decorations are ready to be put up, but what about food?

Also by chibiaden14



by emberfusion
---------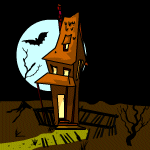 The Spookiest Aspects Of Neopets!
'Tis the season of tricks and treats, and I hope your Halloween celebrations are going well! *munches candy corn* That said, in honor of the holiday, I thought I'd write an article all about the spookiest aspects of Neopets! To compile this list, I scoured the Neoboards for the opinions of my fellow players.

by indulgences
---